Nat Assets Sale: Senators Oppose Saraki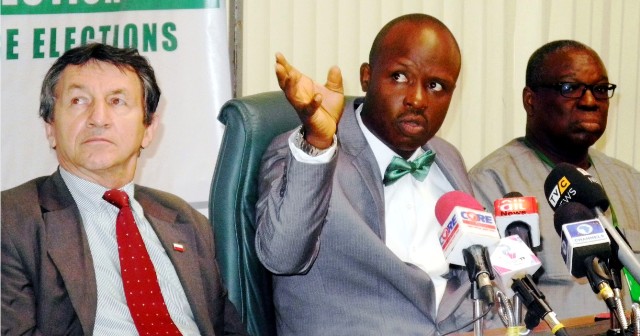 Senators, yesterday, opposed their President, Dr Bukola Saraki, kicking against the call for the sale of some national assets.
Many of the senators, who contributed as the debate on the recession in the country continued in the upper chamber, blamed the elite, including some lawmakers, for the economic problems of the nation.
Some called for the restructuring of Nigeria's federalism while others called for a review of some fiscal policies, including the Single Treasury Account (TSA).
Leading the debate, Deputy Leader of the Senate, Bala Na'Allah, called on the government to reconsider its policy on TSA and its policy on domiciliary accounts.
He admitted that the intention for making the policies may have been germane, they were unfortunately affecting the economy adversely.
He said that the TSA policy had stifled the banks and as such, money was no longer circulating in the economy through loans, mortgages and other means.
"The President has good intentions but we have a few people who are not thinking correctly.
"I recall that I complained when the CBN stopped operation of domiciliary accounts within and outside Nigeria.
"These two decisions must be revisited and redirected to ensure that there is a platform for redistribution of income.
"The two critical decisions of fighting corruption should be revisited," he said.
Sen. Andy Ubah decried the call for sale of national assets, describing it as wrong.
"If we sell our assets now to recover from this recession, what would we sell in the future if we ever slipped into another recession?
"We must seek an alternative way of recovering from this recession but sale of our assets is not the way out," Ubah said.
The Majority Whip, Sen. Olusola Adeyeye, insisted that the nation must be restructured along the line of true federalism.
According to him, the states cannot keep coming to the federal to collect money while ignoring available resources and potentials in their states.
"Many have asked that we must restructure and I agree that we must restructure.
"If we restructure properly at least there will be a few places where stealing will not be going on at the same time. There will be some modest of exception that we can say what have they done right.
"I want us to look at this current constitutional review, the various exclusive lists and the various concurrent lists; let us look at where we have over-burdened the Federal Government.
"If we must revitalise the economy, we must have jobs and projects going in every local government, every federal constituency and every senatorial district of this country.
"Let us begin to implement the zonal intervention projects,'' he said, adding that the bitter truth was that people in government also contributed to the problems.
"If we will save Nigeria we must reduce the cost of governance. Nigeria's estacode is the highest in the world; we must slash it to 50 per cent.
"Obafemi Awolowo campaigned in 1978 that he was going to slash it and it has now grown into five times what it was in those days; we must slash it.
"When you go to our airports and you park your car, you pay N300; that is 75 cents, but in all modern economies you pay per hour.
"If we are going to find money, we must become creative.
"All of you with houses in Asokoro, Maitama and Apo and you don't pay tenement rate; all of us must pay," he said.
On his part, Sen. Sunny Ugboji, supported the need to restructure Nigeria "to enable it to operate true federalism'', saying that states could not continue to come to Abuja to share the national treasure without producing something.
He condemned all persons who kicked against the past administrations when they wanted to save money for the country.
"When the last administration wanted to save money, many of the people who kicked against it are now part of this present administration.
"We must restructure Nigeria: restructuring doesn't mean disintegrating but just to help every state to tap their potentials and this will help Nigeria too.
"Naira should be allowed to float, floating the Naira would make it impossible for people to get waivers to buy dollar at 197 when it is higher in the open market," Ugboji said.
Kicking against call for sale of the nation's assets, he said that there was need to cure the systemic corruption in Nigeria.
He, however, warned that Nigerians must not be portrayed as thieves as corruption was not peculiar to the country.
"Those who are canvassing that we should sell our assets are getting it wrong; we have sold some of them yet we are still here,'' the lawmaker said.
Other senators however supported the sale of moribund government assets.
APC's Ploy To Ban, Regulate Social Media, Hypocritical, Wike Affirms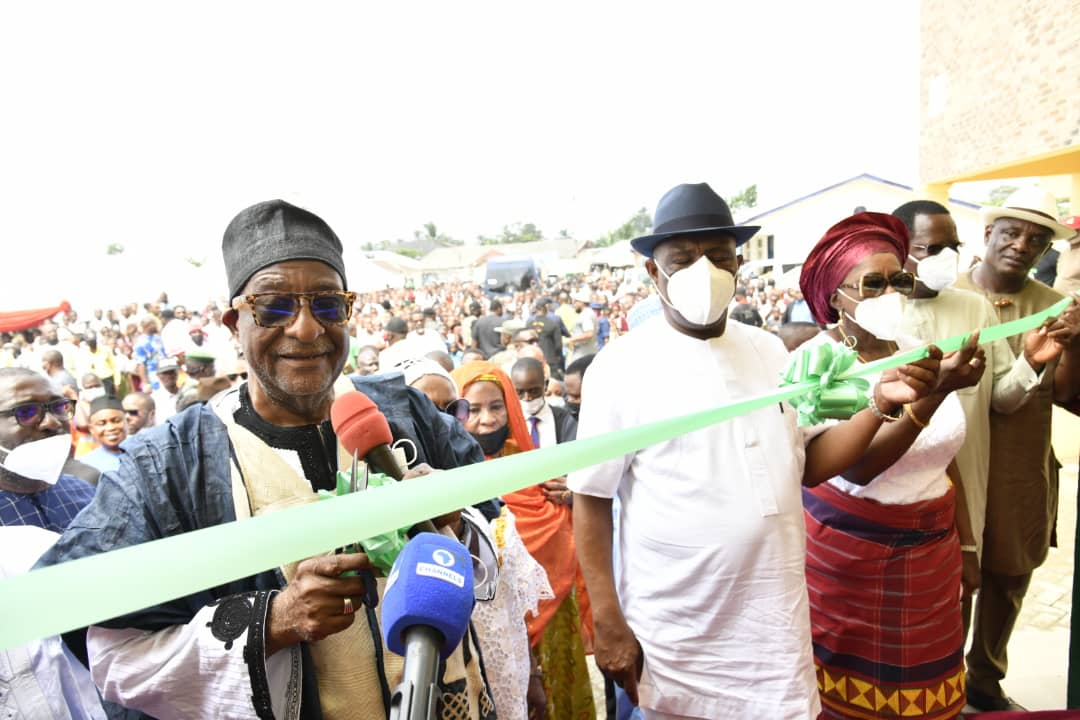 The Rivers State Governor, Chief Nyesom Wike, says it is hypocritical for the All Progressives Congress (APC) to contemplate banning or regulating social media after using it to hoodwink Nigerians to attain power.
He argued that the APC-led government has miserably failed, and wants to use its disagreement with Twitter as a false premise to suppress criticism of the administration's appalling handling of the affairs of the nation through the dubious regulation of social media.
The governor, who make this assertion during the inauguration of nine reconstructed streets: Nzimiro, Herbert Macaulay, Amassoma, Arochukwu, Atako, Ogoja, Akure, Yola and Chinwo in Old Government Residential Area of Port Harcourt, noted that APC, having become the butt of jokes on social networks, was desperate to trample on freedom of expression of Nigerians.
"You have misled the country. You told us lies through social media. The same social media that you used to take over government, the same social media you want to regulate and ban. The same social media you used to tell Nigerians lies of how former President Goodluck Jonathan did not do this, how PDP did not do that.
"Now, you want the same social media to be regulated. You don't want freedom of speech. Now, you want to gag them. Did anybody gag you when you were using them?"
Wike said the kidnap of scores of students at Federal Government Girls College, Birnin Yauri, Kebbi State, last Thursday, was a further demonstration of APC's gross ineptitude to guarantee safety of lives and property of Nigerians.
According to him, Nigerians are anxious for the APC to quit power and allow the more experienced Peoples Democratic Party (PDP) to once again restore stability in the polity and dignity of the nation.
"You wake up every morning to hear 20 people have been kidnapped; 30 people have been kidnapped and people are telling us to keep quiet. Is it when they have kidnapped your own daughter?"
The governor also took a swipe at the Presidency for berating PDP governors, who demanded for transparency and accountability in the way the Nigerian National Petroleum Corporation (NNPC) was managed and that the APC-led government should be alive to its constitutional responsibility to protect lives and property.
"In Kebbi, 40 to 50 girls have been kidnapped, our young daughters. And then, you are telling me we (PDP) have not proffered solution. Which solution are you talking about? The President is the Commander in Chief of the Armed Forces of the Federal Republic of Nigeria. It is the president that appoints all the security heads in this country.
"No governor has the power or any role to appoint even a Commissioner of Police. And then, you are telling me that we have not proffered any solution. What solution do you want us to proffer, when you have taken your oath of office that you are going to guarantee the lives and property of Nigerians?"
Wike noted that even President Muhammadu Buhari during his recent television interview, had disclosed to Nigerians that he has nothing left to offer the country in terms of good governance.
"The president spoke to us the other day and Nigerians were happy the way he spoke to them, he told them the truth. And the truth is that whether you like it or not, I have nothing again to offer and that was the truth. And people must agree to that."
The governor said his administration has deliberately embarked on massive urban renewal drive aimed at restoring the Garden City status of Port Harcourt.
According to him, it was regrettable that past administrations in the state did not consider it appropriate to restore the lost glory of Port Harcourt.
The Chairman of the Board of Trustees (BoT) of the PDP, Senator Walid Jubril, who inaugurated the nine streets, commended Wike for transforming Port Harcourt, such that even the blind can attest to it.
Jubril said the entire board of trustees of the PDP was proud of Wike's steadfast commitment to the PDP.
According to him, party stalwarts across the country, are impressed with the governor's remarkable achievements and leadership.
"Anybody, who is from this state and is trying to go astray, I am not with him. I am with the people of this state, and I will remain with you (Wike)."
The Commissioner for Works, Elloka Tasie-Amadi, said the nine streets have a combined length of 4.2km and 6.5km of drains.
He explained that the scope of work includes; road expansion, construction of drainages, walkways, asphalt overlay, street lighting and road marking.
He listed some of the benefits of the reconstructed streets to include: ease of movement, reduction in travel time, reduction of vehicle wear and tear, protection and enhancement of real estate values, and improving living standards.
Fulfill Promise To Complete East-West Road, Wike Charges FG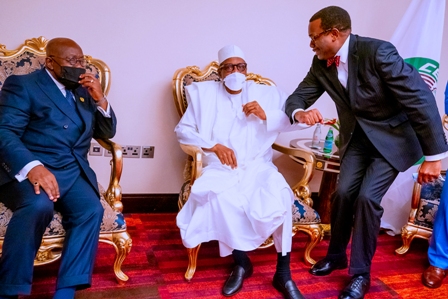 The Rivers State Governor, Chief Nyesom Wike, has urged the Federal Government to expeditiously complete the abandoned East-West Road because of its economic importance.
He said the neglect of the East-West Road, particularly the Eleme axis where the Oil and Gas Free Trade Zone, Port Harcourt Refinery, and Onne seaport were situated, was unacceptable.
Wike stated this during the inauguration of Community Secondary School, Eteo, Eleme; and Community Secondary School, Obeakpu-Ndoki, Oyigbo, respectively, last Friday.
"I urge the Federal Government under the APC to please fulfill promises they made to Nigerians, fulfill promises they made to Rivers State.
"It is unfortunate; look at the East-West Road, this part of it has almost collapsed. The money comes from where? The money comes from us. Can you see this part of the road anywhere in this country?
"They are taking us for granted because we have nobody. God in his infinite mercy will give us somebody. The kind of treatment we are receiving from this Federal Government is unacceptable."
The governor charged the Minister of Niger Delta Affairs, Senator Godswill Akpabio, to visit the Eleme section of the East-West Road to appreciate the agony of the people of the area.
He further decried the failure of the Minister of Transportation, who hails from Rivers State to ensure that both the Port Harcourt and Onne ports function optimally for the benefit of the state.
Wike explained that prior to the reconstruction of Community Secondary School, Eteo, students were learning in a very unconducive environment, worst still, without chairs.
He stated that the state government decided to reconstruct the 24 classrooms school to improve access to quality education in the state.
"We are not only focusing on road, we are also focusing on health and we are also focusing on education. This will improve access to quality education."
The governor appealed to the teachers and students of the school to utilise the facilities provided by the state government and make sure that the school is protected.
Wike commended Eleme youths for resisting attempts by some persons with secessionist agenda to use the community as a base for their nefarious activities.
According to him, Rivers State believes in the unity of the country, and will continue to insist that every section of the country should be accorded equal opportunities and privileges.
The Chairman of the Board of Trustees (BoT) of the PDP, Senator Walid Jubril, who inaugurated the Eteo Secondary School, said the party was proud of the developmental strides of Wike.
Jubril further commended the governor for his steadfast defence and support of the PDP.
Similarly, former Deputy Senate President, Senator Ibrahim Mantu, who inaugurated the Community Secondary School, Obeakpu-Ndoki, said the achievements of Wike were worthy of emulation by other governors.
He explained that as a party man, Wike has displayed total commitment, total loyalty and total faith in the survival and management of the PDP.
"Governor Wike remains a role model, worthy to be emulated. I advised other governors to come to Port Harcourt to see what Governor Wike is doing."
Also speaking, the Rivers State Commissioner for Education, Prof. Kaniye Ebeku, said the two inaugurated schools will further create access to quality education in the state.
The Special Adviser to the Governor on Special Projects, George Kelly D. Alabo, said the reconstructed secondary school at Eteo has 24 classrooms, library, laboratory, chapel and connected to the national grid.
Don't Borrow Money Without Approval, Wike Warns New LG Chairmen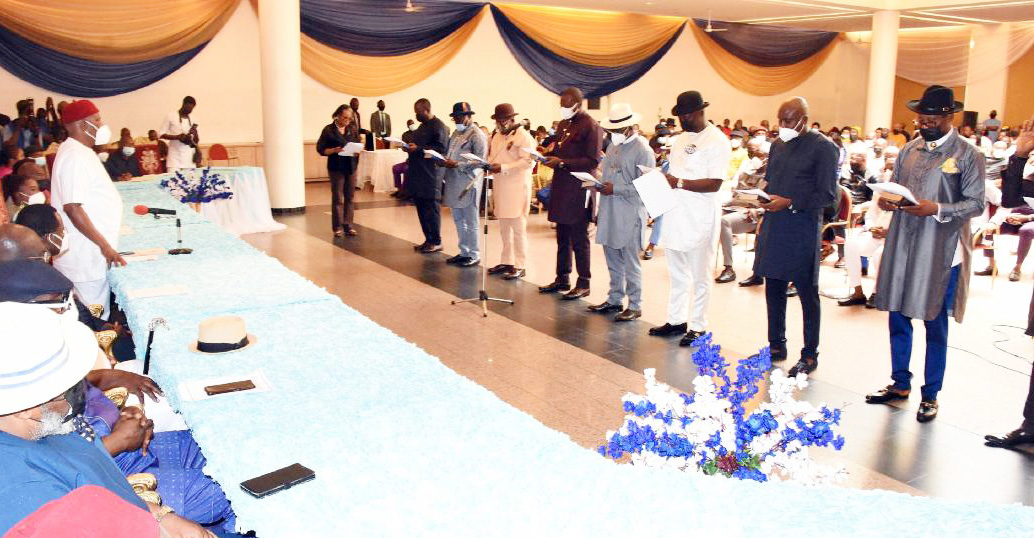 The Rivers State Governor, Chief Nyesom Wike, has told newly sworn-in chairmen of the 23 local government areas of the state not to approach any financial institution to borrow money without first clearing with the state government.
The governor gave the warning shortly after the elected chairmen of the 23 LGAs took their oath of office at the Banquet Hall of Government House, Port Harcourt, yesterday.
According to Wike, the caution has become necessary in order to stem unguarded desire of some council chairman to access money without any development plan.
"Don't go and borrow money without the state government approval. Some of you tried it last time and started with your blackmail, saying help us, we are finished. You have no authority to go and borrow money. Even we as state government, before we go and borrow money we get approval from the Debt Management Office. No bank will even give us.
"Before you borrow money, the state must know what you want to use it for, and how you will pay it back, so that others who are coming will not suffer because of your indebtedness."
Wike also charged the council chairmen to pay proper attention to issues of security in order to stem likely security breaches in their various councils.
The governor particularly urged them to establish a robust working relationship both with the Divisional Police Officers (DPOs) and the traditional rulers that will engender having regular security meetings for proper briefings.
"Stay in your council areas. Don't stay in hotels and in Port Harcourt. If you're not at home, how do you know about the security situation in your local government? Security is key!
"Relate with your DPOs. It does not cost you anything. Even if it cost you, governance is not easy. Governance is expensive. Security is expensive. Some of you cannot relate with the DPOs.
"It's only when you have a problem that you relate with your DPOs and some of them are intelligent and when you call them that time, they turn their face the other way. You must make effort to relate with your DPOs."
The governor urged the council chairmen to ensure they hold Security Council meeting weekly or better still, once in every two weeks for proper briefing.
Speaking further, Wike warned them against embarking on needless travel outside of the state and the country without notifying the state government.
He also encouraged them to work to strengthen the unity of the party in their various councils, consult widely with the leaders over appointments, and on other issues that will give everybody a sense of belonging.
Wike frowned at the worsening sanitary conditions particularly in Obio/Akpor, Port Harcourt City, Eleme, Oyigbo LGAs, and charged the council chairmen to work assiduously to regularly evaluate refuse dumped on major roads in their councils.
The state governor revealed that the state government prevented the former chairmen whose tenure ended, last Wednesday, from paying local government workers salary due to security report and complains by some councillors and political appointees that they will not be paid what was due them.
"So, I decided to suspend the payment of local government workers and political appointees, so that the newly sworn-in chairmen will have to pay them without any crisis whatsoever."
He said the state government will set up a committee to oversee the payment of all entitlement of immediate past chairmen, their political appointees and councillors.
According to him, "All the former council chairmen, all political appointees and councillors must be paid their money."
Wike said he has received intelligence report that some council chairmen have sworn that they will not swear in some elected councillors who they perceive to be opposed to them.
He warned that if this happens, appropriate sanction will be taken against the erring council chairmen.
The newly sworn-in chairmen are, Daniel E. O. Daniel (Abua/Odual); Benjamin Eke (Ahoada East); Hope Ikiriko (Ahoada West); Rowland Sekibo (Akuku-Toru); Barrister Awortu Erastus (Andoni); Onengiyeofori George (Asari-Toru); Irimagha David ( Bonny); Michael Williams (Degema); Obarilormate Ollor (Eleme); Dr. Lloyd Chidi (Emohua); Obinna Anyanwu (Etche); Deko Confidence (Gokana); and Engr Nwanosike Samuel (Ikwerre).
Others include, Bariere Thomas (Khana); Barrister Ariolu George (Obio/Akpor); Nemieboka Vincent (Ogu/Bolo); Akuro Tobin (Okrika); Nwaiwu Chisorom (Omuma); Vincent Job (Ogba/Egbema/Ndoni); Enyiada Cookey-Gam (Opobo/Nkoro); Nwaogu Akara (Oyigbo); Ihunda Allwell (Port Harcourt City); and Mbakpone Okpe (Tai).