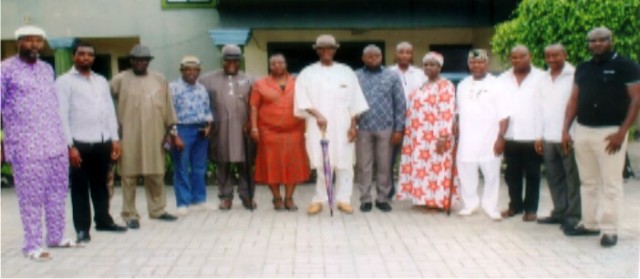 A report on budget open
ness and implementation by state and local governments in the Niger Delta, has  indicted the government  of Bayelsa State for lack of budget governance  under Governor Seriake Dickson.
The report, a product of a year-long research in five states in the region namely Akwa Ibom, Bayelsa, Delta, Edo and Rivers, carried out by the Niger Delta Citizens and Budget Platform (NDCBP), reviewed the 2014 budgets of the states covered.
The report which is titled "Campaign Votes: Citizens' Report on State and Local Government Budgets in the Niger Delta 2014″, was co-ordinated by a civil society group, the Social Action Development Integrated Centre (Social Action) with support from the Strengthening and Civic Engagement Programme of USAID, Nigeria, and over seven NDCBP implementing member organisations, including the Bayelsa State Non-Governmental Organisations Forum (BANGOF).
Dickson, in the 2014 fiscal year, signed a budget of N332.826billion with recurrent expenditure profile of N183.989billion (55.3%) and N148.836billion for capital expenditure (44.7%).
The report was presented at a one-day forum in Yenagoa for stakeholders in Bayelsa State organised by BANGOF and backed by Social Action and USAID.
Ekpere Prince, Social Action's Project Officer, who spoke on the theme, "State of Open Budget in the Niger Delta," noted that Bayelsa scored only eight out of the 28 indicators used to assess its transparency in budget governance.
He listed some of the indicators to include "no executive consultation on budget", legislative defence holds but not open to public", "no public hearing by legislature on the budget".
He said that Bayelsa's attempt to make the budget document public started in 2008 and ended the following year 2009, adding that despite claims of operating a transparent government, the Dickson administration did not comply with Freedom of Information Act-in relation to the 2016 budget  of the state.
He said: "In 2008, Bayelsa State became the first in the state Niger Delta and perhaps in Nigeria to post its annual budget on-line. At the time, this was a major departure from a tradition of secrecy which prevailed  in relation to state budgets.
"This practice was brought to an end in 2009. Since then, the state budget has been recluse.
"In 2016 Freedom of Information request was dispatched to to the Ministry of Budget and Economic Planning, Ministry of Information and Ministry of Education requesting 2016 budget and other basic information.
"None of the agencies responded to the request. The practice of opaque system in Bayelsa State has continued despite the passage of a transparency law ostensibly meant to make fiscal information proactively available in the public space".