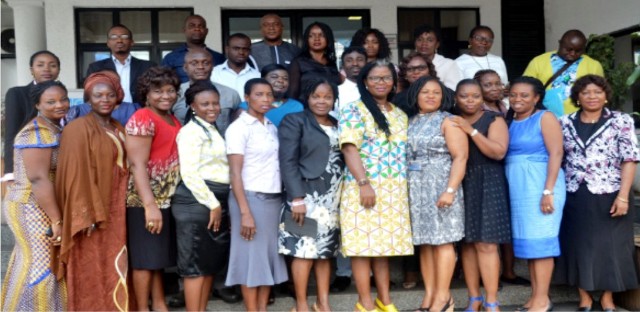 As the Nigeria
Association of Women Journalists (NAWOJ) marks her 27th anniversary this September, the Rivers State branch of the association in collaboration with Civil Society Legislative Advocacy Centre (CISLAC), a non-governmental organisation, has organised a one-day media workshop towards supporting effective tobacco control measures/implementation of the National Tobacco Control Act 2015 in Nigeria.
The workshop, which was held yesterday in Port Harcourt, had in attendance, participants drawn from different media organisations across the South-South geo-political zone.
Apart from acquainting media practitioners with the World Health Organisation's Framework Convention on Tobacco Control, (WHO-FCTC), the workshop provided a forum to highlight the role of the media in promoting tobacco control in Nigeria.
Facilitating the programme, the Coordinator, Mr. Okeke Anya, said it was expedient for news makers to understand the antics and tactics of tobacco producers so as to be able to champion the cause of tobacco control.
He called on participants to take the bull by the horn by outrightly discrediting, preempting and countering the tactics of the tobacco industry, stressing that the health of the public must not be compromised on the alter of selfish economic gains.
Meanwhile, the chairman of Nigeria Association of Women Journalists (NAWOJ), Rivers State, Mrs Okonkwo Lilian, has enjoined journalists to see the realisation of the objectives of the tobacco control act in Nigeria as their social responsibility to the society, given the health implication of the product in question.
She therefore pledged the support of her association under her watch, in championing the cause of tobacco control in Nigeria.
Meanwhile, the leader of female journalists in the state has re-echoed her joy as the association clocks 27 this year. She expressed gratitude to Almighty God for taking the association thus far while imploring her members to step up their faithfulness and commitment to the growth of the association.
Sylvia ThankGod Amadi