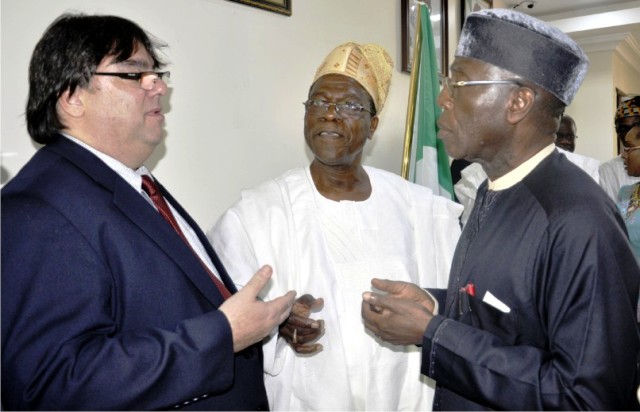 The Minister of
Agriculture and Rural Development, Chief Audu Ogbeh, has ordered Federal Universities of Agriculture to henceforth concentrate on their core areas of mandate.
He stated this while speaking at Otukpo, Benue State recently during the distribution of improved varieties of cassava stems to farmers.
The programme is being implemented by the West Africa Agricultural Productivity Programme (WAAPP), Nigeria.
It is a World Bank funded programme working under the Ministry of Agriculture and Rural Development (FMARI).
The cassava stem distribution, one of the three projects under WAAPP, is being implemented in Benue State in collaboration with the University of Agriculture, Makurdi (UAM).
The minister emphasised that "60 per cent of the curriculum and outlines should be on practical, 20 per cent on theory and 20 per cent on research".
Ogbeh said that it was time to build the next generation of farmers that would take over the farms and food production.
He also decried the failure of agricultural universities to producing graduates that engaged in farming as a profession.
Earlier, Prof. John Adisa Ayodele who represented the vice chancellor of UAM disclosed that the university has been producing graduates who are farmers.
He added that the institution was poised to put the vast land belonging to the university to use towards boosting food production as well as engaging the students to practice what they were being taught.
National coordinator of WAAPP Nigeria, Mr James Apochi, explained that the cassava stem distribution project was meant to stimulate domestic production of cassava provide employment for the youth amongst others.