From Rags To Riches …Touching Stories Of Celebrities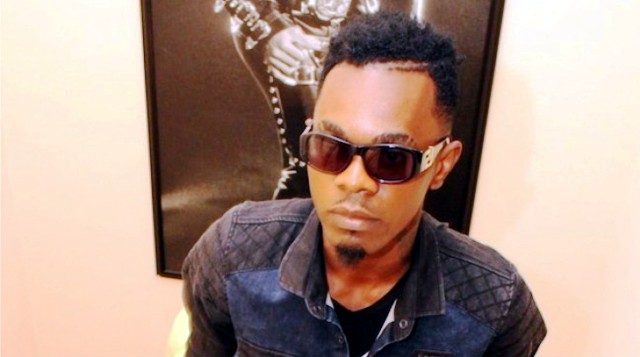 Just like us, most Nigerian
celebrities didn't  always have an easy life before they became famous. From Joseph Benjamin working as a security guard to Timaya a plantain seller, most celebrities began their careers making an earning doing menial tasks. These celebrities had odd jobs before stardom, they include.
Patoranking
Patrick Nnaemeka, Patoranking didn't always have things rosy. In fact, the Headies Award Next Rated Artiste for 2014 was a former bricklayer and rat poison seller on the streets of Lagos! He virtually rose from nothing to the star he is today.
Don Jazzy
Before Don Jazzy became famous and made fellow producers feel inferior, the Mavin Boss moved to London in the United Kingdom in 2000 after his uncle invited him to come play the drums for the neighbourhood church.He did various odd jobs including working at McDonalds as a security guard while trying to hit it big.
Joseph Benjamin
Who would even think that polished looking actor, model and voice over artiste, Joseph Benjamin was also once a bus conductor, security guard, waiter, bakery worker and a shoe seller? The MTN project fame host revealed in an interview that he went through various jobs before finally hitting it big in the movie industry.
Timaya
Back in the days, timaya was a great 'hustter' and a very good plantain seller. Yes! The Egberipapa 1 of Bayelsa was a plantain seller who lived with a lady who took him in after his landlord sent him packing in Port Harcourt.
P-Square
Although they are one of Africa's biggest artistes now, but these two actually went through hell before the money started coming in Peter once worked as a super market attendant while Paul did some electrical repairs for money.
Banky W
It's hard to believe but there was a time when Eme boss, Banky W took on the job of a sales boy to make money for studio time in the US. The RnB crooner worked in fast foods outlets, clothing stores and as a knife salesmany selling knives from door to door.
Mercy Johnson Okojie
Nollywood star actress, Mercy Johnson Okojie once opened up about life before the fame, money and marriage where she revealed how she rose from squalor to become one of Nigeria's most celebrated stars. According to her, asides once living in an uncompleted building, she worked as a maid just to make ends meet.
John Okafor
For comic actor, John Okafor, he was not in anyway born with a silver spoon. In an interview recently, he said before he became a popular person, he sold firewood, a butcher and a hair stylist.
I'm Eager To Find Love Again -Tiwa Savage
Nigerian singer, Tiwa Savage, has declared her desire to find love and experience once again. The Koroba Crooner shared her deepest wish with her fans and followers via her instagram page. The number one African bad girl is highly optimistic that her prince charming will seek her out soonest as she is ready to be found and pampered with love.
Tiwa shared a picture of herself as she looked gorgeously dressed in a beautifully tailored pink dress for Toyin Lawani's wedding reception. She captioned it 'somebody's son will find me one day.
Savage was married to Tunji Balogun popularly know as Tee Billz Balogun on November 23, 2013 the couple held their traditional marriage at the Ark in Lekki, while their white wedding was held on April 26,2014 at the Armani Hotel, Dubai.
In 2015, Tiwa gave birth to her first child with Tee Billz. However, in 2016 the singer announced the crash of her marriage as she accused her husband of financial recklessness, drug addiction and abandonment.
Burna Boy Drinks From Grammy Award Plaque
It is no news that Burna Boy was nominated by the organisers of the grammy awards event and won the award with his popular album Twice As Tall. The award remains a highlight for all the nominations, awards won and every other achievement so far in his musical career.
The self acclaimed African Giant was out clubbing with friends over the weekend and made sure to take along his grammy award plague. In the viral video which surfaced on the internet, the kilometer singer was seen in the club in the company of friends as they celebrated his taking receipt of his grammy win.
In the course of their celebration Odogwu held out the gold plague as champaign was poured into it after which he drank the entire content. The video has gone viral and got social media users talking and expressing diverse opinions, while a popular boy has criticised the Afro fusion singer for taking his plague to a club, noting he and his plague have begun a nation wide tour and may visit all the 774 local government areas in Nigeria.
Social media users have become defence ministers for Burna Boy and they have slammed the blog while hailing the artite, noting the grammy win was well deserved and he can celebrate and do whatever makes him happy with his plague.
Dansonko said: "Celebrate your wins, you worked for it, you deserve it and no one can tell you otherwise.
Alibaba, Banky W, Others Attend Wizkid's Debut Album's 10th Anniversary
On June 12, 2021, Grammy Award winning music star, Wizkid celebrated the 10th anniversary of his debut album, 'Super Star'. In a documentary shared on Wizkid's insa stories, industry giants like Bankyw, Alibaba, Femi Kuti, Basket Mouth and others took turns to speak on the 30-year-old singers evolution since his successful debut.
To celebrate the 10th anniversary of the release of the album under BankyW's Eme, Wizkid released a docu-series titled. "A super star' made in Lagos on his you tube page and shared across his social media handles.
Speaking in the docu-series, wizkid reflects on his childhood, recalling his early days in Surelere and being the last child of his parents. Wizkid took time to share his experience in BankyW's Enyire Maths Entertainment (EME) which signed him and released the album.
"Getting signed to Bankyw was one of the amazing things that happened to me, it was just an amazing moment for me, it changed my life," Wizkid said.