Awaiting Naija's 2016 Albums Yet To Drop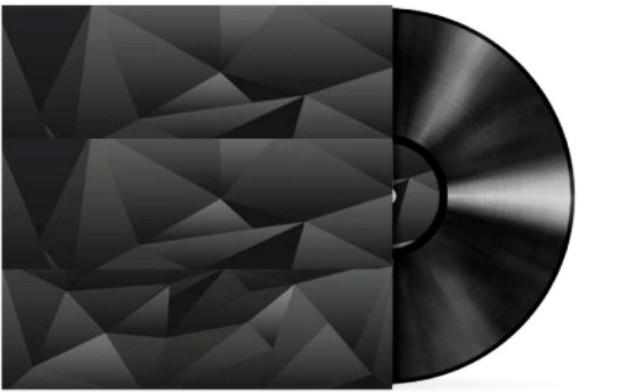 We have already been graced
with a number of albums in 2016 with each album being greeted with mixed reviews. Lil Kesh's "Y.A.G.I", Kiss Daniel's "New Era", Patoranking's "God over Everything", Yemi Alade's "Mama Africa" and Adekuinle Gold's "Gold", among others have been released, with many others being anticipated to drop for the remainder of 2016. Below are the albums we anticipate the release of.
1.   Modenine – "Insulin"
The lyricist has dropped a couple of singles, two being officially expected on his fifth album, which is scheduled for release on Tuesday August 16, 2016. The gifted rapper reportedly revealed the album would be his last personal project. The rapper's album discography include Earlier albums such as E'Pluribus Unum "One Amongst Many" – 2016, "The Paradigm Shift" – 2008, "Da Vinci Mode" – 2010, and "Above Ground level" – 2014.
2.    Reminisce – "El Hadj"
The 'Kabo bi Chicken' rapper will be releasing his fourth Studio album titled "El Hadj" on August 29, 2016. The rapper has released two singles – 'Asalamalekun' and 'Nobody knowns' featuring 2baba, to whet our appetite for the new album. The album follows "Book of Rap stories" (20120. "Alaga Ibile" (2013), and "Baba Hafusa" (2015).
3. Reekado Banks – "Unknown             Title"
The Mavin act who currently holds the title for Heaches Next Rated artist awarded to him on the first day of the year 2016 has perhaps been the most vocal about releasing his debut album this year, bragging that it will be the best album we will hear in a long time. He is yet to unveil the album artwork, title and release date, so we'd just wait it out in anticipation.
4. Banky  W – "Songs about you and me" or "Songs about you"
The R & B King of the Lagos party has also said he would be releasing an alum in second or third quarter of 2016, building on the previous fair – "Back in the building "(2005), "Mr. Capable" (2008), "the W Experience "(2009) and "R&BW" (2013). He revealed the working title to be either "Songs about You and Me" or "Songs About You".
5.   Iyanya – "Unknown title"
The 'Kukere' crooner has also expressed his intent to release an album expectedly in 2016, following "My story" (2009), "Desire" (2013) AND "Applaudise" (2015). The singer will be releasing the project under a new record lebel Temple Management Company following his exit from MMMG label.
The singer revealed he is embarking on a new direction album, but his fans should still expect the same quality and energy from him. With singles like 'My woman' and (hertbeat' released this year, it looks like the singer is going back to his R&B roots for the album.
6.    Shaydee – "S.O.S.)"
E.M.E gifted singer is also expected to drop his debut album in 2016, titled "SOS". The singer revealed that the album would reflect his personal experiences, and will feature a lot of A list acts – Reminisce, Banky W, Niyola, Iyanya, 2 baba, Wizkid, Phyno, Flavour, Ice Prince, Buma Boy and more. The 21 – track album will contain a mix of trap, R&B, House, reggae and Afgro beat. Singles like 'smile' and 'Pon de floor' pre-released give us a feel of what to expect from the album, which the smooth singer said with high hopes will speak for him and stand the test of time.
7. Sound Sultan – "Out Of The               Box"
Naiga ninja singer sound sultan who has got six albums to his name is on the verge of dropping his seventh studio album in 2016 titled "out of the box". The gifted musician has dropped singles like "Kuku no worry', "Hello bale" and the more recent "African lady' featuring Phyno and Flavour. From the album titles and singles already released. We can only expect more interesting sounds on the album when it gets out.
8.   Niyola – "Unknown Title"
The E.M.E. first lady singer has discussed in a recent interview of a possible release of her debut album in 2016. The 'Toh bad' singer has released the lead single for the album whose title she is yet to reveal. She said only until when she's fully immersed her essence into the music will she be able to satisfactorily release the album. Fingers crossed and waiting.
9.   Simi – "Unknown Title"
The likeable singer revealed that she will be dropping her sophomore album in 2016. She however said she and rapper Falz plan on releasing a joint EP titled "Chemistry" that is supposed to serve as a precursor to the album. The album is to follow her debut gospel album "Ogaju". 'Jamb question', 'Open and Close' and 'Love don't care are some of the singles expected on the forthcoming album.
10.    T.R. "Blame Hip Hop"
Veteran rapper TR, formerly known as terry tha Rapman will be dropping his fourth album titled "Blame Hip hop" 'following the release of his "G.O.D" EP "Blame Hip-hop" represents the fourth album after 'Tha Rapmanifestation" (2001), "Tha Rapman Beginz" (2007), and "Boys are not smilin' (2011). The emcee recently put up an inspirational single album featuring skales titled "Edumare'.
11.    EVA – "1960"
One of the most gifted Nigerian female rappers in the game killing it Eva surprisingly till now is yet to bless us with an album to her name, pushing mixtapes and EPs in our faces so as to still stay top in her fans' memories. Eva has however indicated that the full length body of work was to drop August 13, 2016. That date has passed. We await to see what the coming days bring.
12.  Ice Prince – "Jos To The                World"
Mr. Oleku is working on releasing what would be his third studio album "Jos to the world" follows "Everybody loves Ice Prince" (2011) and "Fire of Zamani" (2013). The rapper has dropped a number of singles pre-album release. Tracks like 'feelings' 'Seasons' and the most recent a teaser. Unofficial video of on of the singles off the album titled 'Tear drops' has done about enough to whet the appetite of fans for the album.
13.  Black Face: The Defender
The ex plantashun boiz singer and song writer after five years has revealed he will be dropping an album soon, titled. "The Defender". The singer has been in the middle of controversies this year, accusing other artistes of stealing his songs. Calling out radio DJs Defender" will be sequel to "Ghetto Child" (2007), "Evergreen" (2007), "Jungle Fever, Me, Musiq and I" (2008), and "Danceha 11 Business" (2010).
14.  Solid Star – "W.e.e.d"
Achievas Entertainment act is reportedly going to drop an album titled "Weed". The album will be his third following "Grace and Glory" his sophomore album popular for songs like 'Oluchi' featuring Flavour and 'Omotena' and his debut album "One in a million" which had the lead track also titled 'One in a million' that was remixed with 2face Idibia.
W.e.e.d is an acronym for 'witnessing everything exceptionally different' and the date of release has been slated for spetember. Songs like 'Negotiate', Baby jollof, 'Mybody', 'In my head and the recent hit 'Wait', have all received good buzz across several media platforms. He has collaborated with acts like Tiwa savage, timaya, Davido, Ycee, Patoranking, IDA and Charass.
I'm Eager To Find Love Again -Tiwa Savage
Nigerian singer, Tiwa Savage, has declared her desire to find love and experience once again. The Koroba Crooner shared her deepest wish with her fans and followers via her instagram page. The number one African bad girl is highly optimistic that her prince charming will seek her out soonest as she is ready to be found and pampered with love.
Tiwa shared a picture of herself as she looked gorgeously dressed in a beautifully tailored pink dress for Toyin Lawani's wedding reception. She captioned it 'somebody's son will find me one day.
Savage was married to Tunji Balogun popularly know as Tee Billz Balogun on November 23, 2013 the couple held their traditional marriage at the Ark in Lekki, while their white wedding was held on April 26,2014 at the Armani Hotel, Dubai.
In 2015, Tiwa gave birth to her first child with Tee Billz. However, in 2016 the singer announced the crash of her marriage as she accused her husband of financial recklessness, drug addiction and abandonment.
Burna Boy Drinks From Grammy Award Plaque
It is no news that Burna Boy was nominated by the organisers of the grammy awards event and won the award with his popular album Twice As Tall. The award remains a highlight for all the nominations, awards won and every other achievement so far in his musical career.
The self acclaimed African Giant was out clubbing with friends over the weekend and made sure to take along his grammy award plague. In the viral video which surfaced on the internet, the kilometer singer was seen in the club in the company of friends as they celebrated his taking receipt of his grammy win.
In the course of their celebration Odogwu held out the gold plague as champaign was poured into it after which he drank the entire content. The video has gone viral and got social media users talking and expressing diverse opinions, while a popular boy has criticised the Afro fusion singer for taking his plague to a club, noting he and his plague have begun a nation wide tour and may visit all the 774 local government areas in Nigeria.
Social media users have become defence ministers for Burna Boy and they have slammed the blog while hailing the artite, noting the grammy win was well deserved and he can celebrate and do whatever makes him happy with his plague.
Dansonko said: "Celebrate your wins, you worked for it, you deserve it and no one can tell you otherwise.
Alibaba, Banky W, Others Attend Wizkid's Debut Album's 10th Anniversary
On June 12, 2021, Grammy Award winning music star, Wizkid celebrated the 10th anniversary of his debut album, 'Super Star'. In a documentary shared on Wizkid's insa stories, industry giants like Bankyw, Alibaba, Femi Kuti, Basket Mouth and others took turns to speak on the 30-year-old singers evolution since his successful debut.
To celebrate the 10th anniversary of the release of the album under BankyW's Eme, Wizkid released a docu-series titled. "A super star' made in Lagos on his you tube page and shared across his social media handles.
Speaking in the docu-series, wizkid reflects on his childhood, recalling his early days in Surelere and being the last child of his parents. Wizkid took time to share his experience in BankyW's Enyire Maths Entertainment (EME) which signed him and released the album.
"Getting signed to Bankyw was one of the amazing things that happened to me, it was just an amazing moment for me, it changed my life," Wizkid said.