HIV/AIDS: Effects, Implication Of Donors' Exit
Most donor organizations have had issues with lack of accountability in the management of funds by Nigerian officials. This had become a cardinal problem that has short-changed the success of the Nigerian intervention.
Global Fund to Fight AIDS, Tuberculosis and Malaria, for instance, said it has disbursed more than $81.4 billion in Nigeria since 2003. Nigeria, they said, currently represents their largest portfolio with a total of $81.1 billion allocated to fighting HIV/AIDS, TB and Malaria in 2014 to 2016.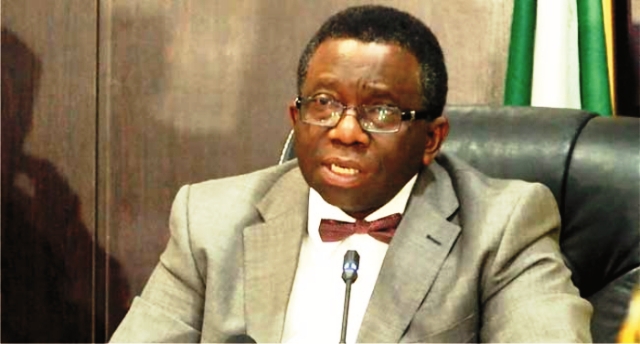 There is no doubt
that the contributions of international donor agencies towards the elimination of HIV/AIDS in Nigeria is immeasurable.
In fact, from the point at which donor agencies came on Salvage Mission in Nigeria, they have virtually been vested with the responsibility of providing HIV/AIDS commodities in the country.
Global Fund to Fight AIDS, Tuberculosis and Malaria, for instance, said it has disbursed more than $81.4 billion in Nigeria since 2003.  Nigeria, they said, currently represents their largest portfolio with a total of $81.1 billion allocated to fighting HIV/AIDS, TB and Malaria in 2014 to 2016.
On its part, National Agency for the Control of AIDS (NACA) 2012: 59 stated that $300 million was committed in 2007 in expenditure on implementing HIV/AIDS programme in Nigeria.
Of this amount, the majority in the sum of $225,392,257.00 amounting to (85.3%), was from international funds, with bilateral contributions totalling $197,219,307.00, which amounts to (19.43%).
The rest were from International Not-for-Profit organizations and foundations amounting to $32,479 (0.01%).
The same trend was recorded in 2008 with international funds contributing 92.3% of the $364,581,432.00 of the total expenditure.
Meanwhile, $364,581,432.00 (80.8%), $845,477,907,00 (11.5%) and $63,00.00 (0.01%) were respectively contributed by the direct bilateral contributing multilateral agencies and International Non Profit Organizations and Foundations.
Investigations revealed that under the consolidated phase 1 of Rounds 5,8 and 9 Global Fund HIV/AIDS Grant (2009-2012), NACA received about $151.6m for HIV/AIDS activities in the country.
It further gathered that about $228m was later approved for Phase ll (2013-2015) for the scalling up of gender sensitive HIV/AIDS, Prevention, treatment care and support for adult and children including health and community strengthening in Nigeria.
In spite of these and other contributions, in October 2014, the Network of People Living with HIV/AIDs in Nigeria (NEPWHAN), mobilized its members in Abuja to protest at the NACA office over perceived responsiveness of the agency to the dwindling fortunes of the HIV treatment programme in Nigeria.
NEPWHAN's National Coordinator, Victor Omoshein, had said:  "We are concerned with the miserable conditions of PLWHIV in Nigeria, as well as the high number of people dying daily of AIDS related complication in large part to lack of access to Anti-retroviral (ARV) medications as a result of withdrawal support by donor agencies.
Omoshein continued that "only 649,000 out of about 1.8million in need of treatment have access to drugs".  This figure represented about 30 per cent of treatment needs.
The immediate past Director General of NACA, Professor John Idoko had responded then that there were challenges.  But he reiterated Government's Commitment to scalling up from 600,000 to 1.4million. People on treatment, though he did not give a time frame for this ambition.
The real picture of HIV/AIDS response in Nigeria can be seen clearer when it dawns that from inception, funding for Nigeria's HIV/AIDS intervention has been donor dependent and donor driven as 90 per cent of available funds came from donor agencies.
These agencies get involved in various forms of support ranging from training of personnel, provisions of technical knowhow, supply of life-saving drugs and kits, etc.
Comparatively, the contributions of Nigerian government was mainly  reduced to the provision of physical infrastructure, such as provision of health facilities and payment of salaries of medical and other allied personnel employed.  The core and major burden of intervention have been borne by the donor agencies.
However, most donor organizations have had issues with lack of accountability in the management of funds by Nigerian officials.  This had become a cardinal problem that has short-changed the success of the Nigerian intervention.
The result is that on several occasions, there had been drugs stock-out, which had resulted in truncation of treatment.
There had also been instances where expired drugs were dispensed, as well as fake and substandard testing kits been deployed to counseling and testing centres.
Meanwhile, myriads of PLWHIV lack access to life-saving drugs, while officials have had to destroy valuable supplies due to the expiration of the drugs.
The question that readily comes to mind is, why were these drugs not supplied to those who required them before they got bad.
In Rivers State for instance, FHI 360 is the major provider of HIV/AIDS commodities.  The implication is that if FHI 360 seizes to supply these drugs and given that the state government has not given any clear indication to commence the purchase and distribution of HIV/AIDS commodities, the fate of PLWHIV can at best be imagined.
The reason given by donor agencies for their gradual withdrawal include the global financial crisis and changes in their focus of priority, as well as funds available and the allegation of mismanagement of funds by Nigerian officials.
It is notworthy that although these donor agencies have made their intentions to pull out known long ago, nothing concrete seemed to have been done by the Nigerian government in terms of seeking solutions to replace loopholes likely to be warranted by such pull out.
The effect is that when the total pull out is finally implemented and there are not enough remedies, Nigeria's HIV/AIDS status will be worse than what it is currently.
Beyond the alleged mismanagement of fund meant for HIV prevention, treatment, care and support is a serious lack in policies to ensure smooth running of efforts geared towards checking the HIV/AIDS trend in Nigeria.
The situation is further worsened by the fact that the National Assembly has slashed NACA's proposed N18.9billion HI V/AIDS budget for the 2016 physical year to N1.5billion.
If donor agencies have invested billions in Dollars to check the trend of HIV/AIDS in Nigeria and the Nigeria government is only willing to invest N1.5billion, the implication smirks of doom.
This is because, if all the billions in dollars could only place Nigeria where it is today in HIV/AIDS, treatment, prevention, care and support, where would N1.5billion place the country. Especially given the present setting of chronic mismanagement of funds?
Sogbeba Dokubo
Council Chairman's Wife Tasks Women On Breast Feeding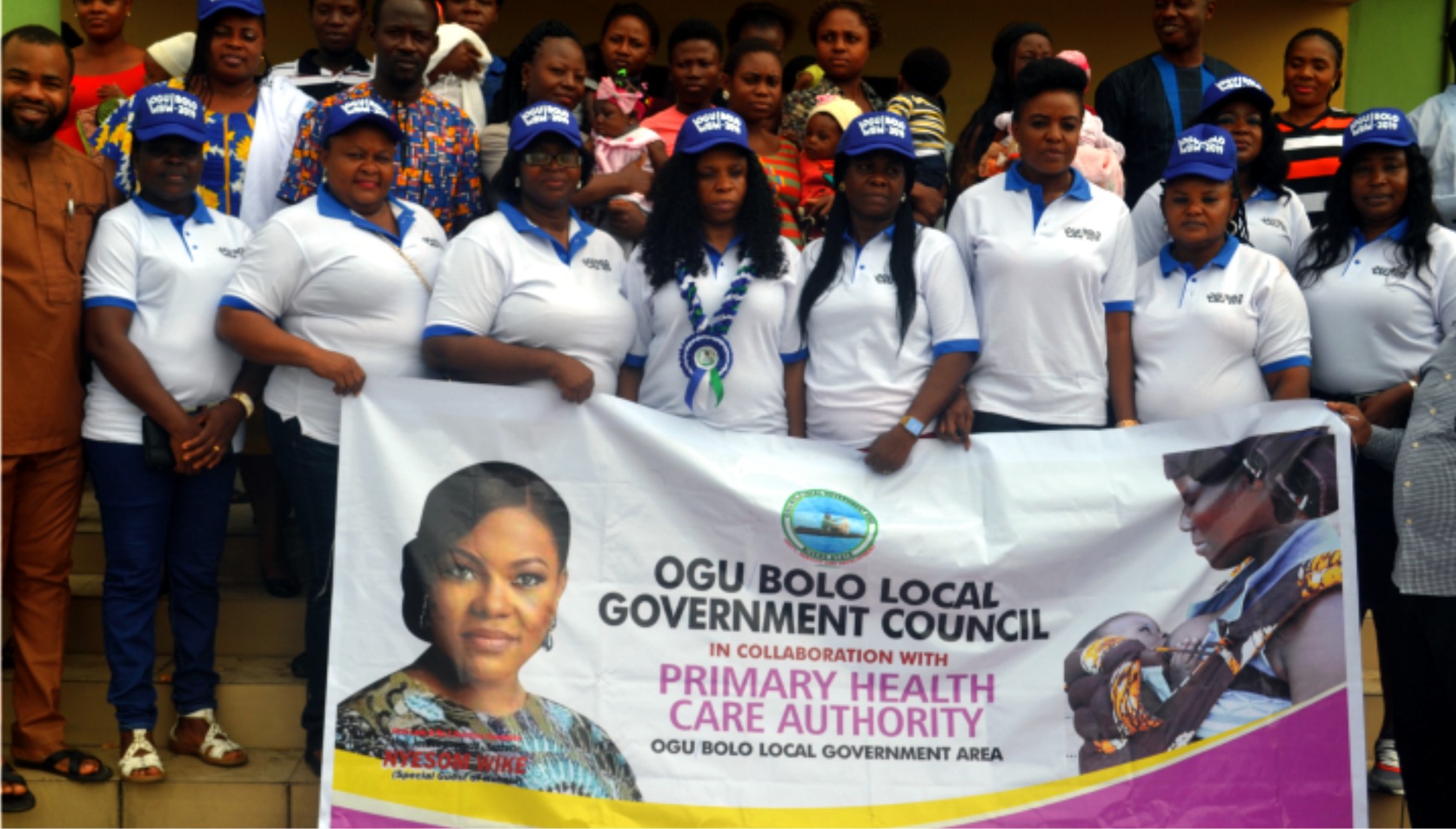 The wife of Chairman of Ogu/Bolo Local Government Area of Rivers State, pastor (Mrs)Jemima Victor, says exclusive breast feeding of children will impact in the  development of their intelligence quotient and enhance their educational growth.
She stated this in an interview with The Tide on the sidelines of the flagging- off of Breast Feeding campaign programme in Ogu, head quarters of the local government recently and assured that the campaign would be a continuous programme in the area until the women are acquainted and adapt with the practice.
She averred that exclusive breast feeding was crucial for growth and development of every child, adding that  it was key for  mothers and women  to breastfeed their children .
The Ogu/Bolo first lady opined that when the babies are breastfed with the right milk, they would be able to develop the right features God deposited in them and with a right character and attitude.
She attributed the various social vices  happening in the society today as to lack of intimacy between mother and child during the infancy stage, adding that breast feeding will bridge such gap between mother and child at the developing stage of every child.
"When you give a child the natural milk which is gotten from the woman's breast milk, you get the best from such child. Let us stop giving our babies chemicals and  animal milk, it will make them manifest characters like  animals when they grow," she said.
Let us breastfeed our children so that we can have generations that have been fed well and not with cow milk", she stated.
The  Ogu first lady, was decorated with the champion of nutrition  breast-feeding of the local government area during  the programme by the representative of the Permanent Secretary, state primary health care board at the occasion .
She assured that the award would spur her tocontinue to support and sustain the breastfeeding campaign and awareness in the area, even as she called on women in the local government area to embrace the practice for the betterment of the society.
Also speaking, the Medical Health Officer in the local government area, Dr (Mrs) Loliya Koko advised women to ensure the breastfeeding of their new born babies exclusively within the first six months without water and artificial milk, adding that it will save them from infections and diseases.
She thanked the wife of the council chairman for ensuring the success of the programme in the area.
Breast Implants'll Not Prevent Sagging – Obstetrician
An Abuja – based Obstetrician, Dr Dauda Adekunle, has advised women who intend to go for breast implants that breast augmentation would not prevent their breast from sagging.
Adekunle gave the advice in interview with newsmen last Monday in Abuja.
According to him, women who believe breast  augmentation will correct sagging breast should have a rethink, because they will also need a breast lift in addition to the breast augmentation.
"You might need additional surgery after breast implant removal. If you decide to have your implants removed, you might need a breast lift or other corrective surgery to help restore your breasts' appearance," he said.
He said that breast implants were not guaranteed to last a lifetime, stating that the average life span of an implant was 10 years.
"Implant rupture is a possibility, also, your breasts will continue to age, and factors such as weight gain or weight loss might change the way your breasts look," he said.
The obstetrician also stressed that these issues would likely lead to more surgeries.
"You might need an MRI scan, which is a recommended routine monitoring with MRI after three years", he noted.
WHO Considers Two Of Four Ebola Drugs More Effective
The World Health Organisation (WHO) considers two of four Ebola treatment drugs have been determined "more effective" than the others and will be the only ones used on patients going forward, the World Health Organisation (WHO) has announced.
WHO announced in a statement that two of the four Ebola treatment drugs were determined more effective in treating patients than others in a trial which began as part of the emergency response in the Democratic Republic of Congo on November 20, 2018.
The trial was called the Pamoja Tulinde Maisha study.
ZMapp, remdesivir, mAb114 and REGN-EB3 were the four drugs used in the trials. During trials, REGN-EB3 and mAb114 were determined to be more effective in treating Ebola than the other two, and will be the only two used going forward, the National Institute of Allergy and Infectious Diseases announced in a statement.
As part of an emergency response team in the Congo, the "Together Save Lives" trial was done with a collaboration of organisations, including the Congo's National Institute for Biomedical Research, the Ministry of Health, the NIH's National Institute of Allergy and Infectious Diseases, the Alliance for International Medical Action and other organisations.
Although the final analysis of data will be completed in late September or early October of this year, the NIAID said the effectiveness of REGN-EB3 and mAb114 was "compelling enough to recommend and implement" the changes immediately.