NICO: 2016 Indigenous Language Programme Begins,'Morrow
The 2016 edition of
the annual four-week Nigerian Indigenous Language Programme (NILP), is billed to commence tomorrow in Abuja.
Organised by the National Institute for Cultural Orientation (NICO), a parastatal of the Federal Ministry of Information, the programme is geared towards mobilizing Nigerians towards a culture-oriented lifestyle.
According to a statement made available to The Tide, and signed by Caleb Nor, on behalf of the Executive Secretary of NICO, Dr Barclays Foubiri  Ayakoroma, this year's edition of the programme will hold from 2nd to 30th of August 2016.
The statement further stated that this year's NILP is expected to feature six languages: Efik Gbagyi, Igbo, Hausa, Tiv and Yoruba.
The programme, which will hold at the institute's head office in Wuse, Abuja will run concurrently in Akure (Ondo State), Yenagoa (Bayelsa State), Owerri (Imo State), Katsina (Katsina State), Ilorin (Kwara State) and Yola (Adamawa State) where the institute has its zonal office.
It will be recalled that the programme, which started with only three languages (Hausa, Igbo and Yoruba0 is designed to educate children on different indigenous languages during summer holidays.
It has however been extended to government agencies, private groups, Embassies and individuals who have the interest.

NGO Tasks Kaduna Govt On Female Education Agency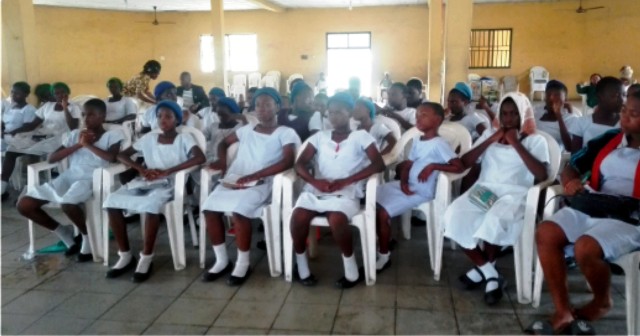 A Non-Governmental Organisation, Save the Children International (SCI) at the weekend called on the Kaduna State Government to establish "Female Education Agency" to specifically address the problems of girl-child education in the state.
The organisation's Nutrition Advocacy Advisor, Malam Isah Ibrahim made the call at the Ministry of Education Management Strategy retreat in Kaduna.
Our source reports that the retreat had the theme: "Towards Achieving All Inclusive Education in Kaduna State".
Ibrahim explained that the agency, if established, would specifically focus its strength, expertise and resources on getting the girl-child in school.
According to him, the measure will significantly help in reducing the upsurge of low enrolment of the girl-child in school with accompanied long-term economic consequence on the girl-child.
He also implored the state to consider rolling out a gender-sensitive teacher Code of Conduct and enforce its implementation across schools.
He explained that the move would enhance pupils and students' safety, trust and convenience while in the school environment.
"It is important to note that over 60 per cent of out of school children are girls.
"A recent research conducted by the World Bank affirms that the longer a girl stays in school, the more likely she will grow up healthy, secure a livelihood and ensure her children are healthy and educated," he said.
Ibrahim disclosed that to support girl-child educations SCI has introduced a programme tagged, "Nigeria's Girls Education".
He said the programme, which would be implemented in collaboration with government agencies and other critical stakeholders, would ensure that every child attains his or her rights to learning, survival, development and protection.
The official, however, raised concern that issues relating to health and nutrition, which he described as "key drivers" in realising the objectives of early childcare development, were not addressed in the state's education policy.
According to him, promotion of school feeding programme in all early childcare and primary schools cannot be achieved without the integration of health and nutrition.
He commended the state government for the declaration of free education to all children in the state, saying "it is a prodigious step toward ending Almajiri problem in Kaduna State.
"The priority given to education sector in the 2020 approved budget is equally commendable, indicating a clear commitment of the current administration to improve access to quality education in public schools.
"I am, therefore, calling on other states, particularly the northern states of the countrys to emulate Kaduna state by investing higher percentage of their respective annual budgets and expenditure to the education sector."

Stakeholder Identifies Bane Of Public Education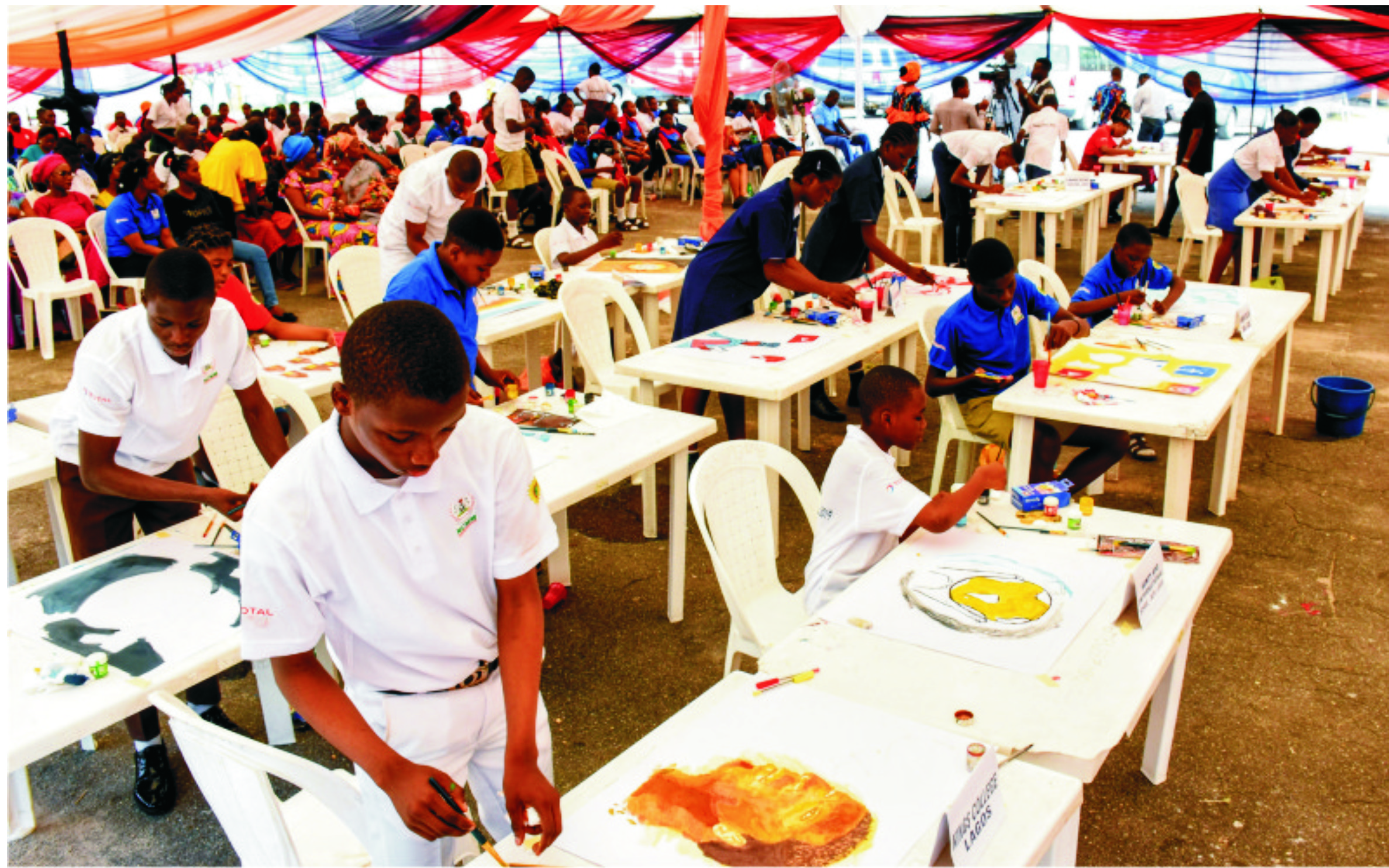 National President, Methodist High School Ibadan Old Boys' Association (MHSIOBA), Mr Lekan Abioye, has identified corruption as the bane of development of public education in Nigeria.
Abioye, who stated this in an interview with newsmen in Ibadan yesterday, said this was evident in the number of decayed infrastructure and deficiency in human capital development.
According to him, most public schools in the country were in shambles.
"Although various governments own these schools, however, because of the downturn in the economy and corruption, they can't do much; whereas education requires adequate funding for it to transform minds and shape the future of the country.
"There is a high level of corruption, whereby people are no longer accountable to the resources put in their care.
"This has affected how education is managed and its outcome in the country.
"Public schools are no longer being managed properly, because of high level of corruption; you don't even have people you can trust, especially when money is involved," he said.
Speaking on the Better Education Service Delivery for All (BESDA) initiative, the newly-elected president of the association, who is a marketing/branding consultant, said government should dialogue with stakeholders to make it a success.
"Government should dialogue, through a forum, with stakeholders who can then own and drive the initiative.
"Collaboration with relevant educational groups will make the initiative achieve its purpose and make it sustainable," he said.
Abioye, however, urged state governments with no capacity to run public schools to give such schools back to their original owners.
Many of these original owners, he said, had been waiting to reclaim their schools.
According to him, the owners, including old students' associations, are readily available to provide the needed infrastructure and qualitative education for the nation's teeming youth, including training and retraining of teachers, for better outputs.
The president of the association who is also the Chairman/Chief Executive Officer (CEO), Richbrands Group, Lagos, did not, however, rule out the role of old students' associations in revamping educational standards.
These associations, he said, should be willing to collaborate with government and the private sector to jointly resuscitate the ailing educational system.
"For instance, under my watch, the MHSIOBA is ready to harness the potentials of stakeholders to reposition the school.

Oyo To Reintroduce Open-Day In Public Primary Schools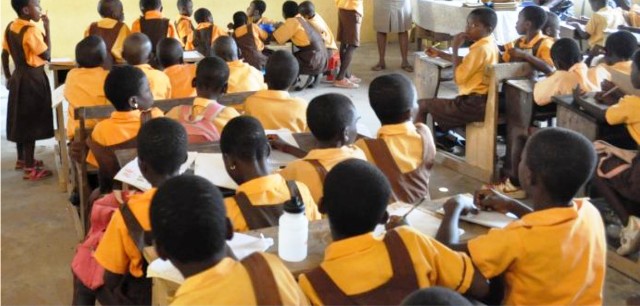 The Oyo State Government has announced plans to reintroduce the open-day system in public primary schools across the state.
The Executive Chairman, Oyo State Universal Basic Education Board (SUBEB), Dr Nureni Adeniran, said this in a statement made available to newsmen in Ibadan yesterday through the state Ministry of Information.
According to the statement, Adeniran disclosed this during his state-wide interactive session with Head-teachers in the state.
He said when reintroduced, the Open-Day will give parents opportunity to visit their children in schools to get firsthand insights into their children's performance.
He said it would also afford parents the opportunity to speak to their children's teachers on how to further improve those children.
He said the state government would also employ more strategies as part of measures to complement its commitment to improving the basic education sector.
The SUBEB boss said the reintroduced system would be an improved adaptation of the moribund open-day, noting that the system would make parents more responsible towards their children in public schools.
"We will reintroduce the Open-day system into our public schools system, because we realise that this will complement Governor Seyi Makinde's free education policy.
"Parents need to be responsible for their children's progress in schools," he said.
Adeniran, who stressed that being a teacher required patience and great discipline, urged teachers to ensure their pupils compete favourably with their contemporaries in reading and writing skills.
He said the doors of the state government were open to suggestions and ideas that would further build capacity of the teaching workforce in Oyo state.
According to him, the present government is doing so much to improve pupils' reading culture by providing running grants to schools and building facilities, among others.