Kerosene Scarcity: Housewives' Nightmare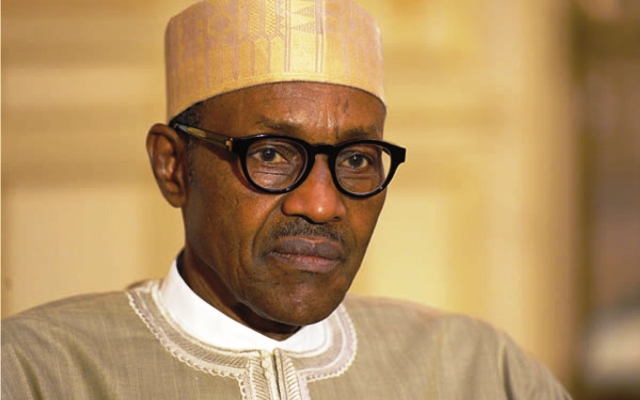 The scarcity of Read
Kerosene product which is daily used to power stoves for the preparation of meals in most Nigerian homes has become a nightmare to most housewives and other users of the product across the nation.
The product is hardly found in the filling stations and amongst the few selling it the price skyrockets to   N220.00 as against the recently official price of N130 per litre pegged by the Federal Government.
As a result of this ugly situation most homes who rely on the product for preparation of food for their families and to feed their lanterns, especially at this present era of epileptic public supply of electricity, resort to roadside hawkers where the price is even higher.
Amongst 21 filling stations visited by our correspondent in Port Harcourt, only three had the product to sell and customers buy at N220 and above against the N130 recently fixed by the Federal Government.
At Oando filling station, along Ikwerre Road, the attendant said that had for over three months, they have not got Kerosene to sell to customers.
The attendant who pleaded anonymity said, myy brother, even myself selling in a filling station, I find it difficult to get kerosene for my family use.  Whatever is the reason behind the scarcity is what I cannot explain.  But the reality is that most filling stations don't have kerosene supply from the depot".
A housewife, Chidinma Okere, who lives in Diobu told The Tide that for the past six months, she had  stopped going to filling stations to look for kerosene because "each time I go they tell me, there is no kerosene".
"The only option left for me is to rely on the street hawkers for purchase at skyrocketed price of N250.00 and above per litre," she noted.
Okere explained that the issue of scarcity and attendant high price of kerosene has become the biggest challenge confronting housewives and most others who use the product as source of fire to prepare meals daily for their families.
"The price of gas has gone high, the electricity supply is hardly seen.  Tell me what  the government people want us to do in this kind of situation", she said.
The situation appears to be more serious in the hinterland as most users of the product rely on crude sources of energy which provide alternative sources to kerosene.
A teach in a primary school in Mba Community in Etche Local Government Area of Rivers State Mary Amakolonwa, told our correspondent that, "instead of using kerosene stove, I now use firewood to cook my meals".
Amakolonwa explained that the high price of the product which has gone far above the purchasing power of the common housewife has pushed up the demand for firewood resulting in high price.
"A bunch of firewood which sellers beg you to buy at N150.00 few months ago goes for N250.00 today", she said explaining that a bunch hardly serves a large family for more than one day.
The use of firewood was discouraged by the Federal Ministry of Environment which few years ago was initiating a cleaner energy project that requires cheap cooking gas as a way of saving the environment from pollution and protection of ecology.
But with the negative impact of the Kerosene product scarcity and high price, an estimated 30 million homes that use kerosene are today resorting to other alternatives most of which endanger the environment.
Investigation by The Tide revealed that the major cause of kerosene scarcity hinges around the complexity in getting foreign Exchange (FOREX) by the petroleum products marketers.
A source from the Independent Petroleum Marketers Association of Nigeria (IPMAN) told The Tide that most of its members have not imported kerosene for several months because of the difficulties in accessing Forex.
"You know that NNPC is now the major importer with the major marketers called MOMAN. I as a marketer am not prepared to go through the hurdles involved in importation of kerosene", said the source.
The source who pleaded that his name should not be mentioned, revealed that IPMAN has however, been assured of FOREX by the Federal Government to enable members import products.
"How feasible this Federal Government promise will be is not what anybody or member of IPMAN can guarantee you.  However let us hope that government on its side will live up to its promise".
The National President of IPMAN, Comrade Chinedu Okoronkwo had two weeks ago also said that the association was partnering with some major stakeholders in the oil industry to import kerosene.
The association's boss who noted that the hardship being faced by the masses on kerosene was as a result of scarcity assured that the body had got licence to import both kerosene and diesel to ease the hardship.
A housewife in Diobu Mrs Celine Johnson, views the scarcity of kerosene as an act of sabotage to Nigerians and accused the Federal Government of either  not being proactive or insensitive to what concerns the ordinary Nigerian.
"How really can you imagine that ordinary kerosene will also be so scarce that a poor woman would be made to pay over N200 to buy a litre in a country so blessed with huge deposits of crude oil?
"If the government actually cares for us, having known that the refineries are dead, they should have known within government plans the volume of the products the masses use and import it so that we are saved from this horror", she said, noting that it was because government do not care about the masses that voted them into power.
"I have electric system I use for preparing my family meals, but that I can't use and have not used for the past six months because the so called public supply of electricity is an issue beyond everybody.  The gas has become another huddle because it is also scarce and very costly.
"I beg the government people to please consider what we are passing through.  They should not be telling us about how much they are stealing at the National Assembly, NNPC, other Federal and State agencies, they should please give us kerosene because we are helpless", she remarked.
Another respondent, Clarkson Ebi, also blamed the government for the situation, noting that the government has the capacity to change situation but appear not to be ready to do so.
"I heard recently that Federal Government has hiked kerosene price to N130.00 per litre and if you had gone to the filling stations, you hardly find the product to buy and amongst the one or two filling stations that are selling, they sell above N220.00 how many of them have been arrested by the government for contravening the directive?
"Government is only interest in fixing price but to get up from the seat and find out what happens in the field is not considered important because it concerns the poor masses", Ebi said.
Ebi commended the Rivers State Governor, Chief Nyesom Wike for setting up a committee to monitor petroleum products in the state, saying the government took a laudable step.
He however urged the governor to prevail or mandate the committee to ensure that products meant for the state were not diverted to other states or outside Nigeria.
A public analyst, Chidubem Bon, however expressed doubt on the ability of both government and the petroleum marketers to provide lasting solution to the issue of product scarcity as long as they rely on import.
He said: "How can you rely on importation to serve a large country like Nigeria when God has blessed us with huge oil and gas deposit?
"At global level Nigeria is amongst the highest producers of crude and gas, yet, you rely on foreign countries to handle refining of the products for you to buy and service a population of close to 200 million citizens".
Bon urged government to practically encourage local refineries in the country so that we have a system that can be predictable and also engage our population in practical production as a way of increasing employment opportunities for Nigerians.
"Local refining will stamp out scarcity, boost export earnings for the country, create employment as well as boost wealth creation and end numerous avoidable social vices prevalent today in Nigerian society", he said.
Another danger created by kerosene scarcity, our investigation revealed, is that, adulteration of the product has become prevalent, as records have shown that explosions have occurred in Port Harcourt and Obio/Akpor in some homes as a result of fake or adulterated kerosene.
The newly inaugurated committee on Petroleum Product Monitoring in the state should as a matter of urgency check a situation where filling stations lack kerosene, yet hawkers have the products to sell.
Checks reveal that the few filling stations prefer selling to bulk buyers at higher prices, who in turn sell to the street sellers at exorbitant prices.
Chris Oluoh
Prosecute Culprits In N14bn Hidden PHCN Fund, Stakeholders Call
Stakeholders have called for the prosecution of culprits fingered in the N14 billion hidden fund of defunct Power Holding Company of Nigeria (PHCN) in banks.
Human rights activist and president, One Nigeria Empowerment Initiative Inc (ONEII), Comrade Onwumere, while speaking with newsmen,  urged Federal Government to prosecute the people responsible for keeping such amount in banks at the detriment of improving the sector.
Onwumere noted that proper investment of such money could go a long way to bring the expected turnaround in the industry.
He described the act as criminal against the improvement of the energy sector in the country.
According to him, proper and regular supply of electricity would help reduce crime rates because many who were pushed into criminal activities following their inability to find useful means to earn decent living would channel their strengths into good lucrative jobs or businesses.
Similarly, Comrade Najeem Abubakar described the people who hide such money as anti-progress.
"Hiding any money meant for development of public facilities is wrong, as such they should be dealt with because they are enemies of the state.
"Nigeria is never a lawless country. The officers that hid such billions of Naira in the bank are criminals, they should be prosecuted and brought to book because it is and infringement on the people's right by stealing their tax money, money which ought to be used for the general public.
"Availability of electricity at regular bases will help to create more jobs for the people. All those who are forced to take part in crimes or go into okada riding because of idleness can take into barbing saloon, tailoring or other means of making money when there will be improved electricity," he stated.
In the same vein, he advised government to utilise the money to  improve electricity supply to the country and provide more prepaid meters for consumers.
He also called on EFCC to investigate the corrupt act in order to fish out those behind the act to serve as a deterrent.
US Plans To Reduce Gasoline Prices
The Biden Administration is considering tapping the Strategic Petroleum Reserve as a potential tool to bring down the gasoline prices
Selling millions of barrels from the SPR may do precious little to impact the price of gasoline directly
·If the Administration were to opt for an SPR sale to increase the availability of crude, it could likely release up to 60 million barrels of crude oil
·The Biden Administration is considering tapping the Strategic Petroleum Reserve as a potential tool to bring down the gasoline prices in America that have hit a seven-year high this year.
However, selling millions of barrels from the SPR may do precious little to impact the price of gasoline directly, traders and analysts say.
A sale from the SPR could be one of "tools in the arsenal"—as U.S. President Joe Biden said this weekend – which the Administration could use to relieve the burden on households who have been paying in recent months the highest prices at the pump since 2014.
Yet, the U.S. may be able to release up to a tenth of the current stockpile in the SPR, traders have told Bloomberg. That wouldn't be enough to bring down gasoline prices as much as the Administration possibly hopes, they warn.
Moreover, most of a potential sale could consist of sour crude grades, which currently are not the favorite of refiners because they need more natural gas—whose prices are much higher now—to process those sour grades into fuels.
SPR Release On The Table After OPEC+ Snub
"The SPR is certainly on the table as an option. The president will have more to say about that," U.S. Energy Secretary Jennifer Granholm said on Friday when asked what America can do now to reduce gasoline prices.
President Biden is considering a release from the SPR as a possible move to reduce gasoline prices in the United States, after OPEC+ ignored on Thursday calls for putting extra barrels on the market, Secretary Granholm told Bloomberg last Friday.
The President could announce measures to address high gasoline prices as soon as this week, Granholm told MSNBC in an interview on Monday.
"Hopefully there will be an announcement or so this week," Granholm told MSNBC, referring to the President's possible moves.
"He's certainly looking at what options he has in the limited range of tools a president might have to address the cost of gasoline at the pump, because it is a global market," the energy secretary added.
Gasoline Prices Highest Since September 2014
Meanwhile, U.S. gasoline prices continued to climb despite the end of driving season two months ago.
In the week to November 8, "The price at the pump continued its slow climb, rising two cents on the week, with the national average for a gallon of gas hitting $3.42," AAA said on Monday. That's the highest since September 2014.
"The latest decision by OPEC and its oil-producing allies to maintain their planned gradual increase in output will not help lessen supply constraints, so any relief will most likely have to come from the demand side," according to AAA.
Shorter days with the end of the daylight saving time could decrease demand for gasoline in coming weeks, AAA spokesperson Andrew Gross said.
SPR Sale Will Likely Be Up To Three Days Of U.S. Petroleum Consumption
If the Administration were to opt for an SPR sale to increase the availability of crude, it could likely release up to 60 million barrels of crude oil, after accounting for mandatory sales pre-approved by Congress and the minimum volumes needed at the storage sites, a source at one of the world's top oil trading houses told Bloomberg on condition of anonymity.
As of November 5, the SPR held 609.4 million barrels of crude oil, of which 252.5 million sweet crude and 356.9 million sour crude.
A release of up to 60 million barrels in theory would cover around three days worth of total U.S. petroleum consumption, which was 20.5 million barrels per day (bpd) in the pre-pandemic 2019, per EIA data.
According to analysts, an SPR sale wouldn't do much to reduce prices at the pump and relieve the burden on households amid inflationary pressure for all other goods.
"Other Tools In The Arsenal"
President Biden hinted during the weekend of "other tools in the arsenal" to tame rallying gasoline prices.
"There are other tools in the arsenal that we have to deal — and I'm dealing with other countries; at an appropriate time, I will talk about it — that we can get more energy in the — in the pipeline, figuratively and literally speaking," President Biden said, referring to the oil market after OPEC+ snubbed the U.S. Administration's call for extra supply.
On Monday, eleven Democratic Senators wrote a letter to President Biden "to express our support for your efforts to help families and businesses across the nation who are struggling to cope with soaring gasoline prices."
"Continued U.S. exports and overseas supply collusion could be devastating to many in our states, contributing to higher bills for American families and businesses," the Senators, including Elizabeth Warren, said.
"In light of these pressing concerns, we ask that you consider all tools available at your disposal to lower U.S. gasoline prices. This includes a release from the Strategic Petroleum Reserve and a ban on crude oil exports. We hope you will consider these tools and others to make gasoline more affordable for all Americans," the Senators wrote.
Faced with the highest gasoline prices in seven years and one of the worst fears of every American president—high prices at the pump, the U.S. Administration with the long-term clean energy agenda is now scrambling to provide immediate relief to people's gasoline and energy bills.
FG Increases Prices Of Electricity Meters
The Federal Government has raised the cost of both single-phase and three-phase electricity meters.
In a circular dated November 11, 2021, issued by the Nigerian Electricity Regulatory Commission, NERC, price of a single-phase meter has been increased from the current cost of N44,896.17 to a revised price of N58,661.69.
It also increased the price of a three-phase meter from the current cost of N82,855.19 to a revised rate of N109,684.36.
The memo with reference number NERC/REG/MAP/GEN/751/2, entitled 'Review of the unit price of end-use meters under the Meter Asset Provider and National Mass Metering Regulations'; managing directors, all electricity distribution companies and all meter asset providers are to effect the increment from November 15, 2021.