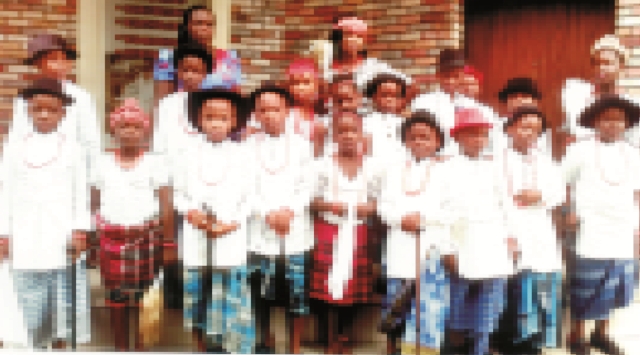 The Proprietress of Dia
mond Stars International School, Port Harcourt, Mrs. Helen Oboka, has commended Rivers State Governor, Chief Nvesorn Wike for recently approving the school as a WAEC Centre for the 2016/2017 May/June Senior Secondary Certificate Examination (SSCE).
Mrs. Oboka, who made the commendation during the school's graduation and prize giving day ceremony at the school's premises within the Rumuosi axis of the 'East-West Road in Port Harcourt on Wednesday indicated that the WAEC Centre approval had opened a new vista for the school in its avowed commitment to academic excellence and high standards, adding that the gesture was a clarion call for the institution to grow from strength to strength.
According to her, by granting the approval to the school, Governor Wike has shown that he is not only interested in education in Rivers State but is also a' lover of qualitative education, having previously served the country as Supervising Minister of Education.
Mrs. Oboka further contended that the quest for the school to secure the WAEC Centre approval had been long and tortuous, having lingered for several years, and thanked Governor Wike for according such rare privilege to private schools in the state.
While also commending the governor for the development strides so far recorded by his administration, particularly in the education sector, the Proprietress thanked parents and teachers of the school for their commitment and dedication, stressing that students of the school had used the graduation/prize giving day ceremony to showcase all that they had learnt and acquired in the school.
Also speaking, the Principal of the school, Mr. Ogbilikana Awaji – Imam Anderson said the school, which was founded in September, 2008 had grown in leaps and bounds, both in terms of infrastructure and population of teachers and students, as it can today boast of over 40 teachers and 250 pupils and students.
According to him, "the school is a choice destination for academic excellence and qualitative education, a citadel of learning where champions erupt".
Based on this, he said, the Rivers State Ministry of Education considered it necessary to approve the school as a WAEC Centre after series of inspections.
Mr. Anderson, therefore, urged parents to avail themselves of this opportunity and register their children and wards for the May/June 2017 Senior Secondary Certificate Examination (SSCE), disclosing that the school had set academic standard in quiz competition, essay writing and Spelling Bee National Competition, in which students of the school represented Rivers State in Lagos.
The high point of the occasion was the presentation of prizes to outstanding teachers and students. Among the teachers honoured include Mrs. Perpetua Ifeanyi Ejiogu, Best Form Teacher, Mrs. Elizabeth Irogbundu, Most Punctual Teacher and Mrs. Samuel Kpoturu, Most Dedicated Teacher.
The Senior Prefect of the school, Master Victor Ebi smiled home with the Best Dressed Student, Mathematics/Science Quiz Competition and Outstanding Academic Performance prizes while Miss Sharon Secondus carted away the Spelling Bee Competition prize.
Donatus Ebi