The True Facts About Bachelor Parties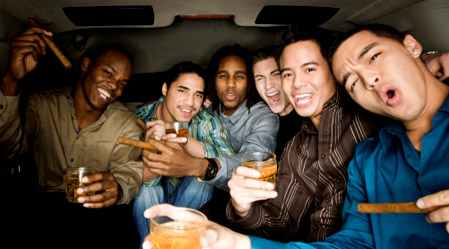 Four days before his wedding, Michael set foot in the men club Prague, the venue of his bachelor party. All the 33-year-old expected to get was a few lap dances — then again his buddies upped the ante. "It became apparent that this strip club is a men's club he says. "Men would disappear with women across the street to a hotel, and return later. My friends asked, 'How much?' then started the incitement."
At first, Michael hesitated: How possibly could he cheat on his fiancée — and in front of all these people, some her family members? Still, his thoughts, "This would be my last opportunity to feel another lady ever again. Being drunk and rising to their jeering, I picked a lady with fake breasts and moved across the street." The sex, he says, was astounding — so much so that his fiancée didn't enter his mind until he was walking back to the club. At that point, he got scared, wondering the men would react. "If they had greeted me with averted eyes, I would have been really tensed," he says. "Instead, everyone applauded, as if I'd won a Nobel Prize." Before ending that night, the men hatched a plan to cover up Michael's infidelity. "We all agreed to overwhelm the women with stories, except that one fact, so they'd assume they knew everything," he says. The next day, the women barred their guys, but no one succumbed. "Their solidarity and confidentiality amazes me to this day," says Michael. "Her relatives were there, and no one revealed a word."
Bachelor parties do always have a bad rap. But with movies like The Hangover Part I promoting just how wild this pre-wedding ritual can get, it's clear that a lot of men see the night as an anything-happens event — a socially acceptable chance to stray. Most men insist that infidelity in this context is not a big deal, although their partners may disagree. But the ladies hardly find out the truth.Find out what goes on in these parties in my part 11 of the story.
– Okwum Uchechukwu
Managing Stroke Naturally
Twenty-eight of October, 2019, was celebrated as World Stroke Day. The ailment is fast becoming a malaise. A lot of men and women have been subjected to a vegetative state because of stroke.
According to statistics in 2018, the current prevalence of stroke in Nigeria is 2 to a thousand and there are fears that it may have risen to about four following the rising economic and social challenges.
Another study indicated that stroke is higher among males than females and this may be as a result of some factors which expose men to higher risk taking, lackadaisical attitude to health matters and poor diet.
To understand what stroke is it is important to explain how it occurs. During a stroke, the conditions of the arteries is changed. There is high cholesterol, uric acid and other refuse that block metabolism.
When the organs for elimination of body wastes fall down in their task of throwing out impurities in the bloodstream, a stage of waste saturation is reached. Often, the symptoms erupts in the form of headache.
The most frequent type of stroke is a cerebral hemorrhage. Its is a result of toxic obstruction of arteries deposited as a result of accumulated blockade material or by blood clot forming in the vessels.
When a stroke victim is treated by natural means, other benefits follow. The regenerative forces immediately go to work to remove infused waste materials.
For effective natural treatment and recovery, efforts should be directed at cleansing the entire system rather than just treating the symptoms.
Fasting helps to absorb from the vessels most of the infusions and incrustations, in short according to a popular naturopath, M O Garten going on a raw vegetable juice diet for even two days can help alleviate some of the cholesterol and also reduce blood pressure.
Victims of stroke should change diet and cut back on excess meat, starch, sweet, alcohol, tobacco, coffee and tea. These can cause headaches. And headache is a symptom of metabolic blockage where toxic by- products are retained.
The patient should dwell exclusively on vegetable, fruit, beans, seeds and milk made from seeds.
The method is to take a handful of seeds such as almonds, tyger nuts blend add water and drink slowly. The seeds are rich in unsaturated fatty acids needed to cleanse the obstructed arteries.
Why Apollo Hospital of Delhi is the most recommended hospital?
Established in the year 1995 in Indraprashtha, Delhi; Apollo hospital finds its name among the best hospitals in India. The hospital is a part of the Apollo group of hospitals, which is India's largest healthcare chain. Apollo is the second largest hospital present in Delhi.
The hospital is built over 15 acres of land and still has 600,000 square feet of extendable built-up area. The hospital provides 695 beds with an expandable capacity of up to 1,000 beds. The hospital is well-equipped with modern technology and strives to provide the best medical assistance to its patients.
Apollo hospital, Delhi has more than 50 specializations under one roof; some of which are-
Spine
Orthopedics
Cancer
Nephrology
Urology
Bariatric surgery
Colorectal Surgery
Cancer
Gastroenterology
Catering to the multiple fields, the hospital houses a panel of more than 150 specialists who are well qualified and experienced in their respective specializations. They are adept in performing various medical procedures, a few of which are:
Cancer treatment
Knee replacement
Minimally invasive cardiac surgery
Cosmetic & Maxillofacial Surgery
Hand microsurgery
Bone marrow transplants
Hip Arthroscopy
Trans-oral robotic surgery
Optical coherence tomography
Infertility care
The hospital staff strives to ensure that the patients are catered to with utmost care and comfort. Thus, the hospital is equipped with state- of the art amenities including:
Diagnostics labs
Operation Theater
Canteens
OPD
X-ray labs
Ambulance service
Patient counseling
Growth & Development Evaluation/ Management
What makes Apollo Hospital, Delhi the most appropriate option to get treatment?
Apollo hospital in Delhi is one of the best hospitals owing to its state-of-the-art facilities and accreditations. With more than 50 specialties, experienced doctors, and the highest number of ICU beds as compared to other private hospitals; Apollo hospital is one of the best diagnostic and treatment centers in Delhi.
Apollo has the largest sleep lab in Asia as well as the largest number of dialysis units in India.
6 beds are only dedicated to the bone marrow transplant unit with strict infection control practices.
Doctors at Apollo make use of the most cutting edge medical technology such as PET-CT, PET-MR, BrainLab Navigation System, Tilting MRI, Hyperbaric Chamber, 3- Tesla MRI, 128 Slice CT Scanner, DSA lab, portable CT scanner, and Vinci robotic surgery system to provide the most advanced care for its patients.
Records:
The hospital holds the record of-
Performing first liver transplant in India in the year 1998
It is known to have one of the busiest liver and kidney transplant units in the country
The hospital is known for successfully performing a split liver transplant in two adult patients- first in Delhi and second in India.
Awards and accredits:
It was ranked 6th best private hospital in India for Cardiology by the WEEK-A C Nielsen, Best Hospital Survey 2013
It won the FICCI Healthcare Excellence Awards for its operational excellence in the year 2013. The award was given for the project 'Project Ulcers- Zero Tolerance'
It was ranked the 8th best private hospital in India for Diabetology by the WEEK-A C Nielsen, Best Hospital Survey 2013
It was ranked as the 4th best private hospital in India for Pediatrics by the WEEK-A C Nielsen, Best Hospital Survey 2013.
It was ranked the 5th best private hospital in India for Neurology Pediatrics by the WEEK-A C Nielsen, Best Hospital Survey 2013.
The hospital was JCI re-accredited for the fourth time consecutively in the year 2011.
The doctors at Indraprastha Apollo Hospital are experienced and skilled in their respective specializations. The doctors are supported by a team of skilled nurses and well-trained paramedics staff making it one of the most recommended hospitals in Delhi.
Building Your Music Brand with SoundCloud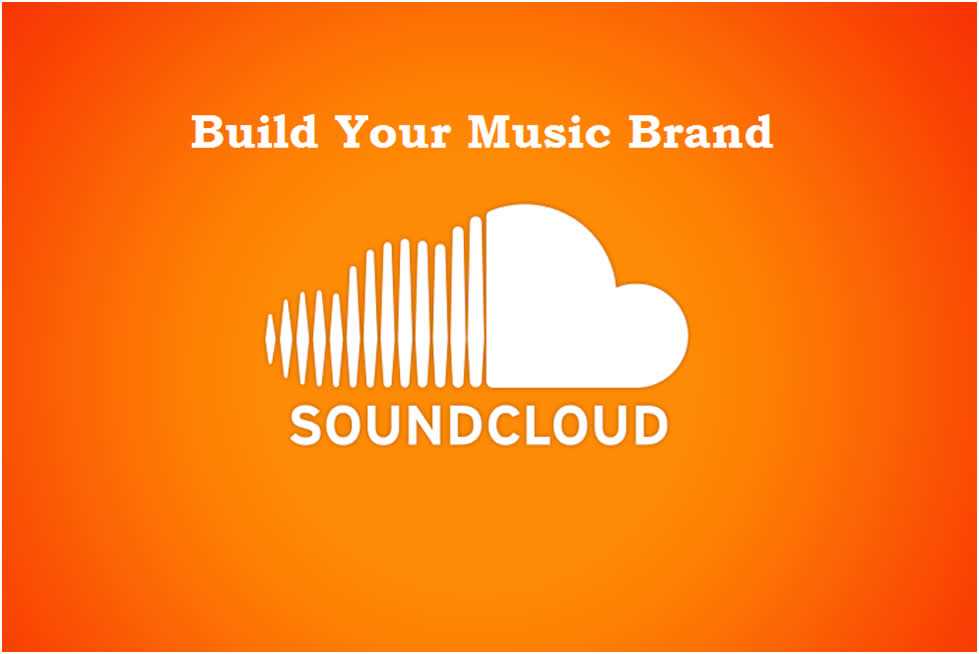 Promoting music today is a totally different ball game from what it was in the past. Previously, it was practically unthinkable for your music to be heard and become a hit if you did not have the backing of a major record label.
This was mainly because you required massive financial backing to enable you to get radio time, television slots, headline at concerts of already popular artists, go on road tours and more. This was something that was not possible for most artists back then.
Interestingly, the music industry was among the first to be hit by the changes brought on by the internet even before other industries began to experience massive disruptions. We can see this in this article here. The status quo had already been disrupted in the entertainment industry, resulting in a proliferation of what we now know as indie labels and independent artists.
One of the major tools that has made it possible for these indie artists to achieve fame and fortune even without the backing of any major record label is music streaming platforms. These platforms allow independent artists to build their fan base on the internet, sharing their songs and receiving likes, followership, shares and collaborations which all result in increased visibility.
With increased visibility comes increased demand for their songs which results in increased song sales, concert ticket sales, merchandise sales and other opportunities. In fact, a lot of them even get pickup by one of the major labels because they've shown that they have what it takes to make it in the entertainment world.
There are currently a number of these kinds of platforms, but we will be focusing on one and that is SoundCloud.
What is SoundCloud?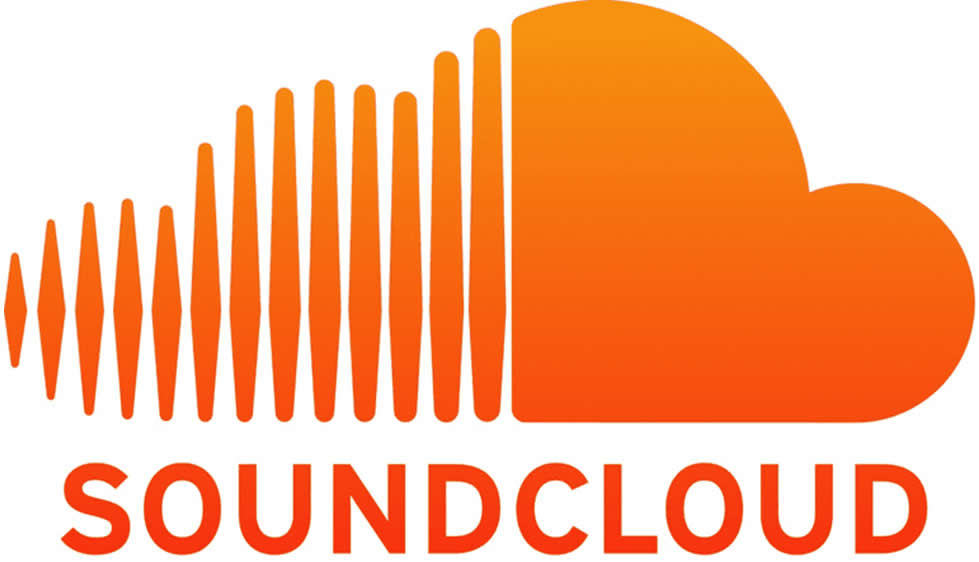 This is an online music sharing, streaming and distribution platform. Here, musicians and podcasters alike can upload their content, making it available for access by a huge audience. These uploads can be listened to, downloaded, shared, commented on, liked and reposted.
This platform offers independent musicians a great opportunity to bring their sound and music to the world without spending an arm and a leg. Everyone on the platform has equal access to the many platform users, so this levels the playing field for all.
Why Should I Choose SoundCloud?
There are a number of benefits that this platform offers. These benefits can be broken into two parts. There is the issue of convenience of use and the second issue which has to do with statistics. You can read about the convenience that the platform offers here: https://www.houstonpress.com/music/necrofier-at-the-secret-group-11332021. We will however focus on the stats in this article.
Entertainment has always been about numbers. How many ears will hear it? How many eyeballs will view it? etc.So, in this regard, what does this platform offers? Let's quickly enumerate a few of them right here.
User Base
A lot of different people use this platform. Some simply come to listen to music that have been uploaded while some others upload their music and also listen to music uploaded by others. SoundCloud currently has over 76 million users who come to the site for one reason or another each month.
The site also has about 20 million musicians who are registered on this site. Having such a huge community of artists, covering practically every known music genre means that collaboration is very easy.
Reach
Every month, content from the site reaches over 175 million people from around 190 countries of the world. These are 175 million folks that your music can potentially reach it you know how to go about it. That's really huge.
Music Uploads
This year, SoundCloud announced that it had hit its 200th music upload. This makes it the streaming platform with the most uploads. You can read about it in this blog post. This should tell you that there is something about the platform that has warranted such a huge following.
How Do I Get SoundCloud to Work for Me?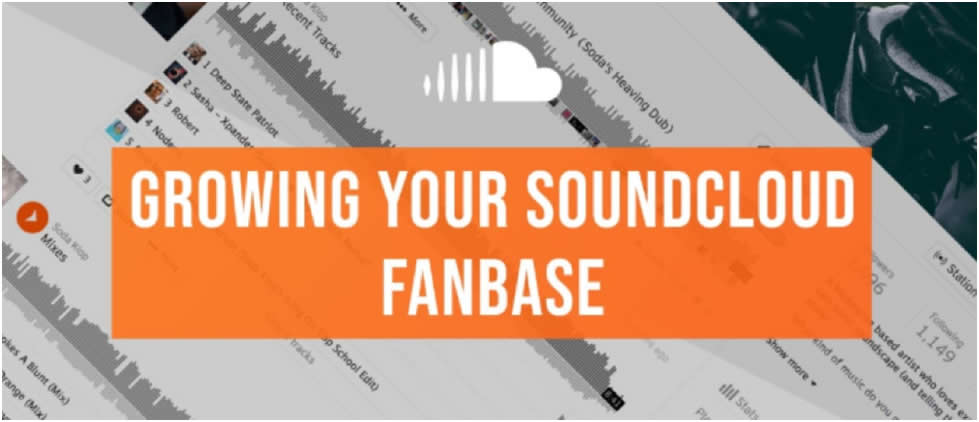 All of the stats we have listed above will not profit you much if you do not know how to make the most of the platform. We will therefore dedicate the remaining part of this article to explaining a few ways in which you can get the most from this platform
Your Profile
It all begins with your profile. This is not something you treat carelessly. Put some thought into what you write here, understanding that it should be something that will pull people in to listen to your work.
Your Images
This is another very important thing to note. Your profile image as well as your album arts should be very attractive. People will see this before clicking to listen to your song. If the image is not attractive, the chances of getting them to listen to your song will be lower.
Quality of Music
No matter how wonderful your profile and images are, if a person listens to your music and it is horrible, what you will achieve will be negative publicity. It is therefore important to understand that you must ensure you do a good job before trying to promote it.
Proper Tagging
Tagging is very important when it comes to campaigns online. This is not just something you do for fun. It has to be strategic. You may want to read about it in this article. Properly tagging your work makes it easy for the right people to find it.
If you are a pop artist, tagging your song as pop and also using other related tags will ensure that pop lovers and other pop artists can find you easily. This is very important.
Offer Previews or Free Downloads
This is especially important for very new artists. You should consider offering free downloads so people can really feel your music. As you get more popular, you can begin to offer short previews of your new tracks. These will act as teasers that will get people interested in listening to the whole thing.
Be Active
It is important that you do not just upload your music and then fold your hands. You need to be active on the platform. Listen to music by other similar artists. Make comments on their work, reposts some, reach out and try to establish some relationships. Doing this will organically attract more people to come check out your page and what you have to offer.
Collaborate with Other Artists
Following from the point above, collaborating with fellow artists on the platform can help build your brand. When two artists come together to do a track, they could easily be bringing their respective fan bases together to support both of them. This becomes more for each person.
Pay for Promotion
While you do all of the above, something else you should really consider is paying to have your music promoted. SoundCloud promotion offers could come in different forms. You could decide to buy SoundCloud reposts, followers, likes, comments etc.
There are companies that offer these services. If for example you pay for 1000 reposts, these will be delivered to you over a specific period. Same goes for likes, comments and followers. This is most certainly a good strategy to adopt if you really want to speed things up nicely.
Conclusion
There is a lot that SoundCloud has to offer you. Carefully take advantage of its many features and with a little help, you may find yourself the next big sensation to have come out of the social media space.