The True Facts About Bachelor Parties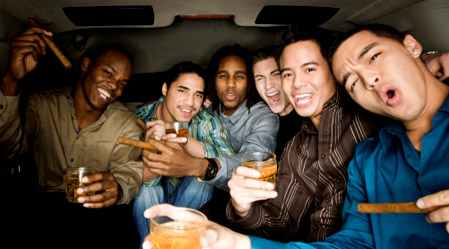 Four days before his wedding, Michael set foot in the men club Prague, the venue of his bachelor party. All the 33-year-old expected to get was a few lap dances — then again his buddies upped the ante. "It became apparent that this strip club is a men's club he says. "Men would disappear with women across the street to a hotel, and return later. My friends asked, 'How much?' then started the incitement."
At first, Michael hesitated: How possibly could he cheat on his fiancée — and in front of all these people, some her family members? Still, his thoughts, "This would be my last opportunity to feel another lady ever again. Being drunk and rising to their jeering, I picked a lady with fake breasts and moved across the street." The sex, he says, was astounding — so much so that his fiancée didn't enter his mind until he was walking back to the club. At that point, he got scared, wondering the men would react. "If they had greeted me with averted eyes, I would have been really tensed," he says. "Instead, everyone applauded, as if I'd won a Nobel Prize." Before ending that night, the men hatched a plan to cover up Michael's infidelity. "We all agreed to overwhelm the women with stories, except that one fact, so they'd assume they knew everything," he says. The next day, the women barred their guys, but no one succumbed. "Their solidarity and confidentiality amazes me to this day," says Michael. "Her relatives were there, and no one revealed a word."
Bachelor parties do always have a bad rap. But with movies like The Hangover Part I promoting just how wild this pre-wedding ritual can get, it's clear that a lot of men see the night as an anything-happens event — a socially acceptable chance to stray. Most men insist that infidelity in this context is not a big deal, although their partners may disagree. But the ladies hardly find out the truth.Find out what goes on in these parties in my part 11 of the story.
– Okwum Uchechukwu

COVID-19: Body Charges Rivers On Thorough Hand Washing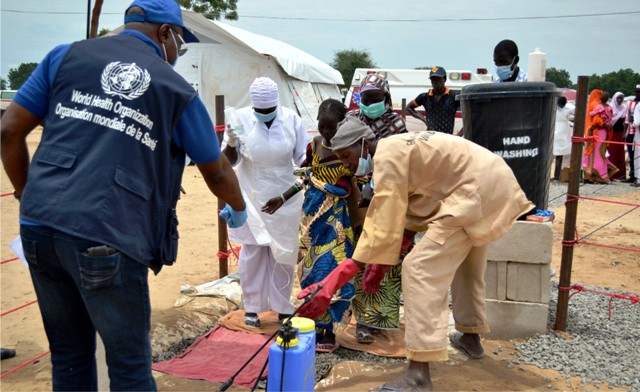 Amidst fears associated with the dreaded Coronavirus, which has been detected in most states, the Rivers State Rural Water Supply and Sanitation Agency (RUWASSA), says it has taken necessary precautionary measures to combat the Coronavirus, also known as COVID-19.
Speaking while fielding questions from journalists, the General Manager of the Rivers State Rural Water Supply and Sanitation Agency (RUWASSA), Mr. Napoleon Adah, said such measures were aimed at raising awareness on proper and regular hand washing, and the use of alcohol base hand sanitiser.
"As an agency saddled with the responsibility of hand washing and personal hygiene, we are working in collaboration with the United Nations Children's Fund (UNICEF) and Rivers State Ministry of Health in order to carry out adequate advocacy and sensitisation to the communities on the inherent dangers of COVID-19," Adah said.
He further commended the Rivers State Governor, Barr. Nyesom Wike for his effective leadership to curb the spread of the virus in Rivers State.
According to him, there are several committees set up by the Governor to create adequate awareness in the area of COVID-19. This, he said has invariably made the state to be Coronavirus free.
The RUWASSA boss, who is also an environmental disaster risk management expert, noted that the agency in collaboration with UNICEF is currently working out modalities to provide automatic hand washing facilities to the various LGAs of Rivers State.

COVID-19: 'No Challenge In Community Sensitisation'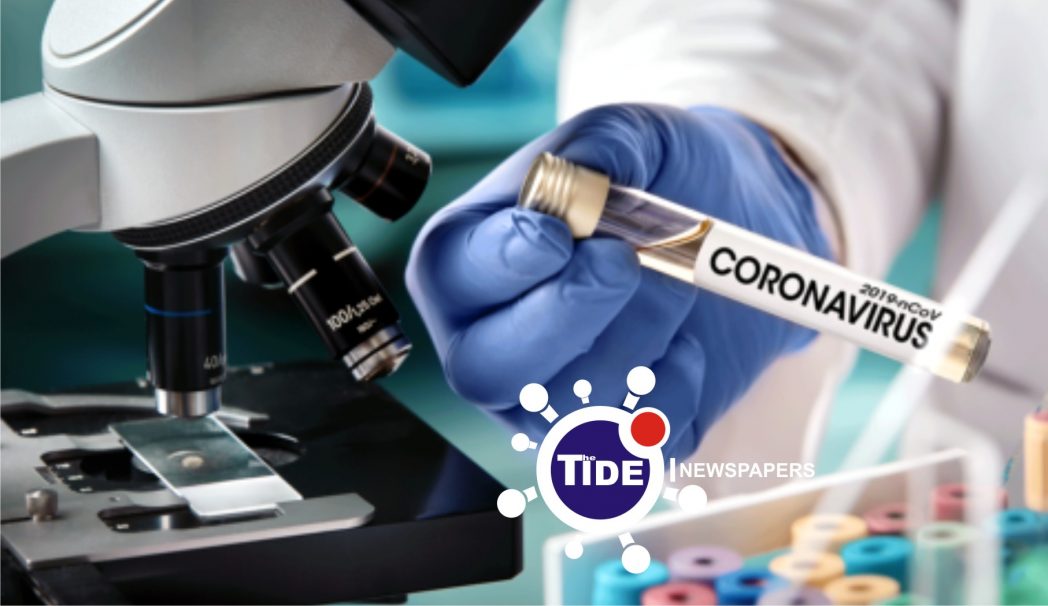 As the fight to prevent the rampaging Coronavirus from infecting Rivers people continues, part of the measures adopted by the United Nations Children's Fund (UNICEF) in reaching out to communities has so far not experienced any notable challenges.
The Lead Coordinator for the State Rapid Response Team for COVID-19, Mr Modekai Ifemide Olowole, who made this known after a recent routine assessment of performance of the Rapid Response Team on sensitization in Obio/Akpor and Port Harcourt LGAs stated that the compliance level has been encouraging.
Olowole, who credited the success recoded so far to the existing mechanism in place, explained that the sensitisation team of the Rapid Response Team (RRT) works with Institutions on ground , adding that: 'We have come together to offer our support.
"What we did was to sensitise the Civil Society Organisations (CSOs) to know how they can engage the communities in whatever they are doing.
"If while doing that they need some support from us, we have a Rapid Response Team (RRT) that are working on ground. They have mobility, they have everything," he said.
According to him, each time any of the Civil Society Organisations has palliatives for instance, to give to members of any community, they use the opportunity to make presentations on COVID-19 preventive measures.
The RRT, sponsored by UNICEF in collaboration with the Rivers State Ministry of Health, and the Rivers State Rural Water Supply and Sanitation Agency (RUWASSA), he said, decided to adopt the method, knowing that many people in the communities are more bothered by how to overcome hunger than COVID-19.
"If you look at it economically, everybody is hungry. If you go to a community and tell them you want to sensitise them on how to wish hands, they will tell you they are hungry," he said.
This, he explained further, is part of what Risk Communication entails, and is the platform through which UNICEF aims to support the state.
"UNICEF's aim is to support the state wherever they are working to pilot a model that is of international best practices and present to the state. That is what we're doing now," he said.
By: Sogbeba Dokubo

POEM: Goodnight, Our Hero
Published: June 2008
To be brave is to cry
But still to fight on,
And that's what you did,
Our hero, our son.
The battle was hard.
We thought we had won,
But still you fought on,
Our hero, our son.
The happiness you brought
To the lives you have touched
Will live on forever
As you are loved so much.
When we close our eyes
we can see you.
When we whisper your name
we can hear you,
And when we reach with our
hearts we can touch you.
Goodnight our hero, our
son, our Dan.
You are just a child
But you have died a man.