Behold! Veteran Producers Behind Nollywood Global Recognition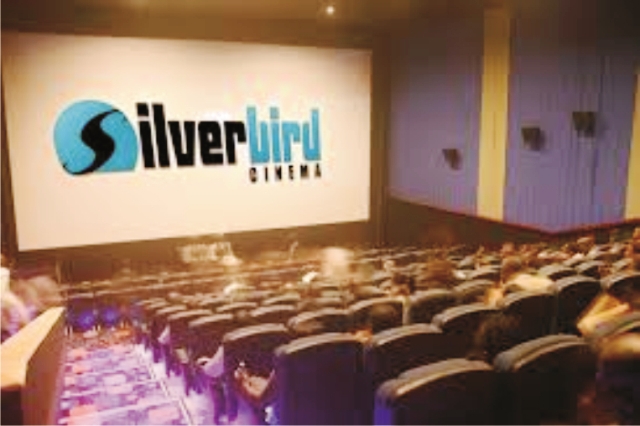 The history of cinema in Nigeria dates back to as early as the history of film itself, notably in the late 19th century, with the use of peephole viewing of motion picture devices.
These were soon replaced in the early 20th century with improved motion picture exhibition devices. The first set of films shown in Nigerian theatres were Western films, with the first film screened at Glover Memorial Hall in Lagos from 12 to 22 August, 1903. In that year, Herbert Macaulay had invited to Nigeria, the Balboa and company, Spain to organise an exhibition tour of silent films in Nigeria.
But today, the story has changed with new technological advancement and well improved sophisticated hi-tech cameras with lenses that capture pictures from all ranges. Many don't know the movies Nigerians watch everyday for their relaxation are made possible by people's hard work, time and energy.  Though some might say 'are they not also smiling to the bank? Yes they are, but huge funds and energy are also responsible for the award winning movies that come on screen everyday.
The Nigeria movies industry has grown to the extent that strong collaborations have been made between Nollywood and Hollywood. Renowned Nigerian actors have featured in some Hollywood flicks while our movie producers have brought  in personalities from Hollywood to feature in Nollywood. The second largest producing  film industry in the world is no joke and that is why these men and women who have been working tirelessly day and night must be appreciated.
Some are new to the production scene while others  have always been there. Some of the top producers in Nollywood churning out record breaking movies include:
Uzee.
The professional Nollywood/Kannywood actor and producer, Usman A. Adeyemi, popularly known as 'Uzee' came to fame staring in movies, some of which he produced. The young CEO of Uzee Concept, who began his movie career in the year 2003, started as a make-up artist where he won an award at the (African Movie Academy Awards) AMAA in 2008, Best Makeup Artist for the movie, London Boy and soon  gained experience and contact that launched him into stardom. Usman Uzee, who was born in Kaduna, is a unique figure in the industry at the moment based on his penchant for movies that bring Kannywood and Nollywood together. Some of the movies which he has  produced are Mai Farin Jini, Maja, Oga Abuja, Hassand da Hussaina, Har da Migina, Duduwa, Under, Power of Tomorrow, Red, Dark Closet which feature Jibola Dabo, Eucharia Anunobi and others Uzee disclosed that he has just finished another blockbuster from his staple # Thorny. The young Knannywood producer moved to South Africa where he studied special effects. Over the years, the actor cum producer has produced over 20 movies both in Nollywood and kannywood which earned him multiple awards both locally and internationally.
Ali Nuhu
Though the Kannywood actor who is also the first popular face to star in some controversial roles in Nollywood is renowned for his master interpretation of scripts. The actor turned producer has produced more than 15 Kannywood movies which  include, Nidake mun dache, Daga ni saike, Dijangala, Gamunan dai and others. The actor cum producer has also won the prestigious leadership entertainer of the year award for his prowess in the industry. He has starred in lots of Nollywood flicks which made him somewhat controversial in the well-known conservative kannywood movie industry where he's a big player.
Kunle Afolayan
He's the son of the famous theatre, film director and producer, Ade Love. He wasn't as passionate with his banking job as he was with acting, which was why he was doing some casual acting while working in the bank, before deciding to move into full-time filmmaking and taking a course at the New York Film Academy. Though, he didn't champion Nollywood, he opened a new chapter in the industry with his movie.'The Figure' He was also responsible for 'Araromire' which was in the Yoruba and English Languages and 'Phone Swap' which featured  Wale Ojo, Joke Silva, Nse Ikpe Etim and the Legendary Chika Okpala.
The Figurine won five major awards in the African Film Academy and experienced tremendous success in the Nigerian movie theatres. Kunle Afolayan appeared at the subversive Film Festival in 2011 where he represented the Nigerian film industry, with his colleague, Zeb Ejiro. In May, 2013, Phone Swap premiered in France at the first edition of Nollywood, Week Paris and won the public choice Award. Afolayar's father, Adeyemi Josiah Afolayan (Ade-Love) was a renowned Nigerian artist of the second half of the 20th century. He worked in travelling theatre and  turned to the film making industry. When it comes to movie production and directing, and  when it also comes to the richest movie maker in Nigeria, there is no doubt, saying, Afolayan is the man!
Uche Jombo
This Nigerian actress, script writer and producer, who is a graduate of Mathematics and Statistics from the University of Calabar, and Computer Programming from the Federal University of Technology, Minna, Since venturing into the Nigerian movie industry in 1999, starring in the movie 'Visa to hell', she hasn't looked back, featuring in over 60 movies to her credit. As a script writer, she has written and co-written several movies,  which include:
The celebrity, Games Men Play, Girls in the  Hood and A Time to Love. Jumbo went on to produce films such as Nollywood Hustlers, Holding Hope and her latest work, Damage which deals with the issue of domestic violence.
She is a woman of substance and someone to emulate in the movie industry. She is worth the word that says', what a man can do, a woman can do better. She later ventured into the movie production phase with her business named Uche Jumbo Studio in 2012. Uche Jumbo's studio has since produced close to five movies and they include: Damage, Misplaced and many others.
Amaka Igwe
Though Uzoamaka Andrey 'Amaka' Igwe is no more today, she would be remembered for the great impact she has had on Nollywood before she passed away. As a child, she acted as Minister of Youth, Sports and Culture.
Igwe was an accomplished writer, producer, director, entrepreneur and teacher. A visionary and pioneer of modern Nigerian TV drama and film, she hit national limelight as the writer and producer of award-winning TVsoap, 'Checkmate' and its offshoot, 'Fuji House of Commotion. Her Nollywood projects include Rattlesnake and Violated –two critically acclaimed movies that set apart Amaka Igwe studios in the much-criticised Nollywood industry. She is the founder of BOB TV Expo, founder and CEO of the Lagos mainland based Top Radio 90,9FM station, the quality content, production powerhouse, Amaka Igwe studios, and  Q Entertainment Networks' a DSTV channel she was working on before her death.
Tunde Kelani
Kelani holds a Diploma in the Art  and Technique of Filmmaking from the London International Film School, London.  After many years in the Nigerian Film Industry as a cenimatographer, he now manages Mainframe Film and Television Productions, an outfit formed to document Nigeria's rich culture.
Tunde Kelani has worked on most feature films produced in the country in his capacity as a cinematographer. Some of his 16mm feature films include: Anikira, Ogun Ajaye, Iya Ni Wira, Taxi Driver, Iwa and Fopomoyo. In the area of video productions, he has to his credit award-winning feature videos:  T. Oluwa Nile, Ayo ni Mo fe, Koseegbe and Oleku. An advocate of 'Alternative Technology' in motion picture production in Africa, Tunde Kelani has successfully produced and directed two digital features, Saworoide and Thunderbolt. He also completed work on one of his latest digital films 'Agogo-eewo' shot on widescreen digitally on Dvam. In addition to the M-net short feature films, Twins of the Rainforest', 'A place called Home' and 'Barber's Wisdom (35mm), he also photographed, produced and directed a shortfeature in 16mm 'The White Handkerchief' in the same series. He has since added the Campus Queen Abeni and The Narrow Path, the first set of works to probe further the possibilities of advanced digital filmmaking. He recently added a new film, Arugba which has just concluded free, open air community  screenings in 57 local governments and development council areas of Lagos State in Nigeria Tunde Kelani uses the Mobile Cinema project, designed to take information and entertainment to the grassroots.
Zeb Ejiro
He is called the Shiekh, though, not of any oil-rich country in the Gulf. He is, rather, Shiekh of the Nigerian movie industry known as Nollywood. His contributions to the moive industry stands him out as a grand master of the make-believe industry. Most of the brightest stars the sector can boast of today were midwifed by him. Just as he produced most of the films that raised the industry to international recognition, Ejiro, in his more than 25 years in the entertainment industry has been instrumental to major productions such as Nneka the Pretty Serpent, Ripples, Sakobi, Fata Inheritance, Candle Light and Several others. The Delta State-born movie producer and  director is engrossed in a privately-owned movie academy which he set up in his state – an institution that he said would impart rich knowledge to those who want to take up acting or television business as a career.
Kingsley Ogoro
The veteran entertainment mogul ventured into the movie world many years ago as an actor, producer and director with the establishment of his highly respected outfit, Klink studios in 1992. Kingsley, who produced and directed top grossing movies like Osuofia in London, the Widow and many others, was previously married to popular 90s musician, Esse Agesse. The respected filmmaker also ventured into music production years ago which participated in the grooming of several upcoming singers under his Kingsley Ogoro Records. He announced years ago that  he was building a film academy (kingsley Ogoro film Academy) in Surulere. The project, which was in conjunction with the French Embassy was reported to be with a billion naira.
Ikechukwu Onyeka
Ikeckukwu Onyeka, a prolific and consistent Nollywood film maker hails from Umuoji in Idemili North Local Government Area of Anambra State, Nigeria. Undoubtedly, Mr Onyeka, regarded as one of Nollywood's most proficient movie directors, in a very uncanny manner rarely seen in an industry like Nollywood, rose through the ranks in the course of acquiring on-field training. He started out as a property manager, then a production manager, and then a producer. During this time of quiet understudy, he worked under almost all the big names in directing and before long, he acquired enough experience to work under these big names as an assistant director. To his credit as a revered and respected producer/director are such blockbuster flicks like the unforeseen, Eagle's Bride, Slave to lust, Warrior's Heart, The captain, corporate Maid, Intimidation and many more. Mr Onyeka also co-directed reloaded and A private storm.
Mr and mrs, an award winning chart buster flick, was also released on DVD nationwide. Mr Onyeka, a ffew years ago pulled off a landmark achievement when he became the first and only Nollywood director to pursue a degree program at the prestigious Colorado film school, USA. On completion of the program, Mr Onyeka, is in serious discussion with the leadership of the Colorado film school to set up an academy for film studies in Nigeria in the near future. The movie, Brother's keeper that he shot on his return from the Colorado film school, is having a fantastic  run at the cinemas as one of the longest running movies in a Nigerian cinema. He is also the CEO of Lykon pictures Ltd, a Lagos based motion picture production company which produced record-breaking movies like Intimidation and Just in case.
Emem Isong
Emem Isong is a Nigerian home video industry screenplay writer and producer. Beginning her career in 1994, she has excelled in writing and producing movies, With  provoking and well thought out plots. She has earned her place in Nollywood as one of the best screenplay writers. Since 1994, Emem has written and produced more than 17 movies, some of which have won awards both nationally and internationally. She has also written about 10 for other producers, and she is renowned for writing and producing  highly thrilling suspense movies. Emem combines the rich cultural roots of the Ibibio people and her degree in Theatre arts to churn outsome of the best scripts that have come out of Nollywood. Breaking point, She Devil, A minute to Midnight, Master stroke, play Boy, Rumours, shattered Illusion, promise Me Forevers and emotional crack.. not forgetting private sin," hit and Run… that made people sit up and notice what she could do. Some of her movies includes promise Me Forever, Girls in the Hood, private sin, Behind closed Doors Do cry, Blind Obsession, silence of the gods, Mfana Ibagha, Ekaete, for real, Endless Lies and finally critical Deusion, which Emem describes as the very best she has ever written Be sure to watch these thrilling movies that highlight love.
Lancelot Oduwa Imasuen
Lancelot Oduwa Imasuen's success in the movie industry did not come by accident. And he would gladly tell you that he believes strongly in the maxim, experience is the best teacher. And his experience, acquired over several years of sustained practice in the performing arts, has served him very well. He directed his first movie in 1995,  titled Twisted Fate.  And several others followed: Chaise, Apple, ordained, Bond, Anointed Aziba, Burden and Issakaba, which according to him, was the highest selling of them all. He also directed the Harbinger-nominee Best Best Director, Reel Award 2000. He produced and directed recently.
Also, Lancelot, a founding member of the Directors guld of Nigeria (D.G.N) has directed. Behind closed doors, games women play, games men play, Iraumatised, men do cry, Emotional crack, Master stroke, official romance, Issakaba, Django, Family Battle, the mistress, Ekaete, the pope must hear this, private sin and more.
Tchidi Chikere
The producer has over 50 films to his credit. Tchidi, who hails from Mbaise, Imo State, is also a musician, He has had duets with marvelous Benji, OJB Jezreeland Pat Attah. He started writing film scripts when he was still in school. While in scholl, he belonged to a musical group of three-Chikere, is an actor, director, producer, script writer and singer. He was married to Sophia Tchidi Chikere who is also an actress and the union has produced three boys together.
Desmond Elliot
Popular Nollywood actor cum director, desmond Elliot is a well-known houseshold  name in the Nigerian entertainment industry who has also gone into politics, Desmond Eliot has Co0produced about six or more films including, guilty pleasures, Holding Hope, Reloaded and some others.
Omoni Oboli
She was nominated for the Best Actress in a leading role award at the 2011 Africa Movie  Academy Awards. In 2014, Omoni won Big screen Actress of the year Award, at the  2014 Eloy Awards, for her movie, Being Mrs Eliot After a long break from the Nigerian movie scene, Omoni made a come back, featuring in Kunle Afolayan's award winning movie, the Figurine, which starred top cast like Desmond Elliot, Yemi Blaq and Meray Johnson in 2009. Wives on strike with Chioma Akpotha, Uche Joambo, Kalu Ikeagwu
Rita Dominic
Dominic started performing when she was a child, appearing in school plays and children's televion shows in Imo State. In 1998, she starred in her first movie, A time to kill, she won the city people awards in 2004 as the most outstanding actress. She has starred in over 100 Nollywood productions. She has made herself a priceless diamond among other actresses in Nigeria, in the sense that she always pulls herself out to be noticed in any of the movie she stars in, she has grown over the years, from an actress to an award winning and recognized producer.
The meeting presented Rita in a character as never before. Rita played the character, Clara Ikemba, a powerful secretary to a minister. None of her movies better exemplifies her talents and strengths as an actress better than 'the meeting' the movie hasn't failed to bring in awards and nominations. The meeting won the 'people choice' award at the just concluded Nollywood week in Paris, France. It also got Rita the 'Best lead Actress' award in the 2013 Nigeria entertainment awards amongst other awards . Source: leadership @ all Africa. Com.
I'm Eager To Find Love Again -Tiwa Savage
Nigerian singer, Tiwa Savage, has declared her desire to find love and experience once again. The Koroba Crooner shared her deepest wish with her fans and followers via her instagram page. The number one African bad girl is highly optimistic that her prince charming will seek her out soonest as she is ready to be found and pampered with love.
Tiwa shared a picture of herself as she looked gorgeously dressed in a beautifully tailored pink dress for Toyin Lawani's wedding reception. She captioned it 'somebody's son will find me one day.
Savage was married to Tunji Balogun popularly know as Tee Billz Balogun on November 23, 2013 the couple held their traditional marriage at the Ark in Lekki, while their white wedding was held on April 26,2014 at the Armani Hotel, Dubai.
In 2015, Tiwa gave birth to her first child with Tee Billz. However, in 2016 the singer announced the crash of her marriage as she accused her husband of financial recklessness, drug addiction and abandonment.
Burna Boy Drinks From Grammy Award Plaque
It is no news that Burna Boy was nominated by the organisers of the grammy awards event and won the award with his popular album Twice As Tall. The award remains a highlight for all the nominations, awards won and every other achievement so far in his musical career.
The self acclaimed African Giant was out clubbing with friends over the weekend and made sure to take along his grammy award plague. In the viral video which surfaced on the internet, the kilometer singer was seen in the club in the company of friends as they celebrated his taking receipt of his grammy win.
In the course of their celebration Odogwu held out the gold plague as champaign was poured into it after which he drank the entire content. The video has gone viral and got social media users talking and expressing diverse opinions, while a popular boy has criticised the Afro fusion singer for taking his plague to a club, noting he and his plague have begun a nation wide tour and may visit all the 774 local government areas in Nigeria.
Social media users have become defence ministers for Burna Boy and they have slammed the blog while hailing the artite, noting the grammy win was well deserved and he can celebrate and do whatever makes him happy with his plague.
Dansonko said: "Celebrate your wins, you worked for it, you deserve it and no one can tell you otherwise.
Alibaba, Banky W, Others Attend Wizkid's Debut Album's 10th Anniversary
On June 12, 2021, Grammy Award winning music star, Wizkid celebrated the 10th anniversary of his debut album, 'Super Star'. In a documentary shared on Wizkid's insa stories, industry giants like Bankyw, Alibaba, Femi Kuti, Basket Mouth and others took turns to speak on the 30-year-old singers evolution since his successful debut.
To celebrate the 10th anniversary of the release of the album under BankyW's Eme, Wizkid released a docu-series titled. "A super star' made in Lagos on his you tube page and shared across his social media handles.
Speaking in the docu-series, wizkid reflects on his childhood, recalling his early days in Surelere and being the last child of his parents. Wizkid took time to share his experience in BankyW's Enyire Maths Entertainment (EME) which signed him and released the album.
"Getting signed to Bankyw was one of the amazing things that happened to me, it was just an amazing moment for me, it changed my life," Wizkid said.