Le Guen Rejects Nigeria's Job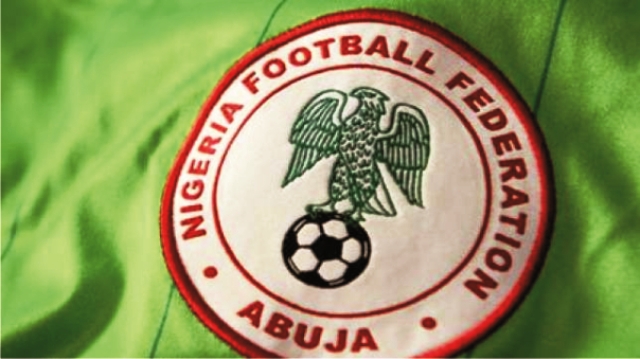 Barely 24 hours after the Nigeria Football Federation, NFF announced Frenchman, Paul Le Guen as the country's new technical adviser, the former Cameroon Coach, according to reports rejected the job claiming that NFF did not meet his contractual terms.
Tidesports had earlier gathered that despite Monday's announcement of Le Guen by NFF, both parties were still in dispute over several terms of his contract.
"It was not a done deal as at the time of announcement, there were several major grey areas that had not been agreed between the Coach and NFF, and the appointment was based on the Coach agreeing the contract offered by the NFF", one top official told Tidesports source.
Meanwhile, NFF President has expressed optimism that the Super Eagles will qualify for the 2018 Fifa World Cup.
Pinnick disclosed this after meeting the NFF technical committee on the choice of Paul Le Guen as new Eagles' technical adviser.
"By God's grace we are going to qualify. We have worked round the clock and have done everything possible. We have discussed with the players. There are a lot of things we have done. There is a level you can go in terms of providing everything," said Pinnick.
"All what they need is mental character, we have to psyche them up. You have to give them the sense of patriotism.
"If you see what Ronaldo did, he was injured and he was crying when he was being taken out of the field. That is the kind of mentality we want our players to put up when they are playing for the team.
"Like I said, the 20 teams that qualified are all capable. I would rather play Algeria than to play Gabon.
"Gabon has never been to the World Cup and they would want to go to the World Cup. I can assure you."
Nigeria must get past Algeria, Cameroon and Zambia to reach their sixth World Cup finals billed for Russia.
Oshoala, Ellis On FIFA Technical Advisory Group
Nigerian star Asisat Oshoala and South Africa women national team coach Desiree Ellis have been named on the FIFA technical advisory group.
The forum was created by the world football governing body, hoping to address the progression of the women's game and the African duo has joined the likes of Kelly Smith, Mark Parsons and Jorge Vilda.
Oshoala plays as a striker for both Spanish champions Barcelona Femeni and captains Nigeria's Super Falcons, while Ellis captained South Africa's Banyana Banyana and he is now the head coach.
The Fifa explained that the technical advisory group will be headed by two-time Women's World Cup-winning coach Jill Ellis in the following statement.
"Competitive balance, increased opportunities for underserved nations, a Fifa Women's Club World Cup, increased visibility and participation, Fifa international windows, prize money and the possibility of staging a biennial Fifa Women's World Cup are some of the topics included in the discussions held by the Fifa Technical Advisory Group (TAG) led by Jill Ellis," a statement from Tidesports source.
"As part of a wider comprehensive consultation process, Fifa is also meeting with other women's football stakeholders including the member associations, confederations, clubs, leagues and teams.
"The TAG, which comprises players, coaches, referees, administrators, sports scientists and executives, features representation from each of the six continental confederations, held its second meeting on Friday, 15 October."
Oshoala is a four-time CAF African Women's Footballer of the Year winner, and was named BBC Women's Footballer of the Year in 2015 and she is regarded by some as one of the greatest African Female footballers of her era and of all time.
While Ellis was awarded CAF Women's Coach of the Year in 2018 after her team finished second place in the African Women Cup of Nations and qualifying for the Women's World Cup for the first time.
NYG: Team Rivers In Record Medal Haul …Delta, Champions Again
As the curtain fell on the 6th National Youth Games (NYG) 2021 inside the University of Ilorin Complex, yesterday, Team Rivers emerged overall fifth with a record haul of medals.
Despite targeting a podium finish, the team recorded a total of 33 medals, 11 gold, eight silver and14 bronze medals to record her best performance and medal haul since the inception of the Games in 2013.
The team after a slow start was on line for a podium finish until a combination of late gold rush, particularly, by Lagos and Bayelsa teams and illluck in some medal contests saw them lose ground on the penultimate day of the Games.
However, Team Rivers was in the mix for the medal rush in the final two days as Daniel Mba secured gold in golf's Ecletics event for boys with a total gross of 74 and Christie Obomanu won silver in match play for girls. She had won gold the previous day in stroke play with a score of 82 gross.
Basketball also delivered gold as the Fubara Onyenabo tutored boys showed class, dominating their Ebonyi counterparts 21 -12 in the semi final before edging out Bauchi 16-15 in the gold medal match. It was one of the most keenly contested basketball event in the history of the Games.
Tennis provided gold in the mixed event, Shot put, boys, a silver, 4 by 100 m, a bronze and Amarachukwu Ezeakor got silver in Chess.
Added to the basketball gold on the final day were a gold medal in Kung Fu, where Cynthia Phillips subdued her opponent from Nasarawa via Technical Knock Out (TKO).
During the closing ceremony, Rivers further secured silver and bronze in 4 by 400 mixed relay and 200m, boys.
For Team Delta, it was medal blitz from Day 1 to the last day, clinching the first position with a whopping haul of 114 medals, 60 gold, 26 silver and 28 bronze medals.
They were in a blitzing form on the final day, especially, the closing ceremony events, claiming all the four gold medals available in 200m girls, 200m boys, 4 by 100 m mixed relay and 4 by 400 m mixed relay.
Speaking just before the closing ceremony, the leader of Team Rivers delegation and Permanent Secretary of Rivers State Ministry of Sports, Sir Honour Sirawoo described the state's performance as a tremendous achievement, finishing top five and recording the number of medals they did for the first time.
"The beauty of it all is that there's improvement on performance, judging from previous performances in 2018 and 2019. In sports, what you desire is development and improvement. We have learnt our lessons from this experience and I assure that from next time, based on what we have discovered now, which we're going to work on, we are definitely going to do better".
Top 10 on the medal table are Delta with 114 medals, Lagos with 72 medals, Bayelsa with 46 medals, Ogun with 45 medals Edo with 40 medals, FCT with 36 medals, Rivers had 33 medals, the Host state; Kwara grabbed 32 medals, Oyo with 31 medals and Ondo state with 30 medals among every other performing states.
By: Gabriel Nwanetanya
'I Worked Hard For My Gold Medal'
Team Delta's Taiye Ayenuro has become the most sought after athlete at the ongoing National Youth Games in Ilorin after she picked the 100m gold medal in the girl's athletics event yesterday.
Ayenuro, who is one of the athletes being tipped for future glory, lived up to the expectations of athletics lovers yesterday morning when she clinched the gold with a time of 12.18 seconds to beat Stella Oyebode of Kwara State. Oyebode returned a time of 12.35 seconds, while Laofeekat Adenikemi Sulaimon of Oyo State placed third in 12.57 seconds.
Ayenuro told The Guardian that hard work and determination gave her the medal. She hinted that her target is to win three more medals today in 200m, 4x100m and the medley relay.
In the boys' event, Awonusi Wilfred Olafapo won the gold medal for Bayelsa State after clocking 11.23 seconds to beat Oyovwiyoma Joachim of Delta, who also clocked 11.23 seconds in a photo finish. Habib Mohammed of Kaduna finished third in 11.26 seconds.
Team Delta also claimed gold in the male and female shot put events, just as Onyia Jeffrey Miracle won the long jump gold for Team Delta after leaping to 6.67 metres. He beat Akwugbu Miracle of Akwa Ibom, who leapt to 6.39 meters, while Longlife Blessed of Edo State leapt 6.35 meters to place third.'I Worked Hard For My Gold Medal'