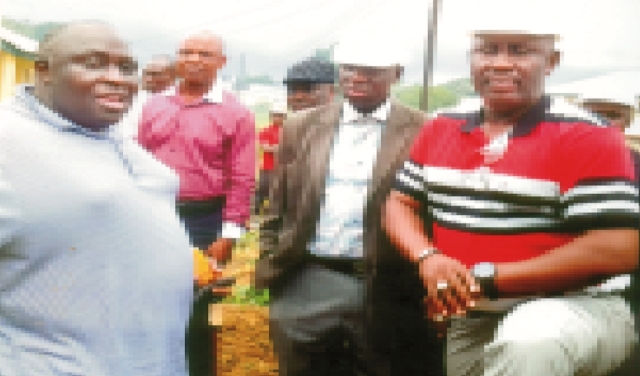 As part of efforts to en
sure peaceful rescheduled rerun elections in Rivers State, the Body of Christ in the state has pledged readiness to assist the Department of State Services (DSS) with credible information that would enable it curb violence in the state.
General Overseer of the Royal House of Grace Church, Apostle Zilly Aggrey, said in addition to embarking on a two-day fast and prayers before the rerun, churches all over the state, especially from the affected local government areas will be required to nominate two youth each for a short training on intelligence gathering.
Aggrey, who was speaking at a special lunch in honour of the Rivers State Council of the Nigeria Union of Journalists (NUJ) at the church headquarters in Port Harcourt, said that God will not be happy with persons that would cause trouble during the rerun.
He urged the union to canvass support for a peaceful rerun in Rivers State, noting that members of the Fourth Estate of the Realm have a covenant with God and the people that should not be broken.
Aggrey who is also the chairman of the Pentecostal Fellowship of Nigeria (PFN),  Rivers State chapter, commended the media for what they have done for the political good of Nigeria.
The erudite preacher said God would continue to use the media for good, and that this generation of journalists would not bring down the quality of practice.
He said that because the church and government would depend on the media to reach more people and to cause a positive change in the way people think, government and other employers of journalists should treat them well.
On recent socio-economic issues in the country, the man of God said that Nigerians should continue to cooperate with President Muhammadu Buhari to bring about the needed change, even as he restated the call for the President to lead as a father and be fair to all.
Aggrey was, however, unhappy that in some ways, Christians were limited, while some others were allowed to roam large, adding that the religious activities of all groups in the country should be respected and treated fairly.
Dangogo Clinton