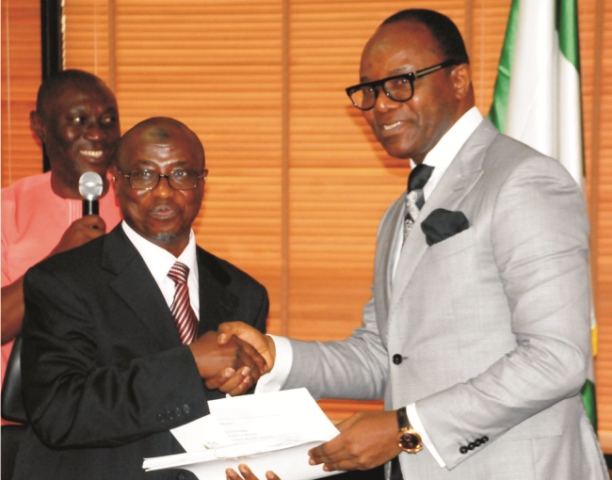 The people of Etche in
Etche Local Government Area of Rivers State have lamented the two month power blackout as the Port Harcourt Electricity Distribution Company of (PHED) powerline remain cut.
Some persons interviewed in the area linked the blackout to the ongoing Igwuruta-Chokocho road project by the state government.
Chima Jona, a resident of Egwi Etche told The Tide on Saturday that the powerline was cut off because of the project.
"We are indeed grateful to the Rivers State Government under the leadership of Governor Nyesom Wike for reconstructing the road which was abandoned by the previous administration.
"However, we had expected the Port Harcourt Electricity Distribution Company (PHED) to continue supplying electricity to the people of Etche through Igwuruta-Umuechem route".
He lamented the inability of PHED to give service to the area and noted that absence of power supply is impacting negatively on the socio-economic life of the area.
But Mr Otamiri Chijioke, also from the area said PHED cut off the entire Etche line because the firm claimed that customers were owing the company and unless they clear their bills, the firm would not restore supply in the area.
Chijioke however, debunked the alleged claim by PHED as according to him the customers in the area have been active in payment of electric bills.
My fear is that those who collect money from the electricity committees in Etche communities may not be remitting the huge sums hence it was not reflecting in the company's system.
"I challenge PHED to properly investigate my claim that Etche people pay their bills to PHED and confirm how transparent those who collect these monies remit such collections to the company", he said.
However, attempt to confirm the actual reason responsible for the over two-month outage in Etche, from the Manager Corporate Communications of PHED, Mr Iboma Jonah, could not yield fruit as several calls on his line could not go through, so also he could not respond to text messages on the issue.
Chris Oluoh