Banky W Set To Reconcile Tee Billz, Tiwa Savage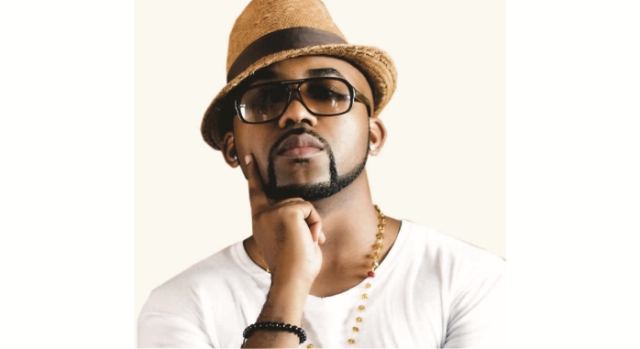 If the news making rounds in
the social media is anything to go by, estranged couple, Tiwa Savage and hubby Tee Billz, will soon be back in each other's arm. R & B singer Banky W is out to help the couple reconcile after their messy social media fight that revealed the messy fight in the marriage and eventually made the couple go their separate ways.
Bank W also known as 'Mr. Capable' is helping the estranged couple sort out their marital issues and get back together. The singer who was Tee Billz's best man during their wedding revealed this in an interview recently. He was quoted: "I haven't commented on the Tiwa and Teebillz situation because I think that some things are better worked out behind closed doors. One of my problems with the world is that we comment too much. I am a strong believer in not letting the world see or discuss your dirty laundry."
"I believe in keeping it within the family or behind closed doors and trying to do the best job that you can. I am not going to change my stance on Tiwa and Tee Billz. I will say that I love both of them dearly and as a friend all I am trying to do is to be there for them, trying to help them work through the issues that they have. I wish them all the best," he added.
The singer is one individual that values relationship a lot; he recently celebrated 21 years of friendship between him and Tunde Demuren. Meanwhile, after being single for so long and having witnessed the wedding of most of them, Banky W is considering settling down to start a family soon. His fans have also either been pushing themselves to him or suggesting eligible female celebrities to him.
Meanwhile, Banky W was at Tunde Demuren and Toolz's wedding where he played the key role of best man to his friend of over 20 years. Also at the wedding was Banky's EME label artist Niyola and the two of them took selfie together. Niyola shared the photo on her Instagram on Saturday recently and it has generated talks since then. Many of her fans are saying Niyola  looks good together and thus should get married.
Niyola is ripe for marriage as she is 30 years old while Bank W is the odd man out among his friends. He is the only one yet to get married and he has promised to take time off music so as to settle down and raise a family. So far, both Banky W and Niyola have been alleged to be dating.
Wizkid, Damian Marley Talk Music, Spirituality, Heritage
Nigerian Afrobeats star, Wizkid and Jamaica's Damian Marley have been featured in an interview by US magazine, Rolling Stone, in which they discussed myriad of issues including spirituality, heritage and fatherhood. 
The chat, which was published on Monday, forms part of the publication's recurring series called Musicians on Musicians, which serves as an interface for artists to discuss their lives and works.
The conversation started out with both artists, whose 'Blessed' collaboration appears on Wizkid's 2020 album, Made in Lagos, recounting how they came to know each other and together recorded the track. Wizkid noted that he was heavily influenced by Damian Marley, and his fathe Bob Marley while growing up in Lagos.
On his part, Damian Marley said he first encountered Wizkid at a New York City hotel and that he was drawn to the 'Essence' singer's melodies.
"I was on tour," Marley said about how 'Blessed' came about. "Both of us had gigs out in London. One night after one of the concerts, we all went to the studio, got together, and Wiz played a bunch of beats for me. That was the one that grabbed my attention the most. We started writing the song in the studio, together, just feeling the vibe."
Wizkid said: "From the first time I heard [Marley's vocals] in the studio, I just went mad. I couldn't believe it. It was like magic right before my eyes. If I'm being very honest with you, that was one of the most amazing sessions I've ever been in, for real."
The conversation also sees the musicians divulge a shared admiration for each other's roots and their common heritage.
Recounting his first trip to Jamaica, Wizkid noted similarities between the Caribbean country and his native Nigeria.
"Yo, this is like us," he said.
"It's the same thing. When I went to Jamaica for the first time, it was everything that I thought it would be and more. It's an amazing place, the most beautiful place, amazing food, great people."
Marley said: "For me, we grew up hearing about Africa – Nigeria, Ethiopia all these places – it is almost like a dream. You're hearing about this far-off place until you end up going there, until you end up meeting people from there. Then it becomes more real. Rastafari is heavily embedded in African culture and is very proud of our African roots."
Other subjects discussed in the feature include lessons from fatherhood – Wizkid as a father of three and Marley of one. The artists also touched on the impact of COVID-19 on their lives, including inspiring new music and a renewed sense of gratitude for loved ones. 
Wizkid and Damian Marley's Musicians on Musicians appearance arrives on the heels of Wizkid's recent tour of the US in support of Made in Lagos. He is also enjoying renewed global acclaim for 'Essence', also off the same LP. Likely the biggest record from Nigeria this year, 'Essence' has in recent months enjoyed renewed global success, becoming the No 1 song in the US on Shazam and topping Billboard's R&B/Hip-Hop Airplay chart in late 2020. A remix of the track featuring Justin Bieber was released in August.
Previous Musicians on Musicians guests include US stars Alicia Keys and Kehlani, Lil Wayne and Lil Baby as well as Erykah Badu and Summer Walker.
Burna Boy Releases New Song, 20:10:20 …Mourns #EndSARS Victims
Burna Boy has been an active voice when it comes to governance, corruption, and police brutality in Nigeria and Africa as a whole.
He has further shown his activist spirit by releasing a song in support of the incident that happened on the 20th of October, 2020. On this day, some #EndSARS protesters were shot by some security agents during the protest against police brutality.
The security agents in army uniforms killed many youths who were peaceful protesters. Many people around the world have taken to social media to demand justice. The question that is asked by many is: Who gave the order to these men?
The proceeds from this song will allegedly go to providing relief, care three support to victims of police brutality. Also, it will be used in helping peaceful protesters who were victimised by the government for demanding for sanity from the police.
During the course of the protest, Burna boy announced that he had created a sub-fund under his charity called "The Reach" under the name projectprojectng on social media meant for the victims of SARS.
This is another step in ensuring victims of the #EndSARS protest are not forgotten.
Garlands For Joke Silva At 60
Garlands from home and abroad are still popping in for the legendary Nigerian world-class actress, Joke Silva Jacobs, who clocked 60 on Wednesday, September 29, 2021. The tributes were also sent in to mark her 40th year of incredible performance on stage and screen.
Indeed, it has been a rain of congratulatory messages for the stage and screen icon since she clocked 60. Messages have continued to pour in for the actress, life coach, mentor to many, arts and media entrepreneur and thespian of the highest order, whose passion for the performative art is glaringly boundless.
Fans, colleagues both young and old, friends, contemporaries and family members of the queen of performance art all took to their various social media handle to eulogise the quality and skillful performer who is totally committed to excellence and who has continued to win the hearts of viewers within and outside Nigeria with grace and charm.
Before the rain of congratulatory messages, the red hot screen and stage star, mother of two and adorable wife of the legendary stage and screen actor, Olu Jacobs, took to her social media handles to share some gorgeous images to mark her special day.
Writing on her Instagram handle, 'Mama J' or 'Auntie J' as younger colleagues call she said: "Numbers are very important to me, so this year, as I turn 60, I also mark forty years in the industry I love. #40at60.My biography of that title #40at60 is actually in the works. Psalm 100 (40+60)is on my lips today as I express my gratitude to God!''
She also wrote: "Ten years ago today on my 50th birthday, we had our renewal of vows in Freedom Park on Lagos Island; Pastor Tony Rapu remarried us. Sir J and I. Six pastors were also part of the team that officiated. In the congregation was my mum, Dr (Mrs) Abimbola Silva. She had taken a wine and white Ankara as aso ebi for the family. My aunties, Mrs Gbemi Rosiji, Aunty Olga Miller, Aunty Fracesca Emmanuel were all there. All of them in their 80s. All of them are now on the other side of eternity. My almost twin sister, Bisi was also there. She too is on the other side of eternity. With my Dad and my late daughter. I believe that's what happens, the older we get… the more milestones we hit. Memories of those we have loved and lost. However, being on this side of eternity is so good too. Challenging …definitely especially the last 5years. Wawoo. A massive thank you to my sons, Soji @mrjacobs_jnr and Gbenga @oj_poetry, , my daughter, Blessing @_blessing_douglas and granddaughter Dayo @atarahbaby for making these years bearable. Also my staff; Paulina, Micheal, John. Without this team, these last 5years would have been impossible. Now the big 60 is here and I thank God for His oh so massive mercies. Yes that's it. Gratitude for health, for love of family and friends. Thank you Lord."
An intense and busy actress who, many producers say always try to put a stamp of quality on her performance, Joke is clearly a magnetic star who though has not allowed success and fame get into her head and who has become more of a reference point or something of a parameter for assessing other actresses.
A recipient of several industry and society awards including EMOTAN, an award by African Independent Television (AIT), Joke is an actress with a passion for humanitarian activities. The international actress of repute belongs to a number of associations and boards that are concerned about gender based issues and the well-being of the girl child and African children in general.
A recipient of the national honours award of Member of the Order of the Federal Republic (MFR), the veteran actress trained at the Webber Douglas Academy of Dramatic Art in London. She began her career in film in the early 1990s. In 1998, she had a major role, starring opposite Colin Firth and Nia Long in the British-Canadian film The Secret Laughter of Women. In 2006, she won "Best Actress in a Leading Role" at the 2nd Africa Movie Academy Awards for her performance in Women's Cot, and "Best Actress in a Supporting Role" at the 4th Africa Movie Academy Awards in 2008 for her performance as a grandmother in White Waters.