SSSCE: Coordinator Blames Govt, Teachers For Students' Failure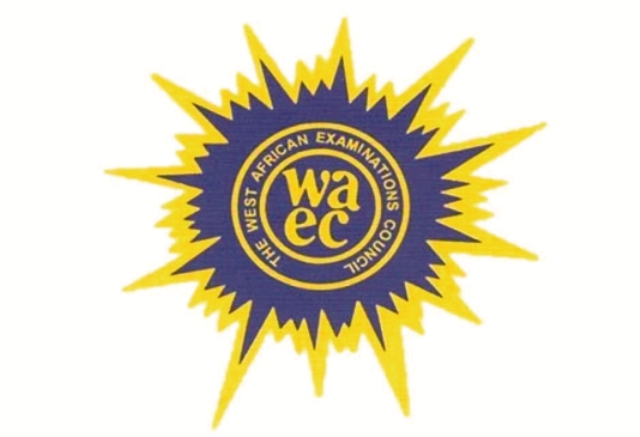 The Zonal Coordina
tor of the West African Examination Council (WAEC) in Rivers State, Mr Ubak Humphrey, has blamed governments and teachers for the failure of candidates in the two compulsory subjects (Mathematics and English) in Nigeria.
Mr Humphrey, who stated this in an exclusive interview with The Tide in Port Harcourt, hinted that although the candidates and parents also contributed to the failure, the bulk of the blame should go to government and the teachers.
On the part of government, he said, non-sustainability of policies on education has contributed immensely to the poor educational system in the country.
"Today, this government will come, introduce one programme, tomorrow another government will come and introduce another programme", he said.
Beyond this, the zonal WAEC boss said both government and school proprietors seem to be comfortable employing unqualified teachers.
"Most of the teachers are not qualified. You now have somebody who doesn't have basic training in teaching or training other people. If you do not have a good foundation, what are you going to teach?
"Once a building is built on faulty foundation, there will be crisis", he said.
According to him, candidates on their part, currently dedicate lesser time to study, preparatory to writing examinations.
"Most of our students don't read anymore. Some always look out for people to write for them, hence the increase in examination malpractices".
As a contributory factor Humphrey stated further, parents/guardians currently indulge in providing what they regard as one form of help or the other for their children/wards towards ensuring that they pass their exams.
Some parents, he said, "are ready to pay money at all cost to ensure that their children pass their exams. Some of them even hire mercenaries to write for their children.
UNIOSUN Appoints VC After Controversy
The Governing Council of Osun State University (UNIOSUN) has announced Prof. Odunayo Clement Adebooye as the fourth substantive Vice Chancellor of the University.
Adebooye's appointment comes about two months after his predecessor, Prof. Labode Popoola completed his tenure (November 4, 2021) as a result of controversy that dogged the selection process.
A statement by the university's Public Relations Officer, Ademola Adesoji, quoted the Governing Council Chairman, Mallam Yusuf Ali (SAN) as saying that the selection process that produced the Professor of Plant Physiology was rigorous.
"The Council was able to exert rigorous efforts and sacrifice in the appointment procedures, which culminated in the appointment of Prof. Odunayo Clement Adebooye. We believe that he possesses the attributes to move the University forward and write a fresh chapter in the journey to achieve the dreams of the founding fathers of the University", he said.
Born on December 18, 1966, Adebooye has spent over two decades at UNIOSUN as a member of the Governing Council, Deputy Vice Chancellor, Provost/Dean, Director, and Head of Department among others.
He has been a Visiting Professor to many universities in Nigeria, and abroad (Germany, Canada) and provides services for the United Nations.
RSUBEB Tasks Staff On Reorientation
As part of efforts to achieve maximum input and output at workplace for 2022 service year, the management of the Rivers State Universal Education Board (RSUBEB) has held a rededication service for staff to re-orientate them on the expected service delivery goals this year.
The rededication service with the theme: 'You Are the Light of the World' was attended by the commissioners, directors, heads of department, teaching and non-teaching staff at the board's headquarters in Port Harcourt, over the weekend.
Delivering his brief exhortation, the President, Rivers Baptist Conference, Rev EbifaWoko, who spoke on the theme of the event, described staff of the board as light bearers, saying that they were expected to provide radiance to those who would require their services.
Woko, who took his Bible reading from the Gospel Book of Mathew 5:14-16, told RSUBEB staff that as light bearers, they were expected to establish good relationship in their various office responsibilities, and be a source light that extinguishes darkness.
"The light we are talking is knowledge that will turn around the board and bring efficient and effective service delivery.
"When you subject the light unto your comfort zones alone, you are shutting the door of service from others. You shortchange and compromise on standards of the organisation. Let your lights be on the lamp stand so as to be on the positive side, and promote good direction at the workplace", he stated.
Earlier in an interview with newsmen, the Executive Chairman of the State Universal Basic Education Board, VenFynefaceAkah said the essence of the rededication service was to re-orientate the staff on good moral conduct for service delivery, while appreciating God for His benevolence last year.
According to him, when things are done in God's ways and pattern, it would reflect on both the individual and organisation, adding that great success and achievement would be accomplished.
"People who come in contact with you should feel satisfied and not the other way round. God should be seen and reflect in our character as we serve in our respective duties", he stated.
Highlight of the event was special prayers offered for the leadership of the country, state security services as well as the RSUBEB.
By: Akujobi Amadi
Firm Charges Stakeholders On Teachers' Training
Telecommunication Company, 9mobile, has advised stakeholders in the education sector to invest in training of teachers in order to instill quality education in pupils and students.
Executive Director, Regulator and Corporate Affairs, 9mobile, Mr Abdulraham Ado, stated this at a one-day Train The Trainer Workshop for teachers within the Lagos State Education District III comprising Lagos Island and Eti-Osa Local Councils.
Represented by the Public Relations Lead, , 9mobile, Chineze Amanfo, stated that 9mobile was committed to prioritising the interest of the youths and would continue to invest in initiatives that impacted their development.
Ado said the workshop titled, 'Understanding Affirmative Communication and the Emotional and Psychological Needs of a Child', was aimed at equipping teachers with the skills to manage and influence the upcoming generation of students to be future agents of positive change.
He said, "Some months ago, we held a career counselling session for students of Akande Dehunsi Senior Secondary School on making career choices".
we are back with a train the trainer workshop for teachers. Besides guiding students in academics and extracurricular activities, teachers play a critical role in shaping a child's future.
He continued
"this has informed the decision to put this session together according to 9mobile's focus on education as one of its Corporate Social Responsibility (CRS) pillars. We recognize the efforts of our teachers, and we are here today to further encourage and equip them with skills that will further enhance their effectiveness and impact."
One of the facilitators, a trained counselor and therapist, Emike Oyemade, advised the teachers to develop an effective communication strategy with their learners.
"As teachers, your style of communication must align with modern reality. You must learn to speak and understand your students' language, use the right words to impact and influence them, and connect to correct where mistakes have been made.''
A certified life coach and management trainer, John-Mabun Adesoga, said , "You cannot deliver well if you do not see your students as your children. Understanding the psychological and emotional needs of your students is a skill, and you must be deliberate about it.