RSG's New Approach To Crime:What The People Say
Last week, the Rivers State Government took the
war against kidnapping, cultism and other crimes to a new level by demolishing properties allegedly owned by some kidnappers.
Earlier, Governor Nyesom Wike had offered amnesty to kidnappers and cultists who would submit their arms to security agencies and commit themselves to honest living.
How do Rivers people view this approach to war against crime? Our correspondent, Calista Ezeaku, sought opinions of the public on the burning issue. Our photographer, Ken Nwuieh captured their images
Mr. Martin Nsidebe Philip – Transporters
I think the decision by the Governor to grant amnesty to kidnappers and cultists is a welcome development. Even in the eyes of God, when a sinner repents and comes back to God, God receives him and forgives him. So the governor forgiving the repentant criminals is a good thing. I also think the governor took a right step by demolishing the properties of the criminals because when there is no place for them to hide, they will run away, or they will repent.
Captain Dogood David – Sailor
If Governor Wike is willing to grant them amnesty, that is a good thing for them and I believe that will reduce the high rate of crime in the State. Even in the sea where we work, the crime is on a daily rise. There is no rest of mind for the people that travel by sea. Everybody is scared. Just last Monday, some boats were robbed in the sea. So if the governor is bringing such idea, I think that will be the best thing for them and for all of us.
If the governor is sincere about the amnesty, I believe that will lure the criminals to come out and turn a new leaf because they are human beings. You know some of them are born criminals, but some of them got into it because of hunger, poverty, unemployment. So the amnesty will help this set of people to stop living bad lives and be useful to themselves.
However, I do not think it was proper for the properties of these criminals to be demolished. Since the governor has granted them amnesty, he should first of all see the response of these boys to the amnesty move. If they refuse to turn a new leaf, and continue perpetuating crime, then he can now demolish heir properties. So I will advice that the governor should wait for a little while and see whether the bad boys will turn a new leaf before he goes after them drastically.
Mr. Gab Gbaarabe – Politician
I think in the real sense, the killings in Rivers State is getting out of hand, to the extent that some people are now packing away from the State. People are packing from the rural areas to township. Getting to township, the same problem exists. So, I don't know exactly what we are going to do. But you see, the governor is trying. The man is really trying. Two, three months ago, the crime rate was very high but now, I think the situation is coming down. But to me, I don't love the idea of granting amnesty to the criminals. What about the people who are not making any trouble? They will find ways to start their own trouble so that they will benefit from the government too. I don't love that. The best thing to do is to carry along all these youths, because if you have something doing, I don't think you can think of anything bad. But when you are idle, you are susceptible to all manner of temptation.
This is Rivers State; we have a lot of things to do here. We have a lot of companies. So the best thing is to provide jobs for these youths. Empower them. If you go to the rural areas you will know that people are suffering because of this hard time. Some of them are even snatching handsets. A handset that the owner bought for N50,000.00, they wouldn't mind selling it for N500.00.
On the issue of demolishing buildings belonging to kidnappers, I don't think that is a nice idea because they are going to do the worse. When you drive them away from where they were living, they are going to do the worse. You drive them away, they will go and settle some other place and reorganize themselves.
So, I'm not in support of that action. The best thing is to call all these boys and empower them. Recently, the governor is trying in fighting crime but he should try more. You don't need to pet all these criminals. He should empower them. And the police should support the governor by doing the right thing, carry out their duties professionally. A situation where a known criminal is arrested with arms, taken to the police station only for the police to grant him bail for highest N50,000.00, does not help matters. And that's why people say the police helps in promoting crime.
Rev. Austin Benson – Business man
I believe granting amnesty to kidnappers and other criminals that have been making the state hellish is a nice thing. If government can do it, it will reduce the level of criminalities in the state. I believe the amnesty will make these bad boys to stop their evil ways and begin to do good. I also want to commend the governor for taking the bold step in demolishing the properties of these criminals which had been serving as their hideout. I believe that will reduce crime in the state. I therefore, want to appeal to all those involved in kidnapping, killing and all that, to make use of the golden opportunity being given to them by the governor.  They should come out, dialogue with the government and use the amnesty programme to re-organise themselves in the right direction. But the amnesty should not be for only the criminals. Let it extend to all the people that are unemployed. Attention should not be paid on criminals alone. The good ones should also benefit.
Mrs Celine Eli – Teacher
In as much as I am worried about the growing crime rate in the state, I do not think granting amnesty to the criminals will bring a lasting solution to the problem. Take for instance the federal government's amnesty to Niger Delta militants. Has it solved the problem of militancy and agitation in the region? I don't think so. Rather, a few people, both militants and non-militants used the programme to enrich themselves while the region remains in its pitiable condition. Today, we hear about another militant group called Niger Delta Avengers. They have been blowing up pipelines and causing all sorts of havoc in the region.
So amnesty is not the way out. I mean, we should stop parting criminals at the back all the time. What about the good people, how do you encourage them to remain good? Some of these boys have killed many people, kidnapped many, tortured them, and caused them all manner of psychological trauma; some of them have raped many women and all that. Do you just receive them with a hand shake and tell them to "go and sin no more?" Do you think all the people they have hurt will be pleased with that and be happy seeing them roam freely on the streets and in their communities? I believe we have laws in this country and whoever commits crime must be made to face the consequences of his or her action. That will serve as a deterrent to others.
Having said that, I also think government should take a step further, by getting to the root of these problems. Many of these young ones were used and dumped by politicians during past elections, a lot of them are jobless. Many years after graduating from universities, they could find no job, yet the harsh economic situation of the country keeps biting very hard. So, some of these issues must be addressed and government devices ways of caring for our youths and making them more useful. Otherwise, what we see today might just be a tip of the iceberg.
On the issue of demolishing the properties of criminals, I am not comfortable with that at all. In the first place, we were not told that these people have been arrested, prosecuted and found guilty by competent courts. I think, in as much as drastic measures should be taken to rid the state of criminals, it should be done in accordance with the law. Actions that could make the state seem lawless or make people term the fight against criminals a political vendetta should be avoided as much as possible.
Mrs Paulina Hillary – Businesswoman
I think the amnesty is a good idea because it will make the bad boys to stop all the bad, bad things they do. It will help them repent from their evil ways and become useful to themselves, their parents and the society at large.
Going ahead to demolish these properties was also good because that will really make them know that government is after them. No reasonable person will sit down, fold his hands while his enemy overruns his house. These criminals are enemies of the people and government and Governor Nyesom Wike had said that any of them who does not want to allow him sleep will also not sleep. So it is good as the governor is giving them fire for fire. Any of them who does not want to be caught up in the battle should repent and embrace the amnesty programme.
FG To Eradicate Multiple Taxation In Mining Sector – Adegbite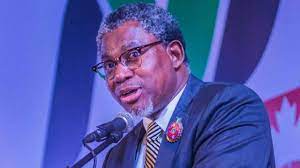 The Minister of Mines and Steel Development, Mr Olamilekan Adegbite, says the Federal Government is setting in place various measures to eradicate multiple taxation for miners.
At the flagship Forum last Tuesday in Abuja, Adegbite said the ministry was engaging with the three tiers of government to resolve this issue.
He said that this informed the recent webinars and advocacy engagements by the ministry with all stakeholders in the country involved in the mining industry.
He said that though the constitution vested control of mineral resources in Nigeria in the Federal Government, the fund goes into the Federation Account, of which everybody participates.
He added that all the 774 local governments got money from that account but if they cut corners by disturbing the miners with unnecessary local taxes they get discouraged.
"So, it is double jeopardy when you go and do all these illegal taxes, or you go and disturb the miners, when you will benefit from what is derived in your place, you get a 13 per cent derivation.
"You also get your share of the federal accounts as of course laid down statutorily. So, it is a continuous process, we educate everybody and I think we are getting good results."
The minister said there was a Mineral Resource Committee (MIRENCO) in every state and the chairman was nominated by the governor of that state, so that he would be in the know about everything going on about mining in that state.
He said that the chairman of that committee was to oversee all the activities between the miners, the community, the state government and the Federal Government.
"So, on that committee, the Federal Government has representatives, the local government has representatives, the governor chooses the chairman and then Ministry of Environment and other stakeholders bring in representatives as well.
"So, through this committee, everybody can participate, and make sure that we work in harmony, bake a bigger pie so everybody can share.
"So, it is continuous advocacy, we let them know what we are doing and of course they can also participate, where they do not understand or where the governor has any problem he can always ask the chairman."
On the issue of rock blasting, he said cities had expanded to meet quarries.
According to him, quarrying is a necessity, because stones are needed to make concrete when building roads and houses.
Nigeria Lost N53.26bn To Gas Flaring In Two Months – NNPC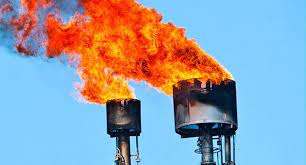 Nigeria lost an estimated N53.26billion in the first two months of this year as international oil companies and local players flared a total of 33.04 billion standard cubic feet of natural gas.
The oil companies wasted 17.53 billion scf of gas in February, compared to 15.51 billion scf in January, according to data obtained from the Nigerian National Petroleum Corporation.
With the price of natural gas put at $3.93 per 1,000scf as of Wednesday, the 33.04 billion scf flared translates to an estimated loss of $129.85million or N53.26billion (using the official exchange rate of N410.13/dollar).
The NNPC, in its latest monthly report, said out of the 206.05 billion scf produced in February, a total of 133.06 billion scf was commercialised, consisting of 40.15 billion scf and 92.91 billion scf for the domestic and export market respectively.
It said this implied that 64.48 per cent of the average daily gas produced was commercialised while the balance of 35.52 per cent was re-injected, used as upstream fuel gas or flared.
Gas flare rate was 7.67 per cent in February (i.e. 565.52 million standard cubic feet per day), compared to 7.73 per cent in January (i.e. 554.01 million scfd).
In January, a total of 223.55 billion scf of natural gas was produced, translating to an average daily production of 7,220.22 million scfd.
Out of the total gas output in January, a total of 149.24 billion scf was commercialised, consisting of 44.29 billion scf and 104.95 billion scf for the domestic and export markets respectively.
Firms producing less than 10,000 barrels of oil per day will pay a gas flare penalty of $0.5 per 1,000 scf.
The penalties paid by oil and gas companies for flaring gas in the country will be invested to build midstream gas infrastructure in host communities, according to a new provision introduced into the Petroleum Industry Bill by the National Assembly.
"Moneys received from gas flaring penalties by the commission (Nigerian Upstream Regulatory Commission) pursuant to this subsection, shall be transferred to the Midstream Gas Infrastructure Fund for investment in midstream gas infrastructure within the host communities of the settlor on which the penalties are levied," the Senate and House of Representatives said in subsection (4) of section 104 of the bill.
Nigeria To Boost Trade Volume Through ECOWAS TPOs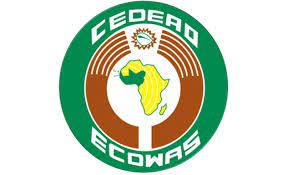 Nigeria is poised to boost its non-oil exports following the official launch of the Economic Community of West African States (ECOWAS) Trade Promotion Organisations (PTOs).
With Executive Director /CEO of the Nigerian Export Promotion Council (NEPC) Segun Awolowo, as the inaugural president of the ECOWAS TPOs, the NEPC is repositioning the nation's export through the implementation of its N50 billion Export Expansion Facility Programme (EEFP), a part of the Economic Sustainability Plan whose development and implementation is being led by the Vice President.
EEFP is expected to significantly raise the volume of non-oil exports in Nigeria, and it's a spin-off of the Zero Oil Plan developed by Awolowo and approved by the President.
Besides providing financial support for the average Nigerian exporter, EEFP is also going to see the establishment of top-notch warehouses close to airports where Nigerian goods meant for export would be packaged to globally competitive standards ahead of their exportation.
The EEFP, in line with the FG'sEconomic Sustainability Plan (ESP), is focused on cushioning the effects of the Covid-19 pandemic on non-oil export businesses,thereby safeguarding jobs and creating new ones.
In March, Minister of Industry,Tradeand Investment (MITI), Niyi Adebayo, officially flagged off the EEFP and launched the first online Grant Management Portal (GMP) for non-oil exports.
While the EEFP is being implemented by the NEPC, the Federal Ministry of Industry, Trade and Investment is the supervisory body over the agency and its operations.
It was learnt although the programme anticipated 500 beneficiaries, since the launch, it has received over 3,500 applications for the grant, out of which over 2,000 were verified after meeting the eligibility criteria.
Federal Government officials said further details and plans on disbursement to final successful beneficiaries are being awaited.