PENGASSAN Plans Nationwide Strike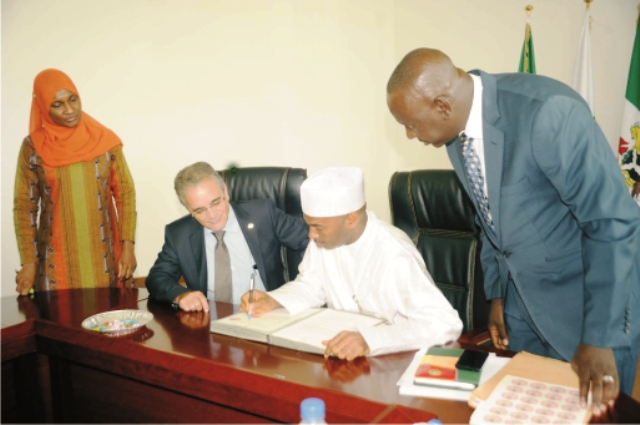 There are indications of
a looming nation-wide strike by the Petroleum and Natural Gas Senior Staff Association of Nigeria (PENGASSAN) if the Federal Government fails to take urgent steps to avert it.
The Trade Union Congress (TUC) Chairman in Rivers State, Comrade Chika Onuegbu, who disclosed this in an interview with The Tide in Port Harcourt, said the strike would impact heavily on the social-economic state of Nigerians as all oil workers operations including loading and sells of petroleum products would be halted by the industrial action.
Onuegbu linked the strike to unacceptable state of things in the oil sector and the attitude of the federal government towards meeting its Joint Venture Funding responsibilities.
He said about $7bn is being owed by the Federal Government under Joint Venture with oil multinationals and that this huge debt was causing ripples in the sector leading to mass sack of oil workers and slow pace of development.
"$7billion is owed by our country.  That is what is killing the oil sector hence the oil multinationals are calling for downsizing, sack of workers and this development  is worrisome.
"It is our hope that government will address this issue because the strike by PENGASSAN  will have huge negative effects.  Oil walls would be shut, federal government cannot get revenue and pay workers, no fuel and those depending on workers will also be affected", he said.  He urged government to take urgent steps to avert the economic crises ahead.
The Trade Union boss equally expressed disappointment with some members of companies of Petroleum Association of Nigerian (PETAN) who he said were working against the Nigerian contend development.
He explained that while stakeholders worked hard to see that Nigerian content becomes real and PETAN now reaps from the policy, PETAN  which had benefited so much from the policy that had already become part of our bar, PETAN members were trying to create crises and push away the site operators in the sector.
The Tide gathered that PENGASSAN might be declaring  nation wide strike on Wednesday to protest the unacceptable way the Ministry of Petroleum Resources under the Minister of State, Ibe Ikachukwu is leading affairs within the oil and gas sector since he assumed duty.
PENGASSAN, according to a high placed source is accusing Kachukwu of not consulting the body and other stakeholders before taking decisions.
The Tide source who pleaded anonymity said PENGASSAN leadership met over the weekend and resolved  to use the strike to settle a lot of grievances which the minister had not taken seriously in spite of his promises to do so.
Since inception of the President Muhamamdu Buhari  as President and Minister of Petroleum Resources, strike in the oil sector especially by wither NUPENG or PENGASSAN has been the order of the day.
In each of the strike situations, poor Nigerians suffer acute scarcity of fuel supply  making the product sell above N250 at times even when Nigeria is amongst most blessed  countries with oil and gas deposit.

Chris Oluoh
'Renewable Energy Waste Crisis Is Much Worse Than You Think'
Waste disposal is not a popular topic of discussion in the media when it comes to renewable energy. Most of the coverage that solar and wind power is getting is strongly positive, with a focus on falling costs and rising efficiencies, as well as government plans for huge increases in installed capacity. Yet problems tend to lurk and wait to spring up. Now, the waste problem is springing up.
TheInternational Renewable Energy Agency (IRENA) estimated in 2016 that unless we made significant changes to our treatment of solar panels, they could add up to 78 million tons of waste. The IRENA did not phrase it this way. It said that "recycling or repurposing solar PV panels at the end of their roughly 30-year lifetime can unlock an estimated stock of 78 million tonnes of raw materials and other valuable components globally by 2050."
The thing is that most panels do not live to see their 30th birthday, as an article in the Harvard Business Review from June pointed out. Solar waste, it said, is growing much faster than it should have, theoretically. This is because another thing that you wouldn't see widely publicised is solar panels beginto lose efficiency from the moment they are installed.
Meanwhile, new, more efficient panels are being developed. Even if the loss of efficiency is minuscule, at an average 0.5 percent, that figure is off the top of a typical efficiency rate of less than 30 percent (light-to-electricity conversion), so when offered a higher efficiency installation, many residential solar owners would consider it. The authors of the article, dubbed The Dark Side of Solar Power, point to the continuous improvements in solar panel technology as a reason for shorter actual lives for residential panels. They note that thanks to these improvements, both in cost and efficiency, consumers are a lot less likely to wait for their panels to turn 30 before they replace them. As a result, these early replacements could lead to 50 times more solar panel waste than IRENA had forecast.
It's worth noting that IRENA's forecast for the 78-million-ton opportunity from solar panel waste was made in 2016. A lot of things have changed over the past five years, including the rate of growth in solar panel installations. Unfortunately, what hasn't changed a lot is the economics of recycling solar panels.
Grist reported recently that, according to researchers and recycling industry insiders, the cost of recycling a solar panel varies between $12 and $25. Meanwhile, the income from recovering certain elements from it comes in at about $3. According to the National Renewable Energy Laboratory, recycling a solar panel costs between $20 and $30, while sending it to a landfill costs $1-2. And while the EU has put in place recycling mandates, the U.S. has no such mandates on a national level.
This massive difference in the cost of recycling versus the cost of dumping panels at landfills hints at an unpleasant truth that we are seeing in the EU already. There are recycling mandates there. The countries with the highest solar capacity pay the most for their electricity. This could, of course, be a coincidence, but that's quite unlikely: recycling costs money, and somebody has to foot that bill.
It is this bill that busts the myth of the cheap solar power that can fuel the whole world because the sun is there and shines for free. This is true. But once you add the costs of recycling to the total cost of solar energy, as the Harvard Business Review authors note, the cost of solar jumps four times.
The future, in the absence of quick action, looks bleak, according to the researchers who penned the HBR article.
"If we plot future installations according to a logistic growth curve capped at 700 GW by 2050 (NREL's estimated ceiling for the U.S. residential market) alongside the early replacement curve, we see the volume of waste surpassing that of new installations by the year 2031," Atalay Atasu, Serasu Duran, and Luk N. Van Wassenhove wrote.
"By 2035, discarded panels would outweigh new units sold by 2.56 times. In turn, this would catapult the LCOE (levelised cost of energy, a measure of the overall cost of an energy-producing asset over its lifetime) to four times the current projection. The economics of solar so bright-seeming from the vantage point of 2021 would darken quickly as the industry sinks under the weight of its own trash."
This sounds bad enough. It's even worse because there are only a handful of companies in the U.S. that recycle solar panels. But there is also wind turbine blade waste that is building up, and while, unlike solar panels, it does not contain toxic materials, the sheer size of the blades makes it a significant waste problem. Wind turbine blades are not recyclable yet, and tons of them are coming to landfills over the next 20 years; more than 720,000 tons in the U.S. alone.
"Because there are so few options for recycling wind turbine blades currently, the vast majority of those that are no longer able to be used are either stored in various places or taken to landfill," says CEO, and co-founder of CruxOCM, Vicki Knott.
"While the waste stream represents only a tiny portion of municipal solid waste, it's clearly not an ideal scenario. As wind turbines are being replaced, there's certainly a need for more creative recycling solutions for used blades," Knott also said.
It all sounds like a waste nightmare scenario, and it pretty much is.
While many residential solar panels will live out their lives, many others will not. But this is only the beginning of the problem. Recycling costs must be brought down and capacity built before the current wave of utility-scale solar farm additions subsides because anything done later would be playing catch-up with little chance to win.
Slav writes for Oilprice.com
By: Irina Slav
Oriental Energy Resources Announces New Managing Director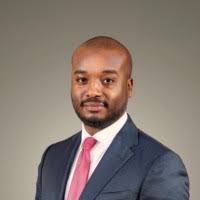 Mustafa Indimi has been appointed the new Managing Director of Oriental Energy Resources Limited.
Mustafa takes over from Mr Ignatius Ifelayo, who served the company meritoriously for seven years.
Prior to the new appointment, Mustafa was the Executive Director (Technical) and a member of the company's Board of Directors. He brings with him an in depth knowledge of the business and he is well positioned to drive the company forward.
A Master's Degree Holder in Petroleum Production engineering from Robert Gordon University, Aberdeen, Mustafa has an impressive track record of leading teams to deliver outstanding performance and results.
On his new challenge, Mustafa commented: "It is an exceptional privilege to be appointed as Managing Director at a time that provides great opportunity to take the company to new heights. I am looking forward to working with the board, management and staff to strengthen and grow the company by building on the solid foundation to generate significant value for all stakeholders."
"Underpinning everything is my commitment to the company's vison to set the standards that all other E&P companies in the Nigerian oil and gas industry will be compared against.''
MoniPulo Empowers 70 In Akwa Ibom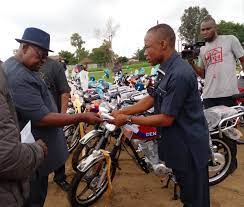 A total of 70 indigenes of Mbo Local Government Area of Akwa Ibom State, host to an indigenous oil firm, Moni Pulo Petroleum Development, have benefited from the 2021 community empowerment programme of the company.
The empowerment programme, which is in the 12th cycle, saw to the distribution of 70 motorcycles to the benefiting members of the host communities.
Speaking, the Chairman and Chief Executive of Moni Pulo, Dr. Seinye O.B. Lulu-Briggs, said the company has had a very healthy relationship with the people of Mbo LGA and has left positive footprints since 1999.
Lulu-Briggs said the company believes that provision of an economic-enabling environment, sustainable employment, secured opportunities and human capital development in Mbo LGA, remain the guiding principle for social transformation.
She emphasised that the company has a passion for transforming communities and catalyzing personal and communal growth in a sustainable manner, which is why corporate social responsibility is her cherished core corporate value.
"MPLs Corporate Focal Responsibility package is structured along four core areas: Educational Development, Skill Acquisition and Empowerment, Infrastructural Development, Sports and Social welfare.
"It is believed that capacity building will ameliorate the Niger Delta region's economic challenges and reduce the incidences of youth restiveness. Thus, MPL takes this gesture further to empower Mbo and Effiat Community youths with high class motorcycles.
"This is the 12th cycle of our Community Empowerment Programme, and it is designed to empower 70 business Start-Ups from within Mbo Local Government Area in Akwa lbom State."
Lulu-Briggs represented by the Head pf Administration and Community, Alabo Clifford Daerego, said MPL's empowerment programme provides opportunites for entrepreneurs to set up and establish businesses that will help increase the employment rate in Akwa lbom State and in the country.
"A review of the social responsibility projects we have carried out in Mbo Local Government Area, reveals that our activities have aligned with the current global Sustainable Development Goals. This Community Empowerment Programme hinges on SDG Goal 8, which is to promote sustained, inclusive and sustainable economic growth, full and productive employment and decent work for all.
Despite the socio-economic challenges that we, like everyone else, have had to weather, we have continued to invest in the wellbeing of our host communities through empowerment exercises and sustainable development projects. We have done and will continue to do this because we know that ultimately our work is about people the men, women, youth and children of Mbo and Effiat."
Also speaking, Akwa Ibom State Commissioner for Power and Petroleum Development, Dr. John James Etim, who commended Moni Pulo for being a good corporate citizen, expressed delight to witnessed the empowerment programme.
Etim disclosed that upon his assumption of office, he was briefed that the company has trained many members of her host communities in several skills and also awarded university scholarships to many.