Avengers Blow Up Five NNPC, Chevron Facilities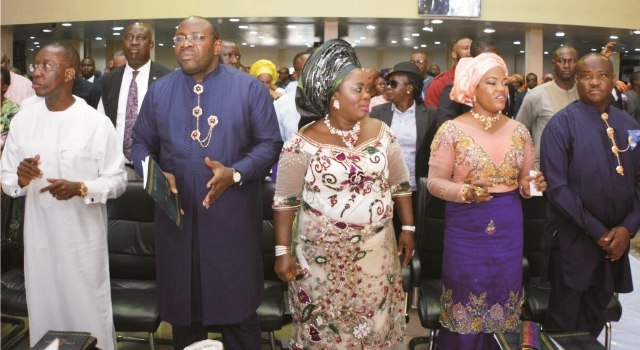 The Niger Delta Avengers, at the weekend, resumed attacks on oil and gas installations in the Niger Delta region, blowing up Nigeria National Petroleum Corporation (NNPC), Chevron Nigeria Limited (CNL) and Nigeria Petroleum Development Company (NPDC) crude oil trunk lines and oil wells in Delta State.
In a tweet, yesterday, the militant group confirmed that it actually attacked two major NNPC crude oil trunk lines to Warri Refining and Petrochemicals Company (WRPC) on Friday at about 9.15 pm.
The Avengers further tweeted: "At 11:26pm on Saturday,NDAvengers blow up two NPDC major crude trunk lines close to Batan flow station in Delta State.
"At 1:15am on Sunday, NDAvengers blow up two major Chevron Oil Wells. Well 7 and Well 8, close to Abiteye flow station in Delta State," it added.
The group also congratulated its "fighters for a good job", asserting that: "all five operations were carried out by @NDAvengers strike team."
Meanwhile, the Niger Delta Avengers, has denied a statement credited to the Department of State Services that it arrested two of its members, insisting that there was no way the DSS and the Nigerian Army could arrest any of its members.
The group said those that were arrested by the operatives of the DSS were "sleeper agents" of the security outfit.
A statement, yesterday, signed by its spokesman, Brigadier General Mudoch Agbinibo, and made available to The Tide, reads: "Reports from national dailies that two suspects, Mr Christian Oluba alias Sensor, and Selky Kile Torughedi, arrested by DSS are alleged members of Niger Delta Avengers is laughable; the fact is they are sleeper agents of the DSS sent after the Niger Delta Avengers.
"The boys have the right to demand for their money from DSS; why not pay them instead of arresting and labelling them as Niger Delta Avengers' members.
"If DSS are denying this, let them allow the suspects to speak to the press. We (Niger Delta Avengers) don't have any connection with these boys. We dare the DSS to allow the boys to tell the world their side of the story," the group added.
Susan Serekara-Nwikhana
Make Army Strongest In Africa, Wike Urges FG
The Rivers State Governor, Chief Nyesom Wike has challenged the Federal Government on the need to strengthen the combat capability of the nation's Army.
The governor said the goal of such investment should be to make the Nigerian Army the strongest and the best in Africa.
Wike gave the challenge while delivering a keynote address at the Nigerian Army Combat Support Arms Training Week 2021, christened, "COSAT WEEK 2021", in Port Harcourt, yesterday.
The governor spoke on the theme of the event entitled, "Building capacity of the combat support arms towards optimising the utilisation of indigenous technology in support of Nigerian Army operations."
According to Wike, there should be increased commitment to national defence with robust security budgetary allocation that would engender adequate mobilisation of resources to support the implementation of strategic initiatives in developing indigenous defence technology.
"All over the world, countries are rapidly modernizing their armies, increasing their weapon systems lethality and strengthening the efficiency and combat readiness in response to the increasingly changing nature of the modern times battlefields.
"Nigeria cannot be different if we are interested in having a military force that can easily deter external aggression, meet our international and regional military objectives as well as defeat internal insurrections and existential threats to national security.
"Our national strategic goal in this regard therefore, should be, to create and have an entirely self-reliant defence industrial sector that is driven substantially by local technological inputs that meet the needs for assembling modern military weaponry, equipment, including missiles and other combat capabilities.
"Nothing should, therefore, be spared by the Federal Government to build the most modern and strongest Army in Africa and restore our country and the black race to the position of strength, pride, and prosperity."
Wike noted that the Nigerian Army, since its formation, has worked so hard with other components of the armed forces, to defend the sovereignty, territorial integrity and internal security of Nigeria.
According to Wike, aside the challenges of political crisis of the first republic, the 30-month needless civil war that would have made Nigeria relics of history, Boko Haram has remained a huge threat over a decade now.
"Consequently, countries whose superior military technologies are better placed to outperform others, and win the battle than others who do not have, and have to depend on the support from the advanced countries.
"Unfortunately, Nigeria is among the countries that are currently lagging behind advancements in science, technology, and innovation."
Speaking further, Wike asserted that the quality, operational capacity and competence of Nigerian Armed Forces is contingent on the ability to provide impregnable fortress and safeguard to the sovereignty, security, development and the interest of Nigeria.
He said that as a government, great satisfaction is taken in the presence of the Army in Rivers State defending the foundations of Nigeria, the nation's democracy, securing lives and property similar to what they do across the country.
"That is why we have always been available to render whatever support we can give to advance the professional capability of the armed forces to perform its external and internal constitutional duties, both within and outside Rivers State.
"As a matter of fact, the 11 new armoured-plated gun boats we recently committed to procuring for the Army and Navy formations in the state are underway.
"We will soon invite the Chiefs of Army and Naval Staff to come over and take physical possession of these boats as part of our contributions to strengthen their offensive and defensive operations capabilities on our waterways."
Declaring the COSAT WEEK 2021 open, the Chief of Army Staff, Lt-Gen Farouk Yahaya said the training week was an avenue for participants to brainstorm and re-strategise towards providing effective support to all operations of the Nigerian Army.
According to him, one of the key enablers to the recorded success in their operations was the undaunted support of the Combat Support Arms in providing effective counter-insurgent operations in the North-East as well as other operations across the country.
"I am glad to observe that the significant progress made by the Combat Support Arms in patronising local vendors. A case in point is the domestication of production of some of our equipment currently deployed for operational use.
"This, alongside other innovations and inventions, has further enhanced the Nigerian Army's capacity and capability at defeating the adversary."
In his welcome address, the Corps Commander Signal, Maj-Gen Abiodun Owolabi, expressed optimism that the 2021 Combat Support Arms Training Week would contribute significantly to achieving the vision of the Chief of Army Staff's vision of building a professional Army that is ready to accomplish assigned missions within a joint environment in the defence of Nigeria.
Major Shake-Up As IGP Posts, Redeploys 24 AIGs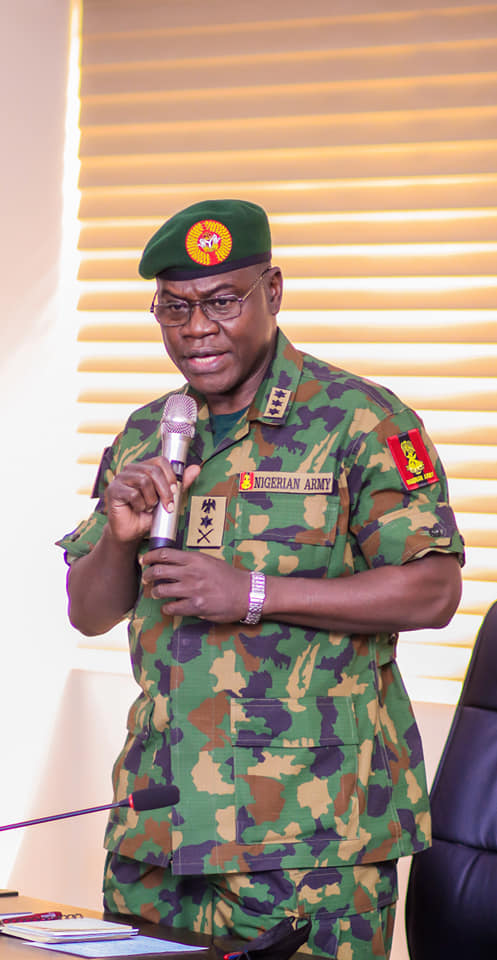 The Inspector-General of Police, Usman Baba has ordered the posting and redeployment of 24 Assistant Inspectors General of Police (AIGs).
The directive, which is effective immediately, is in line with the new Manpower Development Policy of the police.
In a statement, yesterday, Force spokesman, Frank Mba, assured that the development would further help to drive the IGP's vision.
Mba assured of improved services and effective response to security threats in the country.
The breakdown of the new appointments shows that AIG Zaki M. Ahmed is now AIG SPU FHQ Abuja; AIG Mustapha Dandaura is now AIG Zone 4, Makurdi; AIG Dansuki D. Galadanchi is new AIG CTU FHQ Abuja; AIG Okon Etim Ene is now AIG Zone 17, Akure; AIG Usman D. Nagogo is new AIG Border Patrol FHQ, Abuja; AIG Bala Ciroma becomes AIG Zone 7, Abuja; AIG Adeleke Adeyinka Bode, AIG Zone 9, Umuahia; and AIG Muri Umar Musa is new AIG Zone 13 Ukpo-Dunukofia, Awka.
Others include, AIG Lawal Jimeta Tanko as Commandant POLAC, Wudil, Kano; AIG Usman Alhassan Belel becomes AIG FCID Annex, Lagos; AIG Adebola Emmanuel Longe, AIG DOPS FHQ Abuja; AIG Musa Adze is AIG Investment, FHQ Abuja; AIG Philip Sule Maku, AIG DICT FHQ Abuja; AIG Usman Sule Gomna is now AIG Zone 6, Calabar; AIG Adamu Usman is now AIG Cooperatives; AIG Daniel Sokari-Pedro becomes AIG Zone 3 Yola; AIG Ahmed Mohammed Azare becomes AIG DTD FHQ Abuja; AIG Maigana Alhaji Sani is new AIG FCID Annex, Kaduna; AIG Audu Adamu Madaki now moves over as AIG Zone 12, Bauchi; AIG John Ogbonnaya Amadi becomes AIG Maritime, Lagos; AIG Ede Ayuba Ekpeji is new AIG Zone 8, Lokoja; AIG Mohammed L. Bagega now takes over as AIG Armament FHQ Abuja; AIG Bello Makwashi is now AIG Zone 15, Maiduguri; while AIG Balarabe Abubakar will now serve as AIG Works FHQ, Abuja.
Osinbajo Tasks Judiciary On Technology, Innovation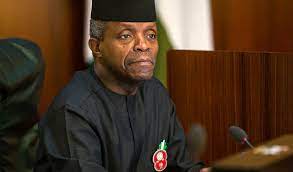 Vice President Yemi Osinbajo says the Nigerian judiciary must embrace technology and innovation for efficient service delivery.
Osinbajo said technology was imperative for the evolution of the profession and national development.
The vice president disclosed this in a statement by his spokesman, Laolu Akande, on Monday in Abuja.
He said when he delivered a pre-recorded speech as guest speaker at the 2021 Annual Law Week of the Nigerian Bar Association (NBA) Lagos Branch.
The theme of event is, "Disruption, Innovation and The Bar."
Osinbajo said that technology and innovation would ensure that the country's justice delivery mechanism was run on a system of enforceable, discernible laws and efficient institutions.
The vice president said that the country's justice delivery system could support critical investments in the current dynamic economy.
"Questions also need be asked about the readiness of our profession to engage in new markets as presented by the African Continental Free Trade Area(AfCTA).
" Already Nigerian Banks and financial services are crossing borders in Africa, acquiring banks in several African countries.
"So, the AfCTA will open new trans-border commercial opportunities, and our profession should pay attention to the rules of engagement for legal services and how they may propel our business."
According to the vice president, innovation in Nigeria's legal profession requires urgency to fit into the world which thrives on knowledge economy and jobs are threatened by digitisation and Artificial Intelligence (AI).
He cited the example of how continuous improvement in the quality of smartphone cameras disrupted global sales of digital camera.
"AI is commonly used to perform tasks such as legal research and due diligence, document and contract review, and the prediction of legal outcomes – these are tasks that would have been performed by lawyers.
"With the continuing progress in technology, it is only a matter of time before the time capsule catches up with us in Nigeria."
He called for continuous improvement in the institutional capacity of judges, court registries, court staff, and court infrastructure.
Osinbajo said that as digitalisation had already disrupted other industries, it was possible to predict that AI would go further and disrupt the business model of the legal industry.
"For example, the AI legal service called ROSS is an AI system that can research and offer legal opinions about questions that may be posed by lawyers.
"And ROSS is then able to provide an answer; a properly considered legal opinion, taking into account the case laws and statutory authority in order to be able to come to that conclusion.
"So, providing predictive legal opinion is no longer the exclusive domain of lawyers, and as the years go by, it will become even more so.
"We are part of the global marketplace for investment and legal services.
"So, the extent to which we can attract business to our country depends in part upon investor perception of the quality of our justice delivery system; If we are seen as inefficient and ineffective, we would lose out to more efficient systems."
On the issue of delay in the country's justice delivery process, Osinbajo said that the country's judiciary ought to find ways to tackle jurisdictional challenges, particularly delays in court judgments, among others.
"I argued an appeal at the Court of Appeal in 2013, only to learn yesterday as I discussed with former colleagues in the law firm where I worked, that the appeal at the Supreme Court is not even listed to be heard in 2021.
"As someone said; our problem is not access to justice, it is exiting the justice system with some credible result.
"Should we not be evolving a cost award system that recognizes the court as a finite public resource, and as such delays and other dilatory tactics are visited with deterrent costs?"
The vice president said that the Law week, as well as future engagements, provided an opportunity for some reflections by legal practitioners.
He suggested a hybrid approach to legal education in the country and urged the association to consider how innovation in technology would impact on legal education in the future.
"Even mock trials can be more effectively done online and courtroom processes can be put on videos and re-watched several times by students. Of course, we may still retain court and chamber attachments," he said.