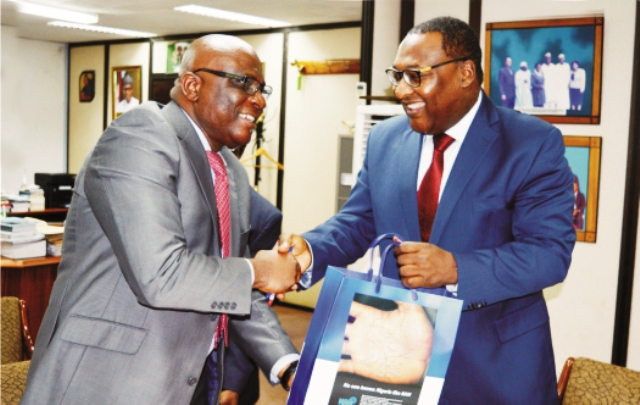 As the Nigerian Ship
pers  Council  (NSC) is saddled with the responsibilities of ports regulations in the country, the council has been advised to continue to discharge its obligations with due  diligence in the interest of all stakeholders.
A  member of the  Association  of Nigerian Licensed Customs Agent (ANLCA), Eastern Ports, Sir  Anayo Linus gave the advice in an interview with our correspondent in Port Harcourt recently.
Linus said since its creation in 1978, sanity and improved ports activities have come to stay, describing the appointment of the council members as well deserved to put the ports in their right perspective.
He opined that the Eastern Ports are part of the Ports under their regulation, they should ensure that they are competitive like other ports in the West, adding that the lull in maritime activities at the Eastern Ports is giving stakeholders a great concern.
The seasoned ANLCA member also enjoined the  Nigerian Shippers Council to ensure that all illegal fees, collections  and extra payments are stopped,  while  equal treatment are given  to all the ports to allow for competition and patronage.
According to him, for executive competition, the council should look at the infrastructures at ports very seriously  with a view to upgrading  them  to international standards.
"As they have the mandate by the government to ensure improved port infrastructure and activities, the council should try and ensure equal treatment and ports patronage, so that every body doing  business will not feel marginalised or favoured," he posited.
He also enjoined council members to continue to carry out their responsibilities without fear or favour, but according to their terms of reference and mandate for improved revenue generation to the government.
Collins Barasimeye