FG To Promote SMEs Via Knowledge Acquisition
The Federal Ministry
of Science and Technology has planned to facilitate the acquisition of knowledge to adapt and diffuse technologies for the growth of Small and Medium Term Enterprises (SMEs).
The Chief Press Secretary to the Minister,Mr Taye Akinyemi, made this known in an interview with newsmen in Abuja on Wednesday.
According to him, the ministry is intensifying effort to ensure agricultural development, food security, commercialising indigenous prototype, power generation among others to strengthen SMEs toward poverty reduction.
According to him, the ministry is ready to support organisations and institutions within a virile National Innovation System (NIS) to promote the creation of innovative enterprises using Nigeria's indigenous knowledge.
"To support the promotion of locally developed technologies for the production of globally competitive goods.
"Also to strengthen international cooperation in Science, Technology and Innovation across all economic sectors.
On the STI Policy, Akinyemi said there was need to prioritise strategies for multi-disciplinary research and development activities to generate and diffuse science and technology knowledge for national development.
"To facilitate the creation and maintenance of a reliable database on Nigeria's Science, Technology and innovation resources and activities.
"Also, to create and sustain reliable mechanisms for adequate funding of STI activities," he added.
SON Procures Warehouse For Goods' Testing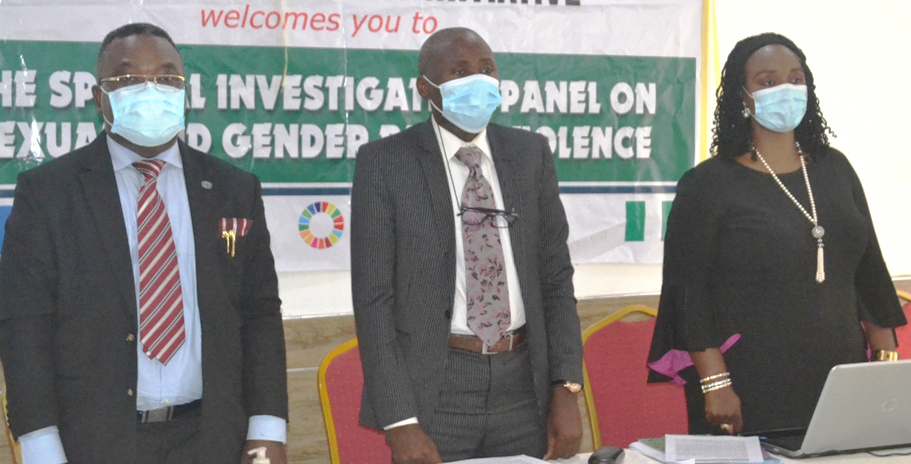 In a bid to stop the practice of arresting containers released at the seaports on the highways by its officials, the Standards Organisation of Nigeria (SON) has procured a warehouse around the port where suspicious goods will be taken to for testing.
The Director General, SON, Mallam Farouk Salim who disclosed this at a one day capacity building workshop for journalists organized by SON in Lagos, recently, said that rather than blocking suspicious goods at the port and delay other legitimate businesses coming through, they would just take those containers to their warehouse and conduct their test.
Salim explained that after testing, if the goods were found to be okay, they would release them but if the goods were found not to be okay, they (SON officials) would show those individuals how to fix the products if the products were fixable, adding that where they were not fixable; the SON would destroy them in line with their mandate.
Salim explained that the idea was to encourage ease of doing business at the seaport, saying the organisation does not want bottlenecks and bureaucracy that would stop people from achieving their legitimate goals.
He assured that the SON management would continue to rejig the system to make it more efficient.
According to him: "We have done so many changes over the years. For example, we have our own warehouse right by the port where goods that are suspicious, instead of blocking them in the port and delay other legitimate businesses coming through, we just take those containers to our warehouse which are nearby and because we have a very high professional and efficient lab in this country, we do our test, if the goods are okay, we release them. If the goods are not okay, we show those individuals how to fix those products if they are fixable, if they are not fixable; we destroy them which is our legitimate mandate by the government and by the National Assembly".
He emphasised that it was the SON's responsibility to make sure that every goods that enter the country are up to standard.  
He said: "We make sure there are consequences to any product and that any person producing substandard products will have to pay one way or the other. We will have to make sure that there are consequences for individuals buying fake products and injuring our people. We are to make sure manufacturers of goods; building materials are up to standards because collapsing buildings are not discriminatory. 
"We, as an organisation, are committed to improving our responsibility. If we expect standards from people, we have to three times inspect how we handle ourselves. So, over the years, we have collaborated with market associations, we have collaborated with importers' associations even though our responsibility is primarily to help our local producers but Nigeria has importers and they are legitimate businessmen and they are importing things that are needed in Nigeria. So, our responsibility is to make sure that whatever comes to this country is standard, is good, is not going to harm our people and our local industry".
By: Nkpemenyie Mcdominic, Lagos
Manufacturers In Edo, Delta Groan Under Poor Power Supply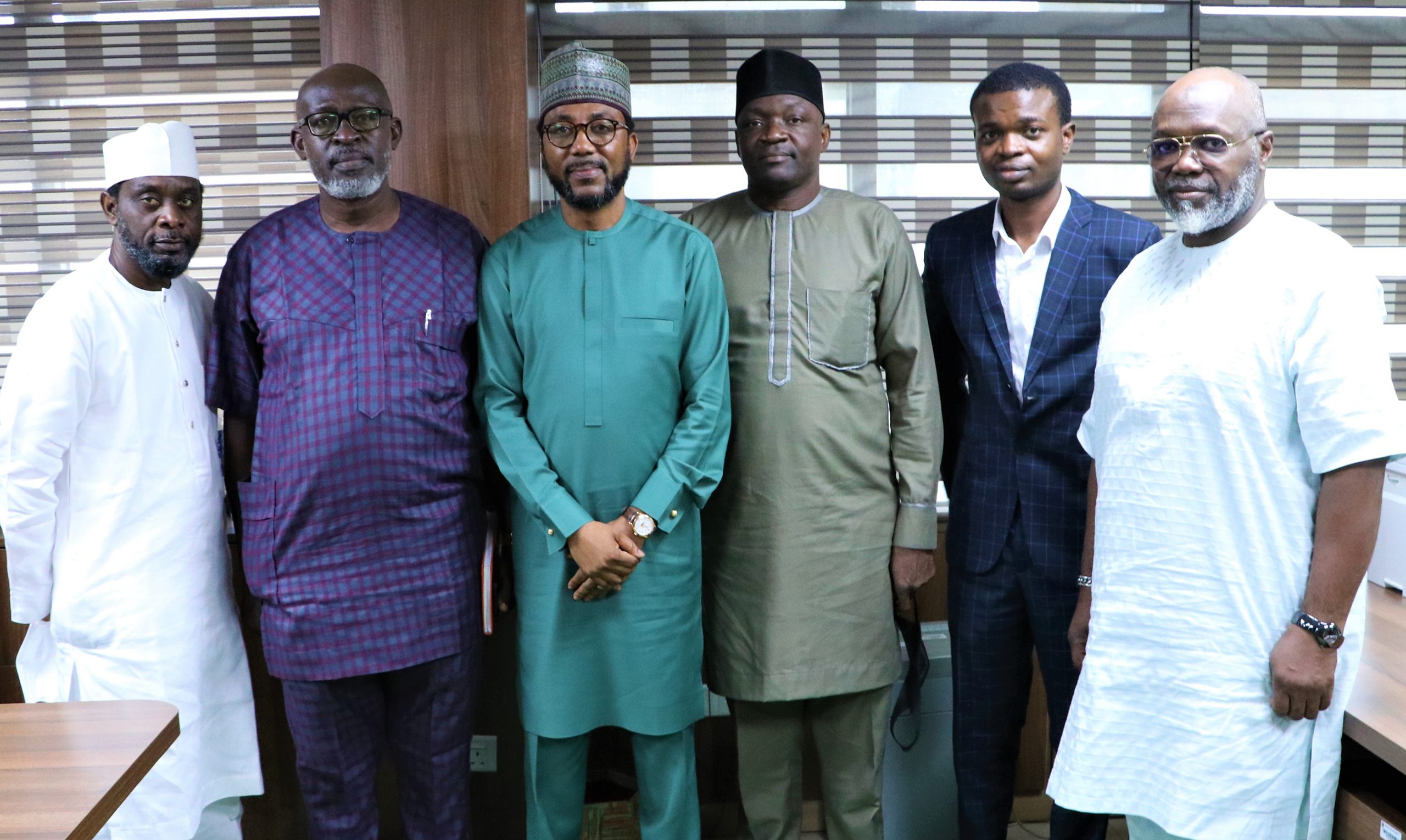 The Manufacturers Association of Nigeria (MAN), has identified poor power supply, high cost of diesel, and raw materials, as affecting the businesses of its members in Edo and Delta States.
Chairman of MAN, Edo/Delta State chapter, Dr Okwara Udensi, also said the high inflation in the country and the continued depreciation of the Naira in the foreign exchange market were forcing manufacturers in both states to scale down their activities.
Udensi told newsmen in Benin last Friday that  the manufacturing sector might become moribund if the high cost of production of manufactured goods was allowed to continue.
"Our members are complaining of low power supply from the electricity distributors in the areas where their businesses are located.
"The power supply is going down on a daily basis, while consumers are being charged outrageous electricity tariff; in some cases you will not have power but electricity bills will be given to you to pay.
"All our members are complaining about power shortage because the price of Diesel to run generators has recently gone up to N290 per litre.
"We were buying a litre of Diesel for between N210 to N230 earlier this year, but it has increased by almost 30 per cent", he said. 
According to him, the price of most of the raw materials, especially the imported ones, has gone up by over 100 per  cent.
"We are struggling to remain in business because customers are not ready to buy our manufactured products at high prices", he stressed. 
He suggested that the government should monitor the activities of the power distributors to tackle the sharp practices in their dealings with consumers.
MOSIEND Threatens ExxonMobil Operations Over N82bn Court Judgement
The Movement for the Survival of Izon Ethnic Nationality in the Niger Delta, MOSIEND has issued the American oil firm, ExxonMobil, 14-days ultimatum to pay the N82 billion awarded against them by the Federal High Court, for damaging the environment of her host communities in Ibeno, Akwa Ibom State or have her operations disrupted.
Vice-Chairman, MOSIEND, Akwa Ibom chapter, Mr. Patrick Afaiko, who gave the ultimatum said it will not fold it hands to watch the company carry-out its clandestine and habitual manner of damaging the environment without adequate compensation.
Afaiko noted instead of paying the N82bn compensation to Ibeno communities that were affected by oil spillage, ExxonMobil has gone ahead to appeal against the High Court judgement.
He observed that rather than assuaging the damage done to the people and the environment, ExxonMobil has choosen to spend huge sums of money going from one court to the other in order to subvert justice.
"ExxonMobil has appealed against the judgment of the High Court which directed that it should pay N82bn to communities in Ibeno LGA and environs that were affected by its oil spillage some years ago.
"It is more saddening to note that ExxonMobil rather than paying for the great damage it had done to our aquatic life, choose to spend all that sum going from one court to another.
"It is glaring the insidiousness of ExxonMobil for its inapproachable disposition depicted in the wanton sack of workers who are now indigents and the keeping of all major contracts and sharing same amongst its executives is insensitive, ruthless, oppressive and treacherous, as can be seen in all its policies and activities towards the host communities and catchment areas over the years.
"It is based on these and more that MOSIEND in its decisive resolution agreed never to fold its hands and watch ExxonMobil proceed with its habitual and clandestine manner of damaging our land and aquatic life without quantum compensation".
MOSIEND warned that after the expiration of the ultimatum on the 8th of August, 2021, it will mobilise its units, clans, chapters, national and sister ethnic organisations including militants to shut down ExxonMobil operations at Eket Terminal.
"ExxonMobil should, as a matter of concern, abide by this order to avert the unforeseen consequences of actions that will follow. MOSIEND will not tolerate this callousness anymore. We want to use this platform to urge all local and foreign workers to vacate the terminal for their own safety. He who is down, fears no fall. We can no longer stomach their devilish treatment.
"We are also calling on Governor Udom Emmanuel, Minister of State for Petroleum Resources, Chief Timipre Slyva; past ministers for Petroleum Resources, Dr Ibe Kachikwu and Mr Odein Ajumogobia, who have strong ties with ExxonMobil to prevail on the company to as a matter of urgency, engage the Local Government, the King and good people of Ibeno for discussions and prompt payment of compensations, rather than hiding under the cover of judiciary to avert justice and fairness which is a sinequanon for peace.
"ExxonMobil ought not to be operating and making profit while the affected indigenes suffer untold hardship due largely to the reckless and unprofessional conduct of their staff, causing misfortune, hence, leaving the casualties redundant and jobless for years, not even some sort of palliative to cushion shock and agony of the victims.
"ExxonMobil will be held responsible for any consequences that will arise from the actions. We will apply all conventional and unconventional strategies to drive home our demand. The Niger Delta people have been taken for granted for too long, this multinational has been taking our patience, tolerance and cooperation for granted", MOSIEND.