Free Meal Policy: What Impact, How Sustainable?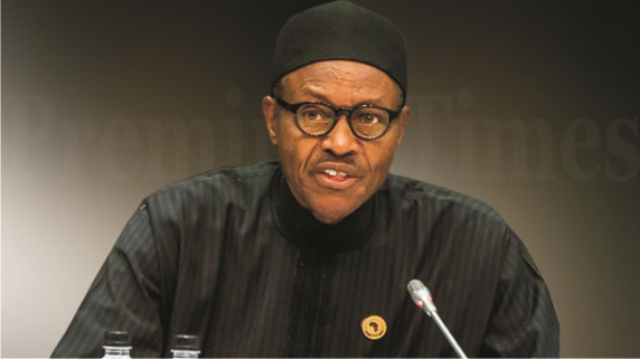 The President Muhammadu Buhari led Federal Government appears ready to implement one of its campaign promises – the provision of free meals for primary school pupils in the country.
What impact will the project have on the education sector? How sustainable  is  it? These were some of the questions our Deputy Editor (Features), Calista Ezeaku put to some members of the public. Our photographer, Ken Nwuieh captured their images.
Lady Onyinye Mgbemena – Lecturer:
Since independence, governments have always formulated sound policies which to all intents and purposes are meant to advance the nation development wise, but midway through implementation, the policies are left to go moribund or entirely jettisoned. Sometimes after serving a pre-determined purpose as a result of several factors traceable most often than not to lack of continuity, being that many of our leaders consciously have not come to realize that government indeed is a continuum.
This brings to mind another set drawback which is lack of political will to faithfully implement policies as well as paucity of funds. Of course, there is the almighty corruption which has sucked in a good number of policies. Shedding more light  on corruption, policies selfishly conceived on the face value may seem good, but upon a little scratch, the real intention of the formulation which is to feather personal and financial interest is revealed. It is against the backdrop of this that I am persuaded to enthuse that the free meal policy, much as it is good, I view with great cynicism over doubt of its sustainability, I want to be proven wrong.
The beauty of this policy cannot be over emphasised. The overwhelming poverty in the land is taking a heavy toll on over 70% of the country's population, most of which live below the poverty line and therefore can hardly afford a decent meal a day makes the feeding policy very compelling and quite apt at this stage of our nation's development. It will no doubt afford a child better frame of mind to study without much distraction, with a concomitant boost in education.
Thus, all hands must be on deck to ensure the sustainability of this project and this will be achieved when it is prioritized. On this nexus, I urge government to ensure product management of resources allocated to the project. The inclement economic climate which has seen the price of plummet abysmally in the international market, rendering our economy comatose, makes the prioritisation necessary. Be that as it may. There is the need to create more awareness on the part of parent to send their children and wards to school without necessarily luring them to school using meal as a bait.
In the final analysis government should show more than a passing interest to ensure that the project which has begun in earnest in some pilot states does not become a flash in the pan.
Mrs Osaghae – Teacher: It is a welcome development in the sense that we are presently going through a period of very high cost of foodstuff and other items alongside retrenchment/downsizing of the workforce in many organizations. The effect of this is that several average homes will have to cut down on the number of meals they can offer. This will in turn imply that a good number of children would likely  be sent off to school without breakfast nor a lunch pack; maybe only with a few biscuits to sustain them through the school day. The rigours of academic work which often involves a lot of physical activity as well as mental energy puts a heavy demand on a child's total energy, which is an end product of proper nutrition. Children and even a good number of adults cannot function optimally when hungry. Serving a meal to school children would therefore ensure that they would be able to concentrate properly and learning would continue to take place irrespective of the prevailing economic circumstance in our nation.
However, the sustainability of this scheme is not certain since it is not addressing the key issue s of unemployment and poverty. Sustainability would therefore be determined by the government of the day. When another regime is in office, they could think and act otherwise.
Alhaji Usman Ibrahim, – Chairman, Arewa Counsultative Forum, Rivers State:
It is a very good policy but I think there are other more important issues in the country that should have been tackled before we start talking of feeding of the pupils. First of all, the primary schools are supposed to be equipped with modern infrastructure and teaching materials. This will boost the primary school education in Nigeria. We are  also faced with the issue of insecurity especially here in Rivers State and we expect the Federal Government to intervene in solving the problem.
However, I still believe the free meal a day to pupils is a good development as it will help the children to be more focused in school. It will encourage them to go to school. It will also make the children to stay in school till the school dismisses. There are instances where pupils go on break and do not return to school. This will be minimized. The free meal policy will also encourage parents to send their children to school. With the current economic situation of the country, many parents can hardly afford one meal a day. So if they are sure that their children will be given one meal a day in school, they will be eager to send them to school.
I pray the programme will be sustained beyond Buhari's government because in Nigeria we have the problem of continuity of government projects and programmes in Nigeria. And for the free meal a day to pupils programme to be sustained, there must be a proper funding of it. At the same time, the state Universal Basic Education should be involved in the programme. They should be involved in supervising the feeding to ensure that the right things are done. I will also suggest that the national assembly should make a law, compelling all further administration, to implement the policy. I will also advice that effort should be made to empower the parents financially, so that they will leave up to their responsibilities of feeding and catering for the children adequately.
Mrs Pat Opuebi – Civil Servant:-
With the way things are going now, I don't think the project is sustainable. You see all promises they've been making to us, we are not seeing their fulfillment. So the possibility of the realisation of the free meal a day to pupils is very slim. I also feel they are going to politicize the project. So it might not go according to how it was planned. The project is a good one but my fear is that it will not be sustained. It will help the children educationally because sometimes the children leave the house on an empty stomach. Sometimes some of them steal their parents' money to buy something and eat in school. But having that assurance that they will be fed in school, it will go a long way to help them.
So, I will advise the federal government to put measures in place to ensure that the project is sustained even beyond Buhari's government.
Mr Kingsley Nnebara – Civil Servant :-
It is a good development if government can abide by the rules of that policy, not tomorrow they cannot continue with it. If they can sustain it, it is good. It will help the children. It will make them to be strong. If they did not eat at home and in school you give them one meal, it is good for them.
Chief Achor Owhonda – Businessman:-
The policy is a good one but I don't see the feasibility considering the current economic situation of the country. Everything is going down. So I don't see the Federal government being able to bear such burden in all the public schools in the country. The Federal government has been crying that there is no money and every sector is down sizing. So for the Federal government to say billions of naira has been set aside for this project, it means they have been lying to us. It means there is money. But if there is money, we should even invest it in some other sectors that will yield income, not to feed school children. Feeding of school children shouldn't be our priority. It should be the responsibility of parents to feed their children. There are some specific food children eat at home and the free meal provided in school might not cater for that. So it will be a waste for Federal government to fund such project.
To me, I will say that rather than helping the children to learn, it will even cause distraction   because there is time for the  food to be served and time for the children to eat the food. So these periods are shorting the time they will use to learn. So it will distract children from learning. Considering  the number of children we have in public schools, it is not possible that the whole children will be fed during break. I'm also certain that the Federal government cannot sustain it. They might be able to manage it for moment but after sometimes it will collapse. Another point is that some people will milk from it. Some people will use it as a means of making money. So I am discouraging it. They should look for other areas to invest our money, not in feeding school children.
As a parent I will not be comfortable for my child to eat the free meal. I was listening to radio sometime ago and a story was told of how a cook in a secondary school in Lagos would blow her nose  inside the food she was cooking for the students. The students saw it and protested. That made some of the students to jettison boarding. That discouraged some of us. For instance, I boarded when I was a student but my children will never board because of such attitude.
You don't know how the food they give them in school was prepared. They are not prepared in very hygienic environment, sometimes.  So if care is not taken, the free meal a day project might lead to food poisoning because of how and where they are prepared.
So, since the federal government  has already budgeted for the project, they should go ahead and try it. If not I would have advised that they should drop the idea.
FG To Eradicate Multiple Taxation In Mining Sector – Adegbite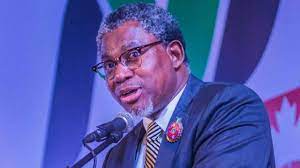 The Minister of Mines and Steel Development, Mr Olamilekan Adegbite, says the Federal Government is setting in place various measures to eradicate multiple taxation for miners.
At the flagship Forum last Tuesday in Abuja, Adegbite said the ministry was engaging with the three tiers of government to resolve this issue.
He said that this informed the recent webinars and advocacy engagements by the ministry with all stakeholders in the country involved in the mining industry.
He said that though the constitution vested control of mineral resources in Nigeria in the Federal Government, the fund goes into the Federation Account, of which everybody participates.
He added that all the 774 local governments got money from that account but if they cut corners by disturbing the miners with unnecessary local taxes they get discouraged.
"So, it is double jeopardy when you go and do all these illegal taxes, or you go and disturb the miners, when you will benefit from what is derived in your place, you get a 13 per cent derivation.
"You also get your share of the federal accounts as of course laid down statutorily. So, it is a continuous process, we educate everybody and I think we are getting good results."
The minister said there was a Mineral Resource Committee (MIRENCO) in every state and the chairman was nominated by the governor of that state, so that he would be in the know about everything going on about mining in that state.
He said that the chairman of that committee was to oversee all the activities between the miners, the community, the state government and the Federal Government.
"So, on that committee, the Federal Government has representatives, the local government has representatives, the governor chooses the chairman and then Ministry of Environment and other stakeholders bring in representatives as well.
"So, through this committee, everybody can participate, and make sure that we work in harmony, bake a bigger pie so everybody can share.
"So, it is continuous advocacy, we let them know what we are doing and of course they can also participate, where they do not understand or where the governor has any problem he can always ask the chairman."
On the issue of rock blasting, he said cities had expanded to meet quarries.
According to him, quarrying is a necessity, because stones are needed to make concrete when building roads and houses.
Nigeria Lost N53.26bn To Gas Flaring In Two Months – NNPC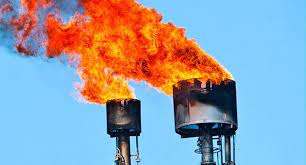 Nigeria lost an estimated N53.26billion in the first two months of this year as international oil companies and local players flared a total of 33.04 billion standard cubic feet of natural gas.
The oil companies wasted 17.53 billion scf of gas in February, compared to 15.51 billion scf in January, according to data obtained from the Nigerian National Petroleum Corporation.
With the price of natural gas put at $3.93 per 1,000scf as of Wednesday, the 33.04 billion scf flared translates to an estimated loss of $129.85million or N53.26billion (using the official exchange rate of N410.13/dollar).
The NNPC, in its latest monthly report, said out of the 206.05 billion scf produced in February, a total of 133.06 billion scf was commercialised, consisting of 40.15 billion scf and 92.91 billion scf for the domestic and export market respectively.
It said this implied that 64.48 per cent of the average daily gas produced was commercialised while the balance of 35.52 per cent was re-injected, used as upstream fuel gas or flared.
Gas flare rate was 7.67 per cent in February (i.e. 565.52 million standard cubic feet per day), compared to 7.73 per cent in January (i.e. 554.01 million scfd).
In January, a total of 223.55 billion scf of natural gas was produced, translating to an average daily production of 7,220.22 million scfd.
Out of the total gas output in January, a total of 149.24 billion scf was commercialised, consisting of 44.29 billion scf and 104.95 billion scf for the domestic and export markets respectively.
Firms producing less than 10,000 barrels of oil per day will pay a gas flare penalty of $0.5 per 1,000 scf.
The penalties paid by oil and gas companies for flaring gas in the country will be invested to build midstream gas infrastructure in host communities, according to a new provision introduced into the Petroleum Industry Bill by the National Assembly.
"Moneys received from gas flaring penalties by the commission (Nigerian Upstream Regulatory Commission) pursuant to this subsection, shall be transferred to the Midstream Gas Infrastructure Fund for investment in midstream gas infrastructure within the host communities of the settlor on which the penalties are levied," the Senate and House of Representatives said in subsection (4) of section 104 of the bill.
Nigeria To Boost Trade Volume Through ECOWAS TPOs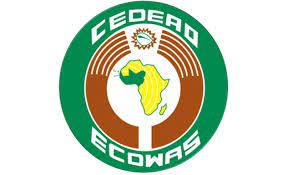 Nigeria is poised to boost its non-oil exports following the official launch of the Economic Community of West African States (ECOWAS) Trade Promotion Organisations (PTOs).
With Executive Director /CEO of the Nigerian Export Promotion Council (NEPC) Segun Awolowo, as the inaugural president of the ECOWAS TPOs, the NEPC is repositioning the nation's export through the implementation of its N50 billion Export Expansion Facility Programme (EEFP), a part of the Economic Sustainability Plan whose development and implementation is being led by the Vice President.
EEFP is expected to significantly raise the volume of non-oil exports in Nigeria, and it's a spin-off of the Zero Oil Plan developed by Awolowo and approved by the President.
Besides providing financial support for the average Nigerian exporter, EEFP is also going to see the establishment of top-notch warehouses close to airports where Nigerian goods meant for export would be packaged to globally competitive standards ahead of their exportation.
The EEFP, in line with the FG'sEconomic Sustainability Plan (ESP), is focused on cushioning the effects of the Covid-19 pandemic on non-oil export businesses,thereby safeguarding jobs and creating new ones.
In March, Minister of Industry,Tradeand Investment (MITI), Niyi Adebayo, officially flagged off the EEFP and launched the first online Grant Management Portal (GMP) for non-oil exports.
While the EEFP is being implemented by the NEPC, the Federal Ministry of Industry, Trade and Investment is the supervisory body over the agency and its operations.
It was learnt although the programme anticipated 500 beneficiaries, since the launch, it has received over 3,500 applications for the grant, out of which over 2,000 were verified after meeting the eligibility criteria.
Federal Government officials said further details and plans on disbursement to final successful beneficiaries are being awaited.