'PHEDC Loses N233m Monthly To Theft'
The Port Harcourt Elec
tricity Distribution Company (PHEDC), says it loses N233 million monthly to stealing of electrical installations, illegal connection, owing of bills and others.
The Head of Revenue Protection in the company, Mr Nsikak Udi, said this at a news conference shortly after a meeting of the company with electricity customers in Calabar, noting that the electricity company had suffered great loss.
According to him, over 7.19 per cent of electricity consumers indulge in the activities of owing bills, vandalising electrical installations, illegal connections and others.
"As it is now, PHEDC is losing N233 million monthly to direct theft. These direct thieves are those persons who hook up to our meters directly; by-pass bills and carry out illegal connections.
"We recently carried out a field operation on our customers in our area of operation and we found out that about 9,000 of them on the prepaid platform have never paid bills for once.
"These people have been stealing electricity supply. Electricity theft comes in different forms direct hooking by welders to carry out their activities and illegal connections, among others.
"These illegal connectors are not in our billing system, the energy they consume is not recorded and these groups of persons are also involved in electricity theft.
"We are saying that such things should not be allowed to continue anymore as anyone caught would face the law'', he warned.
He said that if such activities were not reported by concerned citizens to the right authority, consumers would continue to suffer power outage.
He, however, warned electricity workers to stop conniving with consumers in reducing their billings for self gains.
"This N233 million monthly loss can get us 95 transformers every month, it can also fetch us over 8,400 three face prepaid meters monthly and 5,400 single face prepaid meters every month.
"Also, this amount of money can also give us 30 brand new vehicles to help us carry out our duties effectively.
"We are saying no to energy theft. We are also collaborating with security agencies so that they can help us curb this ugly incident'', he said.
He added that the company had arrested some persons in connection with electricity theft, saying that no fewer than five of them had been prosecuted.
Host Community Set To Resolve Chieftaincy Tussles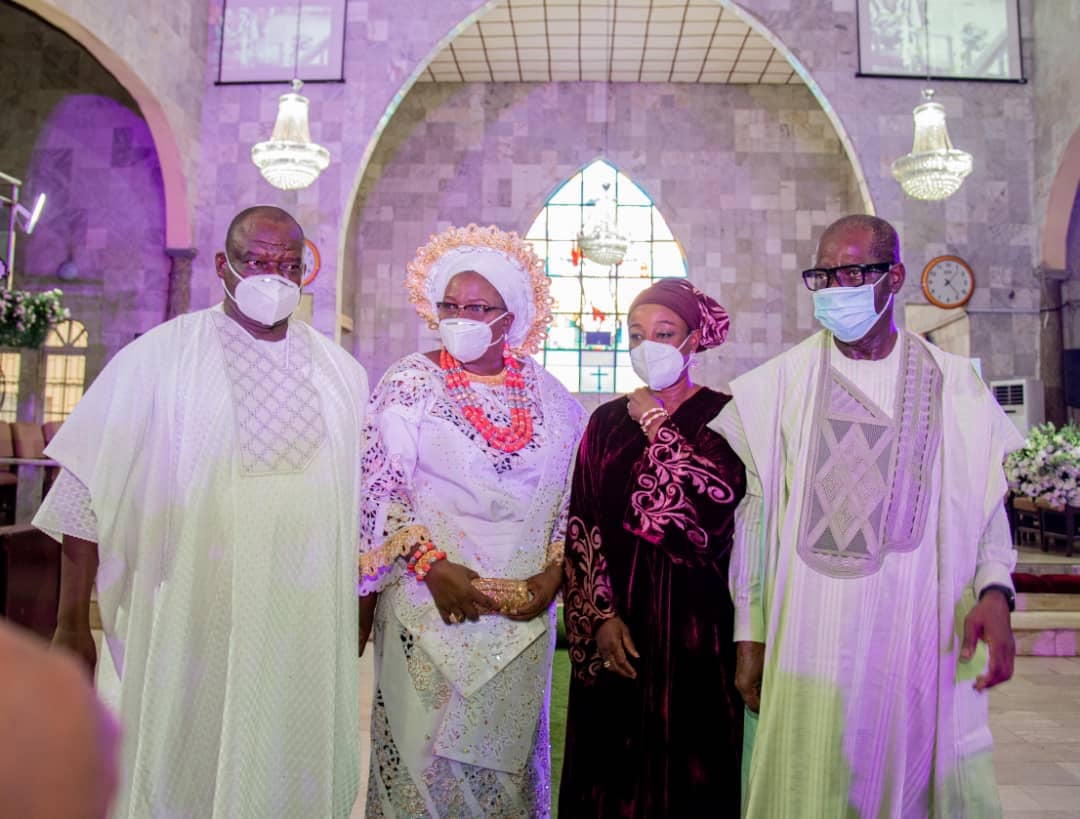 Otuasega community of Ogbia council area of Bayelsa State has said they were willing to resolve the protracted chieftaincy tussle bedeviling the community before August this year.
The Tide learnt this at the weekend by the community's interim leader and CDC chairman, Mr Igbuasi Gbanibebi.
Igbuasi who also doubles as the chief security officer of the SPDC's host community hinted that the community's leadership has resolved to end all contentious court cases on who becomes the Paramount ruler of the community.
He regretted that the suits instituted by the contenders to the throne, owing to the 2018 disputed chieftaincy election of the community have impeded development.
"We've decided as a community to withdraw all the cases concerning our chieftaincy election from court.
Though our tenure as CDC and community leadership would end by August this year, we're resolve to end all cases and install a paramount ruler before we leave office on or before August", he said.
"We're talking to the contenders to the throne, hopefully they're are cooperating, but should they refused, we would ask all of them to stop drawing us backwards and use the old traditional means or ask the clergy in the community to fast and pray, and then tell us whom God has ordained as our Paramount ruler", he added.
Igbuasi who also spoke on the prevailing peace in the community in the absent of a substantive monarch commended the joint task force, JTF, Police and the community's own vigilante service for sustaining the peace in the area.
Diri Solicits S'Korea's Partnership On Agric, Infrastructure Dev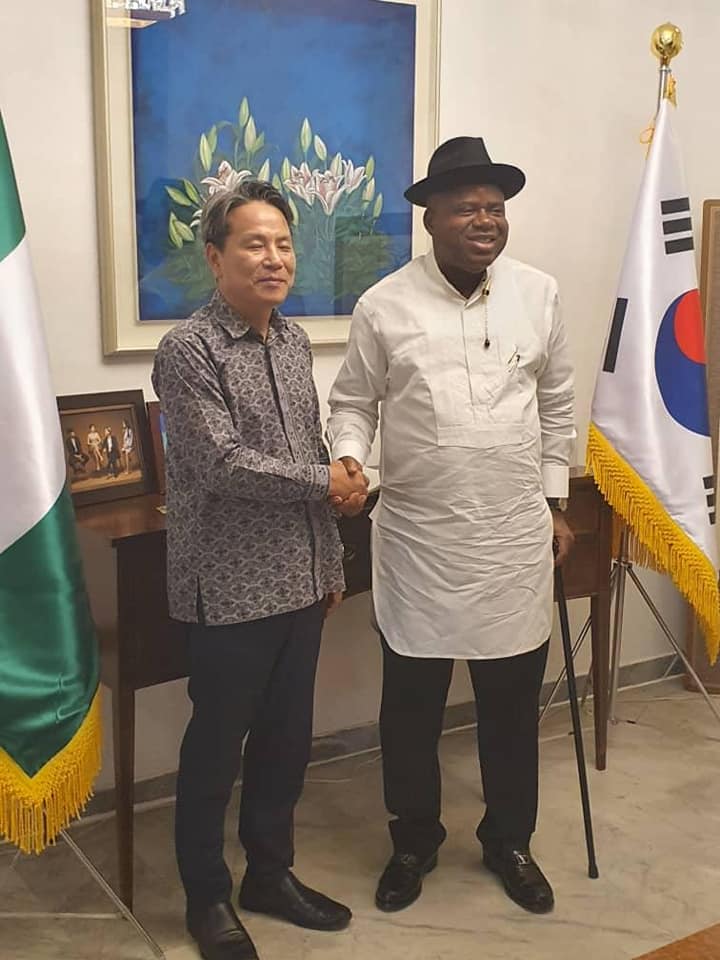 Bayelsa State Governor, Senator Douye Diri, has sought the partnership and support of South Korea in areas of agricultural, maritime and infrastructure development of the state.
At a meeting with the South Korean Ambassador to Nigeria, Kim Young-Chae, in Abuja, Governor Diri said given its maritime similarity with Bayelsa State, the state also needed the South Korean expertise and partnership in developing deep-sea fishing, aquaculture and rice cultivation.
His Chief Press Secretary, Mr. Daniel Alabrah, in a statement, quoted the governor as saying that the state was equally interested in partnership in education, science and technology as well as in oil and gas.
He said his administration pays serious attention to the issue of security as top priority and has conscientiously worked with the security agencies to make Bayelsa and its maritime domain safer than before.
"The purpose of this meeting is to explore areas of economic partnership and seek the expertise of South Korea in developing our state and its economy.
"Bayelsa has huge potential in agriculture and marine resources. We seek foreign investment in aquaculture and deep-sea fishing. Our terrain is good for aquaculture to thrive as well as rice cultivation and production with the large expanse of land already in Peremabiri and Sampou. We are trying to revive the culture of farming in our state. The government is interested in commercial farming as against the culture of subsistence farming that a lot of our people engage in", he said.
"The South Korean expertise is also required in the production of plastics, in science and technology and the oil and gas sector. Our administration is taking deliberate steps to open up the state. This can be done through massive road construction and development of infrastructure, including how to control the perennial flooding in our state. We seek your partnership and expertise too in this area", he added.
Governor Diri noted that such partnership would help in empowering youths of the state that would be given training in order to check youth restiveness and militancy.
By: Ariwera Ibibo-Howells, Yenagoa
Anambra Guber Poll: Bayelsa Deputy Gov Predicts Victory For PDP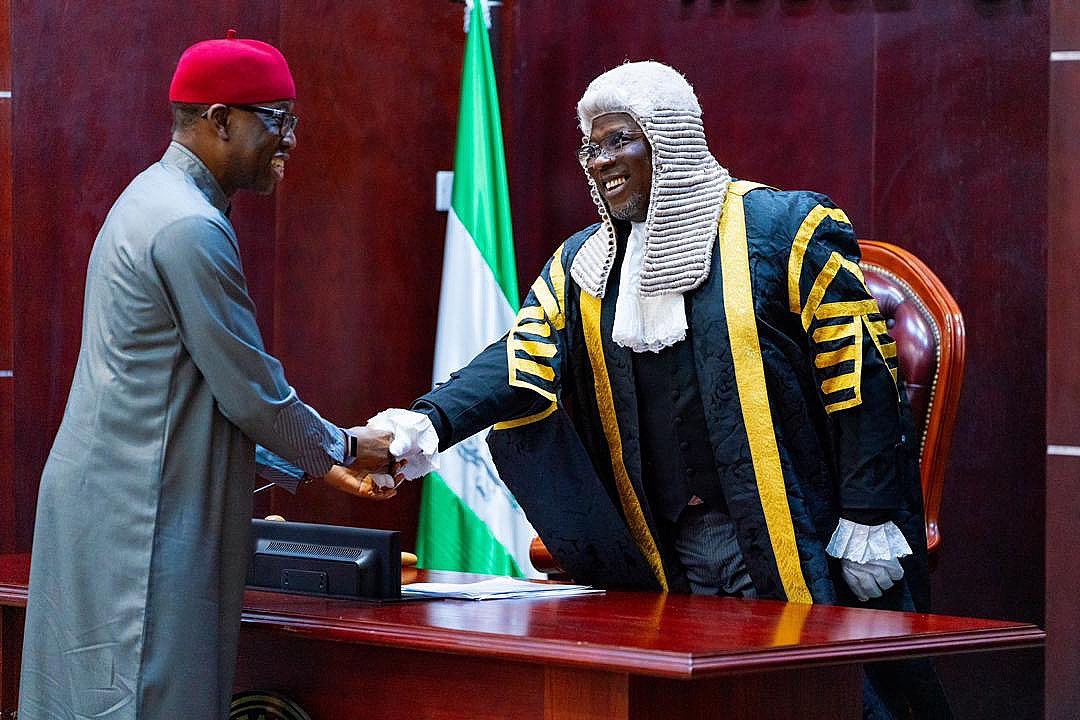 Ahead of the November 6 Governorship Election in Anambra State, the Deputy Governor of Bayelsa State, Senator Lawrence Ewhrudjakpo, has said that the Peoples Democratic Party, PDP, would coast home to victory in the south-east state.
Ewhrudjakpo expressed the optimism at the state Party Secretariat in Awka shortly after leading a committee to conduct the election of local government delegates for the forthcoming PDP primaries in Anambra State.
A statement issued by his Senior Special Assistant on Media, Mr Doubara Atasi, the Deputy Governor was quoted as, describing the exercise as smooth and successful, noting that 21 delegates were elected in the process.
Senator Ewhrudjakpo, who is the Chairman of the committee, disclosed that additional 21 physically challenged persons representing the 21 local government areas of the state were also chosen by members of the party.
While expressing delight at the show of unity and cooperation among the various stakeholders of the PDP in the state, he maintained that there were strong prospects, that the party has what it takes to win the November 6 election.
According to the Bayelsa Deputy Governor, the PDP delegates were elected in a peaceful, free and fair manner under the supervision of officials of the Independent National Electoral Commission, INEC.
He added that as a law abiding party, the PDP would soon conduct its primaries in accordance with the timeline provided by INEC and give whoever emerges as its flag bearer all the needed support with a view to winning the election.
He thanked the National chairman of the Party, Prince Uche Secondus, the Chairman, PDP Governors' Forum, Alhaji Waziri Tambuwal and Governor Douye Diri of Bayelsa state for giving him and members of the Committee the opportunity to serve the party.
"It has been a very successful programme. As you can see, there is no protest going on. Everywhere is peaceful and calm. So we have successfully completed the exercise, which was witnessed by INEC. Members of our party have freely elected 21 delegates of their choice and also 21 physically challenged persons to represent those who are going to participate in the primaries", he said.