Football World Mourns Keshi
The football world has
been mourning the sudden death of former Nigeria coach Stephen Keshi.
The 'Big Boss', as he was fondly called died of cardiac arrest early Wednesday  in Benin City, according to family sources.
Reacting to his sudden demise were present and past footballers, top officials, the international media, as well as football federations.
Former Nigerian sports minister Bolaji Abdullahi saluted: "That we were victorious and won the Nation's Cup after 19 years was largely due to the leadership provided to the team by Keshi.
"He was passionate and committed to the Super Eagles team as he was to Nigerian football.
"Keshi's love for Nigeria was never in doubt, whether as a coach, captain of the Super Eagles or footballer."
Keshi's former Nigeria teammate and his replacement as the Super Eagles coach, Sunday Oliseh wrote: "Horrible news and sad day as our legendary captain  and brother Stephen Keshi dies. May his blessed soul rest in peace. We lost an iconic hero today."
Hapoel Be'er Sheva of Israel and current Nigeria international, John Ogu, who made his debut for Nigeria under Keshi, remains in shock: "Please tell me it's a lie that Keshi is gone!!!Please tell me it's all false.
"Please I beg you in the name of God that it's all false that Keshi is gone. Big boss please!!!!! Don't do this boss," he wrote.
The international media also paid its respect to the former Nigeria captain. English tabloid, Daily Mirror also paid their respects.
"Former Nigeria coach and captain Stephen Keshi dies 54," they wrote on twitter.
Former African footballer of the year and Zambian legend, Kalusha Bwalya, was also not left out as he expressed shock at the death of the 'Big Boss'.
"Woke up to the sad news of the passing of my brother Stephen Keshi. I can't believe it. I am in shock . Football legend. RIP.
"I can't believe it. I am in shock, my brother. Keshi and myself started almost at same time in Belgium (1986) RIP."
Keshi, 54, was set to return to coaching after he was sacked a year ago by Nigeria.
He also led Nigeria to its third African Cup of Nations title in 2013 – the first in 19 years – as well as leading them to the second round of the World Cup the following year.
NYG: Rivers Basketball Team Embarks On Preparations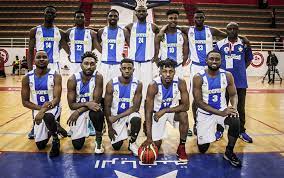 The Rivers State Basketball Association,has commenced  preparations for the forthcoming 2021 edition of the  National Youth Games (NYG) scheduled to hold September, this year.
This was disclosed by  Head Coach of the body, Dagogo  Okumgba, yesterday during an exclusive interview with Tidesports, at the state basketball court.
According to him, the team has commenced the preparation, ahead of the upcoming sports fiesta to build and fortify its athletes for the task ahead  and other engagements that may likely come up in the future.
Coach Okumgba explained that the athletes were in high spirit and are doing well in their preparation for the competition, saying that they (athletes) would compete honourably, when the fiesta eventually gets underway.
"The athletes are working assiduously to ensure they compete favourably and are poised for victory at the NYG scheduled to be hosted by Ilorin,  Kwara State,"  Okumgba said.
However, the coach feared team sports might not participate in the competition, as he lamented their (team's) absence at the National Sports Festival (NSF) held in Edo early this year.
"I think the decision was made as a result of the Covid-19 pandemic to reduce the number of athletes to take part in the festival. I don't know, if what happened then will repeat itself, considering the third wave of the virus," he said.
He urged his athletes to keep faith and keep the fire burning, adding that they should not relent in their preparation for the competition, whether or not they take part in the fiesta, the preparation will definitely keep them fit for other engagements.
" It is better to be ready than not, just as the motto of the Boys Scout, l believe early preparation, being prepared at all times, is one major  key to success," he concluded.
By: Nancy Briggs
Covid-19 Scare: Team Nigeria Undergoes Daily Tests In Tokyo
As Covid-19 cases continue to rise in Tokyo, venue of the 2020 Olympics, Team Nigeria's camp has resorted to daily testing of the members of their contingent.
Tidesports source gathered that there had been daily reports of athletes and officials contracting Covid-19 at the Olympics Games Village in Tokyo.
The Tidesports also reported that a Nigerian official in his 60s was hospitalised after contracting the virus.
One of the athletes, who spoke with our correspondent on the condition of anonymity, said athletes and officials were taking necessary precautions to ensure they did not contract the virus.
According to him, this includes daily testing and staying away from the public.
"We are doing everything that needs to be done not to contract the virus. We test daily and don't mingle," he said.
Another athlete, who also spoke on the condition of anonymity, said it was not the type of Olympics she would have loved to compete in due to the deadly virus. "It has not been easy here trying to adjust to the high temperatures. Covid-19 here is real. Athletes, particularly me, are very careful. Life isn't easy here at all. Not the kind of Olympics I would have loved to take part in but in all, I'm glad to be here," she said.
Public Relations Officer of the Nigeria Olympics Committee, Femi Adetula, said the unnamed Nigerian official was already getting better but declined to name the official, saying the NOC was respecting his rights.
"It's been confirmed that an official contracted the virus. He is in isolation, receiving treatment and he is doing fine. In a matter of days, the official will be out of isolation because of the recovery rate," he said.
NBA: Milwaukee Star Anxious To Visit Nigeria – Wants To Learn About His Roots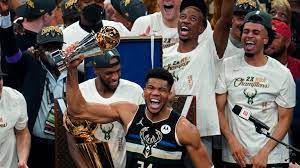 Milwaukee Bucks All StarGiannis Antetokounmpo wants to visit Nigeria soon and  cannot wait to learn more about his roots.
Antetokounmpo, who produced a performance for the ages to lead the Milwaukee Bucks to their first NBA title since 1971 after a 105-98 win over the Phoenix Suns last Monday, was born in and represents Greece.
"Obviously, a lot of people don't know where I'm from. A lot of people think my mom or my dad is from Greece, but no,. Both of my parents are black. Both of my parents are Nigerians."  Antetokounmpo said.
"I grew up in a Nigerian home, Obviously, I was born in Greece and went to school in Greece. But at the end of the day when I go home, there is no Greek culture. It's straight-up Nigerian culture. It's about discipline, it's about respecting your elders, having morals," he said.
Antetokounmpo,  who said his original surname  Adetokunbo  was  mispelt  at the Greek Passport office,  hasn't traced his roots in person yet, but hopes to visit Nigeria either this summer or next summer ,  revealing that he got his Nigerian passport in 2015.
"I want to see where my family comes from, where my mom was raised, see my family, see where my dad was raised. That is very important. I hope my kids can do the same thing for me," Antetokounmpo said.
Meanwhile, Basketball legend and NBA Hall of Famer, Hakeem Olajuwon said Nigerians were proud of Giannis Antetokounmpo despite the Milwaukee Bucks All-Star representing Greece.
"I'm sure Nigerians are very proud of him, especially because of the way he has conducted himself and how he is dominating the league," Olajuwon said. He has accomplished a great deal in such a short period of time," he said.