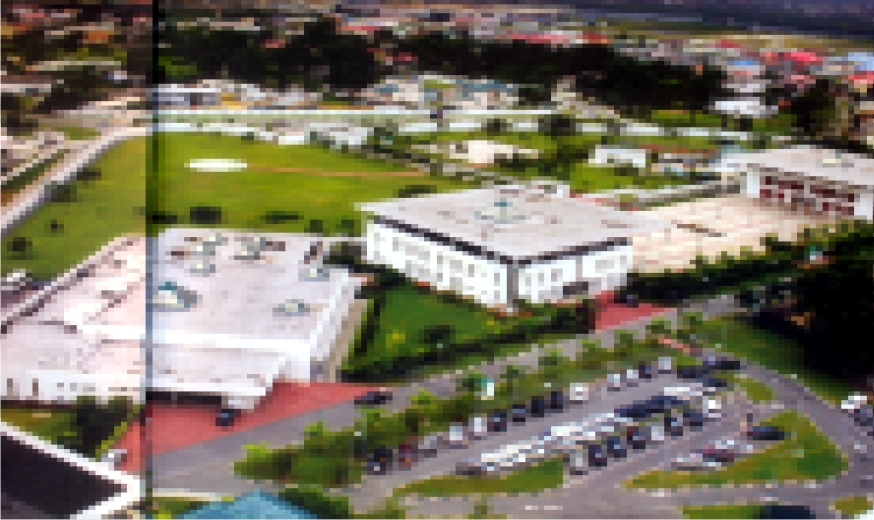 Administrative and commercial
developments in two Nigerian cities, namely Enugu and Port Harcourt between 1939 and 1967, more than any other factor, provoked and motivated the Rivers people to start thinking of, and fighting for the ownership of a separate state.
The peoples of the present day Bayelsa and Rivers State were, administratively made part of the Eastern Group of Provinces in 1939, with administrative headquarters at Enugu. The Eastern Group of Provinces later came to be known as Eastern Region of Nigeria or for short, Eastern Nigeria.
Eastern Nigeria was made up of one majority ethnic group, the Ibo and several minority ethnic groups such as Ijaw, Ibibio, Efik, Annang, Ogoja, Ikwerre, Ogoni, Ekpeye, Ogba, Abua and many more. The ratio of the population of the Ibo vis-a-vis the Eastern Nigerian minorities is 7.5 : 5.5.
The entire Rivers area was part of Owerri Province at the time. The first documented pressure for a Rivers Province was generated in the old Legislative Council in Lagos by the late Rev. E. T. Dimiari, member of the Legislative Council from 1944 to 1946. He was a priest from Bonny, Rivers State He was supported by Chief the Hon. Obaseki, Prime Minister of Benin, Edo State. The Hansards of 1946 are replete with speeches of these two legislators on the issue.
However, the person that championed the struggle for the creation of Rivers State for a quarter of a century until the goal was realized is Chief Harold J. Dappa-Wilcox, later Dappa-Biriye, also from Bonny.
Mr. Harold Dappa-Biriye actually sacrificed his life, time and career for the titanic struggle for the creation of a Rivers State. His father, Mr. R.T.E. Wilcox, the first Bonny lawyer, graduated in Law from the University of London, England in 1948 and later became a Magistrate in Nigeria. Mr. Harold Dappa-Biriye's performance in the school certificate examination at Kings' College, Lagos in 1941 was, simply superlative! He scored Alphas (A1) in all his subjects.  This excellent performance instantly earned him exemption from the London University Matriculation examination. That implies automatic admission at the University of London, England. However, the struggle for the creation of a Rivers State so attracted his attention that he sacrificed his going to study at the university, for the struggle for the creation of a Rivers State.
It is now of common knowledge that in 1941, Mr. Harold J. R. Dappa-Biriye, fresh from Kings' College, Lagos effectively convinced his father, late Mr. R. T. E. Wilcox, the reality of the fact that a separate province for the various communities traditionally styled by our Ibo neighbours as Rivers people would induce a government based in Lagos to provide relevant facilities for the people. He also suggested to his father the need for the organisation of a body for those communities to press for the creation of a Rivers Province.
There was an important political development that took place at Aba, Abia State in June 1949. Dr. Nnamdi Azikiwe founded the National Council of Nigeria and the Cameroons (NCNC) in 1944 and remained its effective leader. The NCNC is the first militant political party in Nigeria. In 1947, the Ibo State Union (ISU) offered Dr. Azikiwe the presidency of ISU, and he mistakenly accepted the offer. The first Ibo congress took place at Aba in June 1949. Dr. Azikiwe, at the congress addressed the Ibos through a Key-Note Address, in his joint capacity as President of the NCNC as well as President of ISU. The Key-Note address is published in Selected Speeches of Dr. Nnamdi Azikiwe (London: Cambridge University Press, 1961).
A part of his speech was very offensive to all non-Ibo Nigerians. Dr. Azikiwe planted the seed of TRIBALISM in Nigeria through this speech. The offensive part of the speech reads as follows: 'It appears that the god of Africa has specially created the Ibo man to lead the other sons of Africa out of colonial bondage. It is our manifest destiny to rule'.
Dr. Azikiwe began his political career in Lagos and making an inroad into the Western House of Assembly at the time.
Nigeria was yet to obtain political independence from Britain in 1949 and the Ibos were already claiming that at independence they (the Ibos) would take over political leadership from the British and rule all non-Ibo Nigerians.
1951 was an election year in Nigeria. Sir, Alhaji Ahmadu Bello in the Northern Nigeria and Chief Obafemi Awolowo in Western Nigeria reacted drastically to Dr. Azikiwe's 1949 Key-Note Address. In order to fare well in the 1951 national elections, Sir Ahmadu Bello transformed a socio-cutural pressure group, Jan'yyar Mutenam Arewa into a political party: The Northern Peoples Congress (NPC). Chief Obafemi Awolowo took a similar step by transforming Egbe Omo Oduduwa into the Action Group (AG).
Chief Obafemi Awolowo did not stop at that. As leader of the Yorubas, he mobilized his people and drove Dr. Azikiwe away from the Western House of Assembly in 1952.
'Professor' Eyo Ita, an Efik from Calabar, Cross River State was the most successful politician in Eastern Nigeria at the time. A prolific writer, he graduated in Education from Columbia University, New York in 1932 and was already Leader of Government Business (the topmost office held by a Nigerian) in Eastern Nigeria in 1952.
Dr. Azikiwe, driven away from the Western Region, returned to the Eastern Region and teamed up with his more populous Ibo people and displaced 'Professor' Eyo Ita and became the new leader of Government Business in Eastern Nigeria towards the end of 1952. Dr. Azikiwe committed a civilian coup d'etat to occupy this office.
In 1954 when experimental independence known as 'Self Government' was introduced in the three Nigerian Regions, Dr. Nnamdi Azikiwe, the leader of Government Business in the Eastern Region, occupying the highest office held by a Nigerian, automatically became the region's first Premier, an office that, under normal circumstances, was supposed to be occupied by 'Professor' Eyo Ita, who became the leader of Government Business on MERIT!
In 1959, when Dr. Azikiwe became the first indigenous President of the Nigerian Senate, he ensured that another Ibo, Dr. Michael Okpara replaced him as Premier of Eastern Nigeria. Another Ibo, Dr. Akanu Ibiam was civilian Governor of Eastern Nigeria. Ibos were well represented in the Federal Government Ministerial list in the 1960s with distant cousins, Jaja Wachuku and Aja Nwachukwu, each a Federal Government Minister. Chief Wenike Opurum Briggs, the first indigene of the Old Rivers (now Bayelsa and Rivers States) State to serve as a Federal Government Minister was not appointed until 1967, by General Yakubu Gowon, a minority man of the Anga ethnic nation in Plateau State, and then Military Head of State of Nigeria.
Even when military rule was introduced into Nigeria in January 1966, another Ibo man, Lieutenant Chukwuemeka O. Ojukwu was made Military Governor of Eastern Nigeria, over and above the superior Brigadier Wellington Bassey, an Ibibio from Akwa Ibom State. Brigadier Bassey is the first to matriculate in the Nigerian Army. His matriculation number is NA 1.
Educational and other facilities in Eastern Nigeria were also deliberately concentrated in Iboland. The so-called University of Nigeria was situated at Nsukka, Iboland in 1960. Alvan Ikoku College of Education was sited at Owerri, Iboland in 1963.
Higher School Certificate (H.S.C.) was the gateway to universities in the 1940s, 1950s and 1960s. Baptist High School, Port Harcourt was the only secondary school in the present Bayelsa and Rivers States to offer the HSC programme and she offered it for the first time in as late as 1966. The Nigerian Civil War intervened in 1967 thereby derailing the programme.
On the other hand, nearly a dozen secondary schools in Iboland enjoyed adequate facilities for the H.S.C. programme. Some of the schools in question include Government College, Umuahia, Holy Ghost College, Owerri, Government College, Afikpo, Methodist College, Uzuakoli, Dennis Memorial Grammar School (D.M.G.S.: Does Monkey Go to School?) Onitsha and Christ the King College (CKC), Onitsha. More than ninety percent (90%) of Eastern Nigerian scholarships from the mid 1950s to 1967 were commandeered by Ibos. They were majority in Eastern Nigeria with a ratio of 7.5 : 5.5 as against all the Eastern Nigerian minority peoples. The Ibos made themselves masters and treated the minorities as servants.
The developments mentioned above took place during nearly three decades (1939 to 1967), and greatly fuelled the various groups, both constitutional and militant that combined their efforts over the decades to fight for the creation of Rivers State.
Groups That Championed Creation Of Rivers
Some of the major organisations that championed the fight for the creation of Rivers State include the Rivers State Congress (RSC), Rivers Chiefs and Peoples Conference (RCPC) and Niger Delta Congress (NDC). These bodies pursued their goal through constitutionally approved methods.
At least, one prominent agitator for the creation of Rivers State, the late Major Isaac Jasper Adaka Boro, dramatized the struggle by employing an unconstitutional method. The struggle for the creation of Rivers State shall remain incomplete if the actions that constituted the Isaac Boro episode is not examined.
Isaac Boro was President of the Student Union at the University of Nigeria in 1965. He was a Chemistry student. He was a policeman in the late 1950s and early 1960s. He abandoned his university studies, summoned Nigeria's one and only Prime Minister, Sir, Alhaji Abubakar Tafawa Balewa in a law court over irregularities in some national issues. Prime Minister Balewa had in 1963 created the Mid Western Region out of the Western Region. He struck a deal with Boro: 'Let us settle out of court and you work for us. We shall create a Rivers State for you'. Boro immediately declared his loyalty for Prime Minister Balewa. As soon as the Prime Minister was assassinated on the 15th of January 1966, Boro decided to take the laws into his hands. He spent about 5 weeks recruiting and training volunteer freedom fighters.
On 23rd of February 1966, Boro declared an independent Niger Delta Republic and successfully defended it with arms against the Federal Government troops for twelve days. He later gave a good account of this episode in his one and only book – The Twelve Day Revolution (Benin: Idodo Umeh Publishers, 1982).
Although the Federal Government troops overpowered the Isaac Boro Freedom Fighters, his action greatly raised consciousness amongst the Rivers peoples for the need for a separate Rivers State. The Military Governor of Eastern Nigeria at the time, Lieutenant Colonel Chukwuemeka Odumegwu Ojukwu is an Ibo, as was the Military Head of State of Nigeria, Major General Johnson Thomas Umunakwe Aguiyi-Ironsi. These two Ibo leaders conspired and subjected Boro and his volunteer Freedom Fighters to a Kangaroo trial in Port Harcourt. They were all condemned to death for allegedly committing 'treasonable felony'. All these drastically raised consciousness amongst the Rivers people for the need for the creation of a separate Rivers State.
A big political storm was gathering at the national level since the 15th of January 1966 when the Ibos assassinated Nigeria's first and only Prime Minister Balewa and many other non-Ibo political leaders and top army officers and replaced the Hausa Prime Minister with an Ibo Major General Aguiyi-Ironsi as the first Military Head of State of Nigeria.
About six and a half months later, the Hausas struck in what they termed 'a return match' on the 29th of July, 1966. They avenged the death of both Prime Minister Balewa and Sir Ahmadu Bello, first and only Premier of Northern Nigeria and some top ranking army officers like Brigadier Zakariya Mailalari by killing Nigeria's one and only Major General at the time as well as the first Military Head of State of Nigeria, Major General Aguiyi-Ironsi. The Head of State's whereabout was not disclosed until five months later, strangely in a foreign land, on the 4th of January 1967 at Aburi, Ghana during the now famous Aburi Peace Talks.
Lieutenant Colonel Yakubu 'Jack' Gowon, a minority Northerner of the Anga ethnic nation from Plateau State, had just returned from a short term course abroad at the time. He was not part of the Hausa coup plotters. The coup plotters attempted to secede with Northern Nigeria as an Independent Republic with Major Murtala Mohammed as its first Head of State.
It was the British High Commissioner in Nigeria and the American Ambassador to Nigeria at the time that convinced them to remain as part of Nigeria or face the danger of owning and running a land-locked country like Niger Republic, that amongst many disadvantages, has to be constantly paying CUSTOM DUTY to the coastal countries through whose harbours industrial goods of the western world would pass to the land locked country in question.
When the Hausa coup plotters reluctantly gave up the idea of secession, they saw the difficulty in selling the candidature of Major Murtala Mohammed as Military Head of State of Nigeria, particularly to the Ibos. The late Major General Aguiyi-Ironsi was an Ibo and a Christian. Major Mohammed was an Hausa and a Muslim. The Hausa coup plotters reasoned correctly that since they rejected the Ibo and Christian Major General Aguiyi-Ironsi as Military Head of State of Nigeria that the Ibos would react similarly to the choice of the Hausa and Muslim Major Mohammed.
There was an instant search for an acceptable, compromise candidate for the office of Military Head of State of Nigeria. The choice of Lieutenant Colonel Yakubu 'Jack' Gowon seemed divine! He is not a Hausa by ethnic nation. He is an Anga from Plateau State. He was the highest ranking army officer from Northern Nigeria at the time, his seniors having been killed during the 15th January 1966 coup detat. He was not a Muslim. He is a Christian. His father was a Pastor of a Penticostal church. His choice was indeed divine! During the prosecution of the barbaric 30 month Biafra war, his name GOWON was apparently deciphered in Nigeria as 'Go On With One Nigeria' and in Biafra as 'Go On Worrying Our Nation'. He became Military Head of State of Nigeria on 1 August 1966.
Fortunately, Isaac Boro and his volunteer Freedom Fighters, all of whom had been condemned to death by the Ibo controlled Port Harcourt courts at the time (Port Harcourt was 90% Ibo as at 1966) were yet to be physically executed. The agitators for the creation of Rivers State began to gather strength as the Ibos had the more populous and bolder Hausas to confront in a new warfront.
Lieutenant Colonel Ojukwu, Military Governor of Eastern Nigeria refused to recognise the choice of Lieutenant Colonel Gowon as Military Head of State of Nigeria. He wanted the Hausas to tell the world the whereabout of Major General Aguiyi-Ironsi, the last occupant of the office, since 29th July 1966. He started behaving as Military Head of State of a Sovereign nation. For example, he turned the local Enugu Airport into an International Airport without clearance from the Lagos based headquarter office of the Nigerian Airport Authority. He also received ships at the Port Harcourt and Calabar harbours without clearance from the Lagos headquarter office of the Nigerian Ports Authority (NPA). He also, on the one hand, without utilizing legal advice, single-handedly discharged and acquitted all the prisoners in the Enugu prisons, recruited militants and began to offer them full military training right inside the high walled Enugu prisons.
He did not end at that. He began to be loudly boasting of Eastern Nigeria's preparedness to go to war against the Hausas and how 'there is no power in black Africa that can subdue my regime' He repeatedly stressed the empty claim that the Ibos were the wisest and the most industrious black people on the earth.
Lieutenant Colonel Gowon is a man of peace. Lieutenant Colonel Ojukwu's empty threats greatly troubled the Nigerian Military Leader at the time. It was this fear, more than any other single factor that facilitated the creation of Rivers State as at when it was created.
Two illustrious sons of the Niger Delta played the trick. They are the late Chief Dr. (Barr.) Okoi Arikpo from Ugep in Cross River State and the late Chief Harold Dappa-Biriye of Bonny in Rivers State.
Dr. Arikpo is the first Nigerian to obtain a doctorate (Ph.D) in Anthropology from the University of London, England in 1949 and lectured at the same university between 1949 and 1952. He returned home to serve as Colonial Federal Government Minister in 1954 under the leadership of Governor Macpherson. He qualified as a lawyer from the University of London in 1956. As at 1967, Dr. Okoi Arikpo and Dr. Egbert Udo Udoma were the most accredited leaders in the South-Eastern (Calabar, Ogoja and Uyo axis of) Nigeria.
Chief Harold Dappa-Biriye obtained a record breaking School Certificate result at the famous Kings College, Lagos in 1941 and was the doyon of the London Constitutional Conferences of 1957, 1958 and 1959 that finally yielded Nigeria's political independence on 1 October 1960. Chief Biriye, at these conferences effectively rubbed academic and intellectual shoulders with the legendary Dr. Benjamin Nnamdi Azikiwe and Chief Jeremiah Obafemi Awolowo.
It was Dr. Okoi Arikpo and Chief Biriye that jointly talked Lieutenant Colonel Gowon out of the fear of Lieutenant Colonel Ojukwu. They advised Colonel Gowon to quickly create more States out of the four existing regions, and to ensure that three States were created out of Ojukwu's Eastern Region. The ratio of the Ibos (the only majority ethnic nation of the region) to the Eastern Nigerian minorities is 7.5 : 5.5. They advised Gowon to lump the more populous Ibos in one East Central State with capital city at Enugu, and give two States to the less populous Eastern Nigerian minorities. They suggested a South Eastern State with capital city at Calabar and a Rivers State with capital city at Port Harcourt for the Eastern minorities.
They concluded their advice to Gowon by rightly claiming that if such a development takes place, the Eastern Nigerian minorities that have been agitating for the creation of a separate State for them since the early 1940s, would effectively fight the Ibos to a stand still with their local weapons of war until such a time that Nigeria under the able leadership of Gowon shall be ready with plenty armour and ammunition and fighters and bombers and warships and gunboats to fight a full scale war against Ojukwu.
Gowon heeded their advice and it worked like magic! Gowon created twelve States out of the existing four regions on the 27th of May 1967. Rivers State with capital city as Port Harcourt was one of the original twelve States.
For the purpose of clarification now that States have multiplied into 36, the twelve original States and their capital cities include Benue-Plateau State (Jos), East Central State (Enugu), Kano State (Kano), Kwara State ( Ilorin), Lagos State (Ikeja), Mid Western State (Benin), North Central State (Kaduna), North Eastern State (Maiduguri), North Western State (Sokoto), South Eastern State (Calabar), Western State (Ibadan) and Rivers State (Port Harcourt).
The first serious step Colonel Gowon took towards actualizing the creation of Rivers State was the appointment of a Military Governor for the newly created State. Commander Dannyson Okujagu of the Nigerian Navy from Okrika was Colonel Gowon's first choice for the hot job. A few sampled opinions concerning his suitability for the job suggested he should change his igbo sounding Okujagu surname. He refused on ground of principle and thereby lost the job. He later rose to the rank of Rear Admiral in the Nigerian Navy and served as Nigeria's Ambassador to India during the second Republic between 1979 and 1983. Yet, he vehemently regretted his refusal to change his name and become the first Military Governor of Rivers State in a 1992 interview with this writer.
Lieutenant Commander Alfred Papapreye Diete-Spiff, also of the Nigerian Navy from Nembe in present day Bayelsa State was finally appointed first Military Governor of Rivers State.
Colonel Gowon, on the same day (27th May 1967) he created the twelve States out of the previous four regions appointed Lieutenant Colonial Ojukwu Military Governor of the new, Ibos confined East Central State. Between 18th January 1966 and 27th May 1967, Ojukwu was Military Governor of Eastern Nigeria. Gowon's creation of the twelve new States meant that Ojukwu instantly lost very significant territories – the riverine territories of the Eastern Nigeria. Eastern Nigeria's two harbours, Port Harcourt and Calabar, are situated in this area.
Lieutenant Colonel Ojukwu saw Colonel Gowon's exercise as a well calculated attempt to demote him (Ojukwu). Ojukwu spent only three days thinking of how best to respond to Gowon's action. And when he finally concluded his consultations with the Igbo oracles, he declared Eastern Nigeria an independent Republic of Biafra on the 30th of May, 1967, with himself as its first Military Head of State.
The battle line for a civil war in Nigeria was instantly drawn between Gowon's Nigeria and Ojukwu's Biafra. Both sides used the month of June 1967 to acquire new weapons of war and on 6th July, 1967, at Gaken, on the northern border of Eastern Nigeria, Nigerian soldiers shot the first bullets at Biafran troops. The Biafran troops replied and so began the barbaric 30 month Nigerian Civil War.
Commander Diete-Spiff ran a Government in exile in Lagos. His office was based at No. 24 Queens Drive, Ikoyi, Lagos.
There were three major co-ordinators of the numerous activities of the agitators and freedom fighters for the creation of Rivers State. Chief Harold Dappa-Biriye, from Bonny, of who much has already been said above jointly with Dr. Isaac John Fiberesima from Okrika, co-ordinated the struggle at the Port Harcourt war-front. The first medical doctor from Okrika, Dr. Fiberesima studied Human Medicine at the Royal College of Surgeons, Dublin, Ireland and qualified in 1953.
Chief Godfrey Kio Jaja Amachree, popularly known as G.K.J., co-ordinated the Lagos war-front of the struggle. Chief Amachree was an exceptionally wealthy man who placed many of his resources at the service of the struggle for the creation of Rivers State.
He studied Law at the University College, London, England and qualifies in 1948. In 1958 he became the first indigenous Solicitor General of the Federal Government of Nigeria. In 1960, Chief Amachree and Chief Rotimi Williams, alias 'Timi the Law' were the first two Nigerians to earn the prestigious Queen' Council (Q.C.), the highest legal accolade throughout the British Empire (now Commonwealth Nations).
Chief Amachree is the first significant United Nations Official (Under Secretary) from Africa (1962-1966), during when he was the 'highest paid civil servant in the world'. He was also Head of State of Democratic Republic of Congo (once known as Zaire) from 1962 to 1963. He was also the first Nigerian to own his private jet (New York, 1966).
He made both his residence and chambers (the second largest in Lagos) as available meeting points for Rivers people. As at 1967, Chief Amachree was better known worldwide than Governor Emeka Ojukwu.
Two prominent sons of Rivers State played the role of scouts for Governor Diete-Spiff. Ken Saro-Wiwa, an Ogoni was Civilian Administrator of Bonny whereas Captain Elechi Amadi, an Ikwerre, was Civilian Administrator of Port Harcourt, and successfully put together the bits and pieces of what was left of the war-ravaged city of Port Harcourt before handing over to Governor Diete-Spiff on 1 September 1968. Both Saro-Wiea and Captain Elechi Amadi, being creative writers chronicled their stewardship in book form. Saro-Wiwa accounted for his in his On A Darkling Plain: An Account of The Nigerian Civil War (Port Harcourt: Saros International Publishers, 1989) whereas Captain Elechi Amadi did so in his Sunset In Biafra (London, Heinemann, 1973).
Let us conjure up the pioneer Executive Council of the Rivers State Government in 1969. The Council was made up of the following eleven members. Commander Alfred P. Diete-Spiff, a Nembe (now in Bayelsa State) was Military Governor. Mr. W. P. Daniel-Kalio from Okrika was Secretary to Government and Head of Service. Chief Harold J. R. Dappa-Biriye, an Ibani from Bonny was Commissioner for Agriculture, Fisheries and Natural Resources. Dr. N. B. Graham-Douglas, a Kalabari was Attorney-General and Commissioner for Justice. Chief S. F. Kombo-Igbeta from Nembe was Commissioner for Establishments. Dr. Lawrence Ekpebu an Izon (now in Bayelsa State) was Commissioner for Finance, Dr. W. T. Wakama was Commissioner for Information and Local Government.
Others included Dr. Obi Wali, an Ikwerre, was Commissioner for Rehabilitation. Mr. K. B. Saro-Wiwa, an Ogoni, was Commissioner for Education. Chief E. J. A. Oriji, an Ikwerre, was Commissioner for Economic Development, Trade and Industry. Mr. Nwobidike Nwanodi, also an Ikwerre, was Commissioner for Health. Mr. Isaac Dema, from Abua was Chairman, Civul Service Commission. He was a special member of the Executive Council in the sense that his office was not affected by any cabinet reshufflement.
At the Federal Government level, at the time, the late Chief Wenike Opurum Briggs, a Kalabari became the first indigene of the Old Rivers State to serve as a Federal Government Minister. He qualified as a lawyer from the University of Shefield, England and was called to Bar in Grays Inn, London in 1958. General Yakubu Gowon, then Military Head of State of Nigeria appointed Chief Wenike Briggs Federal Commissioner (Minister) of Education in 1967 and later he reappointed him Federal Commissioner for Trade, an office he held from October 1971 to 1974.
Rivers State was first created on the 27th of May 1967. Since then sixteen Governors have sat on the Brick House throne.
They included Commander Alfred P. Diete-Spiff (1967-1975); Colonel Zamani Lekwot (1975-1978); Navy Commander Suleiman (1978-1979); Chief Melford O. Okilo (1979-1983); Police Commissioner Fidelis Oyakhilome (1984-1986); Colonel Anthony Ukpo (1986-1988); Group Captain Ernest O. Adeleye (1988-1990); Col. Godwin O. Abbe (1990-1991); Chief Rufus Ada-George (1992-1993); Lt. Col. Dauda Musa Komo (1993-1996); Col. Musa Sheikh Shehu (1996-1998); Group Captain Samuel Ewang (1998-1999); Sir (Dr.) Peter Odili (1999-2007); Sir Celestine Omehia (May 2007-Oct. 2007); Rt. Hon. Chibuike R. Amaechi (Oct. 2007-May 2015) and the man of the moment: Chief (Barr.) Ezebunwo Nyesom Wike who became Governor of Rivers State on the 29th of May, 2015.
On 1 October 1996, during the reign of Colonel Musa Sheikh Shehu as Military Administrator of Rivers State, an important restructuring of the State took place. The fresh water part of the Old Rivers State was carved and added to the Salt water Nembe region to become a new Bayelsa State with Yengoa as its capital city. The name Bayelsa was formed from the three merging old divisions or local government areas, including Brass, Yenagoa and Sagbama. Port Harcourt remained the capital city of the new Rivers State.
Space will not allow us to continue chronicling the details of the story of Rivers State. Let us end this essay by calling a few more names of some key freedom fighters. It may be unfair to talk of the Isaac Boro episode without mentioning his two immediate lieutenants: Sam Owonaro and Nottingham Dick.
At the Lagos warfront, the names include Prince Emmanuel Opuru (now Oyichi-Etche), William Pikibo Daniel Kalio, Chiefs. N. Uzph (late Nze Obi of Egbema), Otonti Nduka, Dr. Melford Graham-Douglas. Others were Dr. Lawrence Ekpebu, Chief Ranani Abbah, Chief Ekp-Spiff, Dr. Oruwariye and Horatio Agedah.