Benue
Governor Samuel Ortom of Benue State has ordered the
management of Benue State University to stop the implementation of the new conditional charges introduced for students of the university.Ortom made the information known in Makurdi  in an interview with newsmen.
He said the decision to order the stoppage of the conditional charges had become imperative following complaints by students and parents.Our correspondent  reports that the new school administration under the leadership of Prof. Msugh Kembe, had introduced different charges across faculties, ranging from 45,000 to N55,000 per student.
The conditional charges included development levy, accreditation, utility, practical, consumables and certificate.
Bauchi
Bauchi State Police Command  said it had arrested four
suspects for being in possession of stolen treated mosquitoes nets.
The Spokesman for the command, DSP Haruna Mohammed, made this known in a statement in Bauchi.
Mohammed named one Alhaji Modu, 32, of Lawan Bukar Ward and Ibrahim Ali, 30, of Shehuri North, all in Maiduguri town in Borno State as principal suspects arrested.
He said the suspects were arrested by a combined detachment of men from Bauchi State Police command and Military men from the 33 Artillery Brigade, Bauchi.
Mohammed said that the suspects were arrested along Azare to Kano road in Bauchi State with 42 bags of treated mosquito nets donated by the United States Agency for International Development.
Ekiti
A 38-year-old hunter, Emmanuel Lamidi, has been re
manded in Prison Custody by an Ado-Ekiti Magistrates' Court for allegedly shooting his friend in the farm.
The Magistrate, Mrs Doyin Akosile ordered that the accused be remanded in custody pending Director of Public Prosecution's (DPP) legal advice. She adjourned the case till June 16, for further hearing. The Prosecutor, Sgt. Ikebuilo Monica, had told the court that the accused committed the offence at about 23:00 hours on May 8, at Awelewa farm, Ilawe-Ekiti. She alleged that the accused, on the said day, time and place, unlawfully killed his friend, Benjamin Patrick by shooting him with a dane gun on the chest when they went hunting together. According to her, the offence contravened Section 325 of the Criminal Code, Cap C 16, Laws of Ekiti State, 2012.
FCT
Two applicants, Ikechukwu Emeoka, 30 and Enejo James,
20, have  appeared in a Kado Grade 1 Area Court for allegedly mobbing a Divisional Police Officer (DPO), Emeoka, and James,  pleaded not guilty to a four-count charge of belonging to gang of thieves, resisting arrest, obstruction of police officer on duty, assault and causing grievous hurt.
The Prosecutor, Florence Avihioboh, said the defendants were caught during a police raid at criminal hideout in Berger, Wuse Zone 6 by a team of detectives lead by the Utako DPO on May 7.
Kwara
An agriculturalist, Mr Ogirinye Innocent, has called for
increase in the volume of inter trade relationship among African countries to boost development and unlock the continent's agricultural potential.
Innocent made the call during a workshop on agricultural entrepreneurship organised by the Association of Deans of Agriculture in Nigerian Universities, (ADAN) in Omu-Aran, Kwara. Our correspondent  reports that the workshop was in conjunction with the College of Agricultural Sciences, Landmark University, Omu-Aran. He spoke on the topic: Agro-Preneurship: A Veritable Tool for Food Security and Economic Prosperity.  Innocent, who is also the Coordinator of Youth Initiative for Sustainable Agriculture (YISA), an NGO, said that increased trade relationship would avail farmers improved access to global market advantages.
Nasarawa
Governor Tanko Al-Makura of Nasarawa State says he
will pursue a rapid rural and urban development pact for the people of the state with dynamism.
Al-Makura said this  when he inspected the ongoing construction of Akwanga-Angwan-Zaria bridge in Akwanga local government area of the state.
"I will fulfill my covenant with the people of the state by embarking on projects that will be of benefit to the people in both rural and urban communities," the governor said.
He promised that his administration would embark on provision of massive infrastructure to both rural and urban communities in the state.
Niger
The Vice Chancellor, Federal University of  Technology
(FUT), Prof  Musbau Akanji, Minna said the institution would establish solar energy to tackle inadequate power supply within the university community. Akanji stated this  in Minna at a news conference where he outlined his achievements since assumption of office in December 2012. "As a university of technology we have problem of power supply.
"As I am speaking with you now, we pay average of N9 million monthly as electricity bill to Abuja Electricity Distribution Company (AEDC). "We purchase diesel of N16 million every month to get electricity for average of 12 hours,'' he said. Akanji pointed out that universities all over the world must have power supply for 24 hours to be able to make progress.
Ondo
The Department of Petroleum Resources( DPR) in Ondo
State, is to sanction any filling station found diverting and hoarding petrol in the state.
The DPR Operations Controller in Ondo State, Mr Adewale Oseni, stated this while speaking with newsmen  in Akure.
Oseni said that DPR had put machinery in place to ensure that any product coming to the state was not diverted or hoarded by retail outlets.
He decried the high level of diversion and hoarding of petroleum products by some retail outlets in the state, saying this had caused untold hardship on residents.
Ogun
Two men, Ayomide Amoo, 45, and Promise Isiramel, 23,
have appeared before an Ota Magistrates' Court in Ogun State charged with smoking weed suspected to be Indian hemp. The accused, whose addresses were not provided, are facing charges bordering on causing the breach of peace.
The Prosecutor, Sgt. Chudu Gbesi, told the court that the accused committed the offences on April 16 and April 18 at about 10.30 a.m. at Olurin Street around Power Line, Iyana-Iyesi, Ota.
Gbesi said that the accused conducted themselves in a manner likely to cause the breach of peace by smoking weeds suspected to be India hemp in public.
Plateau
The Plateau State Government  said it generated
N2.06 billion as revenue in the first quarter of the year.
The Acting Chairman, Plateau State Internal Revenue Service (PSIRS), Mr Dashe Arlat, disclosed this in an interview with newsmen in Jos.
Arlat described the revenue collected within the period as "very encouraging'' compared with the N1.84 billion realised in the corresponding period in 2015.
"From the amount so far realised this first quarter of the year, it is glaring that we have improved with our revenue generation having surpassed that of last year with N219, 506, 232.
Sokoto
The traditional leader of Igbo community in Sokoto
state, Eze Ozo Nweke, has advocated cross-cultural marriages among members of the NYSC in the country.
Nweke spoke on Tuesday at the NYSC permanent orientation camp, Wamakko, headquarters of Wamakko local government area in Sokoto State.
,Nweke spoke during the cultural fiesta and a skills acquisition exhibition by the 1,604 corps members deployed to the state, currently undergoing a three-week orientation.
According to the monarch, more of such marriages should be encouraged among the corps members nationwide.
"Such marriages also boost peace, unity and sustainable cohesion of Nigeria," he added.
Taraba
Wife of Taraba State Governor, Mrs Anna Ishaku,
has launched a free medical treatment in Jalingo tagged: "Medical Rescue Outreach" which targets at least 80,000 patients across the state.
Ishaku said that her "Hope Afresh Foundation" was targeting 5000 people across each of the 16 local government areas of the state.
She explained that she was motivated by persistent calls to her office for assistance in settling medical bills.
Mrs Ishaku urged the state Commissioner for Health, Dr Innocent Vakkai, to look into the high bills charged by hospitals in the state to enable the less privileged people to access medical treatment.
FG Vows To Check Modern Day Slavery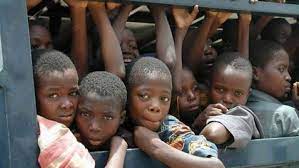 The Federal Government says it plans to check modern day slavery through awareness creation activities on the effects of illegal immigration, child labour, sexual abuse and other vices.
Director, International Cultural Relations, Federal Ministry of Information and Culture, Mrs Memunat Idu-Lah, stated this in an interview with The Tide source in Abuja yesterday.
The United Nations Educational, Scientific and Cultural Organisation (UNESCO), designated August 23 each year as the International Day for the Remembrance of the Slave Trade and its Abolition, and Nigeria is preparing to join other member countries to commemorate the day.
Idu-Lah said the ministry in collaboration with other relevant stakeholders would use the celebration to showcase the experience of victims of trafficking, to educate Nigerians on the tricks of potential traffickers.
She said: "We are looking at the effect of this slave trade on Africans and the effects of what we termed as modern day slavery.
"We have learnt in history about how people are enslaved; now we can see how people are being trafficked.
"There is illegal immigration where people are moving to locations they are not sure of their means of livelihood.  Many of them die in transit, all those vices, child labour, sexual abuse, all sorts of things that are going on.
"We want to see how we can use this celebration to also reach out to people to create awareness, let them know that these things people are doing are another forms of slavery.
"And it means we are not yet out of slavery, as of those of us who went to school and study history, we learnt of Trans-Atlantic slave trade.
"We should be able to look at what is happening now and correct these modern day slavery."
According to her, this is because generations to come will sit down and read what we did during our own time.
"It will be bad if we as educated as we are, cannot check this modern day slavery that is going on.
"One of the ways of checking it is through awareness because a lot of people don't even know when they are being lured to be trafficked, they don't know.
"Through this celebration, we can reach out; we might be having people who have experienced it,
"They will come out to tell people their experiences and alert people on the kind of languages traffickers use, how they lure them.
"People will get to know that when somebody comes and says those kinds of things they will know that this is a possible trafficker," Idu-Lah said.
Imo Police Resist Armed Bandits' Attack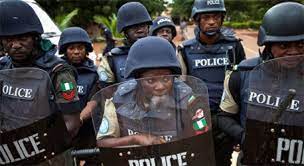 The Operation Restore Peace team of the Imo State Police Command has repelled armed bandits attack at Njaba town in the Njaba Local Government Area of the state.
The Imo State Commissioner of Police, Mr. Abutu Yaro disclosed this in a statement issued by the Command's Public Relations Officer, CSP Michael Abatham at the weekend.
According to him, the convoy of bandits was moving towards Njaba town to launch an attack but were intercepted by Operation Restore Peace team of the Nigeria Police , Imo State Command . 
The Commissioner explained that during a fire fight which ensured immediately, one of their operational vehicles was de-mobilised and two of them neutralised while the remaining ones scampered into the bush.
According to the Commissioner, one Ak 47 rifle was recovered with ten rounds of live ammunition and a locally made double barrel pistol with two expended cartridges.
The Police boss stated that the team detonated an Improvised Explosive Devices (IED) into the parking lots of a nearby Njaba Police Station causing minimal damage. 
 Mr. Yaro said that cordon and pursuant exercise is on going  in the area while advising members of the public residing in the area not to panic as the ongoing Police clearance operation is designed to root out violent criminals in that axis.
He appealed to them to avail Police information of  persons seen treating  bullet wounds or hiding within the community.
NDLEA Intercepts 35 Wraps Of Cocaine, Drugs En Route Italy, Turkey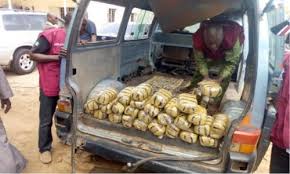 The National Drug Law Enforcement Agency (NDLEA), says it has recovered 35 wraps of cocaine from a lady passenger at the Murtala Mohammed International Airport (MMIA), Ikeja, Lagos.
NDLEA's Director of Media and Advocacy, Mr Femi Babafemi, disclosed this in a statement made available to The Tide source yesterday in Abuja.
Babafemi said that the suspect, Okafor Ebere Edith was arrested on July 31, during the outward clearance of passengers on Air Cotevoire bound to Monrovia Liberia.
He said the suspect, who tucked pellet of cocaine in her underwear to beat security checks at the airport, was however picked up for search.
This, he said, included questioning during which the wraps of the illicit drug were found on her.
"During preliminary interview, the suspect claimed that the desire to make money pushed her into drug trafficking," he said.
Babafemi said the operatives arrested another suspect, Echendu Jerry Maduakolam, an intending male passenger going to Istanbul, at Gate A Departure hall of the MMIA on July 27.
He said the suspect was arrested during outward clearance of Egypt Airline bound to Turkey in possession of 78grams of Cannabis mixed with dried bitter leaf.
"On the same day another intending male passenger, Egbon Osarodion going to Milan, Italy was arrested at the airport's Gate A Departure hall.
"This was also during outward clearance of passengers on Egypt Airlines with different quantities of 225mg Tramadol and Rohypnol concealed in foil papers wrapped in a polyethylene bag," he said.
Babafemi disclosed further that NDLEA operatives, Kontagora Area Command, Niger State, raided a warehouse at Mailefe village in Kontagora Local Government Area of the state.
The spokesman said the operation was carried out on July 29, at a warehouse where suspected drug supplies for bandits operating in parts of the state were stored.