Transporter Tasks Govt On Illegal Motor Parks, Touts
The Rivers State
Government has been called upon to urgently flush out all illegal motor parks and touts in Port Harcourt and its environs.
A stakeholder in transport business, Alabo Greg Tubotamuno, who made the call in a chat with The Tide in Port Harcourt said the call became necessary because of the nuisance and criminal activities they perpetrates.
Tubotamuno, who is the Managing Director of Tubo Motors Limited said most illegal motor parks were set up by hoodlums without considering the traffic and convenience of other road users.
He said that it is disheartening to note that such illegal motor parks collect fees in the name of local government council, development levies and membership fees from unsuspecting drivers, where no one knows how all these monies collected were being channeled to.
Tubotamuno also noted that members of the National Union of Road Transport Workers (NURTW) and other regulatory bodies encouraged these illegal motor parks, thereby compounding problems and illegality in the city.
According to him, government should recognize and accord priority attention to only approved motor parks by the appropriate authorities, so as to bring sanity, security and free flow of traffic in Port Harcourt and its environs.
Tubotamuno also frowned at the activities of touts who daily embarrass and harass legitimate motorists especially commercial drivers, stressing that the situation had become an eye-sore that if not nipped in the bud would metamorphose to moster and  lawlessness would strive again in the state.
The transporter further called on the government and relevant authorities to take proactive steps in checking the activities of these touts, in order not to paint the good administration of Governor Nyeson Wike black.

Road Travel In Nigeria Nightmarish – Stakeholders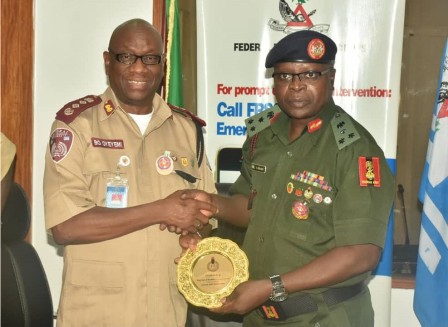 Ahead of the Yuletide, the Public Transport Owners of Nigeria Association (PTONA) last Monday, described traveling on Nigerian roads as 'close to a nightmare' as insecurity and large numbers of heavy-duty trucks constitute major problems on the country's highways.
The association also said there is widespread discontent in the land as 95 per cent of the Nigerian population travel by roads as most cannot afford air travel.
Addressing Babatunde Fashola, the Minister of Works and Housing during a working visit, Engr. Isaac Uhunmwagho, PTONA National President, lamented that 'the amalgamation of human traffic, goods trailers, thousands of petroleum tankers all on the road at the same time is causing a total grinding of traffic to zero speed in the cities and highways'.
"We acknowledge that the responsibility of your ministry is to provide the road infrastructure to enable our citizens and goods to smoothly and efficiently move between various locations in Nigeria.
"Despite all the grandeurs road projects in the country, the exercise of moving around in the country especially for our fellow Nigerians is close to a nightmare".
Engr. Uhunmwagho said that the association is strongly in support of the reintroduction of Toll on all highways in the country, stressing that apart from generating self-sustaining charges for maintenance the tolls if reintroduced would also provide punitive charges for heavy-duty trucks which shortens the life span of the nation's highways.
The association also urged the Federal Government to issue an order prohibiting movement of heavy-duty trucks in the day time, adding if the heavy-duty trailers and tankers are apportioned to move in the nights, and passengers move in the daytime hours, both passengers and heavy-duty trailers will be getting to their destinations faster.
PTONA further urged the federal government to consider working towards self-sustaining systems devoid of government funding for the roads, stressing that the biggest transportation corporation in the United Kingdom operates almost totally on their own funds from ticket fees.
Responding, Minister of Works and Housing, Mr. Babatunde Fashola, assured the association that most of the concerns raised were already being taken care of by the government, urging them to exercise patience as there is time between commencement of work and completion.
Fashola, however, lamented that the government is constrained by inadequate funds and expected to be doing a lot of work at the same time.
He also charged members of the association to also endeavor to help the ministry report spots where the roads are failing to enable the government to appropriately tackle the situations on time.
The minister hinted that the government shall reintroduce tolls, but only when the roads are properly fixed, adding that most of the ongoing road networks already have toll designs embedded in them.
"We get reports from our comptrollers across the states but we expect you also to give us reports on the exact places where the roads are failing to ensure they are in line with reports from our comptrollers.
If you cannot get the exact kilometer photograph the place or describe it by the next village. This will enable work better for you because that is why we are in government, to solve the problems " he said.

Lagos Public Transport To Run On Gas In 2020 – Commissioner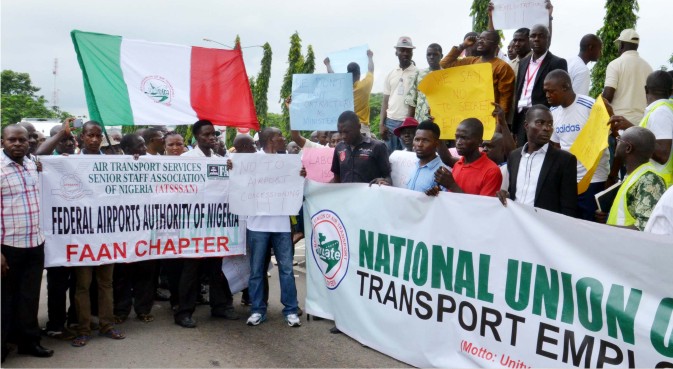 Public transport in Lagos state would run on gas from next year, Commissioner of Energy and Mineral Resources, Olalere Odusote, has said.
Odusote, who disclosed this in Lagos at an event organised by Enyo Retail and Supply for Energy Correspondents, explained that the initiative to power public transport in Lagos, was driven by the desire of the current administration to deepen the use of gas in fixing infrastructure in the state.
He also said the current administration in Lagos was determined to promote clean energy and deepen its use in Lagos.
According to him, about 213 schools in the state are currently benefitting from solar energy, while the administration is making spirited efforts to bring in more schools into the mix.
The commissioner also expressed the desire of the current administration to create enabling environment for oil companies in the state in line with its campaign for ease of doing business
Also speaking, Managing Director of Enyo Retail and Supply, Abayomi Awobokun, expressed his company's desire to add value to the nation's downstream sector through service delivery and investment therein.
He said the outgoing year was an encouraging one for his company, adding that Enyo would strive to perform better in 2020.

Yuletide: Ogun FRSC Deploys 1,700 Personnel For Special Patrol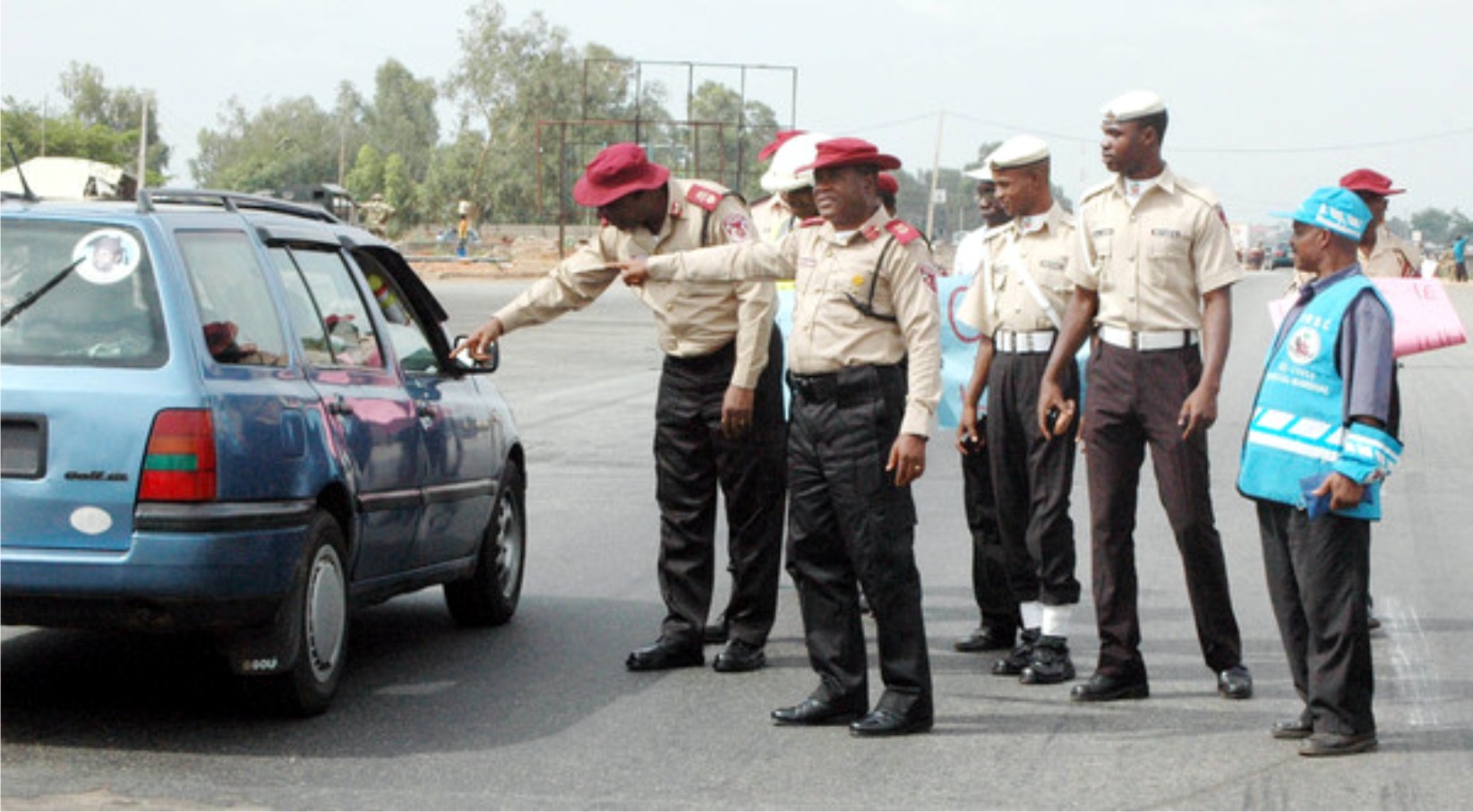 The Ogun Command of Federal Road Safety Corps (FRSC) says it has deployed 1700 personnel comprising special and regular marshals for its special patrol during Yuletide period.
The state Sector Commander of FRSC, Mr Clement Oladele, made this known in an interview with The Tide in Ota, Ogun last Monday.
Oladele said that the special patrol would hold across the state from December19 to January 20 to stem road crashes.
According to him, the exercise will focus on speeding; dangerous driving; wrongful overtaking; lane indiscipline and use of cell phone while driving.
Oladele listed others as: Seat belt violation; overloading violation; Tyre violation (expired/ substandard).
He said they include speed limiting violation; unlatched vehicles violation; child restraint violation; passengers manifest violation by commercial vehicles and use of drugs and intoxicating alcoholic beverages while driving.
The sector commander said the presence of its personnel would be felt on Lagos-Ibadan Expressway; Sagamu-Benin Road; Lagos-Abeokuta Road; Abeokuta-Ijebu-Ode and Sango-Ota-Idiroko International Corridor to ensure free flow of traffic for travellers.
Oladele also said that the traffic rest areas had been established at Mowe; Sagamu; Ogere; Ogunmakin; Ijebu-Ode; Itori; Ota and Abeokuta, where tired travellers could briefly rest before continuing their journeys.
"The FRSC will implement a robust patrol exercise by deploying 32 patrol vehicles; five patrol motor bikes; a life support ambulance and a heavy duty tow truck to ensure safety of lives and property.
"We are also embarking on 24 hours patrol surveillance and night rescue teams on all corridors in Ogun and its environs to check excesses of motorists and prevent avoidable crashes during yuletide," he said.
The FRSC boss advised motorists travelling during this period to be extra careful and ensure their journey were properly planned, with their vehicles routinely serviced.
He also advised them to pay special attention to the construction areas where overtaking was prohibited and maximum speed was pegged at 50 kilometres per hour, especially at the construction zones where traffic was diverted.
Oladele also cautioned the motorists against wrongful overtaking and driving against traffic, saying that anyone caught flouting traffic rules and regulations would be several penalised.