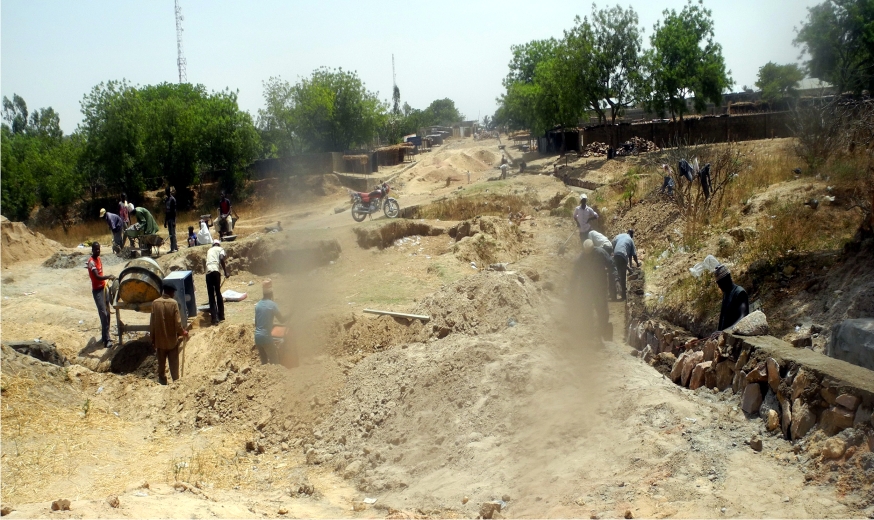 Water Aid, a non-gov
ernmental organization in Nigeria, says, women and the girl child were mostly affected by the effect of water scarcity.
The country representative of the organization, Mr. Michael Ojo said this in an interview with newsmen recently in Abuja.
Mr Ojo said that women and the girl child often spent several hours in search of water, therefore, their capacities and potentials for enterprise are under utilized.
"The issue of lack of access to potable water  in our society is affecting women and the girl child mostly because they are the ones to go out there in search of the commodity.
"When you talk about how families are trying to cope with thus problem, it is ready talking about how girls and women are trying to cope with this problem.
"This is because they end up being the ones who have to do the water fetching for the family.
Many of them spend hours everyday, hours that they could be using in more productive economic activity which is no longer to them as a result of spending more time just to get water."
According to him, women and girls spend two to four months of every year just looking for water particularly in our rural communities where scarcity of water is more challenging.
Ojo noted that the situation had also affected the country's economy activities adding that the country is losing the potential contributions of the girls and women to the economy.
He observed that water scarcity was still a serious issue in the rural communities in Nigeria, adding that government should live up to its responsibilities to reduce hardship caused by lack of potable water at the grassroots.
"Government capacity to deliver in water services is an issue.
"We keep putting this back to the government because government has the responsibility for bringing everybody together, ensuring that all the different actors, stakeholders in the sector are doing the needful", he said.
While, reaffirming the organisation's commitment to deliver in its services in water, sanitation and hygiene (WASH), Ojo advocated for intervention by other NGOs in the sector to extend their service delivery to rural areas as such intervention would reduce the plight of the people.