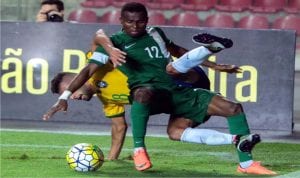 Kwara Falcons bounced
back from Friday's loss to beat Rivers Hoopers 65-75, and inflicted a fourth loss of the season on the Host.
Hoopers got off to a great start in the opening stages of the first quarter with some brilliant steals from Victor James. James scored a total of 9points, 4 assists and 5 steals. With 1:44 seconds left to play, the game was tied (14-14) ending the first quarter in favour of the visitors 15-16. The second quarter was also a cagey affair between the two sides. The host added 16 more points but still trailed into the break 31-35.
The third quarter could be regarded as Hoopers most outstanding performance on the day, scoring a total of 25 points. The game was tied again in 5:32 seconds (41-41), the lead was however extended by the home side after two straight 3-pointers from Ronald Alalibo who scored a total of 8 points and 3 assists in the entire game.
Speaking shortly after the game, Coach Ogoh Odaudu took responsibility for his team's defeat.
"It is not the players' fault that we lost today, I take all the blame. My team does not play defence.  Falcons were blowing pass them at every opportunity and they could not guard one single player and that's the problem we have. The consolation we have now is that we have two weeks to our next game. I urge you all to come out and watch our next game you will see the difference in the team." Odaudu said.
Kwara Falcons coach Adewunmi Aderemi said his team played to instructions.
" I just told them that the team (Hoopers) is a very good team and we respect them a lot because they are very organised and know what to do. I told my boys it's either win or lose because I didn't get the best from them, they played to my instructions and not in a hurry to do anything."Aderemi explained.
Rivers Hoopers will be on standby next week Friday and will next play Nigeria Customs in Port Harcourt on Friday April 29 and Saturday April 30.