LASG Acquires 2,134 Hectares Of Land To Boost Agriculture
The Lagos State Commis
sioner for Agriculture, Mr Toyin Suarau, on Saturday, said that the state had acquired 2,134 hectares of land from neighbouring states to promote agriculture.
Saurau said this at an Agriculture Seminar organised by Buhari Youth Organisation (BYO) with theme: 'Repositioning Agriculture for Youths Empowerment, Rural and Economic Development' in Lagos, recently.
The commissioner, who was represented by General Manager, Lagos State Coconut Development Authority (LASCODA), Mr Oladeji Alao, said that the state government had invested much in agriculture to empower youths.
"Before 1960, Nigeria was an agrarian society, we are suffering because of our over reliance on oil. Many countries used the resources from agriculture to build structures.
"The average age of a Nigerian farmer today is about 55, which means youth have a role to play in agriculture to bring the nation back to the path of fortune.
"Lagos State has 84 hectares of land in Osogbo out of which 20 hectares is used for palm produce, while others are used for rice farm, cassava and mills.
"We have also acquired 1000 hectares of land in the same Osun, 500 hectares in Ogun and Oyo each and 50 hectares in Abuja to encourage farming," the commissioner said.
According to him, the state has developed estate farming and cluster farming because of the challenge of space in the state.
He said that the state had fishery estates, poultry estates, vegetable estates and Green House Technology to guard wastages.
"As part of the state government's effort to attract youths into agriculture, we have agric youth empowerment scheme and provision for irrigation facility.
"Our loan for agric must be single digit if we want to make agric attractive to youths, the interest rate must not be high, hence it will not be profitable," he said.
The Guest Speaker, Mr Isaac Oluyi, while delivering a lecture entitled 'Reclaiming the Lost Paradise Through Agricultural Entrepreneurship', called for the use of technology in agriculture business.
"For agriculture to be attractive it must be driven by technology. We can make use of technology to change our fortune through agriculture.
"Agriculture has gone beyond hoes and cutlasses. Resourceful youths should understand that agric is a good business, and youth must have entrepreneurial mind set. We need people with creative minds.
"Agriculture is not about food production but about environment, innovation and technology, about collecting storage processing, packaging, marketing, financing, training, mentoring and many other things.
"Hunger is a problem that many youths can proffer solution to and make fortune," Oluyi said.
He urged youths to stop complaining rather engage in crop cultivation, animal rearing, processing, distribution, marketing and many others.
In his words, the National President of BYO, Mr Khalil Aminu, said that the organisation was aimed at initiating ideas and programmes in line with the 'Change Agenda' of President Muhammadu Buhari.
"No economic growth can be attained with underpowered youths, the Lagos BYO initiative has embarked on novel and timely venture which aligns with the policy trust of the Federal Government,'' Aminu said.
The BYO boss, called on Nigerians to support the government's policies, mandated other states to emulate the stride of Lagos chapter.
Mrs Lucy Ajayi, the National Vice President of the organisation said, countries were making big money from agriculture.
She said if only Nigeria could go into agriculture, the problem of unemployment would be a thing of the past.
"We can feed ourselves as a nation and export products if 100 million of us can go into agriculture."
According to her, the organisation has acquired 100 hectares and 125 hectares of land in Lagos and Ogun respectively for BYO's Agricultural Cooperative Society Scheme.
Earlier, Prince Wale Oyekoya, Chairman, Agriculture, Lagos Chambers of Commerce and Industry urged all states to take advantage of agriculture to improve on their Internally Generated Revenue (IGR).
NPA Frowns Against Extortion Of Truck Drivers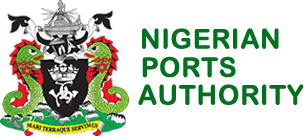 The Nigerian Ports Authority (NPA) has threatened to sanction any staff that indulges in extortion of money from truck drivers at Apapa Port. 
The Acting Managing Director, NPA, Muhammed Bello-Koko, disclosed this shortly after a meeting with Governor Babatunde Sanwo-Olu of Lagos State.
Koko expressed optimism that the agency's collaboration with the state government would bring an end to the perennial gridlock within and around the Apapa area.
The NPA boss emphasised the need to strengthen enforcement of traffic laws along the roads leading to Apapa and Tin Can ports, which are the two busiest ports in the country. 
He said NPA had been inundated with complaints of extortion from truckers, especially by security operatives, demanding money from drivers before accessing the ports.
 He described the practice as a major disincentive to the smooth implementation of the truck call-up system.
"One of the complaints of the truckers has to do with extortion by security operatives, the Army, the Police, the Nigerian Navy and even NPA security staff.
"This is one of the areas we require the intervention of government, because we have police officers deployed from the State Command who are allegedly involved in this. We at the NPA have resolved to take the right punitive measures against any of our staff involved in this.
"We have moved some of them out of port locations, and we will do further reviews. Whoever is found involved would be appropriately sanctioned", he said. 
The NPA boss acknowledged that the Lagos State Government had been a close partner in terms of enforcement, but asked for more intervention to end the menace. 
"NPA has reached out to the Federal Ministry of Works, we have been speaking with the Director of Works in the State, and we have asked that they should provide some palliatives around Sunrise Bus-stop.
"We were made to understand that the contract for that section of the road has just been awarded, but because of the rains, work has been delayed", he added.
MWUN Tasks NIMASA, NIWA On Boat Drivers' Training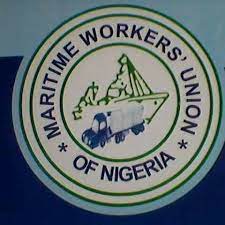 The Maritime and Workers Union of Nigeria (MWUN) has called on the Nigerian Maritime Administration and Safety Agency (NIMASA) and the National Inland Waterways Authority (NIWA) to train and retrain boat drivers in the country to reduce incessant accidents on our waterways.
MWUN said training and retraining of boat drivers would enhance their capability and efficiency in the industry and save lives.
Chairman, MWUN, Rivers State Chapter, Comrade Jonah Jumbo disclosed this during a telephone interview with The Tide.
Comrade Jumbo also advised NIMASA and NIWA to sanction any boat driver involved in over-speeding, overloading and reckless driving to reduce boat mishaps.
The chairman who regretted that most boat drivers lacked the skills and technical know-how to navigate the waters, said their human errors often caused accidents.
Comrade Jumbo insisted that regular training for boat drivers would enrich their skills and enable them to read the tide while on transit.
He frowned at the increasing rate of boat mishaps on the nation's waterways and urged all stakeholders to check the trend. 
The MWUN boss called on the Nigerian Navy and the Marine Police to arrest and prosecute any driver indulging in alcohol and overloading of passengers while on transit, adding that the act caused over seventy percent of water accident.
He appealed to drivers to desist from acts capable of causing accident, noting that many families have lost their loved ones through reckless driving and unholy acts caused by human errors on the waterways.
By: Chinedu Wosu
Sokoto To Boost Water Transport With Motorised Boats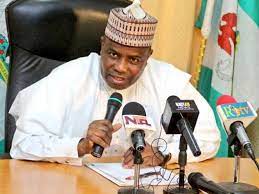 The Sokoto State Governor, Alhaji Aminu Tambuwal, says his administration will boost water transportation with motorised boats.
He also said his government would make life jackets available to all travellers and other water users to reduce boat mishap.
The governor stated this while commiserating with the people of Shagari Local Government Area that recently lost their loved ones in a boat mishap in the state.
He regretted that the state had lost many lives to boat accidents and prayed God to grant the deceased eternal rest and their families the fortitude to bear their loss.
Also speaking, Chairman, Shagari Local Government Council, Aliyu Dantine Shagari, said eight of the victims were married women while five were children and elderly men.
He attributed the cause of the boat mishap to overloading.
"But there are other causes of boat mishap including strong wind. We are still investigating the matter to know what actually led to the accident", he said.
The chairman advised boat drivers to desist from overloading and over speeding, noting that the community lost over six people in a similar accident last year.