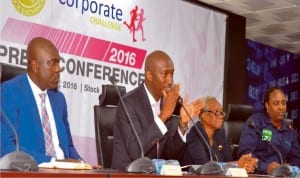 Rotary International,
District 9140 Nigeria has set aside a total of N1.1 million to empower Small and Medium Enterprise (SMEs) owners in Port Harcourt.
Handing over the cheques to the beneficiaries who were entitled to N30,000 each, at Rotary Club Port Harcourt gateway, the governor Mrs Ijeoma Okoro urged the SMEs to make judicious use of the loan.
Okoro said the amount could be increased if properly utilized and returned as at when due, adding that the scheme is a revolving loan which will always continue.
She noted that the scheme is to enhance the living condition of the traders and their businesses, adding that the scheme is one of the six avenues of service for the club.
The district governor said that the microfinance revolving loan was raised by Rotarians to help the society, stating that each of the 11 Rotary Clubs in Port Harcourt presented five persons for the loan.
In his contribution, the President of Rotary Club of Port Harcourt, Gateway, Mr. Izu Okoroafor commended the district governor for the presentation and assured that the loan would be monitored to ensure proper use.
He noted that the petty traders around their districts would feel the impact of the club and also move their businesses forward.
Representing the beneficiaries, a fish seller, Mrs Ine Sampson commended the club for their kind gesture and stated the need for other organizations to borrow a leaf from Rotary.