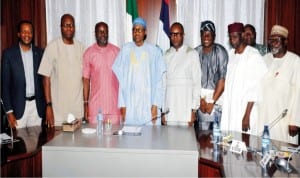 The Nigeria Labour
Congress (NLC) has urged women in the country to unite for proper participation in the nation's governance.
A statement issued on Wednesday by the NLC Women Committee Chair-person, Comrade Olubunmi Abikoye, said women must be encouraged to rise up to leadership positions to play critical roles in all strata of the nation's economy as well as decision-making process of governance.
Abikoye said that in the past women had very little input in decision making, stressing that this has improved tremendously overtime, but there are still limitation in the minds of most women causing them to shy away from leadership roles.
She added that every woman should step out of their comfort zones as exceptional people however have learnt the art of pursuing their dreams irrespective of their distraction, discouragement, discomfort or doubts.
She said women faced a lot of challenges not limited to positions alone, that even at workplace, female workers are subjected to inequality and discrimination, stressing that women not only do receive less pay for the same type of work as other male workers, they are less likely to rise up to the top of their career in the society.
She urged women to position themselves rightly and be ready to give each other the support needed, stressing that females are mightier than some men even at workplace, homes, schools, business and politics.
She said that labour would continue to give women the necessary support for gender equality in the society.
Philip Okparaji