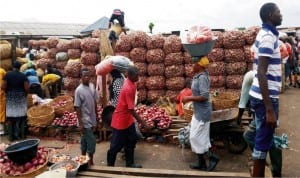 In a bid to boost local con
tent in the oil sector, the Federal Government and the Petroleum Technology Development Fund (PTDF) have been called upon to train more youths in engineering so as to dominate the oil and gas industry.
A drilling and petroleum expert, Engr Victor Chima, made the call in a chat with The Tide correspondent in Port Harcourt over the weekend.
Chima said Nigeria should strive to ensure greater participation in the oil and gas industry, stressing that government involvement  in the sector, the gap in the industry would be bridged with adequate capacity building.
He said the programme will definitely enhance Nigerian content development in oil and gas operations as well as in drilling production, saying that with relevant training on the field, they would contribute their quota to the development of the industry, especially with the dwindling fortunes of the economy.
According to him, there is need to promote professionalism and development of Nigeria content in the oil and gas industry.
Chima reiterated that the training will also boost their capacity in the upstream sector of the industry and afford them to break into that sector, which is presently being dominated by foreigners.
The expert opined that the training will further afford the youths to venture into drilling and exploration sector which is also being hijacked by expatriates, stressing that it would give the youths more ideas on oil and gas as well as engage them through meaningful employment.
He however called for thorough sanitisation of the oil and gas sector for an improved economy for the country.
Collins Barasimeye