Rivers, Onne Ports Expect 23 Vessels
As Rivers Port ex
pects seven vessels laden with different cargoes, to berth while a total of 16 with various goods were also expected to berth at Onne Port Complex, all in Rivers State.
The Nigerian Port Authority (NPA) Daily Shipping Position from Rivers Port, stated that out of the seven ships, two are laden with Premium Motor Spirits (PMS) popularly called petrol, one with Automotive Gas Oil (AGO), and three with cargoes while two are with containers.
And at Onne Port, the 16 vessels are laden with Base oil, containers, condensate, liquified Natural Gas (LNG), oil well construction equipment, in ballast and butare.
The Tide gathered that some vessels, Ebube, Topaz Fujairoh, Adessa Legend, Supreme Endeavour, MV Halani I, Riger 301, Ihuaku 11 and MDPL Anjali are ships on berth at Area 1 and at Area 11 11, Bourbon Diamond and Topaz Sophie are on berth while Hai Yang Shi You 698 and Tug Minna are on berth at Area 111.
Also on berth is MV Happy Rover at Federal Lighter Terminal (FLT) cargo and MV Maersk Cotonou at Federal Ocean Terminal (FOT) WACT area, as MV Aviation is berthed at Notore Jetty.
The Onne port shipping position also stated that African Vision, Blue Maiden, Bourbon Lib. 229, Sophia Maria, C-Racar, Vigeo Adebola, Prince Joseph 1, Bourbon Adelaide, DP-08 Defender VII, NNS Akura, Barge Pere Ipamo and Jascon 39 are at FOT supply boat.
Collins Barasimeye
NPA Frowns Against Extortion Of Truck Drivers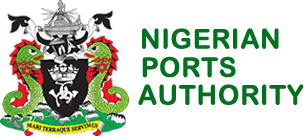 The Nigerian Ports Authority (NPA) has threatened to sanction any staff that indulges in extortion of money from truck drivers at Apapa Port. 
The Acting Managing Director, NPA, Muhammed Bello-Koko, disclosed this shortly after a meeting with Governor Babatunde Sanwo-Olu of Lagos State.
Koko expressed optimism that the agency's collaboration with the state government would bring an end to the perennial gridlock within and around the Apapa area.
The NPA boss emphasised the need to strengthen enforcement of traffic laws along the roads leading to Apapa and Tin Can ports, which are the two busiest ports in the country. 
He said NPA had been inundated with complaints of extortion from truckers, especially by security operatives, demanding money from drivers before accessing the ports.
 He described the practice as a major disincentive to the smooth implementation of the truck call-up system.
"One of the complaints of the truckers has to do with extortion by security operatives, the Army, the Police, the Nigerian Navy and even NPA security staff.
"This is one of the areas we require the intervention of government, because we have police officers deployed from the State Command who are allegedly involved in this. We at the NPA have resolved to take the right punitive measures against any of our staff involved in this.
"We have moved some of them out of port locations, and we will do further reviews. Whoever is found involved would be appropriately sanctioned", he said. 
The NPA boss acknowledged that the Lagos State Government had been a close partner in terms of enforcement, but asked for more intervention to end the menace. 
"NPA has reached out to the Federal Ministry of Works, we have been speaking with the Director of Works in the State, and we have asked that they should provide some palliatives around Sunrise Bus-stop.
"We were made to understand that the contract for that section of the road has just been awarded, but because of the rains, work has been delayed", he added.
MWUN Tasks NIMASA, NIWA On Boat Drivers' Training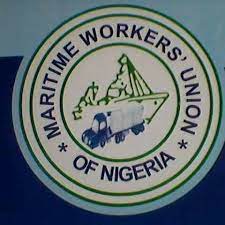 The Maritime and Workers Union of Nigeria (MWUN) has called on the Nigerian Maritime Administration and Safety Agency (NIMASA) and the National Inland Waterways Authority (NIWA) to train and retrain boat drivers in the country to reduce incessant accidents on our waterways.
MWUN said training and retraining of boat drivers would enhance their capability and efficiency in the industry and save lives.
Chairman, MWUN, Rivers State Chapter, Comrade Jonah Jumbo disclosed this during a telephone interview with The Tide.
Comrade Jumbo also advised NIMASA and NIWA to sanction any boat driver involved in over-speeding, overloading and reckless driving to reduce boat mishaps.
The chairman who regretted that most boat drivers lacked the skills and technical know-how to navigate the waters, said their human errors often caused accidents.
Comrade Jumbo insisted that regular training for boat drivers would enrich their skills and enable them to read the tide while on transit.
He frowned at the increasing rate of boat mishaps on the nation's waterways and urged all stakeholders to check the trend. 
The MWUN boss called on the Nigerian Navy and the Marine Police to arrest and prosecute any driver indulging in alcohol and overloading of passengers while on transit, adding that the act caused over seventy percent of water accident.
He appealed to drivers to desist from acts capable of causing accident, noting that many families have lost their loved ones through reckless driving and unholy acts caused by human errors on the waterways.
By: Chinedu Wosu
Sokoto To Boost Water Transport With Motorised Boats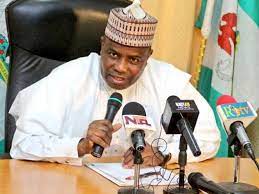 The Sokoto State Governor, Alhaji Aminu Tambuwal, says his administration will boost water transportation with motorised boats.
He also said his government would make life jackets available to all travellers and other water users to reduce boat mishap.
The governor stated this while commiserating with the people of Shagari Local Government Area that recently lost their loved ones in a boat mishap in the state.
He regretted that the state had lost many lives to boat accidents and prayed God to grant the deceased eternal rest and their families the fortitude to bear their loss.
Also speaking, Chairman, Shagari Local Government Council, Aliyu Dantine Shagari, said eight of the victims were married women while five were children and elderly men.
He attributed the cause of the boat mishap to overloading.
"But there are other causes of boat mishap including strong wind. We are still investigating the matter to know what actually led to the accident", he said.
The chairman advised boat drivers to desist from overloading and over speeding, noting that the community lost over six people in a similar accident last year.