FG Set To Launch Ogoniland Clean-Up
President Muhammadu Buhari is set to launch the clean-up of Ogoniland in the coming weeks, says the Minister of Environment, Amina Mohammed.
The minister announced this when she paid a courtesy visit to the Rivers State Governor, Chief Nyesom Wike, at Government House, Port Harcourt, at the weekend.
"It is hoped that we will have this launch in the coming weeks, and the president himself will launch the clean-up.
"It is really to us a turning point in the history of the struggle. Ogoniland is the first place where actions (clean-up) need to be.
"There is a wide challenge of pollution in the Niger Delta. We are here to begin activities toward the launch of the clean-up with stakeholders' dialogue.
"We are beginning in Rivers because this is the home of the struggle but we know it is wider,'' she said.
The minister said that the clean-up of the Ogoniland would span between 25 and 30 years.
Responding, Wike advised the Federal Government that to achieve success, the clean-up must not be politicised as there were diverse interests.
The governor urged the Federal Government to avoid bringing politics into the exercise so as to achieve success.
"It doesn't matter the political party that anybody belongs to, environmental issue does not affect a political party; it affects the entire state and the entire Niger Delta as a whole.
"Communities do not know about political parties, what communities know is about how to survive.
"And so, I will advise that we approach it in such a way that it does not look political, particularly in Ogoniland; it is a very complex place and you have to be extremely careful.
"Because if you are not careful, you may not achieve what you want you intend to achieve,'' the governor said.
According to him, there are political undertones to most of the things that are happening in the area; hence, it was very difficult for the former governments to do what they were supposed to do.
He advised that all stakeholders must be brought on board for the exercise to succeed.
Wike assured the minister that the state government would give all the necessary support to ensure the success of the clean-up, adding no government would be happy to see Ogoniland in its present state.
He said he was interested in whatever affects Rivers and the entire Niger Delta that had to do environmental pollution and other issues.
Wike said the environmental degradation in the entire Niger Delta and more in particular in Ogoni area has been a major concern to all.
According to him, it partly has to do with oil exploration that has left so many communities not to have potable water.
"So many communities who are farmers can no longer go to farm; communities who dwell on fishing can no longer fish because of oil pollution.
"We have problem with the multinationals that would not immediately try to clean up when pollution occurs.
"Unfortunately, there is this divide and rule tactics that most multinational would always want to adopt and unfortunately too, our communities fall into such trap,'' he said.
Our correspondent recalls that President Buhari in August 2015 approved several actions to fast-track the long delayed implementation of the United Nations Environmental Programme report on the environmental restoration of Ogoniland.
Buhari also approved the composition of the Hydrocarbon Pollution Restoration Project (HYPREP) Board to reflect a new governance framework, comprising a Governing Council, a Board of Trustees and Project Management.
Obasanjo, Abdulsalami, Sultan, Others Brainstorm On Insecurity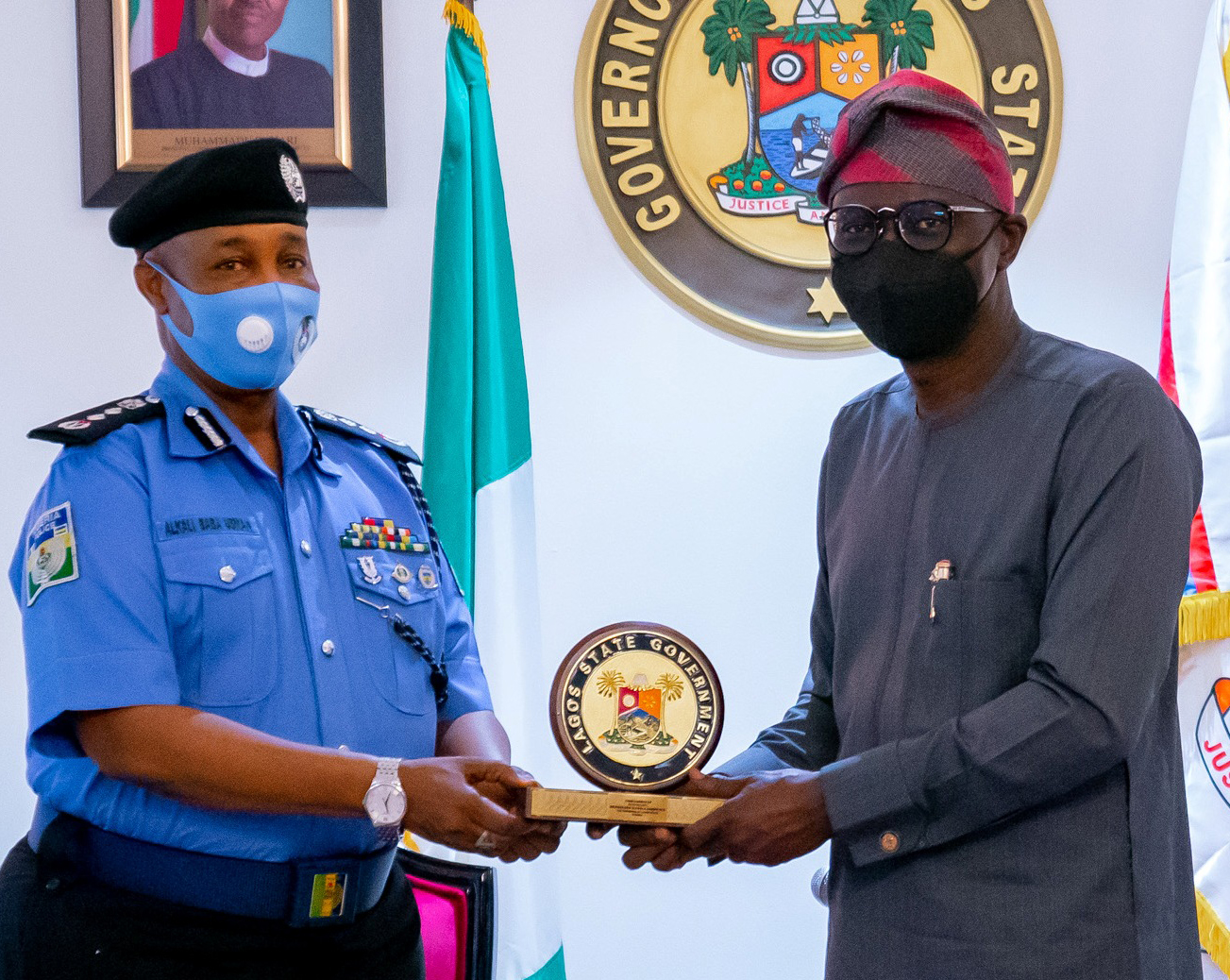 Rising insecurity and agitations for secession by different ethnic groups across Nigeria has attracted the attention of elder statesmen and other national leaders to a meeting in Abuja.
The meeting was organised by Interfaith Initiatives for Peace jointly led by the Sultan of Sokoto, Muhammad Sa'ad Abubakar, and Emeritus Cardinal John Onaiyekan, and the National Peace Committee chaired by Gen Abdulsalami Abubakar (rtd).
Reporters were barred from taking part in the closed-door meeting, expected to proffer solutions to the ongoing security challenges threatening the peace and unity of the country.
It was also an exploratory meeting on pressing issues of national unity, security, peace, integration, economic revitalisation and development, women and youth welfare and general progress.
Former President Olusegun Obasanjo; former Head of State, General Abdulsalam Abubakar (rtd); Sultan of Sokoto, Muhammad Sa'ad Abubakar; Ooni of Ife, Oba Adeyeye Enitan Ogunwusi; Tor Tiv, Prof Ortese Iorzua James Ayatse, Emeritus Cardinal John Onaiyekan; President General (Ohanaeze Ndigbo), Prof George Obiozor; and Afenifere leader, Ayo Adebanjo; were all in attendance.
Others sighted at the meeting are President of Nigeria Labour Congress (NLC), Comrade Ayuba Wabba; CAN General Secretary, Joseph Daramola; JAMB Registrar, Prof Ishaq Oloyede; Etsu Nupe, Yahya Abubakar; former Minister of Agriculture, Chief Audu Ogbe, among several political and traditional rulers at the meeting.
Elder statesmen, Chief Edwin Clark, also attended the event at the Congress Hall of Transcorp Hilton Hotel, Abuja, but could not participate in the meeting because he could not climb the staircase to the meeting room.
Fighting Corruption Difficult In Democratic Setting, Buhari Laments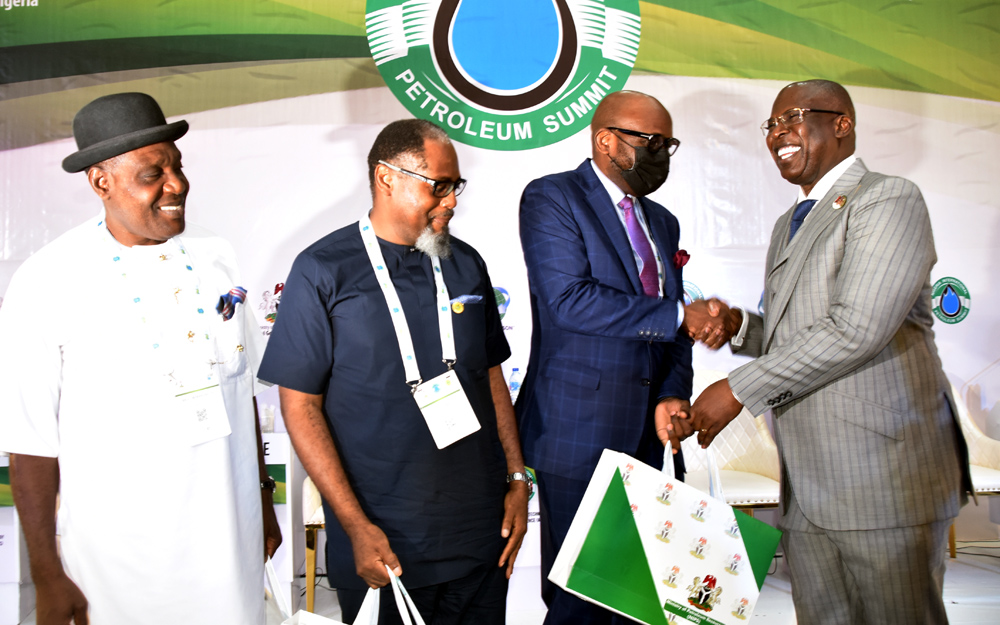 President Muhammadu Buhari says fighting corruption in democratic setting is a difficult task to accomplish.
The president disclosed this during an interview with Arise Television which was televised, yesterday.
According to him, the war against corruption has not been easy for him since he became a democratically elected president six years ago.
He, however, stressed that his administration had succeeded in easing out corrupt public officials without making noise about it.
Buhari recalled that much was achieved in the fight against corruption when he was military Head of State in the early 80s "when a lot of people were sent to prisons before I was also booted out".
The president frowned at the way and manner local government system was being managed, saying the local government administration was almost non-existent in the country.
He cited situation where state governors continued to starve the local governments of funds saying "in a situation where N300million is allocated to local government and they are given N100million is not fair".
On activities of bandits and kidnappers particularly in the North-West and North-Central zones, Buhari said he had given the police and Armed Forces the instructions to be ruthless with bandits and vandals terrorising innocent citizens across the country.
He stated that he had told the security agencies to treat bandits and other criminals in the "the language they understand.
"Problem in the north-west; you have people over there stealing each other's cattle and burning each other's villages.
"Like I said, we are going to treat them in the language they understand.
"We have given the police and the military the power to be ruthless. You watch it in a few weeks' time there will be difference.
"Because we told them if we keep people away from their farm, we are going to starve. And the government can't control the public.
"If you allow hunger, the government is going to be in trouble and we don't want to be in trouble.
"We are already in enough trouble. So, we warn them sooner than later you'll see the difference,'' he said.
On farmers/herders clashes, the president said the problem had persisted because old cattle routes and grazing areas had been violated by development, adding that those who had taken over such traditional arrangements would be dispossessed.
On the fight against insurgency, Buhari dismissed the assertion that majority of Boko Haram members were foreigners.
According to him, the majority of the Boko Haram members are Nigerians, saying this was further corroborated by Borno State Governor, Prof Babagana Zulum.
The president stated that his administration had done a lot to fight the terrorists and insurgents but the problem in the "North-East is very difficult."
Igboho Declares June 12 Day Of Protest, Warns Buhari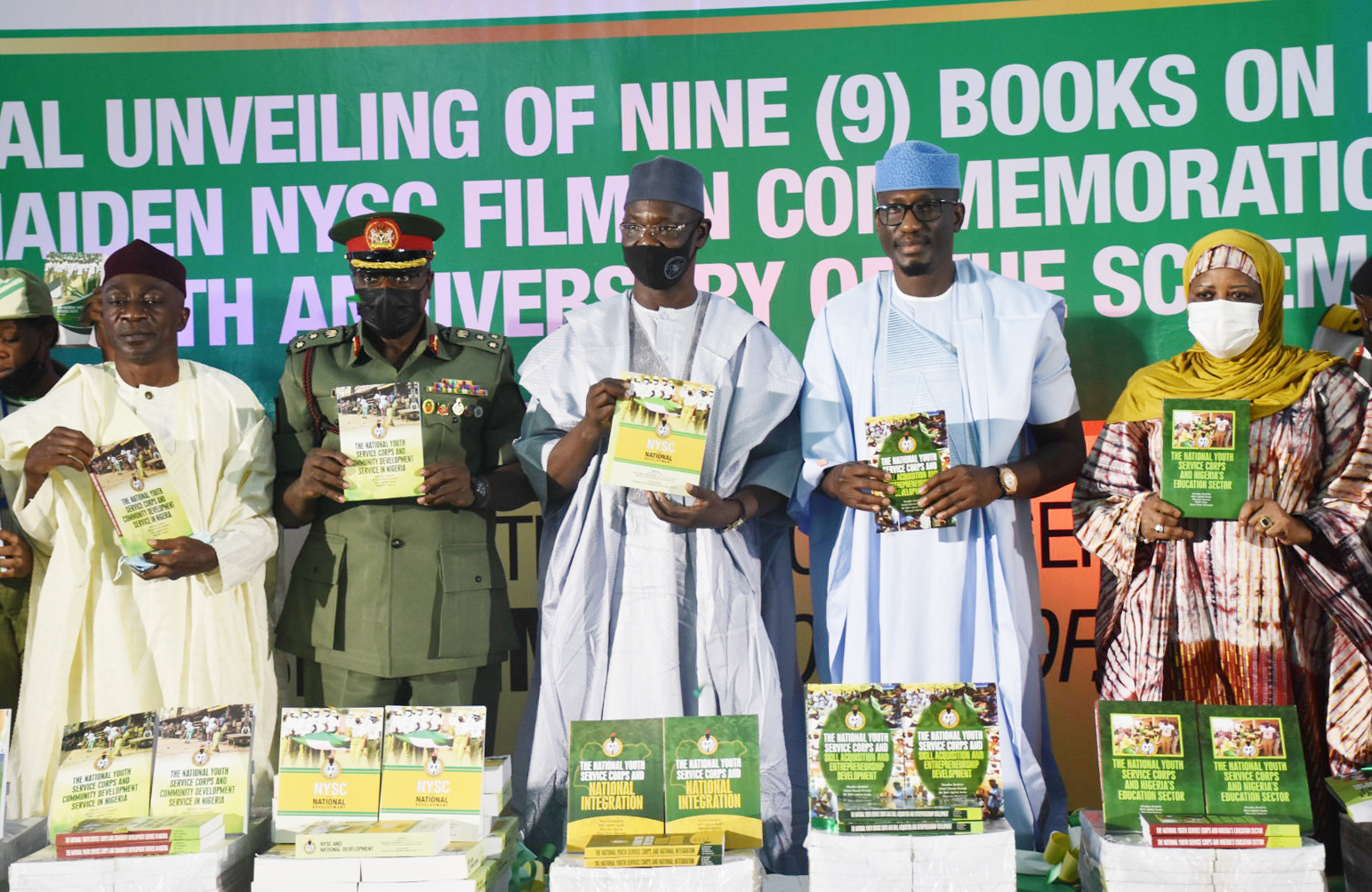 Sunday Adeyemo, popularly known as Sunday Igboho, has declared June 12 as day of protest for Yoruba nation agitators.
The self-acclaimed Yoruba activist said the agitators will hold 'peaceful rallies' across the South-West region on Saturday, June 12.
Igboho, who spoke through his spokesman, Olayomi Koiki, in a live video programme aired, last Wednesday night, called on South-West governors to cooperate with the peaceful protesters during the exercise.
He warned the President Muhammadu Buhari-led administration not to attack the agitators.
He said, "Let us warn the Federal Government that if there is bloodshed this weekend, the international community is watching, if the military kills any Nigerian this weekend, it is going to be very hot.
"The Yoruba nation rally will go ahead in every part of Yoruba land and the rest of the country where it will hold.
"Red alarm will begin on Friday. People should stock up food Items from Friday night.
"We are not backing down this weekend; we are ready to take back what belongs to us."
He also enjoined agitators to 'fast' on Friday.
This is coming after NANS under the leadership of its National President, Comrade Sunday Asefon, had declared June 12 as National Day of peaceful protest to call on the government to act decisively towards addressing insecurity.