Oil Spill: Amnesty, Shell Bicker Over Lawsuits …As Bille, Ogale Seek Legal Redress
The Amnesty International has said that Shell's failure to maintain and protect pipelines may leave it liable to a raft of compensation claims from dozens of Niger Delta communities, Amnesty International said, yesterday, as London law firm, Leigh Day, announced two more lawsuits against Royal Dutch Shell.
The latest cases were filed, Tuesday, on behalf of Bille and Ogale communities in the Niger Delta which have been affected by oil pollution.
In its investor briefing, Shell's growing liabilities in the Niger Delta: Lessons from the Bodo court case, Amnesty International warned Shell's investors that failures in the way the oil giant inspects and reports on oil spills could mask the scale of potential financial liability arising for Shell.
But in a swift reaction, yesterday, Shell Petroleum Development Company of Nigeria, disagreed with Amnesty International, and the two communities over the fresh cases filed outside the territory of Nigeria, where it operates.
In a statement, a spokesperson for the Shell Petroleum Development Company of Nigeria (SPDC), Bamidele Olugbenga Odugbesan, said: "We are at an early stage of reviewing the claims made by the Bille and Ogale communities.
"Both Bille and Ogale are areas heavily impacted by crude oil theft, pipeline sabotage and illegal refining which remain the main sources of pollution across the Niger Delta.
"Ogale is in Ogoniland and it is important to note that SPDC has produced no oil or gas in Ogoniland since 1993.  Access to the area has been limited following a rise in violence, threats to staff and attacks on facilities.
"The Bille and Ogale communities have chosen to bring these claims in the UK instead of in Nigeria, whose laws govern our operations.  It is our intention to contest the jurisdiction of the English court over these claims.
"We believe that allegations concerning Nigerian plaintiffs in dispute with a Nigerian company, over issues which took place within Nigeria, should be heard in Nigeria."
"Furthermore, Ogoniland is the area covered by the United Nations Environment Programme's Environmental Assessment ('the UNEP report') of 2011. UNEP presented its recommendations as an opportunity to bring a culture of multi-stakeholder cooperation to Ogoniland, a process in which SPDC has been involved.
"SPDC has also initiated action to address all the recommendations directed to it in the UNEP report as operator of the SPDC Joint Venture.  In mid-2015 SPDC JV, along with the government, UNEP and representatives of the Ogoni community, agreed to an 18-month roadmap to fast-track the environmental clean-up and remediation of Ogoniland which includes a governance framework.
"These steps have been widely lauded across civil society in Nigeria and have been welcomed by members of the Ogoni community itself.  Asking the English court to intervene and order remediation activity covering the same ground as the UNEP implementation plan, is a direct challenge to the internal political acts and decisions of the Nigerian State, and its sovereign right to determine, within its own territory, the appropriate future path for the Ogoni community," the company said.
However, Amnesty International said that Shell has already paid out £55 million to the Bodo community after settling its claim out of court in January 2015.
It stated that the court documents from that case show that Shell admitted that it had underestimated the volume of oil spills in the region.
Shell had repeatedly asserted that the volume of oil spills was 4,000 barrels of oil affecting the Bodo community, while expert evidence put the volume of oil spilt in the region of 500,000 oil barrels.
Court documents also revealed that internal emails and reports showed that senior Shell employees had expressed concern as far back as in 2001 of the need to replace oil pipelines in the Niger Delta, describing some sections as containing "major risk and hazard".
Amnesty International's UK Economic Affairs Programme Director, Peter Frankental said: "Shell has an appalling record of obfuscation and misinformation with regard to its dealings in the Niger Delta. Our briefing reveals just how irresponsible Shell has been in its operations in the region.
"It's disgraceful that Shell has to be dragged to the courts to address these issues. Surely time, money and the health, livelihoods and emotional anguish of the affected communities could have been spared had Shell simply accepted responsibility and cleaned up the oil spills quickly and thoroughly.
"We hope that the Bodo case and this new lawsuit will spur Shell on to accept its responsibilities by cleaning up the oil spills and compensating those in the Niger Delta whose lives have been devastated by them."
Ogale is still affected by oil pollution from a spill that occurred in 2009, according to a report issued by Amnesty International in November 2015. When Amnesty international researchers visited the site of a 2009 oil spill in Ogale, they saw farmland and swamp heavily polluted, with black patches covering the ground, and a strong smell of oil.
Shell has failed to properly clean up the site, despite the fact that the United Nations Environment Programme (UNEP) reported heavy pollution there – including high groundwater contamination – in its landmark 2011 report.
It would be recalled that in January, 2015, approximately 15,600 Bodo farmers and fishermen were to receive around £2000 each as part of Shell's £55m pay-out for pollution caused by two oil spills in 2008 and 2009, which devastated the environment surrounding the community of Bodo, in Gokana Local Government Area, Rivers State, Nigeria.
Last January's compensation package was the result of a three-year legal battle between the Bodo community represented by Leigh Day, and Shell.
Amnesty International's briefing Shell's growing liabilities in the Niger Delta: Lessons from the Bodo court case outlines findings of the preliminary judgement from the Bodo court case, and key contents of the documents filed in the UK court prior to the settlement.
Susan Serekara-Nwikhana
Obasanjo, Abdulsalami, Sultan, Others Brainstorm On Insecurity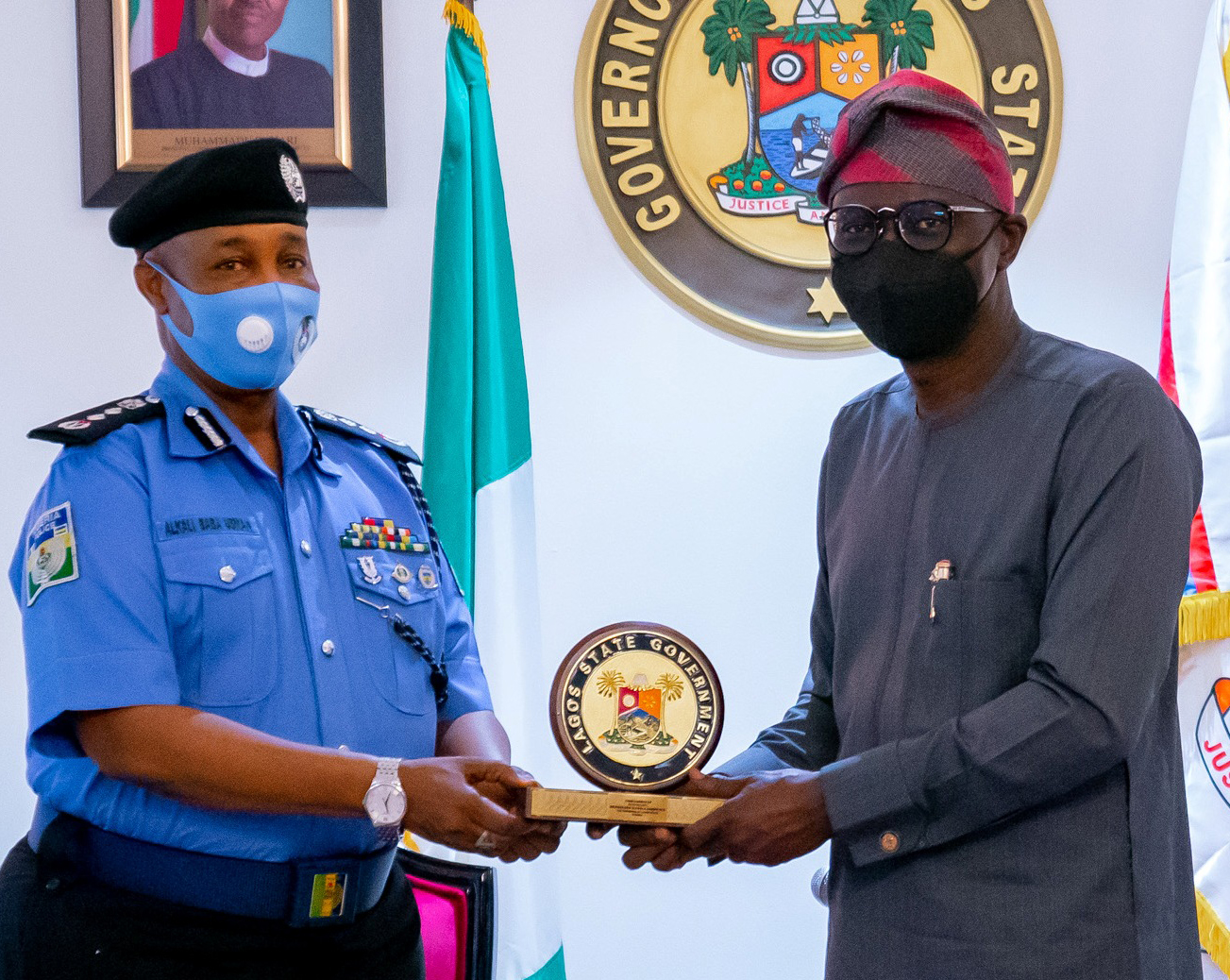 Rising insecurity and agitations for secession by different ethnic groups across Nigeria has attracted the attention of elder statesmen and other national leaders to a meeting in Abuja.
The meeting was organised by Interfaith Initiatives for Peace jointly led by the Sultan of Sokoto, Muhammad Sa'ad Abubakar, and Emeritus Cardinal John Onaiyekan, and the National Peace Committee chaired by Gen Abdulsalami Abubakar (rtd).
Reporters were barred from taking part in the closed-door meeting, expected to proffer solutions to the ongoing security challenges threatening the peace and unity of the country.
It was also an exploratory meeting on pressing issues of national unity, security, peace, integration, economic revitalisation and development, women and youth welfare and general progress.
Former President Olusegun Obasanjo; former Head of State, General Abdulsalam Abubakar (rtd); Sultan of Sokoto, Muhammad Sa'ad Abubakar; Ooni of Ife, Oba Adeyeye Enitan Ogunwusi; Tor Tiv, Prof Ortese Iorzua James Ayatse, Emeritus Cardinal John Onaiyekan; President General (Ohanaeze Ndigbo), Prof George Obiozor; and Afenifere leader, Ayo Adebanjo; were all in attendance.
Others sighted at the meeting are President of Nigeria Labour Congress (NLC), Comrade Ayuba Wabba; CAN General Secretary, Joseph Daramola; JAMB Registrar, Prof Ishaq Oloyede; Etsu Nupe, Yahya Abubakar; former Minister of Agriculture, Chief Audu Ogbe, among several political and traditional rulers at the meeting.
Elder statesmen, Chief Edwin Clark, also attended the event at the Congress Hall of Transcorp Hilton Hotel, Abuja, but could not participate in the meeting because he could not climb the staircase to the meeting room.
Fighting Corruption Difficult In Democratic Setting, Buhari Laments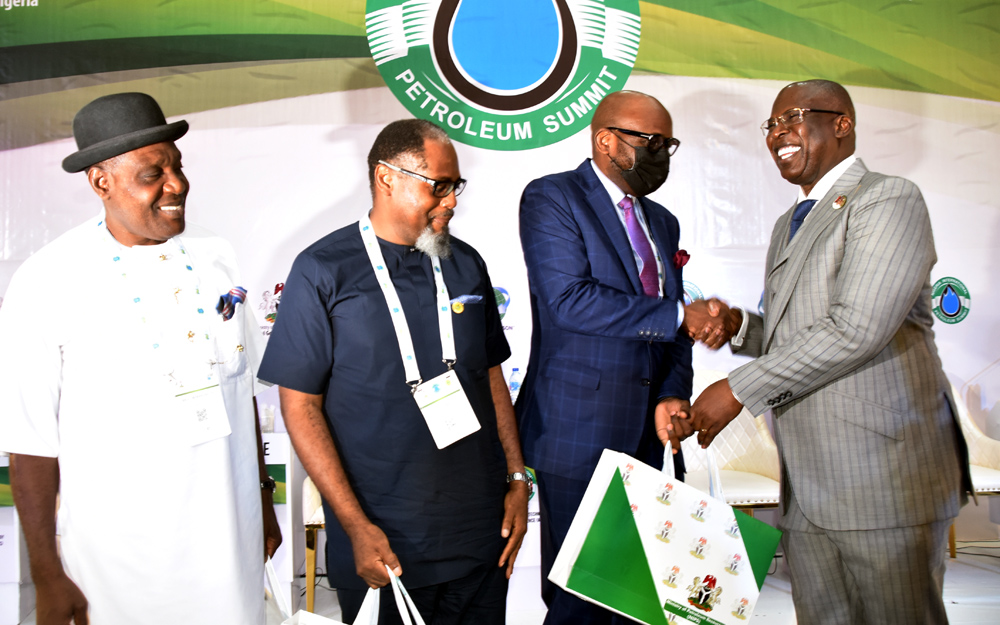 President Muhammadu Buhari says fighting corruption in democratic setting is a difficult task to accomplish.
The president disclosed this during an interview with Arise Television which was televised, yesterday.
According to him, the war against corruption has not been easy for him since he became a democratically elected president six years ago.
He, however, stressed that his administration had succeeded in easing out corrupt public officials without making noise about it.
Buhari recalled that much was achieved in the fight against corruption when he was military Head of State in the early 80s "when a lot of people were sent to prisons before I was also booted out".
The president frowned at the way and manner local government system was being managed, saying the local government administration was almost non-existent in the country.
He cited situation where state governors continued to starve the local governments of funds saying "in a situation where N300million is allocated to local government and they are given N100million is not fair".
On activities of bandits and kidnappers particularly in the North-West and North-Central zones, Buhari said he had given the police and Armed Forces the instructions to be ruthless with bandits and vandals terrorising innocent citizens across the country.
He stated that he had told the security agencies to treat bandits and other criminals in the "the language they understand.
"Problem in the north-west; you have people over there stealing each other's cattle and burning each other's villages.
"Like I said, we are going to treat them in the language they understand.
"We have given the police and the military the power to be ruthless. You watch it in a few weeks' time there will be difference.
"Because we told them if we keep people away from their farm, we are going to starve. And the government can't control the public.
"If you allow hunger, the government is going to be in trouble and we don't want to be in trouble.
"We are already in enough trouble. So, we warn them sooner than later you'll see the difference,'' he said.
On farmers/herders clashes, the president said the problem had persisted because old cattle routes and grazing areas had been violated by development, adding that those who had taken over such traditional arrangements would be dispossessed.
On the fight against insurgency, Buhari dismissed the assertion that majority of Boko Haram members were foreigners.
According to him, the majority of the Boko Haram members are Nigerians, saying this was further corroborated by Borno State Governor, Prof Babagana Zulum.
The president stated that his administration had done a lot to fight the terrorists and insurgents but the problem in the "North-East is very difficult."
Igboho Declares June 12 Day Of Protest, Warns Buhari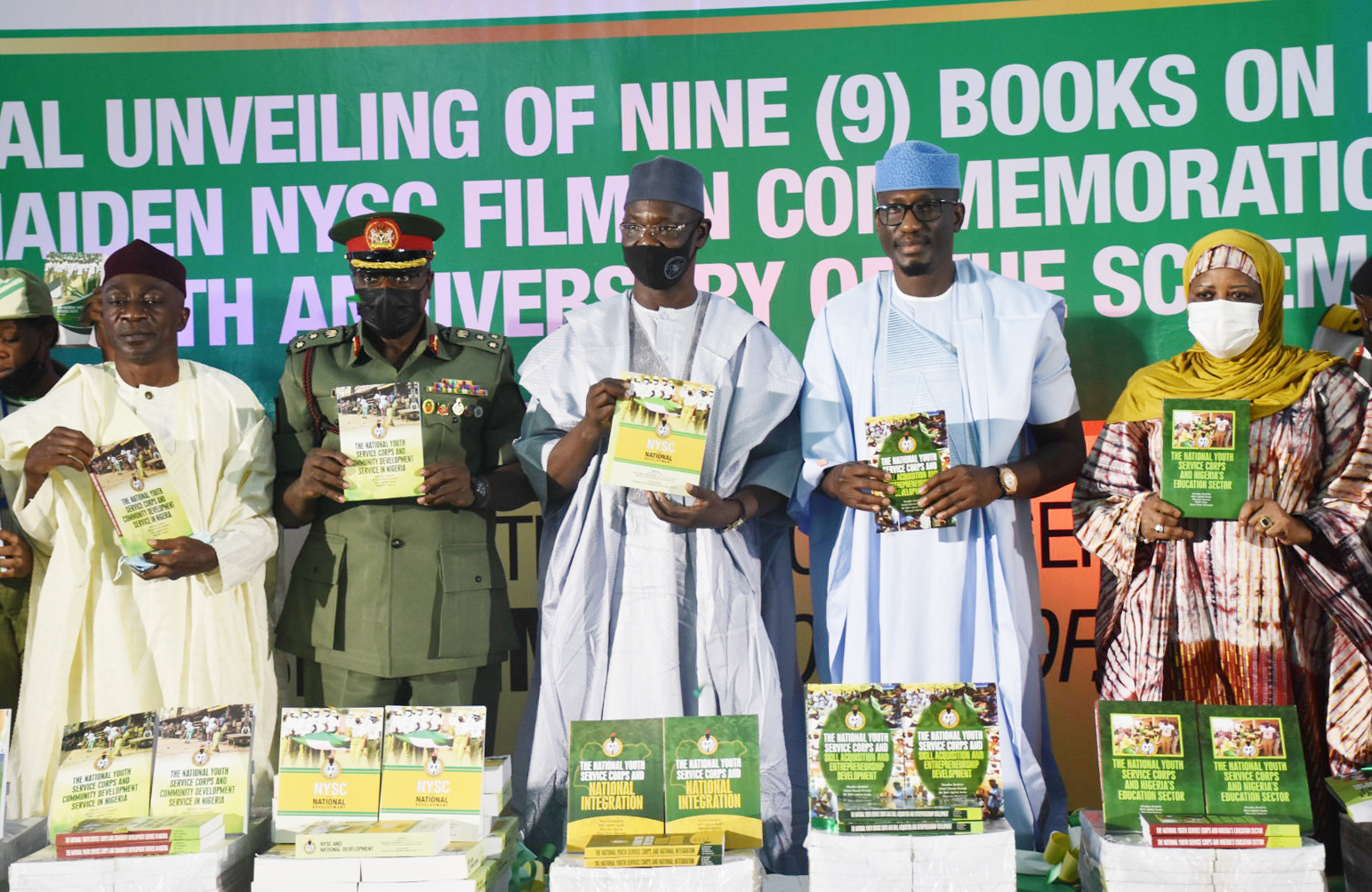 Sunday Adeyemo, popularly known as Sunday Igboho, has declared June 12 as day of protest for Yoruba nation agitators.
The self-acclaimed Yoruba activist said the agitators will hold 'peaceful rallies' across the South-West region on Saturday, June 12.
Igboho, who spoke through his spokesman, Olayomi Koiki, in a live video programme aired, last Wednesday night, called on South-West governors to cooperate with the peaceful protesters during the exercise.
He warned the President Muhammadu Buhari-led administration not to attack the agitators.
He said, "Let us warn the Federal Government that if there is bloodshed this weekend, the international community is watching, if the military kills any Nigerian this weekend, it is going to be very hot.
"The Yoruba nation rally will go ahead in every part of Yoruba land and the rest of the country where it will hold.
"Red alarm will begin on Friday. People should stock up food Items from Friday night.
"We are not backing down this weekend; we are ready to take back what belongs to us."
He also enjoined agitators to 'fast' on Friday.
This is coming after NANS under the leadership of its National President, Comrade Sunday Asefon, had declared June 12 as National Day of peaceful protest to call on the government to act decisively towards addressing insecurity.