Buhari And The Rule Of Law
Recently, a Port Harcourt-
based lawyer, J.P. Ebenezer urged the Federal Government to maintain respect for the rule of law. He flayed the reaction of President Muhammadu Buhari  over obedience to court orders, saying that respect for the rule of law was sacrosanct and a basic ingredient of democracy. The lawyer condemned the re-arrest of the Director of Radio Biafra, Nnamdi Kanu and the former National Security Adviser to former President Goodluck Jonathan, Sambo Dasuki in spite of their subsisting bail by a competent court of law.
A legal luminary and Senior Advocate of Nigeria (SAN), Femi Falana, had earlier expressed similar feeling by calling on President Buhari to obey the rule of law and respect the bail order by a competent court of law. Buhari had vowed not to release the duo and rather clamped more charges on them. Barrister Ebenezer observed that Buhari is not ready to obey the law, saying "the rule should not only be obeyed when it favours us but when our very interest is not at stake, yet we allow it to have its way. The absence of the rule of law will invariably lead to anarchy and breed indiscipline."
Law is a body of rules in any society at any given time, considered binding and which a breach is met by a sanction. Law refers to a set of formalised or codified rules stipulating the rights and duties of individuals, powers and obligations of authorities, with their limitations and remedies as well as the manner of redress in any case of breach. When rules involve the idea of obligation they become law, but when  they merely represent the notions of good and bad behaviour, they are mere rules of morality. Mere coincidence of patterns of behaviour does not indicate the existence of law, habits must thus be distinguished from obligatory rules.
A man's philosophy forms part of his character, outlook and relationship with fellow man and his society, and it undeniably dictates the line of his action or conducts, whether good or bad. In some sense, this bad conduct of man, taking various criminal or tortuous forms if done while in the position of public authority, may be termed "misconduct," gross or grave enough to ground his impeachment and removal from office.
In another sense, if the conduct of man's affairs deviates from the accepted legal standards, it may appropriately be pronounced wrong, illegal and unconstitutional within the disregarded legal principles. The political arrangement in any society the world over is principally to ensure its ultimate cohesion, continuous existence and smooth administration.
The power of the state or country is reservedly vested in the government with its organs arranged in such pattern that one organ checks the other to avoid or prevent the consequence of ugly behaviour of a man vested with such power.
All these arrangements are necessarily codified in a body called law to avoid doubts, uncertainties and obligatory manipulation, whether in exercising the power so vested without abuse or in impeaching anyone found to have abused such vested power. For a man entrusted with the leadership of Nigeria such as President Muhammadu Buhari to be seen as flouting the law is not in the good interest of the country and the people he is ruling. When the leader fails to obey the law, what does the followers do? The leader must lead by example.
Justice is not a one-way traffic but a three-way thing- to the accused, the society and victim. Where the rule of law exists, the rule of self-help is abandoned. One major problem facing the country is that the political class is intolerant and practically immature and this has been one of the causes of military interventions or anarchy in Nigerian politics. Most Nigerian politicians see themselves as divided Nigerian citizens based on their political party affiliations, and perhaps ethnicity or religion.
These do not help matters but make government policy-making become excruciatingly difficult and the working relationship between the Executive, Legislature and Judiciary becomes sour. We must begin to appreciate that it is not in the interest of the nation for the three arms of government to always be at loggerheads on enforcement of and obedience to the law.
Practically, obedience to the law is secured by sanction and sanction serves the purpose of protecting the general community against persons of deviant behaviour. Without sanction, the continued existence of the society would be in danger and society would ultimately disintegrate. Some people consider law as a command and some rules of law are couched in terms of command given by an authority and directed to an individual. Most laws or legal rules are not in that form. Law is seen by some as normative in character as it prescribes the norms of conduct-what people ought to do. It is imperative in character, that is, law states what people must do and what they must not do.
Although there is no universally accepted definition of law, but it consists basically of a body of rules of human conduct which are binding on all, including the president in spite of the immunity he enjoys when in position. There is a limit to which a country's leader exercises  his power and not to always interfere in court processes and influence the decision or judgment of a competent court in a matter. Every society, primitive or civilized, developed or developing, capitalist or socialist, is governed by a body of rules, which the members of the society regard as the standard of behaviour.
Law is a complex phenomenon and any good definition of it must be complex and thus aptness must not necessarily be the important criterion. Any form of intolerance of court judgement would not be in the best interest of anybody and Nigeria in general. What is more important is the welfare of the people of Nigeria, which must override the personal feelings of Nigerian leaders and politicians.
Several years of military reign in Nigeria has affected the psyche of most politicians who are by-products of military training, thus making their actions, dispositions and utterances in the governance of the country fall short of the attributes of democrats.
A Nigerian leader was sometime quoted to have said "I do not need anyone to rule, I can rule alone." If such statement was truly made, then it portrayed the undemocratic mentality of some of our democratic leaders. Buhari was also quoted as saying that he will never allow Nnamdi Kanu and Sambo Daduki to be released and vowed to deal with them. Such comments are only fashionable during military reigns and cannot serve any good purpose in a constitutional democracy.
The ordinary citizen may think of law simply as a body of rules which must be obeyed because he sees it from an external point of view and the judge may consider law simply as a guide towards conduct because he sees it from an internal point of view. This confirms why law is indeed a complex phenomenon. Our national peculiarity must be borne in mind when enforcing our laws. This is because we have witnessed and still witnessing in this country where the political party in power has mustered all the state power to harass and intimidate the opposition members by orchestrating several unlawful arrests on any flimsiest allegation trumped up to keep opposition out of their way.
The judiciary in any sovereign territory is an organ which is saddled with the primary tasks of interpreting the law and apportioning blame among warring parties who have submitted their cause to its adjudicatory jurisdiction. This task is carried out by the courts and their officers in any legal system. They are seen as the defenders of the rights of the people and the protectors of the down-trodden. The court is the last institution trusted with the power to keep all persons and authorities within the bounds and limits of the law.
It is the duty of the court to declare unconstitutional any infraction of the law and to right the wrong occasioned by the excess of power play in appropriate cases. Unlike their executive and legislative counterparts who are elected into office for a fixed period, judiciary officers assume their offices by virtue of appointment by the Executive head of either the federation or a state as the case may be. This does not mean that the judiciary officers must work under the influence of the Executive who does not know about the rule of law and its proceedings.
To disobey the rules of law or court orders is to deny the judges and Justices their legitimate assignment and to provide further leverage for politicians and the public to commit atrocities while in office, and assuring them of security of office against any judiciary checks and balances under the Nigerian constitutional democracy. A president or governor or any of their deputies should be made to face impeachment for inefficient performance in office because a poor or bad leader is a burden to the society he leads, just as the society is equally a burden on him.
A poor leader does not add to the development but his lack of contribution can bring retrogression to the lots of his people. The society is better off having such a leader removed from office as the last resort to save the country or state and its people from the oppression of retardation by an unproductive leadership. An immoral  leader, an abysmal dictator who has lost the favour of the people must be removed from office through impeachment. That a president is covered by immunity should not be misconstrued as a leverage to disobey the rule of law.
In so far as we expect our executive leaders to demonstrate responsibility and eschew mischievous tactics in order to shy away from their duty to be accountable to the people, it is, however, not unjustifiable to recognise some exceptional "smart" ones who may want to catch in on the lacuna in the  nation's constitution to assert their shameless, criminal boldness and still secure their office by a simple act of mischief.
Shedie Okpara
Lest We Forget Dim Ojukwu
Dim Chukwuemeka Odumegwu Ojukwu, a man of reputation and influence, warlord, people's general and leader died in a London hospital on November 26, 2011 after he was struck with a complicated stroke. He was given a state-cum-military burial on March 2, 2012 by Dr. Goodluck Jonathan, former President of Nigeria. It is now eight years since he took a bow, bade us goodbye and departed this mortal world after he had played his parts in the affairs of the Igbo nation and Nigeria.
Ojukwu was an exceptionally intelligent, dauntless and courageous leader. He was the first Nigerian to be enlisted in the Nigerian military with a Master's degree, the first African to pass the Joint Services Course at Latimer, England. He was the first military instructor of the Nigerian Army, the first Nigerian Quartermaster-General of the Nigerian Army, the first Military Governor of the Eastern Region and the first regional leader in Nigeria to confront, challenge the Federal Government of Nigeria and prosecuted a war that held Nigeria captive for 30 months over the perceived injustice meted on Ndigbo and the massacre of people of Eastern Nigerian extraction nationwide.
He was a defender, a crusader and advocate of justice, people's rights and good governance in Nigeria. So, his absence for the past eight years is seriously felt by all who admired his doughty spirit, especially now that the issue of Biafra, a country he attempted to create out of Nigeria, is fully resurrected and is making wave in the world. Who knows what would have been his contribution and moral support to Biafra and its agitators. What would have been his stand on controversial issues such as rural grazing areas (RUGA), restructuring, Ibo presidency in 2023, Python dance which is reported to have claimed many innocent lives of Ndigbo in Umuahia. We missed all that. Infact, we are short-changed by his death.
Chief Ralph Uwazuruike, Ojukwu's bosom friend and a man who kept the spirit of Biafra alive, said few days after the death of Ojukwu that when he heard that he was stricken with the dreaded stroke, he and some members of the Movement for the Actualization of the Sovereign State of Biafra (MASSOB) went to his Casabianca residence in Enugu to see him, to commiserate and wish him speed recovery. He said when they got there and saw Ojukwu, he was really in a bad state. He said he hailed him (Ojukwu) as usual with all his intimidating chieftaincy titles, such as Ikemba Nnewi, Dike Dioranma Ndigbo, Eze Igbo Gburugburu and other titles, he did not respond to any. He said he was alarmed. He then joked and told him that he was a handsome man. It was then he responded by asking whether he would be handsome in the coffin. Uwazuruike said that he was shocked and devastated by such a response. Thereafter, he asked Ojukwu what he meant by being handsome in the coffin, there was no response. The MASSOB leader said it was then he knew that Ojukwu would not survive. Ojukwu eventually died in the United Kingdom where he had gone for a medical treatment on November 26, 2011.
Truly, Ojukwu became handsome in the coffin. As a historian, what was paramount in Ojukwu's mind in his sick bed was how people and history would place or perceive him as regards his involvement in the civil war that claimed millions of lives and destroyed properties worth billions of naira. That was why he asked his friend Uwazuruike whether he would be handsome in the coffin. However, people and history proved kind to him. He was eulogized, idolized, honoured and dramatized while in the coffin. Ojukwu was, indeed, handsome in the coffin.
There was an unprecedented outpouring of affection and admiration for him. There were celebrations everywhere in Nigeria and beyond. Even the truth about the Nigeria-Biafra Civil War and the patriotic roles he played to avert it was told for the first time in 42 years after the end of the war. Everyone who spoke unanimously agreed that he was a man of peace, vision and foresight. They consented that his postulations as enunciated in the Aburi Accord was the finest and the greatest for the unity and development of Nigeria.
They averred that if the then Federal Government had abided by the accord, there wouldn't have been a civil war and that Nigeria would have been a better place to live in today. The restructuring of the country which Nigerians are clamouring today was a major menu in the Aburi Accord. So, what Ojukwu saw many years back is what Nigerians are seeing and agitating today. What a visionary and foresighted leader? Again, they agreed that he was an enigma, the people's general and a leader whose exemplary leadership virtues should be emulated by all Nigerians.
He was exonerated from being among the coup plotters nor supported the January 1966 coup that shutdown the corrupt First Republic and led to civil war. He was the commander of the Fifth Battalion of the Nigerian Army stationed in Kano where he succeeded in ensuring that the coup plotters and their cohorts did not infiltrate the. That remarkable achievement earned him the respect and admiration of the then Emir of Kano, Alhaji Ado Bayero, and his subjects. It also earned him an enduring friendship with the Emir and people of Kano.
Ojukwu was honoured by the Nigerian military during his burial. They carried his lifeless body from Abuja to Owerri, Aba, Enugu, Awka and kept vigil throughout the burial. Ojukwu, no doubt, deserved the honour. He brought dignity, honour and prestige to the Nigerian military. Apart from being one of the few Nigerian military officers that built the Nigerian military, Ojukwu brought respect to the force when as a Master's degree holder (obtained from the prestigious Oxford University in England) and son of a millionaire he joined the military as a lowly ranked soldier.
Before then, the military was largely seen as an institution for school dropouts and wayward children. But Ojukwu's enlistment erased that erroneous notion and encouraged many educated Nigerians to join the military. So, he deserved whatever honour and respect the Nigerian military accorded him during the burial. He was a great man in all ramifications.
Ojukwu, a charismatic leader, was born in Zungeru, now in Niger State in 1933 to Sir and Lady Louis Philip Odumegwu Ojukwu, the first African millionaire. In 1944, at the tender age of 11, Ojukwu was admitted into the prestigious Kings' College, Lagos after completing his primary education at St. Patrick's Primary School, Lagos. And in 1946, two years after, and at the age of 13, the brilliant boy was sent to England where he enrolled in Epsom College, Surrey, to continue and complete his secondary education.
On completion of his secondary education, he was admitted into an elitist Oxford University, United Kingdom. Strong and determined, little Ojukwu shunned the comfort of his millionaire father's home, ignored the devastating British cold weather, strange environment and ubiquitious white faces, persevered and graduated with a Master's degree in Modern History.
He returned to Nigeria in 1956 and joined the civil service of the colonial government of the then Eastern Region as a district officer. A year after, precisely in 1957, the restless Ojukwu left the civil service and joined the Nigerian Army; thus becoming one of the first university graduates to be enlisted in the Nigerian military. There, he made a super and brilliant military career and left a unique imprint on the sands of time.
Ojukwu was an elder statesman and politician. He was the founder, political leader and presidential candidate of the All Progressives Grand Alliance (APGA) in 2003. His party came third among the 30 political parties that participated in the elections. Former President Goodluck Jonathan honoured him with a state-cum-military burial. By that, he partially ended the civil war and equally endorsed General Yakubu Gowon's famous declaration of No victor, no vanquished. The final fulfillment of all this will, indeed, be when an Igbo man is elected as president of Nigeria, 50 years after the end of the civil war.
Former Nigerian leader, General Ibrahim Babangida, in his tribute to Ojukwu, said that the election of an Ibo man as president of Nigeria would gladden Ojukwu's spirit. No doubt, Ojukwu's death marked the end of an era in Nigeria.
Ogbuehi, a freelance journalist, wrote in from Eagle Island, Port Harcourt.
Fishing Out The Ritualists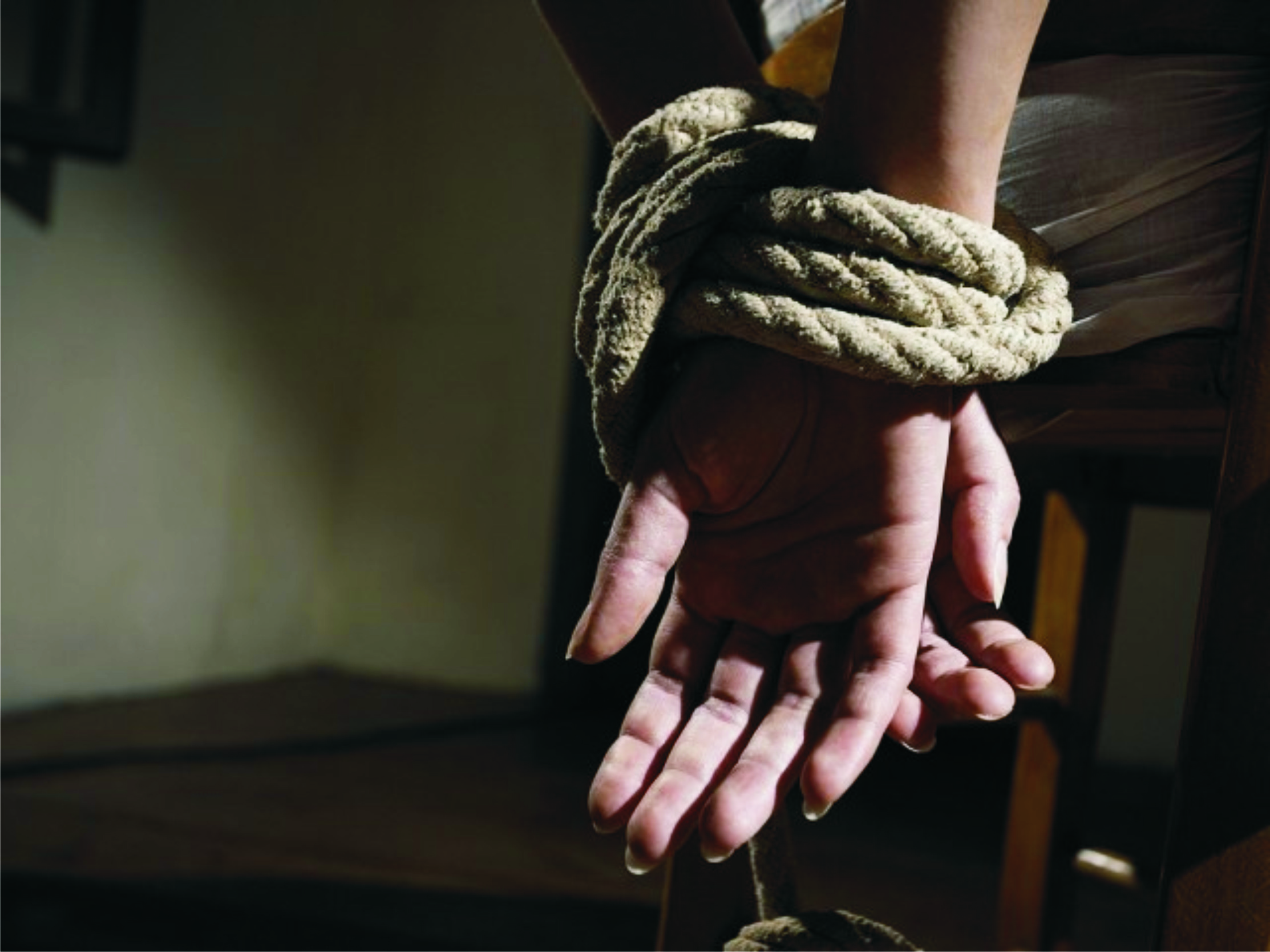 It would be obvious to a growing number of Nigerians by now that much of the violent crimes in the country, from murder to kidnapping and armed robberies, have much to do with some fetish rituals. A most recent case of car-snatchers in Eleme axis of Rivers State can be used as an example, because there was a confession pointing towards working in collaboration with witch-doctors. Ritual murder of a young girl by an undergraduate student also pointed towards the involvement of a ritualist and sponsor as accomplices.
Witch-doctors and ritualists go far beyond what an average Nigerian would know. Without being uncharitable or alarmist, there is a need to look into the activities of numerous religious sects operating as visionary and exercise ministries. To say the least, there are witch-doctors and ritualist, using religious applications as platforms of operation. Was there not a case of a "clergyman" and "after-birth placenta pepper soup"?
Investigations into the exploits of witch-doctors and various brands of ritualists, in relation to their associations with criminal groups, reveal shocking details. The first issue has to do with a propensity to acquire some power, coupled with an illusion of invincibility. In agberolingo such power of invincibility is known as "Odeshi". Unfortunately, those exploring and promising such extra-normal power engage in a number of activities whose end-results they know nothing about.
But they go on, heedlessly!
Those who heedlessly explore the psychic world without knowing its nature expose themselves and other people to serious dangers, one of which is the possibility of insanity. Thus, toying with psychic power, for political, economic, religious or criminal purposes, usually lead to unpleasant end. Actually there are centres of energy of various natures which anyone can make contact with, but the rule is that only the pure can reach-out to what is pure or noble.
At best, what witch-doctors, ritualists and other impudent explorers of the psychic world encounter and deal with are usually inferior and dark energy centres. Fascination with what is unusual and curious cause many gullible people to be carried away by the illusory nature of the psychic world. One rule is sure over there, namely: There is no free meal, neither can anyone get what he is not qualified to get. The only thing easy to get is illusion or clouding of consciousness.
Therefore, dabblers into the psychic world for whatever purposes, do a great deal of harm to themselves and others too. When those who do so are clergy men and women, there is the possibility of dragging the image of religion into the mud. Serious seekers of the light of truth do not associate with juggling fiends of the psychic world, because no wise person would go for mud when gold is not far to fetch. One has to know the differences and values.
There is a need to suggest that stricter regulations be placed on establishment of religious houses as well as proselytism. Possibly, preachers and operators of all visionary, miracle and healing ministries should be licensed, inspected and subjected to regular audit. As for various categories of witch-doctors, ritualists often mentioned by criminal gangs as their accomplices or consultants, they should be prosecuted. They are known to demand for human parts, including placenta of nursing mothers taken immediately after delivery. If there is no demand for human parts, then, there would not be ritual murder for the purpose of obtaining such parts. Similarly, the murderers are merely killer agents for faceless monsters who believe in money and power as chief goals in life. Quite often such monsters are rarely accessible or prosecuted.
The illusion of wanting to get something without paying an equivalent price for it is an issue which all stakeholders in human development process must jointly emphasize at every opportunity. Similarly the fact that dark and impure forces thrive where people hold such illusions about life is a reality which explains the sad rate of spread of evil propensities. Of the laws governing life hardly is there any which stipulates that anyone can get away with any wrong doing, not even when a visionary, exorcist or a marabout claims that such law can be annulled. People are simply gullible.
Arising from the illusion that natural laws can be annulled by those who claim to have a power to do so, may gullible people rush to those who make such claims? While we may not be able to stop anyone or groups of persons from making claims about possession of unique powers, those making such claims should be licensed and taxed as they operate. Authentification and verification of such claims would also be necessary before they become legal for public patronage.
A great deal of harm had been done by dabblers, intruders and fake practitioners in every sphere of human activities. In the case of the unseen and known, there is a need to protect the gullible public from harms which can arise from such charlatans. While the laws prescribe freedom of belief and association, there should be strict provisions to checkmate extremities and abuses. Such extremities and abuses include disturbing and noisy nocturnal ritual and hallucinations under the name of freedom of worship. Ban on noisy worship is necessary.
Undoubtedly, activities of ritualists which include witch-doctors, marabouts, religious and cult groups, who engage in various orgies, are going into extremities that should be put under control. The current hard and difficult times in the country should not be a licence for ritualists to exploit the gullible masses to practise their trade for a fee. Some demand weird items for exorcism.
More importantly, the police should intensify activities in this direction by fishing out ritualists of the criminal hue and place a check on other groups to ensure that the public remains protected. Despite the difficult nature of such a task, ritualists of all kinds pose real dangers to society.
Bright Amirize
Border Closure: What Gain For Agric Sector?
It's been three months since the Federal Government shut the major land borders in a bid to check smuggling of goods, especially rice, light arms and other contraband items from neighbouring countries into Nigeria. Government had explained that the action was taken to strengthen the nation's security, protect its economic interests and grow the agricultural sector, especially in the area of rice production.
Last Monday, the Federal Government, through the Minister of Foreign Affairs, Mr. Geoffrey Onyeama, insisted that the borders will remain closed until the neighbouring countries are ready to play by the ECOWAS rules.
He gave conditions for the reopening of the borders which include: "There should be no modification whatsoever to the packaging on those goods imported into an ECOWAS member-state destined for Nigeria; so, with the original packaging they must be escorted from the port directly and transferred to the Nigerian Customs Service; for goods predominantly produced in ECOWAS member-states, the rules of origin must be certified, so we have to avoid any possibilities of dumping; so, if goods are produced in ECOWAS member-states, those goods must be in majority produced in those countries or if they are coming from outside ECOWAS the value addition made by an ECOWAS country must be over 30 per cent."
Going by the diplomatic tussles these conditions might generate between Nigeria and other West African countries that may not accept them or may come up with their own conditions of doing business with the country, some have opined that the reopening of the borders might not be in sight. Expectedly, some have condemned the extended border closure, saying it will continue to hurt businesses, especially the small and medium enterprises, leading to more hardship in the nation.
Many other groups and individuals have, however, thrown their weight behind the federal government's action, maintaining that it is in the interest of the nation. Prominent among the last group are Nigerian farmers and those in agro industries. Rice farmers across the country have reportedly been commending the federal government, saying the border closure is the best decision President Mohammadu Buhari's administration has taken.
Alhaji Faruk Rabi'u, chairman of All Farmers Association of Nigeria (AFAN), Kano State chapter, told newsmen that, "The border closure is a clear indication that the Federal Government is ready to boost agricultural production by insisting on the patronage of the home products.
"With this development, farmers will have more confidence that their products will be patronized. Therefore, they can invest more on their farms because they know that, after harvesting, their farm products will be sold".
"If we continue to import rice, despite the fact that the locally produced one is the best for our health, people will continue to buy it," he insisted.
In the views of a former Director, National Cereals Research Institute (NCRI), Badeggi, Niger State, Dr Mark Ukwungwu, despite the fact that Nigeria is not yet self sufficient in rice production, there are many gains associated with the border closure. He itemized them: – the rice value chain (production, processing, and marketing) will become more vibrant; it will generate employment opportunities; more land areas will be opened up for rice production;  the citizens will be consuming fresh home-grown rice rather than expired rice from Asia.
He suggested that to sustain these gains, government and stakeholders have to boost the agricultural industry in the following ways: offering of grants; granting loans at cheap interest rates; encourage funding from foreign agencies; revamping irrigation systems so that two cycles of rice could be grown in  a year; invest in research and extension services; stakeholders should also invest and innovate in the rice sector; example, the innovative partnership between the Governments of Lagos and Kebbi States which gave birth to LAKE Rice in 2016.
While he encouraged Nigerians to patiently bear the attendant shock, pains and hardships of the border closure, which he said will fizzle out gradually, Ukwungwu advised that "the closure should not be for long. Rather the agencies involved in manning the borders should be more alive to their responsibilities to ensure that smuggling is at the barest minimum."
In the opinion of the Research fellow/ Scientist, Cocoa Research Institute of Nigeria, Ibadan, Dr Uche Asogwa, the agricultural sector and the nation in general stands to gain immensely from the border closure if effectively and efficiently managed. He said though the action was taken in a rush by the federal government, without any prior notice to stakeholders, it was long overdue, given the enormity of what goes on at the borders.
According to the research fellow, "the neighbouring countries have shown flagrant disobedience to all the protocols of the ECOWAS treaty and trade agreements. The continuous influx of these agricultural produces and processed products, if not properly checked, will stifle our local produces/products. The local farms and industries were at the receiving end before now. But thanks to the border closure, we have no other choice now than to think Nigeria and patronize the locally grown and processed foods. With this high level of patriotism, the farmers will be encouraged to produce more, knowing full well that there will be market for their produce as the competing alternative will now have to come into the country through proper channels"
He stated that beyond the border closure government and stakeholders should take all necessary steps towards improving the agricultural sector and achieving food sufficiency for the nation. Some of the measures include: granting tax holiday to local farms and related agricultural businesses operating in the country; giving incentives in terms of loans and inputs to real farmers, not political farmers; provision of basic infrastructural (roads, power, healthcare and water) to the rural communities to minimize rural-urban migration; capacity building of farmers, especially unemployed graduates, to take up farming as a profession; resuscitation of all existing farm settlements and establishment of new ones; reorientation of Nigerian citizens to drop our newly acquired tastes for foreign foods and embrace consumption of our local foods.
Asogwa said there should be no going back on the borders closure until they are sanitized and the rate of smuggling activities and illicit business going on at the various land borders are curbed. He added that "we should take cue from China and other notable countries that shut down their borders for years so as to grow their local economies to enviable heights."
Another respondent, Mrs Blessing Lerabari, a Port Harcourt-based farmer, expressed her pleasure over the border closure, saying that the action will help farmers to reap from their sweat. She agreed with the previous respondents that there is no way a country of about 200 million people, and a projected population of 400m by 2050, blessed with large, fertile land, will continue to depend on other countries for its day-to-day needs.
She noted that a lot has been said about the need to diversify Nigeria's economy, making it less dependent on oil by promoting agriculture and the best way to succeed is proper manning of our numerous porous borders.
Lerabari, however, regretted that some Customs officials and other bodies saddled with the responsibility of enforcing the law on contraband goods are so corrupt and selfish that they collect bribe from the smugglers and allow these goods into the country, not minding the harm that it will cause the nation and the people.
She suggested that for the border closure objectives to be realized, the problem of corruption which has eaten deep into the fabric of the nation must be sincerely tackled headlong.
"It is this same corruption that has made some greedy, selfish people to mop up the local rice in our various communities, causing artificial scarcity of the food item and hike in its price. So the authorities have to look into it and ensure adequate price control of goods so that some greedy merchants will not be milking the poor people to their own advantage".
Calista Ezeaku