Football: 'I Had To Strip Naked To Prove Am A Woman'
Genoveva Anonma
was used to the insults. For years, she had shrugged off the suspicions, ignored the accusations.
But what she was not prepared for was the degrading ordeal that followed her starring performance for Equatorial Guinea in the 2008 African Women's Championship.
Scorer of the winning goal on home soil as her country became the first team other than Nigeria to win the tournament, Anonma should have been savouring the realisation of a dream. Instead she was plunged into a personal nightmare.
As her energetic and powerful performances prompted rival teams to accuse her of being a man, the Confederation of African Football (CAF) chose the crudest of methods to establish Anonma's gender.
"They asked me to take all my clothes off in front of officials from CAF and the Equatorial Guinea team," she recalls.
"I was really upset, my morale was low and I was crying. It was totally humiliating, but over time I have got over it."
Overcoming adversity was nothing new to this most resilient of individuals.
Growing up in Equatorial Guinea – where the 2015 men's Africa Cup of Nations is holding off on  her desire to become a footballer made her an outcast at school, and indeed at home.
"When I was five years old in my village the girls didn't accept me because I just wanted to play football, so I always used to play with the boys," says Anonma.
"My dad was living in another city with another woman and my mum didn't want me to have anything to do with football. She wanted me to study for a Masters, become a teacher, or help children.
"I had some serious problems with her. She told me she didn't want to see me again.
"Eventually, I went to live with my uncle. He took me to the city so I could carry on studying and playing football."
Anonma was signed by her local team in the capital city, Malabo, when she was 15 in 2002. After a year in South Africa with Mamelodi Sundowns, she joined FC Jena in the German Bundesliga, where she was the team's top scorer for two seasons in a row.
However, after Equatorial Guinea's run to the final of the 2010 African Championship they booked their place at the 2011 Women's World Cup, and she became embroiled in an all-too-familiar scandal.
Winners Nigeria, along with South Africa and Ghana, accused Guinea of having three men in their team: sisters Salimata and Bilguisa Simpore, as well as the team's captain, Anonma.
"You only need to have physical contact with them on the pitch to know this [that they are men]," said Ghana defender Diana Amkomah at the time.
As the story made headlines around the world, Anonma faced up to the media to refute the allegations.
"These accusations come because I am fast and strong, but I know that I am definitely a woman," she said at the time.
Unfulfilled wish
As the row rumbled on into the build-up to the World Cup, Equatorial Guinea sought to defuse the controversy by dropping the Simpore sisters from their squad, although it was never stated that their omission related to gender. And the allegations were never proven.
Anonma, meanwhile, kept her place and scored Equatorial Guinea's only two goals at the tournament.
To this day, Anonma's biggest frustration remains that she has never been permitted to undergo medical gender testing in the expectation of silencing her doubters once and for all.
Gender testing in sport
Gender testing is a highly controversial area of scientific debate. There is no perfect method to categorically determine whether someone is a man, a woman or, as is perfectly possible, something in between.
Over the years, sport has tried chromosome testing, individual gene testing and hair testing but all of these techniques carry flaws.
The most high profile case in recent years was that of Caster Semenya. She won the women's 800m gold for South Africa at the World Athletics Championships in 2009 but was then subjected to an investigation into her gender. She was cleared to compete again in 2010, although the results of her tests were never made public.
"I was hoping they would call me to tell me they were taking me to hospital to do tests, but they never did," she says.
"They did nothing to me. It was just down to me alone to defend myself, to state that I am not a man, I am a woman."
A woman good enough to be named African Women's Footballer of the Year after her goals inspired Equatorial Guinea to their second African Championship in 2012.
And a woman good enough to line up in Germany for Turbine Potsdam, the six-time Bundesliga champions and two-time winners of the European Champions League.
"I think Germany is the best league in Europe," she says. "There are lots of internationals and big-game players.
"But on a personal level, it's not easy when you don't speak German very well. You can't have many friends or talk to people well."
Future ambitions
If Anonma hints at homesickness, she is not yet ready to return to Equatorial Guinea, where she is feted as a hero whenever she walks the streets.
Instead, she's weighing up offers to play in France or Sweden, two other established hubs for women's football.
Despite the tribulations of her turbulent career, Anonma remains a player at the summit of her powers.
.Sheringham writes for BBC Sport.

Sam Sheringham
European Clubs Distasteful, Disrespectful Over Afcon – Ikeme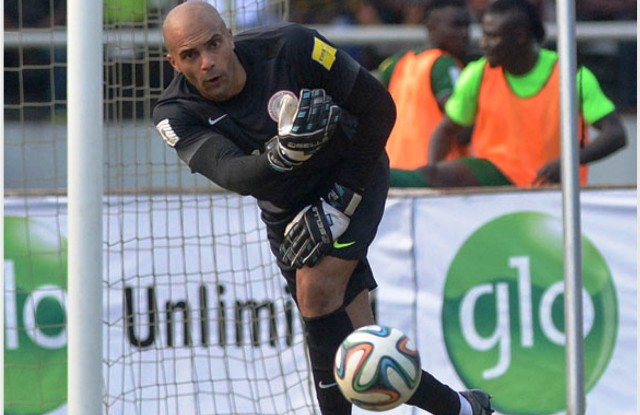 Former Nigeria goalkeeper Carl Ikeme has described the reaction of European clubs to the 2021 Africa Cup of Nations as distasteful.
Ikeme, who made 10 appearances for the Super Eagles before his early retirement in 2018, weighed in on the issue of releasing players for the tournament during the European season and he described it as disrespectful to African football.
The former Wolverhampton Wanderers star believes the foremost African football competition is just as important as the European Championship and that players derive joy in representing their countries in a major event like Afcon.
"I don't think it is professional, I think it is distasteful. I don't think it helps the reputation of African football, I think it is disrespectful," Ikeme told Tidesports source.
"Whether you are playing for England, Spain, Nigeria or Egypt, there is no difference. These players find pride in wearing their national team jerseys.
"When I was playing, it was the biggest honour I had in my career, playing for my national team and nothing can be compared to it.
"To think any player who is looking at Afcon as a burden is wrong because they love representing their countries, as you can see when Iheanacho scored Nigeria's goal against Egypt, how Nigerians in Cameroon celebrated.
AFCON 2021: 'Good Times Are Back For Nigeria'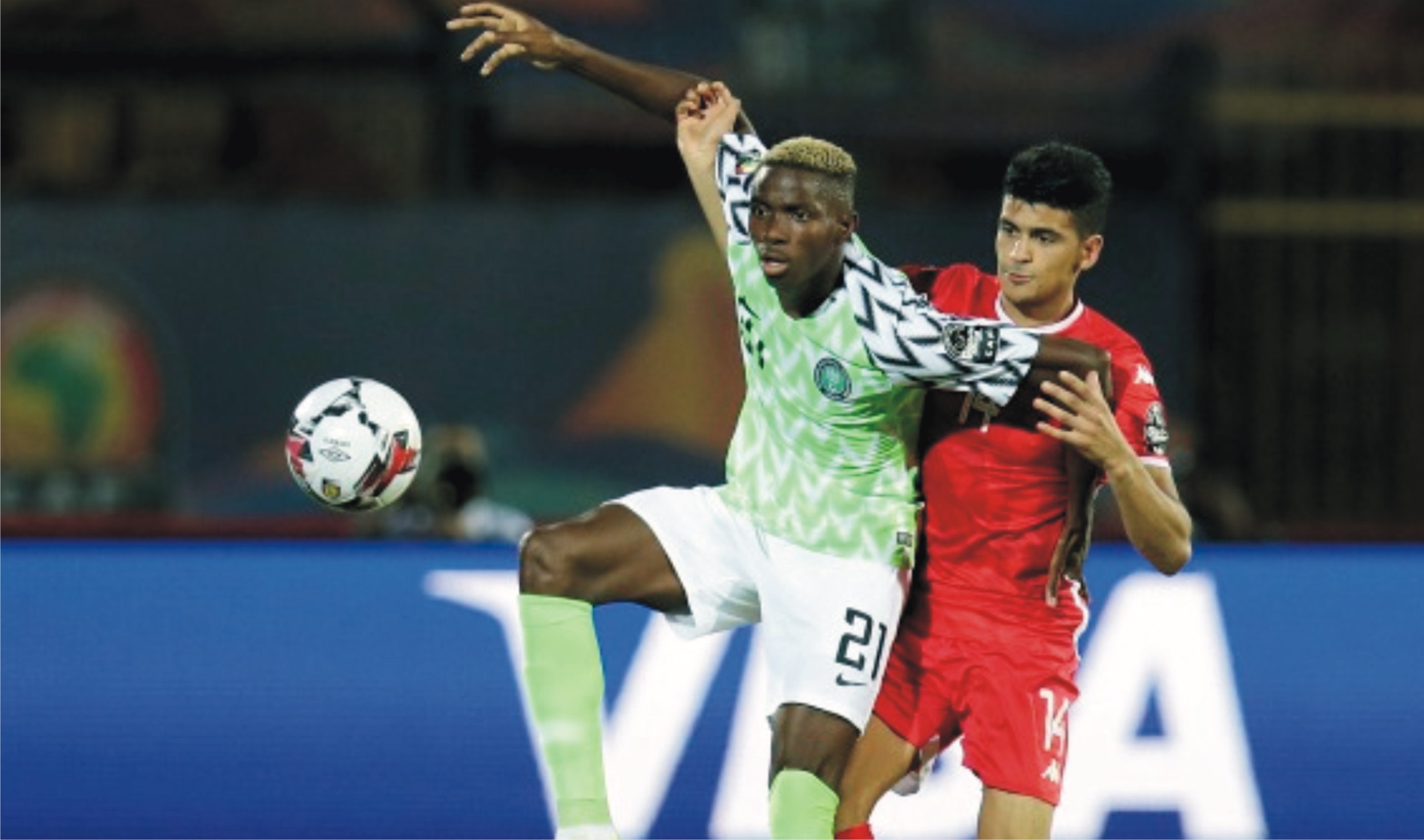 Good times are back for the Super Eagles declared Nigerian legend Jay Jay Okocha after the team wrapped-up their Group D campaign with a perfect record on Wednesday.
Nigeria made it three-out-of-three following a 2-0 win over Guinea Bissau on Wednesday to see the two-time AFCON champions march on to the last 16 with a 100 percent record after topping Group D on 9 points, scoring 6 goals and conceding just one in the process.
Okocha said it was even more gratifying to see Nigeria coach Augustine Eguavoen make a massive eight changes in Wednesday's game.
The highlight saw striker Sadqi Umar score in his first AFCON start when he netted the opening goal in the 56th minute before Nigeria captain William Ekong wrapped-up the match in the 79th minute.
"He has got a great team of not just eleven good players but also twenty-something good players that he can rely on," Okocha stated.
"There is nothing better for the coach than giving a player a chance and him paying you back by restoring his confidence in you.
"I think it is good to see that we are flying high but the game today is gone, the most important one is the next one and we can only justify our performances so far if we go on and win the next one."
Nigeria returns to action this Sunday and await the best third place finisher from yesterday's night's tight Group E and F encounter's.
"So every next game is the toughest one for you and the one you have to win," Okocha said.
"I hope we will carry on the good job that we are doing so far."
Nigeria, Egypt Tipped For AFCON 2021 Title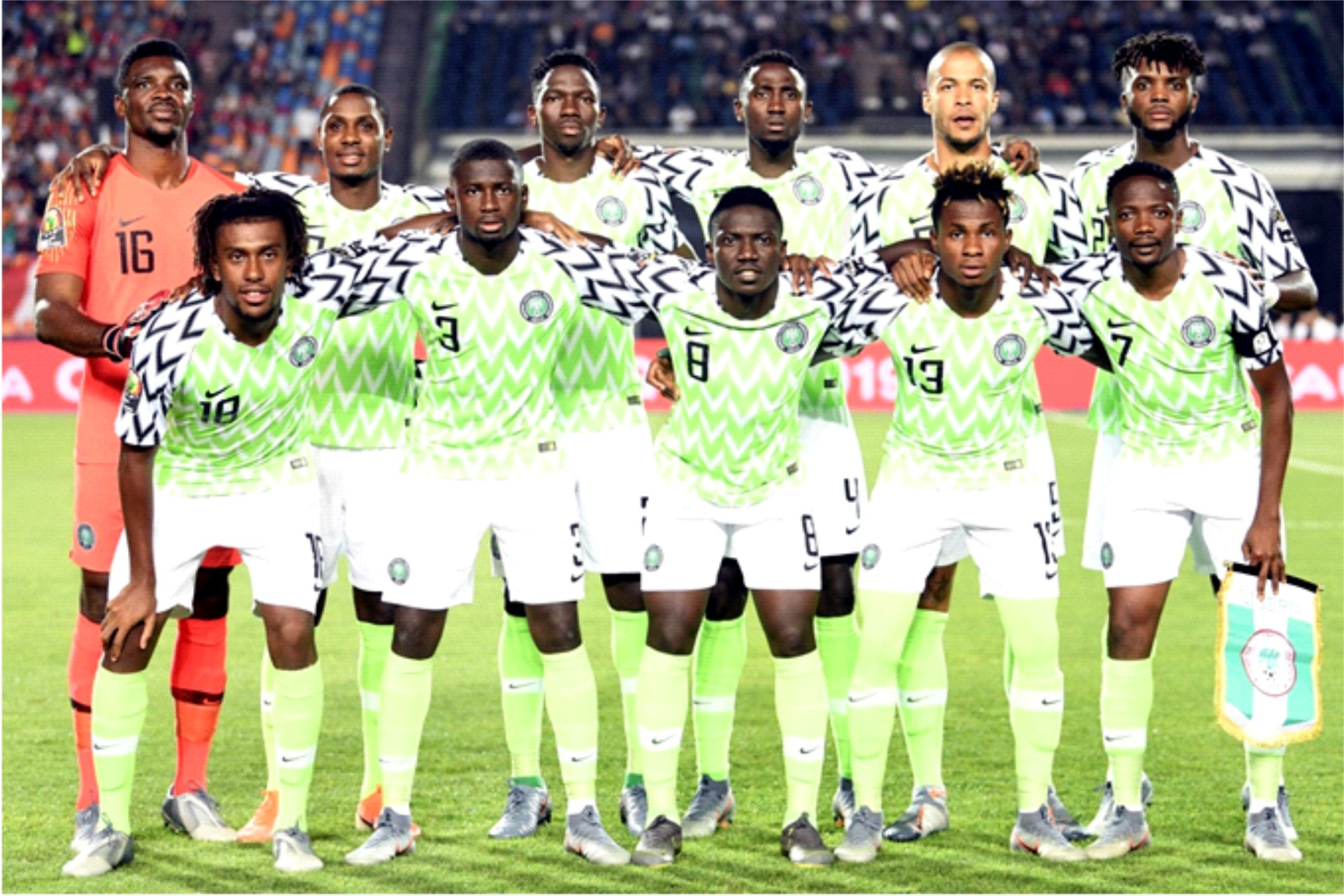 Sudan coach Burhan Tia has tipped Nigeria for a long run at the Africa Cup of Nations following the Super Eagles' strong group-stage campaign.
The Falcons of Jediane were defeated by both the West African giants and Egypt's Pharaohs during their brief stint in the competition, and has seen enough from both sides to expect great things from them in the fixtures to come.
"Could Egypt or Nigeria be champions?" Tia asked rhetorically. "Both teams are very good and both played good football in the group.
"They are two teams who could go very far in the competition."
The Super Eagles faced off with Sudan in their second group match, having dispatched Egypt 1-0 in their opener.
The result was a 3-1 triumph for Augustine Eguavoen's men, with Samuel Chukwueze, Taiwo Awoniyi and Moses Simon netting the goals to confirm Nigeria's passage to the Last 16.
The West African giants subsequently downed Guinea-Bissau 2-0 in their final group game on Wednesday to ensure they reach the knockout stages as the only team in the tournament with a 100-percent record.
It's the first time since 2006 that Nigeria has navigated a Nations Cup group stage with maximum points, fuelling expectation that the West African giants can go the distance in the tournament for the first time since 2013.
Sudan's campaign ended with a narrow 1-0 defeat by an unconvincing Egypt side in Yaounde on Wednesday, although coach Tia was downhearted with his side's performance.
"We were concentrated on our game and we did as much as possible to see to it that we could put up a good fight," he continued. "It wasn't perfect but we tried our best."
Ex-Al-Merreikh boss Tia was not happy with the mistakes his team made as they tried to keep their North African rivals at bay in the Nile Derby, but believes his side can hold their head high as they exit the competition.
"We played our game as much as we should have, we played quite well but I think that we had a number of mistakes as far as our players are concerned," he concluded. "We will get better and we will try as much as possible to try and correct our mistakes.
"It was possible for us not to make them, but it was an important game for us, and we made effort and tried our best.