Choosing A Lifetime Friend
It is natural for a human
being to crave social activity and companionship. This is a necessary part of the life and development of personality. The desire to have a friend or companion lays the foundation for the later desire to have a home for oneself.
The growing interest   in friendships and social activities is the means of developing a wide circle of friends of about one's own age and this acquaintance with other people enables him to decide what traits he admires in others. The increasing knowledge of human nature eventually enables one to make a wise choice of a life friends
In late childhood a member of your peer means about as much to you as any other members, but as you grow into teens you begin to have favourites among your friends, one of whom will mean more to you than the others. So you begin to speak of  this best friend as being your pal. Pals have many things in common.
Choosing friends is an important activity in life and this happens especially during the teens.
During childhood, one takes friends more or less for granted without choosing any of them as a pal. May be you became acquainted with them simply because they happened to attend a school with you or you attend the same church or Iive in the same neighbourhood. But now that you are approaching manhood, friends begin to mean more and more to your.
From that moment, you will exercise your right to choose whom to make your friends, which must be made intelligently.
When somebody chooses friends, he starts to place a high value on the opinions of his friends. In fact, his own ideas and preferences now depend on their ideas and preferences. When alone with each other, they talk freely about their personal interests and confide the things that perplex and concern them, as well as discuss matters they do not understand.
They even talk about things they would not discuss with anyone else. When either of them gets into some difficulty the other talks it over with his pal, and together they plan a way out of the circumstance. When one is in trouble, the other comes to his rescue, they go places together and like to be members of the same association. They will not allow themselves to be snobbish in their dealings with other people. Friends must be loyal to their pals, but should not allow their close relationship to deprive them of their association with other people of their age.
For one's best interest, he needs to have a fairly wide circle of friends and learn to get along with a larger group, develop the ability to give and take. This will help in afterlife to live peaceful and agreeably under various circumstances. If one fails to make friendships with the larger group, it is possible that he will become selfish and think more of his own interests than of the possibilities for helping others and being of service to humanity at large.
It is by cultivating friendships with the larger group that your personality will undergo a "polishing" process that smooths away many of the rough edges.
By the time one reaches his middle or late age, he finds a growing interest in friendships with girls or women as well as with the boys or men. As human, there is a time when one begins to notice a particular girl or boy more than the others and finds himself or herself seeking out opportunities to attract his or her attention and to show special favours.
The success in making and retaining friends requires loyalty and such loyalties are very clearly defined in the minds of the friends.
We must recognize the fact that the influence of our friends goes a long way toward determining the kind of personality and character that we develop. In a sense, ween trust owr future to our friends because of the high esteem that we have for them, as their lives virtually become parts of ours. Thus, our choice of friends becomes a most important consideration so we must select those whose ideals we admire and those whose policies we can safely imitate or imbibe.
In order for friends to enjoy each other's companionship, they must think very much alike and act alike. Therefore, in choosing a friend, we should ask the question, "is this the type of person I would like to be? If the answer is yes, you are safe in establishing the friendship, otherwise you are in for trouble.
It would be better for one not to develop intimate friendships than for his friendships to be developed with those whose ideals and standards are lower than his. Truly, you need friendship and companionship with people of your own age. But if there are no people around you that have the same ideals as you, it may be best to make it possible to mingle with people of high ideals.
The choice of friends becomes important, especially when religious considerations are at stake. If you form a close friendship with one whose religious beliefs differ from yours, the chances are that your own views would be in the direction of those of your friends. This must be considered seriously to avoid intimacy with anyone who would endanger your religious convictions. You must choose your friends carefully.
A wise choice of friends is a precaution you must take to ensure pleasant comradeships for the present and good reputation for the future. A person, young or old, shares the reputation of his friends, therefore, if you keep company with a person of questionable character or reputation, it will be assumed that you are of the same type. This is what they say, "birds of the same feather flock together".
But if your companions have high standards, you will be given credit for that.
During one's early teens, his close friendships are with his or her age group, but as he or she becomes older, he seeks the opportunity to become acquainted with people of his age or younger ones in terms of making a girl friend. A young woman who prizes her good name or reputation will want to be sure before accepting a man's friendship, that the man is also a person of high ideals.
Earlier choice of friends determines the type of persons that will later be attracted to you as a friend and it is possible that many of one's companions of future years will be selected from among their acquaintances of the teens, which is the more reason one has to give serious attention to the type of friends he makes. As an individual you have as much responsibility to your friends just as they have to you.
A close friendship involves many pleasures and also many responsibilities which will bring much more satisfaction in the long run when used as a means of encouraging others toward high ideals and lofty ambitions. You must not expect your friends always to come to your rescue or help and carry the responsibility for your welfare. You also owe as much to them as they do to you.
Shedie Okpara
60 -Year – Old Man Commits Suicide After Assaulting Daughter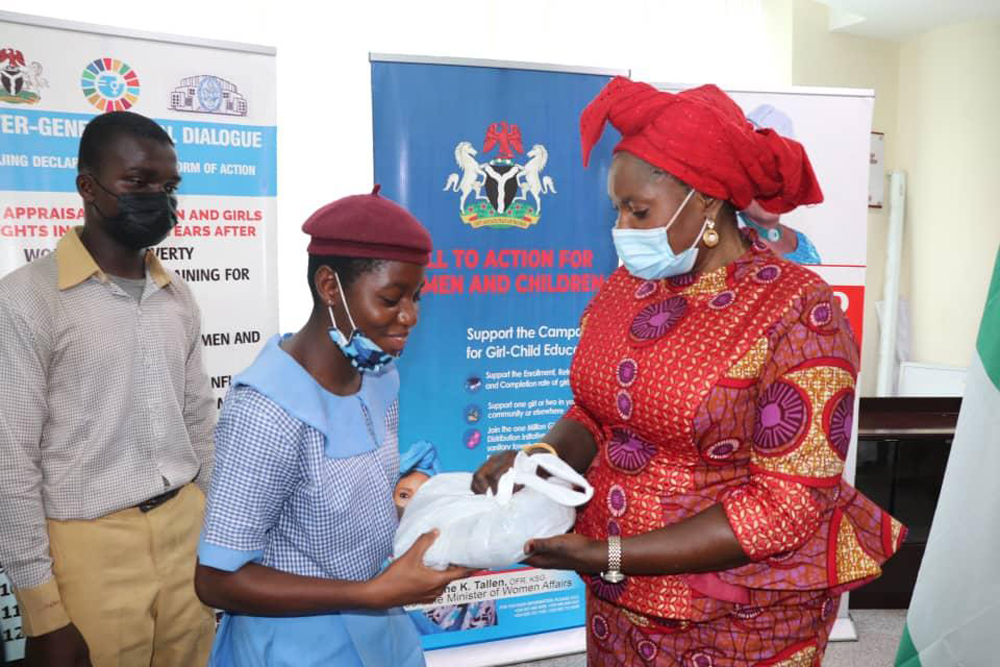 A sixty-year-old man (name withheld) has committed suicide after he was caught having sex with his biological daughter of 17 years old.
The incident occurred at Amaigbo in Nwangele Local Government Area of Imo State recently.
Report reaching The Tide, said the man denied when the news was making the rounds that he was having affair with his daughter for some years.
The Tide learnt that after his denial, the community set a close watch on him and set a surveillance on.
The cat was let out of the bag, when after about one week of his denial, he was caught on top of his daughter, having carnal knowledge of her.
According to the report, the members of his community descended on him and gave him thorough beating and stripped him naked and he was taken to the palace of the traditional ruler of the community, where they performed certain rituals to appease the land.
Apparently worried about the stigma and scandal involved, he decided to commit suicide to avoid the embarrassment he might face from the community.
When the sad news reached the wife of the man who was already in the market, out of shame, she decided to abscond.
When contacted on phone, the Imo State Commissioner of Police, Mr. Abutu Yaro said that such report had not reached his table, adding that he would find out later.
By: Joe Nwachukwu, Owerri
Women Now Drink As Much As Men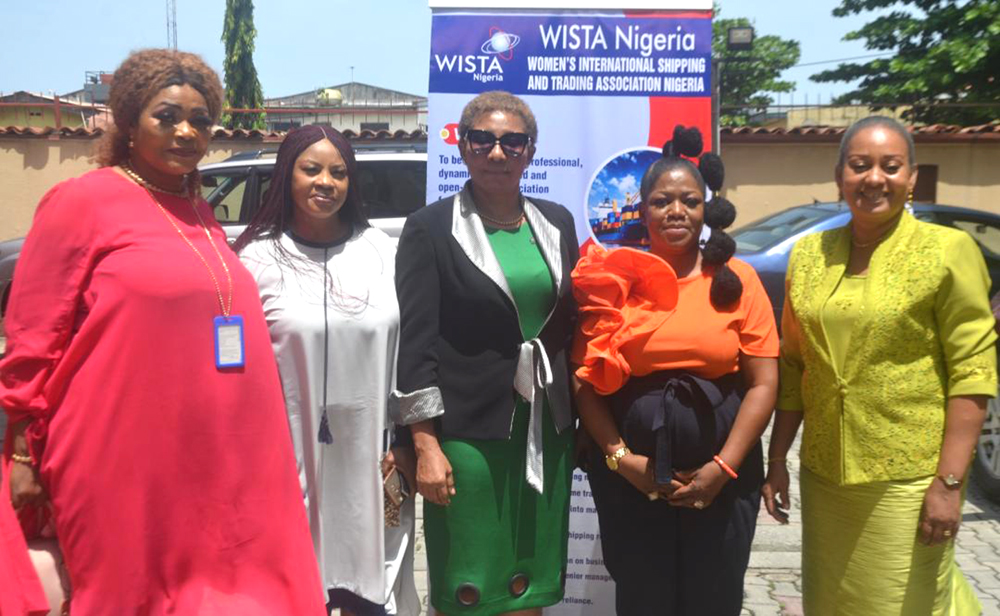 Research shows women suffer health consequences of alcohol liver disease, heart disease and cancer more quickly than men and even at lower levels of consumption.
Researchers worry the long-term effects of the Covid-19 pandemic could amplify the rise in alcohol and mental health concerns among young women.
For nearly a century, women have been closing the gender gap in alcohol consumption, binge-drinking and alcohol use disorder. What was previously a 3-1 ratio for risky drinking habits in men versus women is closer to 1-to-1 globally, a 2016 analysis of several studies suggested.
And the latest U.S. data from 2019 shows that women in their teens and early 20s reported drinking and getting drunk at higher rates than their male peers in some cases for the first time since researchers began measuring such behavior.
This trend parallels the rise in mental health concerns among young women, and researchers worry the long-term effects of the Covid-19 pandemic could amplify both patterns.
"It's not only that we're seeing women drinking more, but that they're really being affected by this physically and mental health-wise," said Dawn Sugarman, a research psychologist at McLean Hospital in Massachusetts who has studied addiction in women.
Research shows women suffer health consequences of alcohol liver disease, heart disease and cancer more quickly than men and even at lower levels .
Perhaps most concerning is that the rising gender equality in alcohol use doesn't extend to the recognition or treatment of alcohol disorders, Sugarman said. So even as some women drink more, they're often less likely to get the help they need.
Although the gender gap in alcohol consumption is narrowing among all ages, the reasons differ. For people over 26, women are increasing their alcohol consumption faster than men. Among teens and young adults, however, there's an overall decline in drinking. The decline is simply slower for women.
That may sound like progress, said Aaron White, a senior scientific adviser at the National Institute on Alcohol Abuse and Alcoholism. But it may indicate larger underlying issues.
"We have a real concern that while there might be fewer people drinking, many of those who are drinking might be doing so specifically to try to cope," White said. "And that is problematic."
Research suggests that people who drink to cope as opposed to drinking for pleasure have a higher risk of developing alcohol-use disorder. And while every individual's reasons for drinking are different, studies have found women are more likely to drink to cope than men.
From Kaiser Health.com.
Woman Sells Two Daughters For N300,000 In Ogun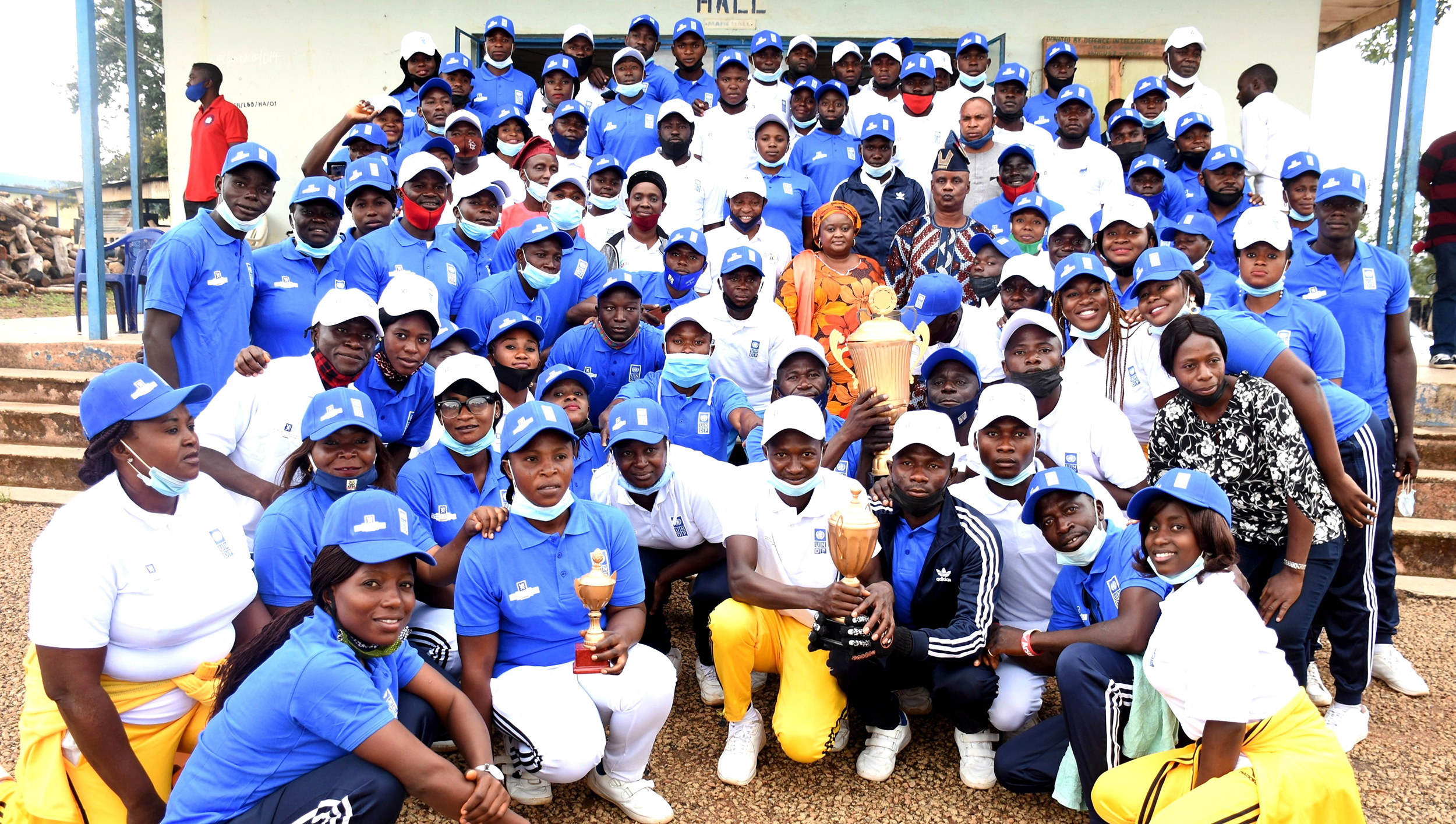 A 35-year-old housewife, Blessing Agoro, has been arrested by men of Ogun State Police Command for allegedly selling her two daughters, Semilore Agoro (four), and Deborah Agoro (two).
The suspect was arrested, following a report lodged at Redeemed Camp Divisional Police Headquarters by her husband, Oluwaseyi Agoro.
The Police Public Relations Officer in the state, DSP Abimbola Oyeyemi disclosed this in a statement, yesterday.
Oyeyemi said the husband reported that when he returned from travelling last Tuesday he couldn't find his two daughters.
The PPRO said, "The man stated further that all efforts to make his wife tell him the whereabouts of the children proved abortive, hence his report.
"Upon the report, the DPO Redeemed Camp division, CSP Alabi Akinjide, detailed his detectives to apprehend the suspect, who had already been with the camp's code of conduct department.
"On interrogation, the suspect explained to the police that her husband left home for the past two years, and while he was away, she found it difficult to cater for the two children with her other two children she had for another man.
"She stated further that while she was contemplating on what to do, one Kolawole Imoleayo introduced her to a couple in Port Harcourt who was in need of children. She sold the two daughters to the couple at the rate of N300,000.
"Her confession led to the arrest of the said intermediary, Kolawole Imoleayo. They are both assisting the police in their investigation."
The Commissioner of Police, Edward Ajogun, has ordered the transfer of the suspects to the Anti-Human Trafficking and Child Labour Unit of the State Criminal Investigation and Intelligence Department (SCID) for discreet investigation.
Oyeyemi added that Ajogun directed that the children must be rescued and brought back to their parents as soon as possible.