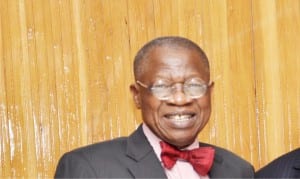 Writing in Freedom
Forum's best practices series, "The Art of leadership in News Organisation", two renowned editors, Jack Fuller of the Tribune Pubishing Co., and Norman Pearlstine of Time Inc., made very impressive points about how the interface between journalism and society not only shapes the course of development and democracy but also helps journalists eke a living in the profession.  They reckoned that the understanding of reporters, editors and publishers of their public service role, determines how impactful the profession would be to society.
For Fuller, "The fact that you can earn your living writing and writing honestly, is a very attractive thing about journalism".  And Pearlstine argued that, "the best publishers understand the journalists' mission, and the best editors view their publishers as partners".  They argued that with that understanding, the journalism they unleash inspires development in all spheres, promotes peace, ensures justice and equity for all, and drives corruption to oblivion.
Indeed, journalism really matters to the smooth functioning of society, especially in a democracy. Like many professions, journalism thrives when it epitomizes the fibre of integrity.  To justify this means that it must combine the thrill of the hunt with nobility of purpose.  Anything aside that denigrates not just the profession but its practitioners, who believe in the age-long guiding principles of honesty, objectivity and neutrality, among other core values.
But the character of journalism today in Nigeria is at cross roads.  The fibre of integrity that it embodies is threatened not by the lack of qualified manpower, enabling environment, dearth of media organizations to take in professionals, modern technology to drive innovation and creativity or when the absence of laws that promote press freedom, but by the perks of 'bad' practices.
At a time when bribery and corruption have plunged Nigeria into a famished democracy, sucked dry by those who had been entrusted to deliver hope, development and prosperity to the people of Africa's most populous nation and the world's largest black country, and  the new government of President Muhammadu Buhari is squaring up for an all-out war against the hydra-headed monster to emphasise its policy of zero tolerance for corruption as a means of reversing the ugly trend, journalism is also facing a debilitating challenge.  And whether we believe it or not, practitioners need to purge themselves from this social malaise, or crassly allow journalism lose its potency.
Otherwise, how else does one explain to the next generation of journalists that the time-tested values which had shaped journalism as a noble profession and respected as such, now battles to save its face from the shame of having to admit that the perks of 'bad' practices dictate editorial content in many media organizations, especially newspapers in Nigeria. Make no mistake about it, it is a fact.  And this is daunting challenge to many professional journalists.
Yes! It goes by many names: brown envelope. 'media-by-media, 'perks of the practice', 'transport refund', 'press conference', 'press list', 'press ID', meal ticket', and countless other demeaning names.
In most media houses, the availability of any of these determines the content of the story and the possibility of it being published or used.  These are the many sides of the same coin, and  there perforate almost every story in the conventional media.
There are three faces to these challenges.  The first is understandable: The quacks, which have neither the qualification nor the medium of practice.  They are charlatans who parade themselves as journalists, and fraudulently rip unsuspecting members of the public, including corporate citizens of money under the pretext that they would help get their stories out in the media.  They operate as a cartel and some have insiders in institutions and organizations.  This is the popular syndicate that most journalists, unions and associations have worked with security agencies to systematically crush.  But have they succeeded in eliminating these hawks? You might just be waiting for a Crusade in the next generation to do just that!
The second is a cankerworm. One of the most critical challenges to best practices in journalism is the dominant corrupting influence of the 'perks of the practice', in editorial content in most media organizations, whether privately-owned or government-driven.  The problem is that the endemic corruption in the political firmament, and indeed, the corporate business community has crept into journalism in Nigeria. I t comes in many formats.  But the bottom-line is that the content of most news is determined by how much money it generates to the reporter or editor.  With this, the objective and neutral character of the news is lost and the positive impact it is supposed to make to societal development is stunted.
The last is a new growing monster:  ID Card as Meal Ticket! Of serious concern is the corporate or institutional recognition of the fact that the reporter should use his identity card as a tool to provide mean ticket for his family.  In fact, some media houses have institutionalized this practice to the point that some editors boldly ask their reporters to go out there, and use their ID Cards to provide food on their tables and not depend on salaries to survive.  Consequently, a litany of these media houses do not bother to pay salaries of journalists working for them.  From very popular television and radio stations to widely read, and albeit, 'respected' independent newspapers, this trend of salaries owed for eight to nineteen months or more, is becoming the norm.  Only recently, the national leadership of the Nigeria Union of Journalists championed a campaign to picket and or shut down some media houses in parts of Nigeria, especially Lagos, for this callous corporate show of shame.  AIT/RayPower, ThisDay, Daily Independent, you name them! They were harassed, hounded and threatened, to pay up or face the wrath of the journalists' professional cum industrial union.
One thing is clear from all these issues: when the perks of bad practice dictate editorial content in the media, especially print, the very essence of journalism is lost, editorial content is compromised and society suffers great injustice as a result. When the corrupting influence of money determines story slants and indeed, the possibility of a story seeing the light of the day, development and democracy are strangulated and the greedy political class, and the shrewd, mindless corporate business players turn society to miniature empires and colonies.  When media-by-media becomes a flourishing norm, journalism losses its very critical fibre of integrity, and succumbs to the overbearing power of corrupt, arrogant and lawless few rich, the hope that we seek to build for posterity, unfortunately, will disappear.
This is why the leaderships of the NUJ, the Nigerian Guild of Editors (NGE), the Newspaper Proprietors Association of Nigeria (NPAN) and the Nigeria Press Council (NPC), must synergise and device strategies and new approaches to deal with this growing challenge to best practices in journalism.  They should stop pretending that all is well in the profession.  This is not a challenge of poor working environment, new technology, dwindling production targets and circulation, or lack of quality manpower.  No!
It is a new social force driven by corruption, and this threatens our cherished profession, a calling that necessarily and naturally drives its value from the challenge to fight corruption, deprivation, injustice, inequality and the many unfair practices driving society. It is a new monster that may soon rub journalists in Nigeria of the respect they have worked so hard for, even as an instrument to chase colonialists away from the shores of Africa.  Journalism must regain its character as the fibre of integrity. It must reclaim its lost glory as the engine of development, and the building block of social integration, peace and mutual concord.  Let journalism of excellence return to our newsrooms, so that posterity will not chastise this generation of journalists.
Nelson Chukwudi