NIMC Creates Site For Number Verification
The National Identity
Management Commission (NIMC) says it has created a special email address to enable customers verify the status of their National Identity Number (NIN) Identity Cards.
Head of Cross River Office of NIMC who disclosed this in Calabar, said the email address would enable enrollees who were yet to receive text messages to ascertain whether their cards had been printed or not.
According to him, those who have enrolled but have not received any text message can check through the email address, touch nimc. gov. ng."
"Once you log onto this email address, it will ask you to proceed, and then you type your first name, last name, and six digits of your NIN numbers. Thereafter, it will confirm whether your card has been printed and where you will go to collect it or it has not been printed. You will get all the information therein," he said.
He said the commission was worried that many enrollees whose cards were ready for collection were yet to collect them despite several text messages sent to them.
"It is a major challenge that we are facing here, we even go extra miles by putting calls across to them to ensure that they come to collect their cards," he said.
Odey said that the NIN card contains several security features which make it unique, adding that, it could also be used as ATM and the best payment system anywhere in the world.
He urged those who were yet to  get text messages for their cards to be patient as all those that had registered would get their cards in due course.
"Our priority is that everybody who have registered will be issued with the card," he said.
Friday wagbara, Calabar
Edo Varsity Donates Health Centre To Community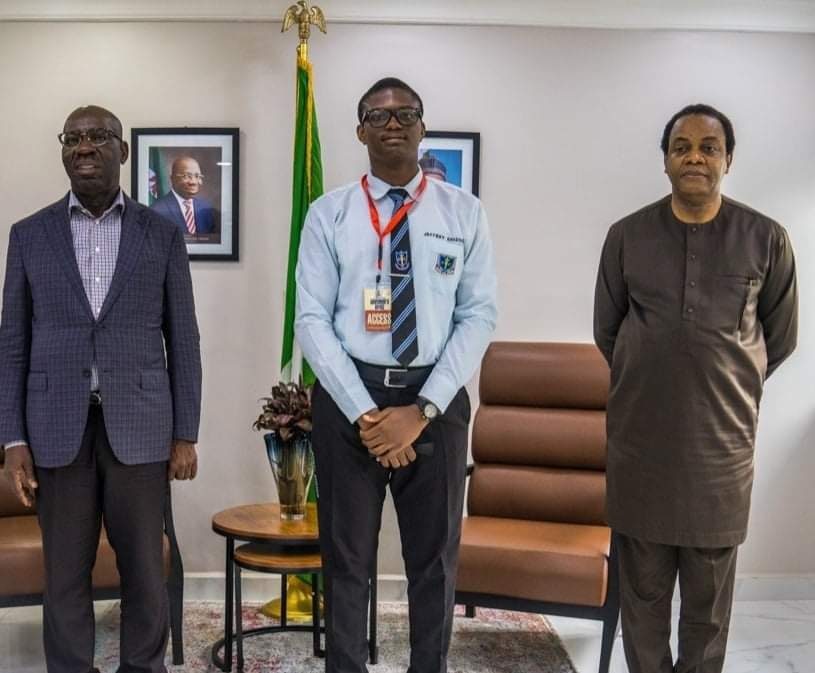 The Edo State University, Uzairue has donated a primary health centre to Ivioghe community in Etsako East Local Government Area of Edo.
The News Agency of Nigeria (NAN) reports that the project was inaugurated by the Deputy Governor of Edo, Philip Shaibu, on Tuesday.
Shaibu, who was represented by the Acting Chairman, Etsako East Local Government, Dr Samuel Mathew, praised the institution for initiating and funding the project.
"I am always overwhelmed when I see such gestures, an indication that the institution is thinking about the welfare of others," he said.
The Vice-Chancellor, Prof. Emmanuel Aluyor, said the comprehensive health centre is made up of consulting rooms, wards and other medical facilities to cater for patients.
"The medical and dental council, as part of the condition for the training of our medical students, stipulated that we establish a comprehensive health centre to be used for rural posting of our medical science students.
"This singular fact necessitated the establishment of this health centre today.
"I want to especially thank the host community and the Ivioghe community for donating the vast land this health centre is sited," he said.
The VC disclosed that with the inauguration of the centre, the institution had commenced one week free medical care to take care of minor surgeries and treat patients from the host community and its environs.
"It gladdens my heart that the comprehensive heath centre recorded its first delivery of a bouncing baby just yesterday," he said.
The President-General of Oghe Okughe Development Union, Dr Sunny Akhamiokhor, thanked the university for the gesture.
"I want to thank the management of Edo University Uzairue for the wise decision to site the health centre in our town.
"I want to assure you that our people shall give their maximum support and cooperation to staff and students that will be posted to the health centre," he said.
He, however, called on the state government to deploy more teachers to the primary and secondary schools in the community.
Akhamiokhor assured that the community would continue to cooperate with the institution and the state government in order to attract more development to the community.
Group Lauds Emmanuel For Entrenching Peace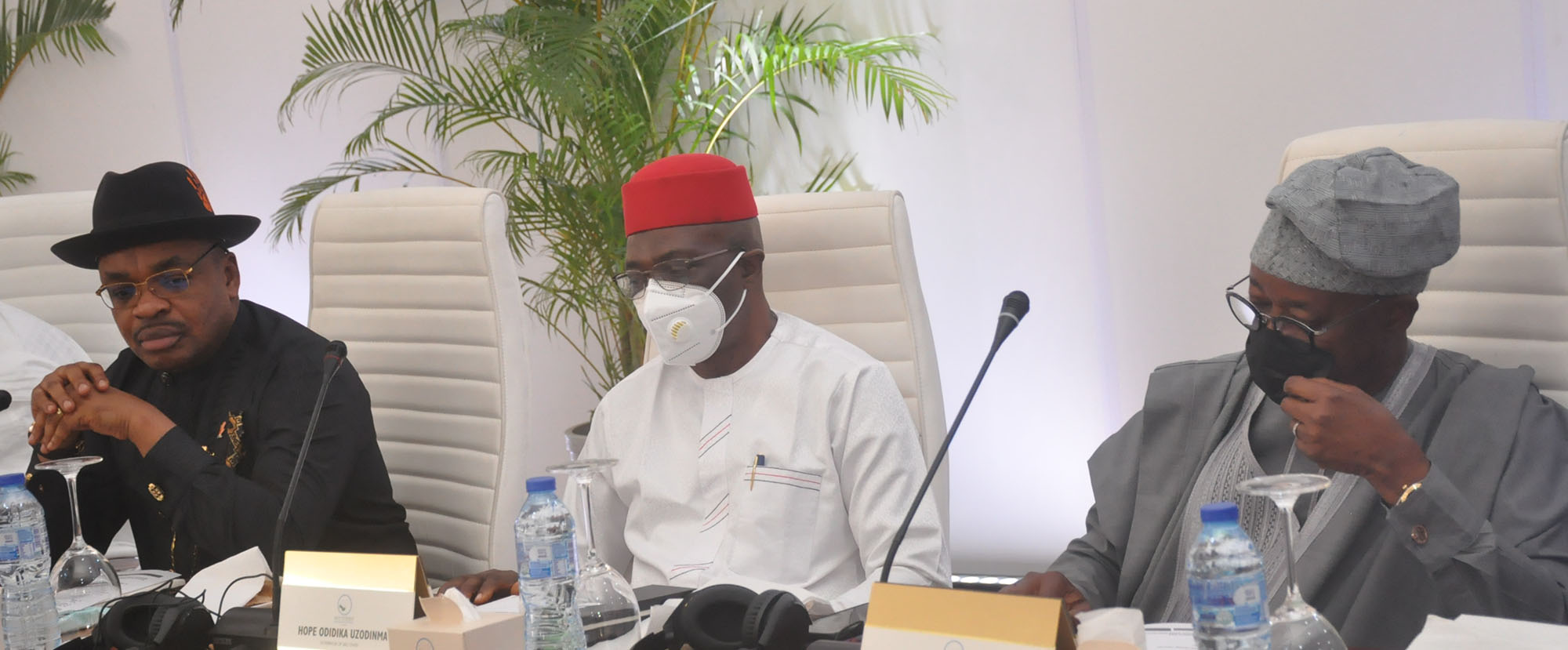 The National Chairman, Maintain Peace Movement (MPM), Mr Emmanuel Enoidem, has commended Gov. Udom Emmanuel of Akwa Ibom for entrenching the peace culture in the state since he assumed office.
Enoidem made the commendation at the inauguration of the Steering Committee of the Federal Capital Territory Chapter of the group, held at Akwa Ibom House, on Monday in Abuja.
According to Enoidem, there is no fear of kidnappings, unlawful killings and other security challenges in the state.
"There is no gainsaying the fact that Gov. Emmanuel Udom has entrenched peace in Akwa Ibom and we will continue to support him by promoting peaceful coexistence in the state."
He also applauded the governor for transforming the state from a Civil Service state to an industrial and economically viable entity.
Enoidem said the the governor, since assumption of office in 2015, initiated laudable projects that enhanced the infrastructure of state and encouraged the setting up of many industries.
Similarly, he hailed the governor for establishing the state-owned airline which had been defined in the nation's aviation industry.
Earlier, the Liaison Officer, Akwa Ibom State, Abuja, Mr Edwin James, said Akwa Ibom under Gov. Emmanuel is enjoying so much peace, a condition that leads to sustainable development anywhere, anytime.
"I feel proud to see that Akwa lbom indigenes even in the diaspora also share the sentiment of Gov. Emmanuel in building a peaceful and united Akwa Ibom where development and investment can thrive and flourish."
On his part, Mr Emmanuel Inyang, Special Assistant to Akwa Ibom Governor on Grassroots mobilisation in Abuja and 19 Northern States, said that the Governor, since assumption of office, has ensured that there is no discrimination in every segment of the state.
"So everybody now has that sense of belonging. He assented to a law which will treat anyone caught involved in any illegal group will be treated as a criminal."
Also, the newly-inaugurated Coordinator of the FCT Chapter of MPM, Mr Usenekong Akpan, assured that the chapter would strive to promote the philosophy of the movement with a sense of commitment and total loyalty.
"It is expressly clear, that we have embraced the MPM philosophy with awesome joy and we are set to carry into our future this precious light of peace with common belief, purpose, passion, dedication and enthusiasm."
Edo NMA Appeals To Agrieved Health Workers To Assume Duty At Stella Obasanjo Hospital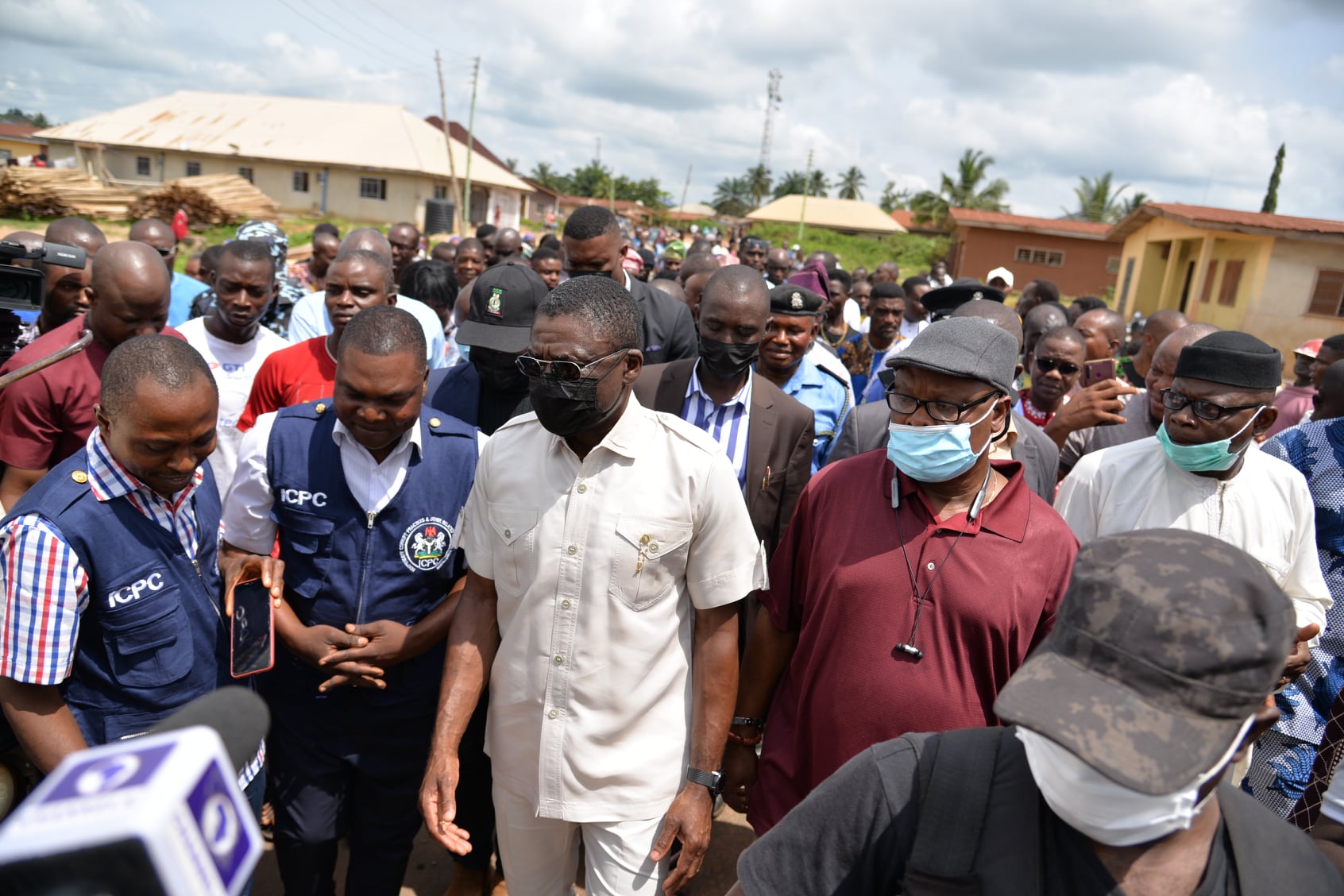 The Nigerian Medical Association (NMA), Edo State branch, has appealed to health workers in Central Hospital, Benin, who are temporarily relocated to Stella Obasanjo Hospital, Benin, to assume duty there.
The Chairman of the branch, Dr Harrison Omokhu, made the appeal in an interview with the News Agency of Nigeria (NAN) on Monday.
The Edo State Government has said that it has "relocated" and not "demolished" the over 100-year-old Central Hospital Benin, with a view to transforming it.
The affected health care workers have however kicked against their relocation to Stella Obasanjo Hospital, Benin.
Omokhu urged the affected workers to be patient with and partner the state government, pending when plans were made to build a new hospital.
"The siting of central hospital is strategic; the Executive Governor is well aware of these important facts.
"So I do not think His Excellency is moving the central hospital on a permanent basis.
"I think it's a temporary thing to enable him to put more befitting structures on ground.
"Those buildings are very old and dilapidated and need urgent attention which I think the governor is doing," he said.
Omokhua said that there was no new central hospital as speculated in some quarters, adding that the staff were only being relocated temporarily for work to be done in the hospital.
"I believe after that, they will be returned back. Not all the staff of the central hospital have been relocated.
"Departments like Obstetrics and Gynecology were not moved.
"Others have been relocated temporarily to the new hospital beside the central hospital – Edo Specialist Hospital and Stella Obasanjo Hospital – located off Sapele road," he added.