Divorce And Remarriage: Any Benefits?
In Oxford Learners' Dictio
nary, divorce' is defined as the legal ending of a marriage.
The ending of a relationship between two things or a separation.  Remarriage is to marry again after being divorced or after one's husband or wife has died.  The philosophy of the biblical missing rib cannot be over-emphasised as long as marital relationship thrives.  The marriage institution in the garden of Eden brings to bear that God has answers to every human problem.
The origin of marriage is traced back to Eden where God officiated and appended his signature to the indispensable, indissoluble and memorable union.  God saw the need of man, even when not intimated to him and discovered that it was not good that the man (Adam) should be alone.  Frankly, any teaching against marriage is the doctrine of the devil because it seeks to inflict moral flaws of lying in God.  There is a necessity for marriage (Genesis 2:20) as it is a relationship between husband and wife.  Marriage is the life contract made by a man and woman to live as husband and wife.
The Bible says "that he which made them at the beginning made them male and female. For this cause shall a man leave father and mother and shall cleave to his wife and they twain shall be one flesh, wherefore they are no more twain, but one flesh.  What therefore God hath joined together, let no man put asunder" (Matthew 19:3-6).
The Lord carefully explained that marriage is no prerequisite to the kingdom of God.  Maturity and education of the system are paramount before assuming and actualizing the status.
Marriage is life partnership, therefore, marriageable partners must pray for God's will in their lives.  Physical beauty has little contribution to the stability of the union.
True Christian uphold that "no divorce, no remarriage until death".
Reverend Dakes stated seven reasons why marriage is indissoluble:- (1) Marriage is a divine institution.
(2) It is an express commandment
(3) It is an example of Adam and Eve (4) Because marriage makes a man and woman one flesh, with complete union of interest, fortunes, desires, joys, sorrows and a life-long partnership (5) Because of the evil consequences on divorce to themselves, the children and others who become entangled in sin by it.
(6) Because of the penalties involved by causing such evils (7) Because there is no excuse under the gospel for "hardness of hearts against each other".
Divorce and remarriage are devilish.  This is why Jesus Christ warned that "what God has joined together let no man put asunder".
Any man who puts asunder has ruined his eternal destiny with God.  God's plan for marriage is oneness and togetherness until death. He made no provision for divorce and remarriage.  Child upbringing is the absolute responsibility of the husband and wife, so with the exit of one partner single parents are incapacitated to vigorously carry out their duties.
Husband and wife must learn how to love, forgive and tolerate each other because there are no greener pastures. A husband must see his wife as the best woman and vice versa.   Both of them must learn the art of love and maintain the sanctity.  Marriage should not be entered into hurriedly but through prayers for compatibility.  Married couples should endeavour to practice forgiveness and temperance in their relationship as Christians.  Spouses should be able to declare their stand to their parents and in-laws.  This is necessary because of their overriding influence in the African home but it must note that third parties are not wanted if the marriage must thrive until death.  Some parents and in-laws are "marriage killers", but a wise man must stand on his toes to ensure its continuity.
One of the deadly diseases militating against marriage vows today is suspicion.  Happiness and joy can never exist between spouses who suspect one other because what exists prominently in their midst is fear, destructive criticisms, squabble, mistrust and divorce.
As marriage is a life-time contract, partners must love one another to avoid the evils of suspicion, which must not be seen, heard or entertained in a Christian home.  Suspicion impedes the progress of any marriage just as there may be accusations.  So, couples should be careful and fight their common enemy, Satan.  They should not see themselves as enemies and they must maintain their marital vows no matter the cost to encourage new intakes into holy matrimony.
Marriage is ordained by God to be enjoyed and not endured. However, there are few exemptions in divorce and re-marriage outside death, based on cultural and religious values.
Nigerian culture approves payment of bride price either in court or traditional setting and consequently the church upholds this value as a vehicle for sanity.   God in His holiness does not permit separation or divorce of the legally bound spouses, so also, the church.  People should never allow               the question of divorce and remarriage to occupy their heart any day as wives are legally bound with their own husbands as long as they live until death.  Marriage is irrevocable relationship compared to Christ and His Church in all things.
There are factors that have legalized divorce and remarriage in a secular society and they should not be transferred to the church at all.
According to the book of Matthew 19:9, and I say unto you, whosoever shall put away his wife, except it be for fornication and shall marry another committed adultery and whosoever married her which is put away doeth commit adultery".  This is a direct statement of Jesus permitting divorce on the ground of fornication alone, that is, unfaithfulness or illicit sexual relationship with a third party.
What the scriptures mean is that any partner so divorced must remain unmarried.
Divorce is a disgrace and a public admission of utter failure.  It has bad consequences in that the welfare of the children must be adversely affected, ruins love and happiness, brings sorrow and shame as well as loneliness.  Days are gone when remarriage and divorce were based on certain factors as childlessness, permanent ill-health, search of male children, incompatibility, drunkenness, conviction of crime neglect to provide and so on.  One major problem of divorce today could be traced to our insatiable lust and partners voluntarily build bridges to facilitate demonic invasions in the marriage, which end product may be fault-finding, witch-hunting, hatred, separation and divorce.  Married couples are advised to uphold their partners as God's model companion for them and enjoy a lasting marriage relationship originally intended by God at Eden.
Shedie Okpara
Ondo Women Protest Half-Naked Over Insecurity
Hundreds of women across four local government areas in Ondo State on Saturday protested against worsening security challenges in the area.
The women, who took to the streets of Oka Akoko, Akungba Akoko and some other Akoko towns, demanded improved security from the state and federal government.
Recent spate of insecurity in the area include abduction of teachers by gunmen in Auga Akoko, the killing of a police officer at Oka Akoko last week, and the attack on 17 travellers on Ifira Akoko-Isua Akoko road by armed robbers among others.
Some of the protesters, who held brooms, were half-naked and chanting various solidarity songs along the streets.
Recall that Amotekun Corps also arrested no fewer than 17 suspected bandits from the North-West of Nigeria when they stormed Okitipupa area of the state.
The suspected criminals were found with dogs, cutlasses and charms as they wandered in the area without purpose.
It was the distress call by residents of the community to Amotekun operatives that led to their arrest.
Civil Society Calls For Laws To Harmonise NGOs' Activities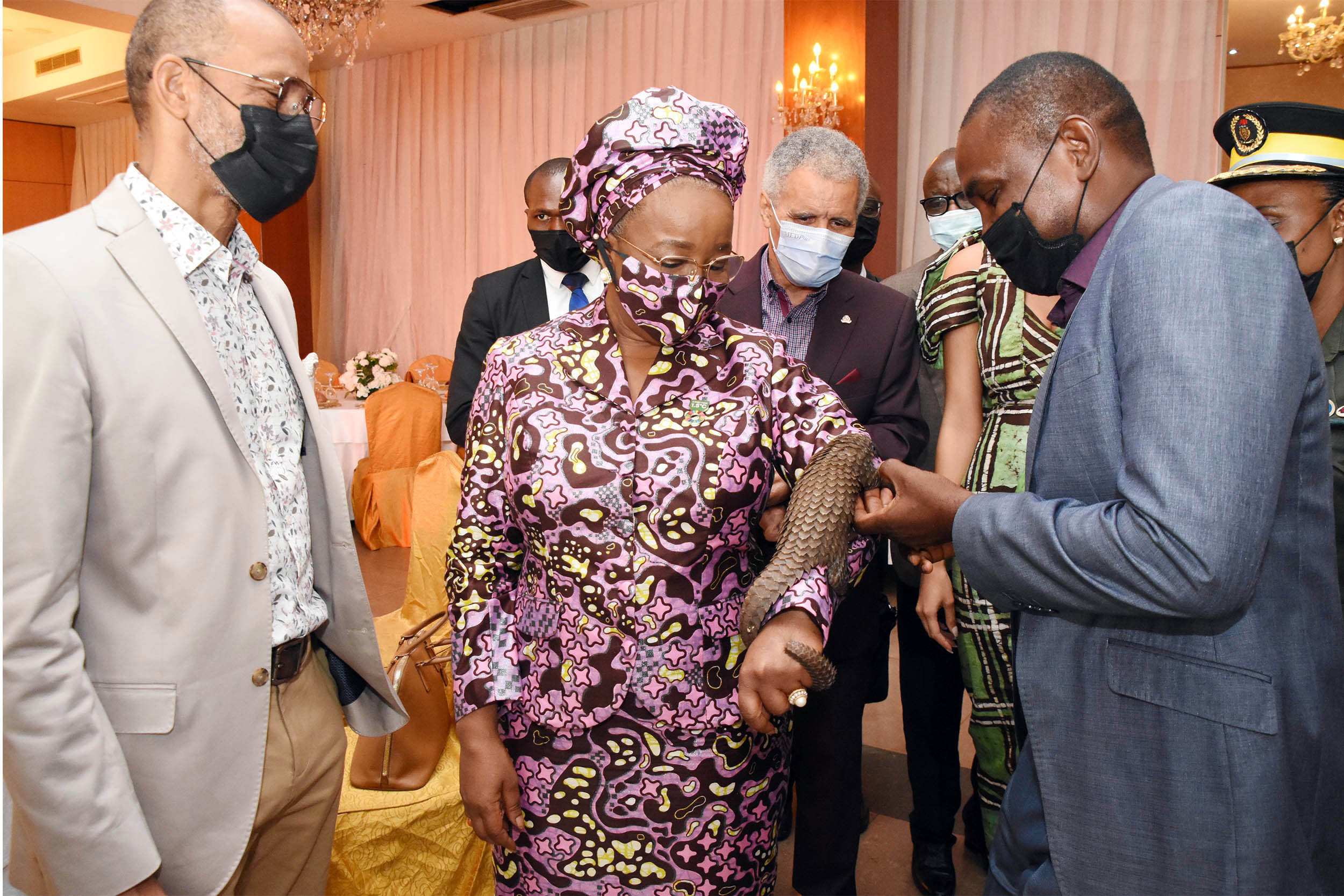 Some Rivers Civil society organisation under the aegis of Rivers network of NGO's (RINNGOS) is calling on state governments in the country to come up with rules and regulations to harmonise and coordinate civil societies' registrations for optimum performances.
This was part of the resolutions at a network Dialogue /Consultation with the theme "Strengthening State Civil Society Networks/Coalitions to Harmonise Regulatory Frameworks at the Sub-National Level", sponsored by the European Union (EU) British Council and the Nigerian Network of NGOs.
The group also planned advocacy visits to ministries, departments and agencies in Rivers State with the view to canvassing for laws that will harmonise civil society organisations registrations in Rivers State.
According to a programme profile made available to newsmen at the programme, the objectives of the project include: raising awareness and supporting sub-national networking/coalitions of CSOs in European Union (EU) Focal States to collect and review existing frame work in their respective states to identify the gaps and opportunities for better harmonisation and coordination of CSO registration and regulations at the sub national level.
It also seeks to engage stakeholders to improve responsiveness between states ministries, departments and agencies and sub-national CSOs on the need for a harmonised regulatory framework.
It noted that the organisation aims to work in various areas such as: HIV/Aids, environmental protection, malaria, women affairs and others.
Declaring the event opened, the chairperson of Rivers Network of NGOs, Mrs Mina Ogbanga, said the event was to equip participants with the skills for advocacy.
Ogbanga said the task of changing the society is a collective one, adding that the Rivers Network of NGOs will work with every interest group to achieve success.
She said that the donor agencies were ready to fund participants to carry out projects in their respective communities.
High point of the event was the inauguration of four groups charged with the responsibility of embarking on advocacy visits to various ministries, departments and agencies in the states.
By: John Bibor & Oribim Ibama
Women And Harmful Practices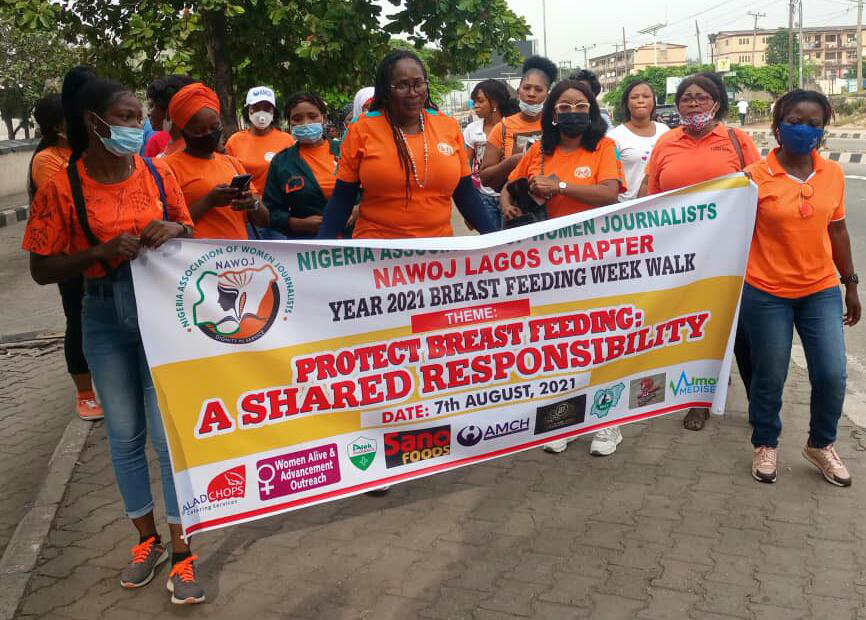 The bill for prohibition of harmful practices against women at the National Assembly is a welcome development.
Severally, there have been talks, seminars, workshops, fora, arguments, bills and laws abolishing issues that concern women, especially violence.  But a lot has not been achieved to curtail the menace.
Violence against girls and women has been on the increase.  From time to time, it is either girls are denied access to father's property or a widow is denied inheritance to husband's properties.  Even when laws are put in place about things that will help women have their rights, some persons feel that culture and tradition do not permit.
We are aware that some women are rich and may not want to partake in the share of their late parents' property, but there are vulnerable ones who need to be empowered, through perhaps, late parents' property inheritance.
Some of the obnoxious laws were made before now without the consent of women. There was no representative to either argue for or against so as to be beneficial to women generally.  Some of the laws were so primitive that even when civilisation came, became difficult to change. Very unfortunately, it is the women that execute the laws made by men in their absence. Women are suffering it.
If the bill abolishing certain practices against women and girls will be passed into law by the National Assembly, it will be better for them.  For long, laws against female genital mutilation and circumcision have existed but some communities with their culture and tradition have refused to put a stop to it with reasons best known to them.
Circumcision of a full-grown girl or lady may not be the only way of attaining maturity. It is a harmful practice and the pain associated with it cannot be imagined.  This illegal operation is not performed in the hospital so the dangers inherent will be much.
For those who still practice it, the menace should be discouraged as that is not a proper way of ushering a girl into womanhood. A lot of women lose their lives due to pains experienced during the process. it was practised in the past when civilisation was not there, it is a different case, nowadays with science and technology proving it wrong, those who still practise not should resist.
It is a right step in the right direction and it is time the National Assembly and all stakeholders intensified efforts in dealing with persons who perpetuate evil against their fellow women.
If the bill will be passed into law by the National Assembly, it is welcome but the fear that comes to mind is implementation.  The issue has been dwelt on for decades, but it is still practised as big ceremonies in some communities.
When it comes to inheritance, a girl born into a family, married or unmarried will be denied access to father's property but if it has to do with the demise of parents or sickness, the woman and the husband will be mandated to provide a cow for the burial rites or offset medical bills.
If the National Assembly makes laws concerning the well-being of women, community heads, molecular leaders, women groups and associations, religious organisations, Non-Governmental Organisations NGOs and civil society organisations (CSOs) should create more awareness through the media to sensitise rural dwellers.
In this digital era, it should be forbidden that a woman loses her spouse and she is mandated to drink water used on the late husband.
The items in the bill to be passed into law by the National Assembly are in order as it concerns women.
A legal practitioner,  Tam Jacobs, said if one forcefully shaves a woman's hair with the intention that she is mourning her late spouse, she can sue that person for assault.
He said if the woman is forced to drink water used on her late husband's body, she can also sue for attempted murder.
According to him, several cases of girl-child inheritance have been won and documented in the law court but some cannot claim it.
"Even a widow who is handicapped may not be able to make attempts so NGOs, CSOs should be in the forefront to support them and ensure that the laws are implemented at the grassroots level where they are practised", he said.
A pharmacist, Eno Amos said any culture that does not add colour and value to life should be abolished.
She added that implementation can be easy in the cities where awareness has been created but expressed fear that it may not be easy in the rural areas where culture is really practised.
A business woman, Agnes Ugwu, said tradition and culture were made by man and not God and wondered why people who claim to be educated still follow the tradition of ancestors who never went to school.
Ignorance also comes to play here.  If you have watched a documentary showing female genital mutilation and the gory experience the young women go through, is something else.  Some of the perpetrators claim that the practice has existed for ages. Women have to learn more about issues that concern them.
A nurse, Rosy Ekeocha, said it is not about culture but about the behavior of a group of people in the community who force it on others.
According to her, let people change their behaviour and leave culture alone.  It doesn't happen in every family and if any family allows it that's their business.
She said we are in the 21st century, certain culture and tradition need to be reviewed to ensure that they allign with today's reality.
Culture is dynamic she said, but that implementation of laws relating to the vulnerable in the society calls for concern.
We should not behave the way people behaved five dacades ago, after all, we do not dress the way our forefathers dressed.  Time has evolved and things are getting better as it concerns women. We are getting more exposed and more enlightened about issues that concern is.  Information is moving round as the world is a global village.
Talking about culture nowadays, we wear shoes whereas our forefathers never had any.  They walked barefooted
far distances to get family necessities but things are better now as we are mobile.
That should also happen to culture and tradition.  There are certain aspects of our culture and tradition which are practised today that have expired long ago. We should get rid off them.
It is expected that the bills abolishing obnoxious practices against women and girls in the society will achieve expected results when passed into law at the floor of the House.
By: Eunice Choko-Kayode