Africa's games makers dream of exporting to the world
Game developers in Africa are working hard to raise the profile of African gaming. The gaming market on the continent is still in its infancy and uptake within the populace especially on the PCs and consoles front, leaves a lot of scope for growth.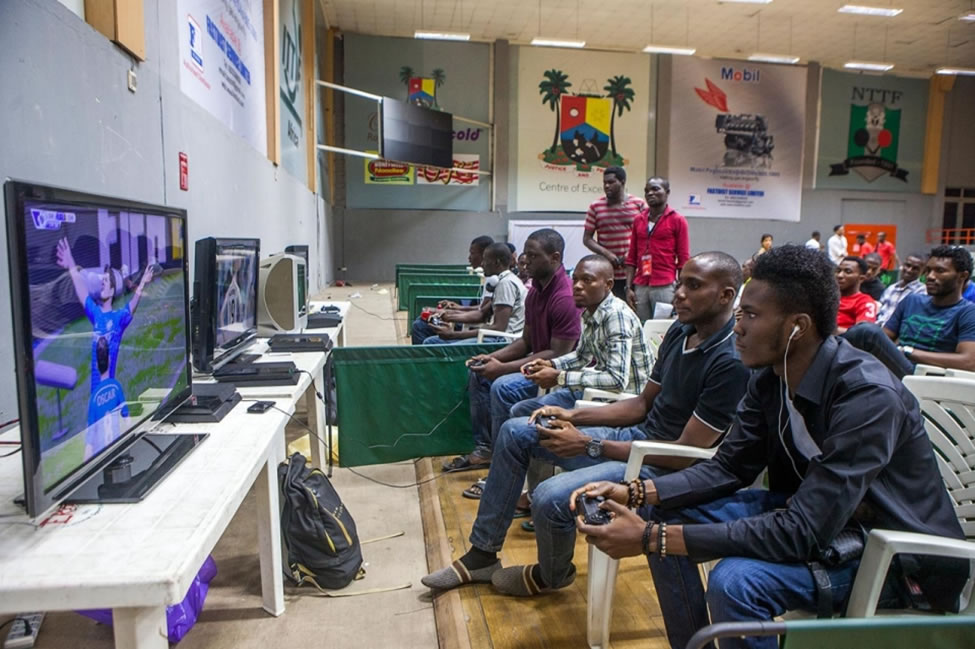 The gaming markets in Kenya and Nigeria were valued at $44m and $71m respectively in 2013 according to research by PricewaterhouseCoopers.   That number pales in comparison to the US market valued at $20.5bn for the same period.
African game makers however, are working hard to see annual double-digit growth. They expect to see games developed by Africans getting adopted widely across the globe.
Even with these efforts, experts believe mobile phones will continue to dominate as the gaming device of choice in the continent ahead of consoles and computers.
This is because mobile games can be downloaded quickly and easily, therefore making them more accessible to individuals in the continent.  It is also the reason why a boom is expected for new bingo sites in 2016. Some of the best are covered in this site.
Portability and accessibility of mobile phones have also been cited as reasons for smart phone market dominance.  Many people are already constantly engaged with their mobiles and can therefore find time to enjoy a quick game while out and about, on the commute or during relaxation. They don't need to be avid gamers and there is no need to spend hundreds of dollars on games that require a lot of commitment from the players.
As the game developers in the continent continue to push for more market share, they have continued to explore other ways of appealing to a broader group. Some of the ways they are looking to achieve this include providing games that feature local content and creating more games for feature phones.
There'sa big market for feature phone gamesas a greater percentage of phone buyers in the continent go for them.
By embracing local content and creating games based on African stories and cities, the gamers will be able to appeal to a demographic that would love to play games, and that creates a feeling of nostalgia in the mind of the player. Such games help them relive daily life experiences and create a better connection between the gamer and thegame.
There are however, a few challenges facing African game developers. The first is a lack of investment. The unavailability of funding means it will take a while before they can catch up with counterparts in Europe and America. This also severely limits their pulling power in terms of attracting top game development talent. Secondly, they are facing discovery challenges. Their games can only grow in popularity if enough people know about them.  These challenges are being addressed by taking part in expos around the world and embracing social media as a marketing tool.
Going by current pace of development, the African gaming industry will reach the heights it deserves in a few years. The will and ideas are there, it is just going to take the money to push things on.
The Best Card Games to Play as a Couple
If you want to spice up your next date night? Take it to the next level with a board, dice, or DIY game the next time you're planning a romantic night in with your special person. After all, couples that play together stay together!
We've compiled a list of our top couple games to play with your buddy to give you some ideas. It's game time!
Paris: La Cité de la Lumière
You can't go wrong with Paris: La Cité de la Lumière if you're looking for a lovely two-player game for your next date night. This board australianonlinecasinositesgame, which has a beautiful style, is as enticing as it is exciting, and you and your friend will have a blast trying to conquer it.
This is a game of two halves-set in 19th-century Paris during the World's Fair. You must build the city's streets with a series of strangely designed creations in the first half of the campaign. The goal in the second half of the game is to light up the city by placing more of your buildings near the streetlights than your opponent.
Tiny Towns
You get your own 4×4 grid to build your town on in Tiny Cities. You can get a certain amount of victory points for each building you construct, with the intention of outsourcing your opponent. Start building with the tools available on the board, such as cards and pieces. When there are no further tools to get, the game ends.
I Should Have Known That
It's time to put your trivia skills to the test! I should have known better. This is a simpleonline casinos for real money game for couples or larger audiences to enjoy. This is a date night game that will bring out your competitive edge, with a multitude of infuriating questions that you should know the answers to. Instead of receiving points for each correct answer, you will be penalized if you get one incorrect.
Should I Claim Casino Bonuses?
Online casinos and their land based casino counterparts have a series of bonuses and promotions that are meant to wow their patrons. But with all these bonuses come a series of doubts form the players, this is because they will not be sure if they should claim the casino bonuses or not. That is why below we have a few items that you need to check for before you attempt to claim the casino bonuses.
Before Claiming The Casino Bonus
1.      Read The Wagering Requirements
The first thing that you need to do id to make sure that you check the casino wagering requirements. These will help you to know how much the overall online slots bonus is at the end of the day.
2.      Check the Period
The next thing that you need to check for is the timeframe or the period. This is the amount of time that you need before the bonus expires.
3.      The Casino License
Then you will have check for the leroi johnny casino enlignelicense a swell. Well, that should have been the first thing that you have to check for even before you pick a casino. Players have to careful about the sites where they choose to play. There ae some casinos that will wave fancy promotions only to steal from players.
4.      The Banking Methods
In the bonus terms and conditions, make sure that you take note of the banking methods as well. There are some casinos that will have bonuses that can only be claimed with specific banking methods. As a result, you just have to be careful.
5.      Mind The Games
Casino bonuses can be claimed with specific games and players have to careful about them. Some players might not like to play online casino table games and these might just be the game sthat are needed for the bonus to pull through.
Free PC Hidden Object Games
Over the past year, we have seen a lot of people moving to online gaming for fun. In fact, because of that, the casinos françaisindustry has actually boomed. Not only that, but there has been a surge in the number of people that are playing video games.
One genre that has received a lot of fans is the hidden object/mystery genre. Luckily, there are a number of hidden object games that you will be able to find on console, PC, or mobile. In this post, we are particularly focusing on the free PC hidden object games that you can play. Some of these games are downloadable, while you have to play others online.
Gardenscapes
This is a very simple matching game. All you have to do is match 3 or more symbols in order to pass levels. As you pass levels, you will be awarded a lot of prizes, which you will be able to use in order to rebuild a garden back to its former glory. The game has some challenging levels, which makes it very interesting.
Gardenscapes 2
Again, in this version of thebest australia casinos game, you get to play with the help of Austin the butler. The only difference is that this time around, you will restore the hall into its former glory. The challenges in this game are interesting enough to keep you hooked.
The Silent Age
We really think that this is one of the most entertaining hidden object games out there. This is witnessed by the over 7 million mobile downloads of the games. we love the fact that the PC version of the game has been revamped and updated, offering better gameplay.
It also comes with a very good storyline that will keep you entertained as you pass through the various levels. You will also be able to find other puzzles that are guaranteed to keep you entertained all day long.