Women And Harmful Traditional Practices
Most societies the world over have traditions which existed for generations, some of which have persisted and endured the test of time.  The more enduring a tradition becomes, the more resistant to change and eradication it becomes.
Some of the traditional practices have positive effects on society as a whole while some others adversely affect only a segment of society.
Some traditional practices have neither known positive nor negative effect on society, just as others still have clearly verified negative effects harmful to health, especially among women.  It is crystal clear that the main executors and perpetrators of this harmful practice s have generally been the men.  Traditional practices are generally, culturally relative and a culture that gives its relevance to any traditional practices and their meanings and relevance.
So, the eradication of such a culturally bound tradition would warrant or require a cultural change, and of course, any cultural phenomenon is resistant to change. It, therefore, becomes imperative that a means to obtain such desired change has to be established.
This is why the Rivers State Ministry of Women Affairs has affirmed its commitment or determination to play a leading role in the fight against all kinds of ill-treatment to widows, women in general and the girl child in the state.  The Permanent Secretary, Dr (Mrs) Justina Jumbo, who said this during the 2015 International Widow's Day celebration in Port Harcourt recently noted that widows were not being giving the best treatment in most parts of the state due to their tradition or belief.
In his speech, the chairperson of the occasion, Pastor Biobele Adesola, cautioned the widows against flirting and prostitution and noted that all barbaric and harmful practices against widows ought to end in the interest of womanhood.  She lauded the state Governor, Chief Nyesom Wike, for his plans to end all harmful practices against widows in the state, pointing  out that widows have been stigmatised, reproached by their various communities and seen as outcasts.
She listed drinking of water from the corpse of their husbands and sleeping with the deceased's body as some of the ill-treatments meted out to widows and charged the widows to be fair to their step-children, who she said were there for their protection.
In a paper delivered at the just concluded 11th Nigerian Guild of Editors Conference in Yenagoe, Bayelsa State Capital, the National President, International Federation of Women Lawyers ( FIDA), Mrs Hauwa Shekarau, urged Nigerian Editors to create awareness on the Violence Against  Persons Prohibition Act.
Speaking on the Act in her paper, Mrs Shekarau, said it had become necessary to publicise the act because of the daily incidences of violence against women in the country.   "Apart from the domestic violence and other types of violence that we are seeing, what is very fearful is the sexual violence that is happening in our society", she stressed.
She added; "Sexual Violence against children, including infants, and sexual violence against old women give us a lot of great concern" and acknowledged the efforts of some journalists for availing such information to the public through newspapers and other social media.
According to her,  there is need to embark on dissemination and creation of awareness on the Violence Against Persons Prohibition Act for Nigerians to know about it, while asking the editors to enlighten the people on some harmful practices against women, especially the treatment given to them in some parts of the country when their husbands die.
Psychologically, it has been established that most of the traditional practices harmful to women and girl-children have detrimental effect on the psychic and mental balance of the victims.  They have psychological consequences,  such traditional practices as female circumcision, yankin gishiri, evulectomy, kunun kanwa, surgery of eye lid, inner checks, hot baths, among others are harmful.
Female circumcision is predates Christianity and Islam and has been practiced in the Western World centuries ago.  The origin of circumcision dates back to the time of Abraham in which, according to the Holy Bible, God entered a covenant with him to circumcise his male children, which means removal of foreskin that envelops the male reproductive organ.  But attempts to trace the origin of female circumcision has not yielded any fruit and it has been difficult.
Some, however, claim female circumcision originated in Egypt following a support position obtained from archaeological discoveries which indicated that female mummies were circumcised. In the Western World, records show that female circumcision was practiced by feudal lord of Europe, as well as instantly jealous husbands.  From all available evidence, it appears that the motive factor is that female circumcision reduces promiscuity coupled with some traditional initiation practices.
It should been known today that female circumcision is irrelevant as it is the handiwork of ignorance that it is still practiced in most communities of the country.  Currently, female circumcision in Nigeria is limited to some geographical areas, among some ethnic and religious groups, and particularly among the rural dwellers. It is, however, practiced in the urban areas, particularly when cultural dictates of ethnic belief system is considered.  Generally, it is believed that female circumcision is still practiced in Nigeria, even as there is no available data yet.
It is pertinent to state that the hazardous practices of female circumcision and other aspects of our tradition which affect the life of mothers and children need to be eradicated. This could be done through regular and intensified campaigns, workshops, seminars by the relevant arms of government and stakeholders.  Other harmful traditional practices aside from female circumcision are tribal marks, nutritional taboos, traditional uvulectomy, teenage pregnancies and early child marriage.
Various traditional and religious harmful practices are practiced in different parts of the country.  It is traditionally acceptable to some tribes or communities to eat dogs, lizards, rats, and termites.
They believe that these creatures contain some nutritional values that their bodies need.
The media have a very important role to play in spreading the gospel of eradicating female circumcision and other harmful practices against women and girl children.
With their vast knowledge of the health consequences of harmful traditional practices and female circumcision, combined with appropriate and strategic use of communication, a successful campaign is expected or envisaged from them.
All those engaged in the crusade against traditional and harmful practices against women must first identify the basic target groups that need to be reached in ensuring that the practices are eradicated.  The target groups are pregnant women, female adolescence, children and widows. Female circumcision for instance, is practiced on children, adolescence and pregnant women or women who are about to be married. The drinking of water from a deceased husband, sleeping with dead husband and sitting on the ground for several weeks when a husband dies are practiced on widows.
If the eradication of these practices is to be achieved, these groups must be educated by modern methods of communication, which will lead to a change in behaviour.
These groups must be seen as involving those already affected and those yet to have a baptism of the practices.  They are allegiance to a primordial group which comprises of the family, kinsmen, chiefs, Obas, teachers, religious leaders and other important personalities to which messages would be directed in their immediate environment.  This primordial group constitute a powerful force of power brokers as regards change in any society.  Any campaign where they are side-tracked will almost be an exercise in futility.  A message carried by them in conjunction with a high delegation of  Secretary to State Government, Commissioners for Health and Women Affairs as well as local government  chairmen will be very effective.
The assemblage and involvement of this group of personalities in the eradication of traditional harmful practices campaign will be valuable.  Another group of people that should not be underrated in the campaign are the youths who are always yearning for a change.
Having identified most of the target groups required for effective dissemination of information on the eradication of harmful practices against women, the important function is now left for the Women Affairs ministry , FIDA, NAWOJ and other women organisations and stakeholders to communicate with these groups with a view to changing their attitude towards the practices.
Nigerian Navy And Quest For Proficiency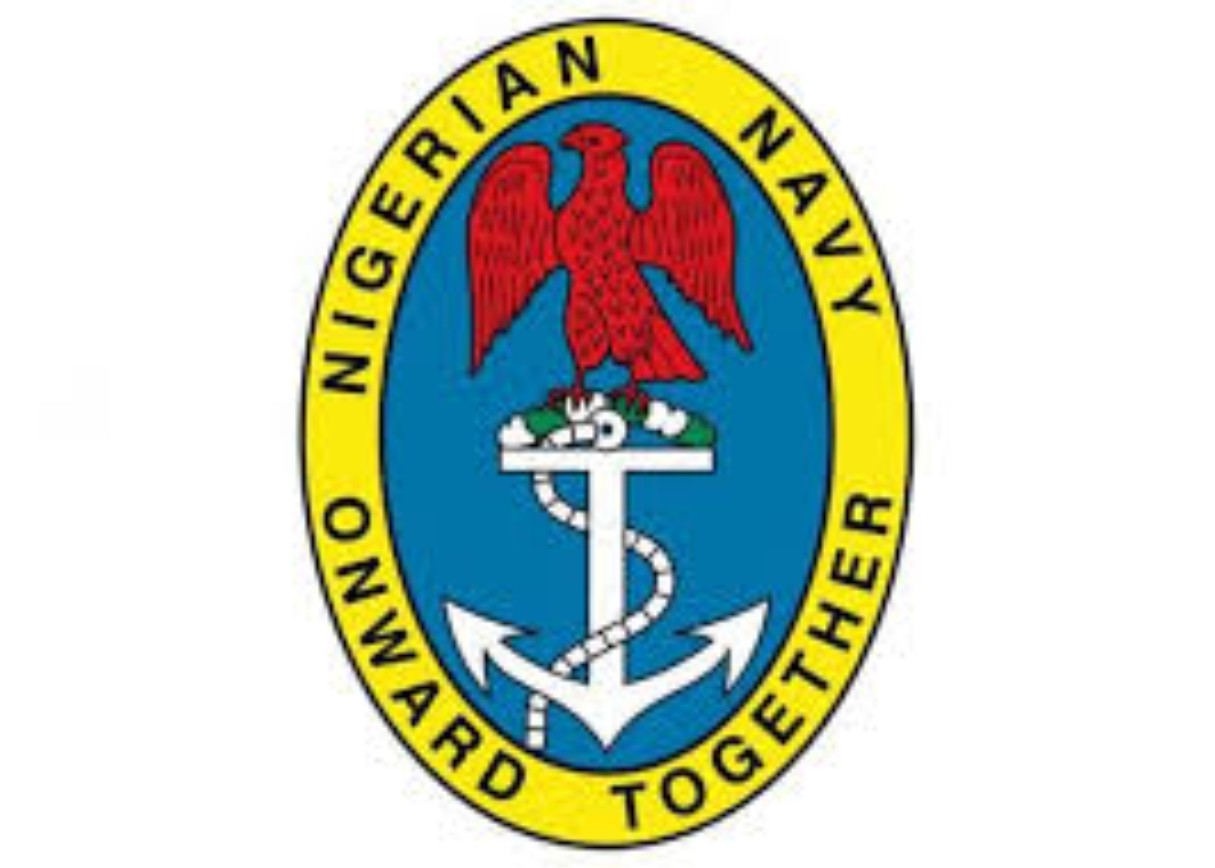 "The battlefield is an unforgiving classroom. It is a theater where success and survival in real combat is dependent on hard work during exercise of all nature."
The above saying is by Rear Adm. Oladele Daji, the Flag Officer Commanding (FOC) at the opening of " Small Arms Firing Exercise (SAFEX)", organised by the Western Naval Command, Lagos in October 2019.
The quest for proficiency has in recent times seen the Nigerian Navy engaging in trainings and even bilateral relationships with the Navies of other countries.
Constitutionally, the Nigerian Navy personnel are used to handling big weaponry mounted on warships, but due to the numerous security challenges, there has been an increase in their involvement in internal operations.
The Navy has big guns onboard warships like the 127MM and the 40MN but to tackle internal security issues, arms like FN Rifle, AK47 and Shooter `n' Gear (SnG) are needed.
Due to their increased involvement in internal security, the Navy has continued to train and retrain its personnel through SAFEX to enhance their proficiency as well as enhance operational efficiency.
To become proficient in small arms handling, the Western Naval Command, from Oct. 17 to Oct. 19, organised SAFEX for its personnel at Owode, Nigeria's border community with the Republic of Benin.
No fewer than 400 officers participated in the exercise which entailed shooting weapons such as FN Riffle, AK47 and SnG from 100m and 200m radius respectively.
However, speaking at the opening ceremony, the Flag Officer Commanding (FOC) Western Naval Command, said the exercise had given them opportunity of identifying marksmanship for inter-command and inter-service competitions.
"I enjoin everyone to take advantage of this unique opportunity to enhance their weapon handling proficiency and knowledge.
"I implore you all to remember the marksmanship principle as you approach the firing point, this will help in ensuring that you hit the bull," he said.
He also thanked the Chief of Naval Staff (CNS) for making the exercise a reality.
"This exercise would not have been possible without the timely approval of the Chief of Naval Staff to our arms and logistics request. So, I enjoin everyone to take advantage of this unique opportunity.
"Training all over the world is conducted to correct weaknesses and sustain strength. In achieving this objectives, training exercise will always be tough and physically challenging.
"This exercise therefore, will not be an exception considering the process you must have passed through right from the point of selection. I enjoin you all to apply yourselves during the exercise," he said.
Major.-Gen. Olu Irefin, the General Officer Commanding (GOC) 81 Division Nigerian Army, Bonny Camp, Lagos, at the opening said that there was no gainsaying the complexities and fluid nature of contemporary security challenges.
He said that it was imperative for security agencies to not only to synergise their efforts towards attaining national security objectives but also to sharpen their skills in weapons handling.
"It is against this backdrop that the Nigerian Navy and by extension the Western Naval Command deemed it fit to hold the exercise," he said.
At the end of the exercise, the FOC, represented by the Chief Staff Officer, Western Naval Command, Rear Adm. Muritala Bashir, implored personnel not to forget what they had learnt.
"I'll like to urge us that whatever we have learnt from this exercise, please, let it register in our memories because these are the skills you will need to apply when the need arises.
"Apart from the skills that must have been sharpened, we should be able to go a step further at our individual time to see how we can strip and assemble these weapons.
"Because during operation, these weapons could disappoint. And it is not enough for you to drop the weapon and stop firing as a personnel, find out what the problem is, strip the weapon and assemble and continue," he said.
On foreign relationships, the Nigerian Navy received six ships from other countries this year, exploring diplomatic ties for excellence with their foreign counterparts.
The ships include: the U.S. Naval Ship CARSON CITY, the French Navy Ship BOUAN, the Indian Navy Ship TARKASH and the Spanish CENTINELA and SERVIOLA.
The most recent one is the visit of Spanish Ship, ATALAYA, which berthed on the shores of Nigeria on Oct. 2 and departed on Oct. 5, for the strengthening of diplomatic ties between the Nigerian Navy and the Spanish Navy.
The Spanish Consular General, Mr Juan Anthony and the Commanding Officer of Spanish Naval Ship, Lt.-Commander Calvar, paid a visit to the Western Naval Command.
They were received by the Flag Officer Commanding (FOC) Western Naval Command, Rear Adm. Oladele Daji, for an exchange programme in training and also to boost bilateral relationships between both Navies.
These visits were aimed at strengthening bilateral ties between the countries to reinforce manpower capacity development through training and re-training of officers and men of the Navy.
While in Nigeria, series of training through naval exercises were conducted in line with the Chief of Naval Staff (CNS), Vice Adm. Ibok-Ette Ibas' mission.
The mission is to deploy a naval force that is well trained, organised and highly motivated to discharge its constitutional roles professionally and efficiently for the defence of Nigeria in ensuring her economic prosperity.
While leaving on Oct. 5, the Nigerian Navy, as part of its culture, performed passage exercise for the Spanish Navy ship with series of exercises.
The Nigerian Navy ship (NNS) EKULU, NNS NGURU and some NNSSBS boats as well as Nigerian Navy helicopters sailed with the ship on Passage Exercise for some nautical miles off Lagos Farwell Buoy.
Both Navies carried out several naval drills, including Opposed Vessel, Search Boarding, Seizure (VBSS), Fleet Manoeuvers, Communications and Helicopters operations.
The combined exercise saw Nigerian Navy personnel board the Spanish Naval Ship ATALAYA with their Spanish counterparts doing the same.
It will be recalled that few months ago, Spanish Naval Ships CENTINELA and SERVIOLA visited Nigeria and conducted similar exercises.
Oremule writes for the News Agency of Nigeria.
By: Modupe Oremule
Mitigating Climate Change Effects Via Legislation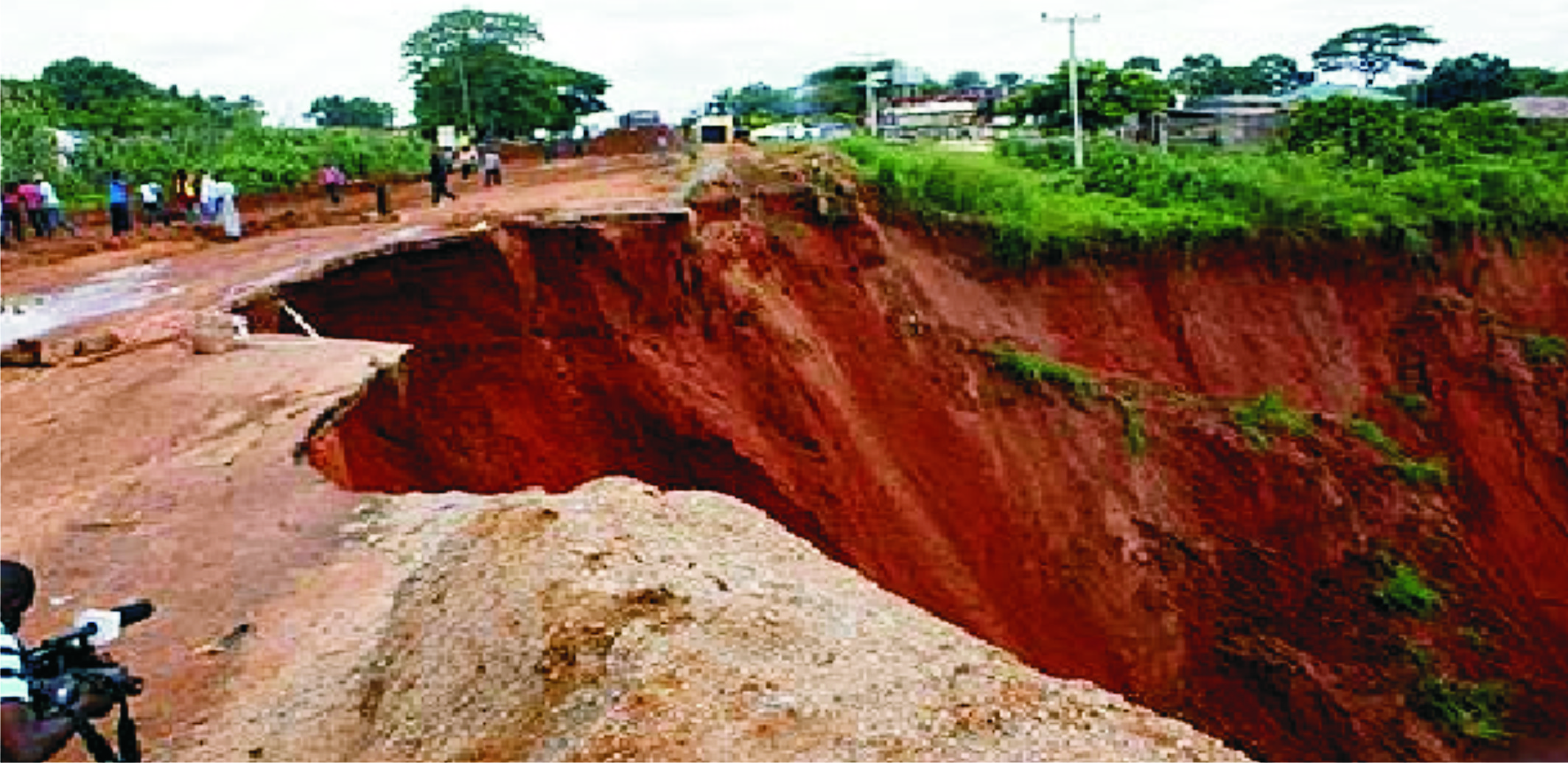 Undoubtedly climate change is one of the biggest threats facing humanity today. Environmental experts also say that Nigeria is vulnerable to the effects of climate change because of the country's low response capability.
They cautioned that climate change and global warming, if left unchecked, would cause more adverse effects on livelihoods of most Nigerians who are already living in abject poverty.
According to an environmentalist, Oyeniyan Olagunju, Nigeria is highly vulnerable to the impacts of climate change and must, therefore, as a matter of urgency take steps to reduce vulnerability, build resilience and adaptive capacity.
Olagunju said that while climate change constitutes environmental threat of the 21st Century, the current experience, alongside its adversity, has left Nigeria with no better option than to seek immediate measures to adapt and mitigate impacts.
According to him, climate change has negatively affected Nigerian economy, with various observable impacts, ranging from significant reduction in agricultural productivity to increase the morbidity and mortality rates.
"The energy sector is not left out, because climate change has impacted the hydropower plants which are sources of electricity for the country.
"Others like the transportation, tourism and manufacturing sectors are affected which in turn pose threat to the overall economy,'' Olagunju said.
He said that a study conducted by the Department for International Development (DFID), confirmed that climate change would cost Nigeria between six and 30 per cent of its GDP by 2050, with estimated loss of between 100 billion dollars and 460 billion dollars.
"Currently, the erosion of low-lying coastal and non-coastal regions of Nigeria results in persistent buildings collapse, with attendant loss of lives.
"Of important concern also are the drying lakes in Nigeria, especially the Lake Chad, which is at the junction of Chad, Cameroon, Nigeria and Niger, as a valid reference point,'' Olagunju said.
A recent report by the Institute for Public Policy Analysis and Management revealed that by 2020, Nigeria stands to lose 11 per cent of its GDP to climate change in absence of an aggressive climate policy to sustain the social and economic development in the country.
Rep. Sam Onuigbo, the lawmaker representing Ikwuano /Umuahia North/Umuahia South Federal Constituency of Abia State, in the House of Representatives, said that there was need to domesticate global instruments, in order to combat the effects climate change in Nigeria.
Onuigbo expressed worry over the absence of a legal framework on climate change, which he identified as critical for the conservation of nature and protection of the country's natural resources and environment.
He also expressed dismay that the Climate Change Bill, which he sponsored while he was the Chairman, House Committee on Climate Change, during the 8th National Assembly, did not receive presidential assent after its passage.
"I have not given up on the Climate Change Bill because I have been able to rework it and represent it, and I am happy that the bill has gone through first reading in the House of Representatives,'' the legislator said.
He expressed optimism that the reintroduced bill would receive presidential assent with a view to aid in mitigating the effects of climate change in the country.
"With the awareness that we all have shown in matters concerning climate change, ecology, and how we can work towards sustainable development, I am optimistic that this time there will be good advisers around Mr President.
"It is important to tell him why it is absolutely important to sign the bill,'' Onuigbo said.
He emphasised that the bill still focuses on mainstreaming government actions and responses into policy formulation and implementation and the need to establish the national council on climate change.
The lawmaker said that besides proposing for a council, the bill also proposes an agency to drive efforts to checkmate the devastating effects of climate change in the country.
Onuigbo, who is also the Vice-President of Globe International (Africa), promised to work with other legislators to initiate policies and bills that would ensure reduction of ecosystem degradation and Green House Gas emissions.
Globe, is legislators' organisation that supports parliamentarians to develop legislative response to the challenges posed by development.
Onuigbo, however, pledged to use his position to draw international and national attention to the strengthening of Globe in Nigeria, in order to provide added urgency to the country's drive to protect the environment.
He said that President Muhammadu Buhari had made a commitment to the cause by signing the Paris Agreement on Climate Change on September 22, 2016, "and committing severally in many international discussions that Nigeria must address climate change issues.
"It is hoped that by the end of my tenure, natural capital governance would have been worked into government policies and financial permutations and projections.
"It is also hoped that more attention will be paid to renewable energy sources,'' Onuigbo said.
He called for increased awareness to sensitise people to understand the need to do away with activities that impact negatively on the environment.
While pointing out the need to do away with non-degradable materials, Onuigbo canvassed for the adoption of improved agricultural systems for both crops and livestock.
A lecturer in the Department of Demography and Social Statistics, Federal University, Birnin Kebbi,Mr Abbani Yakubu, stressed the need for government and relevant stakeholders to extensively fund researches in climate change.
According to him, it is very necessary because climate change affects all.
"It impacts on our daily lives and affects food security, which the government is trying to achieve in the country.
"Research is very integral to solving climate change problems.
"We need to understand the extent to which it is affecting human lives.
"Efficient database management system on climate change occurrence and related events should be developed, in order to ensure effective and timely response to climate change incidents in Nigeria,'' Yakubu said.
It would be recalled that the United Nations Intergovernmental Panel on Climate Change, said that the world must cut its carbon dioxide emissions to net zero by 2050 in order to prevent global warming of 1.5°C, or likely more, above pre-industrial levels.
In its 2019 seasonal rainfall prediction, the Nigeria Meteorological Agency (NiMet), said that it would be another hot year.
The mean annual variability and trend of rainfall over Nigeria in the last six decades, depicts several inter-annual fluctuations that have been responsible for dry and wet years or extreme climate events, such as droughts and floods in many parts of the country.
NiMet also predicted that, as a result of these climatic conditions, incidences of malaria and other diseases will be higher in areas with temperatures ranging between 18 °C to 32 °C and with humidity above 60 per cent.
"More worrisome is the increasing knowledge that the country will be subject to consistent changes in rainfall and temperatures in the not-so-distant future.
"Hotter and drier conditions would likely exacerbate droughts and heat waves and hamper agricultural production, particularly rain-fed agriculture, which many Nigerians rely on for their livelihoods,'' a farmer, Mr Ndifereke Akpan, said.
While identifying that agriculture accounts for around 23 per cent of the country's Gross Domestic Product, Akpan said that progress could be hampered if the trend was not checked.
"Unless we take action, these trends are likely to jeopardize hard-won progress.
"Already, climate-induced conflicts are exacerbating fragile security situations, with flashpoints mainly in the middle belt of the country.
"Climate change, therefore, poses a significant threat to Nigeria's development ambition of meeting the Sustainable Development Goals (SDGs) and could stunt and even reverse the progress that has already been made,'' Akpan said.
With enforceable legislation in place, Nigeria will effectively mitigate the adverse effects of climate change and global warming.
Uwadileke writes for the News Agency of Nigeria.
Ikenna Uwadileke
Lest We Forget Dim Ojukwu
Dim Chukwuemeka Odumegwu Ojukwu, a man of reputation and influence, warlord, people's general and leader died in a London hospital on November 26, 2011 after he was struck with a complicated stroke. He was given a state-cum-military burial on March 2, 2012 by Dr. Goodluck Jonathan, former President of Nigeria. It is now eight years since he took a bow, bade us goodbye and departed this mortal world after he had played his parts in the affairs of the Igbo nation and Nigeria.
Ojukwu was an exceptionally intelligent, dauntless and courageous leader. He was the first Nigerian to be enlisted in the Nigerian military with a Master's degree, the first African to pass the Joint Services Course at Latimer, England. He was the first military instructor of the Nigerian Army, the first Nigerian Quartermaster-General of the Nigerian Army, the first Military Governor of the Eastern Region and the first regional leader in Nigeria to confront, challenge the Federal Government of Nigeria and prosecuted a war that held Nigeria captive for 30 months over the perceived injustice meted on Ndigbo and the massacre of people of Eastern Nigerian extraction nationwide.
He was a defender, a crusader and advocate of justice, people's rights and good governance in Nigeria. So, his absence for the past eight years is seriously felt by all who admired his doughty spirit, especially now that the issue of Biafra, a country he attempted to create out of Nigeria, is fully resurrected and is making wave in the world. Who knows what would have been his contribution and moral support to Biafra and its agitators. What would have been his stand on controversial issues such as rural grazing areas (RUGA), restructuring, Ibo presidency in 2023, Python dance which is reported to have claimed many innocent lives of Ndigbo in Umuahia. We missed all that. Infact, we are short-changed by his death.
Chief Ralph Uwazuruike, Ojukwu's bosom friend and a man who kept the spirit of Biafra alive, said few days after the death of Ojukwu that when he heard that he was stricken with the dreaded stroke, he and some members of the Movement for the Actualization of the Sovereign State of Biafra (MASSOB) went to his Casabianca residence in Enugu to see him, to commiserate and wish him speed recovery. He said when they got there and saw Ojukwu, he was really in a bad state. He said he hailed him (Ojukwu) as usual with all his intimidating chieftaincy titles, such as Ikemba Nnewi, Dike Dioranma Ndigbo, Eze Igbo Gburugburu and other titles, he did not respond to any. He said he was alarmed. He then joked and told him that he was a handsome man. It was then he responded by asking whether he would be handsome in the coffin. Uwazuruike said that he was shocked and devastated by such a response. Thereafter, he asked Ojukwu what he meant by being handsome in the coffin, there was no response. The MASSOB leader said it was then he knew that Ojukwu would not survive. Ojukwu eventually died in the United Kingdom where he had gone for a medical treatment on November 26, 2011.
Truly, Ojukwu became handsome in the coffin. As a historian, what was paramount in Ojukwu's mind in his sick bed was how people and history would place or perceive him as regards his involvement in the civil war that claimed millions of lives and destroyed properties worth billions of naira. That was why he asked his friend Uwazuruike whether he would be handsome in the coffin. However, people and history proved kind to him. He was eulogized, idolized, honoured and dramatized while in the coffin. Ojukwu was, indeed, handsome in the coffin.
There was an unprecedented outpouring of affection and admiration for him. There were celebrations everywhere in Nigeria and beyond. Even the truth about the Nigeria-Biafra Civil War and the patriotic roles he played to avert it was told for the first time in 42 years after the end of the war. Everyone who spoke unanimously agreed that he was a man of peace, vision and foresight. They consented that his postulations as enunciated in the Aburi Accord was the finest and the greatest for the unity and development of Nigeria.
They averred that if the then Federal Government had abided by the accord, there wouldn't have been a civil war and that Nigeria would have been a better place to live in today. The restructuring of the country which Nigerians are clamouring today was a major menu in the Aburi Accord. So, what Ojukwu saw many years back is what Nigerians are seeing and agitating today. What a visionary and foresighted leader? Again, they agreed that he was an enigma, the people's general and a leader whose exemplary leadership virtues should be emulated by all Nigerians.
He was exonerated from being among the coup plotters nor supported the January 1966 coup that shutdown the corrupt First Republic and led to civil war. He was the commander of the Fifth Battalion of the Nigerian Army stationed in Kano where he succeeded in ensuring that the coup plotters and their cohorts did not infiltrate the. That remarkable achievement earned him the respect and admiration of the then Emir of Kano, Alhaji Ado Bayero, and his subjects. It also earned him an enduring friendship with the Emir and people of Kano.
Ojukwu was honoured by the Nigerian military during his burial. They carried his lifeless body from Abuja to Owerri, Aba, Enugu, Awka and kept vigil throughout the burial. Ojukwu, no doubt, deserved the honour. He brought dignity, honour and prestige to the Nigerian military. Apart from being one of the few Nigerian military officers that built the Nigerian military, Ojukwu brought respect to the force when as a Master's degree holder (obtained from the prestigious Oxford University in England) and son of a millionaire he joined the military as a lowly ranked soldier.
Before then, the military was largely seen as an institution for school dropouts and wayward children. But Ojukwu's enlistment erased that erroneous notion and encouraged many educated Nigerians to join the military. So, he deserved whatever honour and respect the Nigerian military accorded him during the burial. He was a great man in all ramifications.
Ojukwu, a charismatic leader, was born in Zungeru, now in Niger State in 1933 to Sir and Lady Louis Philip Odumegwu Ojukwu, the first African millionaire. In 1944, at the tender age of 11, Ojukwu was admitted into the prestigious Kings' College, Lagos after completing his primary education at St. Patrick's Primary School, Lagos. And in 1946, two years after, and at the age of 13, the brilliant boy was sent to England where he enrolled in Epsom College, Surrey, to continue and complete his secondary education.
On completion of his secondary education, he was admitted into an elitist Oxford University, United Kingdom. Strong and determined, little Ojukwu shunned the comfort of his millionaire father's home, ignored the devastating British cold weather, strange environment and ubiquitious white faces, persevered and graduated with a Master's degree in Modern History.
He returned to Nigeria in 1956 and joined the civil service of the colonial government of the then Eastern Region as a district officer. A year after, precisely in 1957, the restless Ojukwu left the civil service and joined the Nigerian Army; thus becoming one of the first university graduates to be enlisted in the Nigerian military. There, he made a super and brilliant military career and left a unique imprint on the sands of time.
Ojukwu was an elder statesman and politician. He was the founder, political leader and presidential candidate of the All Progressives Grand Alliance (APGA) in 2003. His party came third among the 30 political parties that participated in the elections. Former President Goodluck Jonathan honoured him with a state-cum-military burial. By that, he partially ended the civil war and equally endorsed General Yakubu Gowon's famous declaration of No victor, no vanquished. The final fulfillment of all this will, indeed, be when an Igbo man is elected as president of Nigeria, 50 years after the end of the civil war.
Former Nigerian leader, General Ibrahim Babangida, in his tribute to Ojukwu, said that the election of an Ibo man as president of Nigeria would gladden Ojukwu's spirit. No doubt, Ojukwu's death marked the end of an era in Nigeria.
Ogbuehi, a freelance journalist, wrote in from Eagle Island, Port Harcourt.