Association President Opposes Cassava Chips Export
The President of Nigeria Cassava Growers Association (NCGA), Mr Segun Adewumi, has opposed the idea of exporting cassava chips from the country.
Adewumi said in an interview with newsmen in Lagos recently that the exportation of the product could lead to food shortages in Nigeria and dependence on foreign foods.
He said exporting cassava chips was like exporting crude oil and importing refined products at high cost to the detriment of the economy.
Adewumi said cassava chips should be processed into industrial starch, ethanol and bio-gas, instead of exporting them and later buying the products from Asia.
"The IITA has said that we are the largest producer in the world.
"To us in NCGA, exportation of cassava chips is like slavery.
"Cassava chip is dewatered cassava, the same thing like raw crude oil, which we are supposed to refine here.
"What we do is send raw cassava out to Asian countries; they process it into different products and send them back to us at higher prices.
"So exporting cassava chips is like exporting our employment,'' he said.
According to Adewumi, exporting cassava chips is not an option but exportation of industrial starch and other products from cassava will be appreciated.
He said that many farmers were under-pricing their produce.
"You produce cassava chips at N80,000 the exporter will take it from you for N40,000 because our farmers do not do their costing properly.
"To make a tonne of cassava chips, you need two and half tonnes of tubers, which is about N40,000.
"Then bagging, transportation and other expenses will bring the cost to about N80,000,'' Adewumi said.
Commenting on the policy for the inclusion of 10 per cent cassava flour in bread, the association president said that the policy had been sabotaged.
He said bakers had not embraced the policy and as such cassava flour in bread was less than one per cent.
"I want to commend the immediate past Minister of Agriculture and Rural Development, Dr Akinwumi Adesina, for designing some good policies to enhance agriculture.
"Presently, we do not have up to one per cent cassava flour inclusion in bread baking.
"We suggest that a Cassava Development Commission be created to implement the policy,'' Adewumi said.
IITA Develops New Potato Variety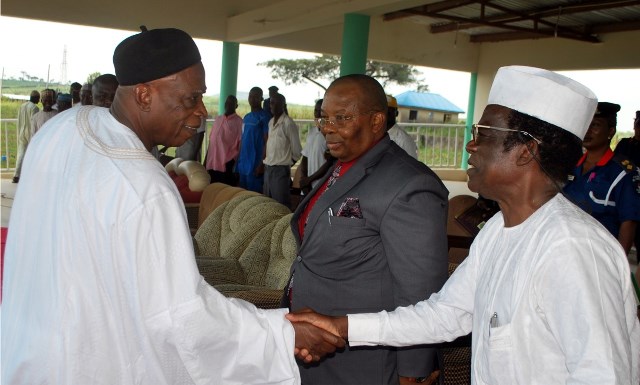 Empowering, Novel, Agri-Business Led, Employment, Technologies for African Agricultural Transformation (ENABLE TAAT) has recently developed Orange Fleshed Sweet Potato (OFSP) species to tackle malnutrition and reduce diabetes in Africa.
The ENABLE TAAT Field Trainer of the International Institute of Tropical Agriculture (IITA),  Mr Murtalab Adedamola, made this known in Ibadan yesterday.
He said that the development of the potato species was one of the plans of IITA, aimed at combating malnutrition and attaining food security in Africa.  Adedamola said that OFSP was different from the Irish potato, adding that it contained a lot of water, Vitamin A, high carotene and low level of sugar. "It has two varieties – King J and Mothers' Delight, and it can be used for baking cake, snacks and bread.
"It is stress-free, its cultivation cycle is within three months; it is not a tuber but a root and it does not go deep into the soil like cassava.
"The growth continues even after harvesting, it is good for children and diabetic patients because of its low level of sugar. Farmers can plant a hectare with just 500kg. vines of OFSP, which multiplies.
"They should cut the vines together, bundle them together, weigh them and then plant them. Farmers can plant at a depth of 20 or 25 cm and at an angle of 45 degrees because the spacing can determine the yield," he said.  Adedamola advised farmers to always apply MPK fertiliser to the crop after two weeks of planting, as the exercise would go a long way to improve the yield if the crop had access to water.  The field trainer said that the maintenance of an OFSP farm would not require much weeding, adding that the soil would crack while its flowers would shoot out to signal the appropriate time for harvesting.  He, however, warned that the King J variety of OFSP was better grown in the northern parts of the country, while the cultivation of the Mothers' Delight type would thrive in the South.
"In Cameroon, we have four varieties of OFSP and in Cote d'Ivoire, there are six varieties. Farmers are planting it already but the produce lacks market because people are not aware of its numerous benefits. "When people learn about its benefits, they will start patronising the farmers well; we will definitely have more varieties of it in Nigeria because it is a crop that can transform the livelihood of potato farmers perfectly,'' he added.
Assembly Approves N1.5bn Agric Loan
The Niger State House of Assembly has passed a resolution granting approval to the state government to access a N1.5bn facility for the implementation of the Accelerated Agricultural Development Scheme (AADS).
The House passed the resolution yesterday following the presentation of the report of Joint Committees on Finance and Agriculture.
Presenting the report, Chairman of the Joint Committee, Alhaji Abdullahi Mammagi, said it interfaced with relevant stakeholders to ascertain the justification for the request made.
Mammagi noted that the facility was being offered at an interest rate of nine per cent per annum and 60 months repayment period by the Central Bank of Nigeria.
"From the interface held, the committee found that the Federal Government had offered a window of facility to states to support implementation of AADS in states.
"The CBN, through Zenith Bank has offered to provide the of N1.5bn. The facility is offered for a period of 60 months, at an interest rate of nine per cent per annum.
"This is deemed to be highly competitive in terms of what obtains in the banking industry.
"Niger State has keyed into the programme as its implementation would stimulate and support socio-economic development in the state," he added.
According to him, the repayment cost was manageable, adding that it would not be too much burden on the monthly cash flow of the state.
Similarly, the House commenced debate on the 2019 budget by the governor.
NGO Urges FG To Increase Agric Financing
The Fresh and Young Brains Development Initiative (FBIN), an NGO, has appealed to the Federal Government to increase its funding on agriculture, especially for women and youth farmers to increase their yields.
The Founder of the initiative,  Mrs Nkiruka Nnaemego, made the call on Monday in Abuja at the Yfarm National Colloquium on Attracting Public Financing in Sustainable Agriculture for Youth and Women Small Scale Farmers.
Nnaemego said that the Nigerian government had committed to the 2014 Malabo Principles of ensuring increase in public funding to at least 10 per cent of the national budget to the agricultural sector.
According to her, this will enable the countries effectively implement their programmes to reduce hunger and increase productivity among in Africa.
She said that this commitment had not been achieved and it was affecting the productivity of small scale farmers, who consisted of about 70 per cent of the country's farming population.
"This colloquium provides a unique platform for stakeholders in agriculture to brainstorm on innovative models and approaches for attracting public financing and government involvement in agriculture.
"From the Malabo declaration, which African Heads of State agreed to commit 10 per cent of their countries' budgets to agriculture, it is unfortunately that Nigeria is still below three per cent.
"Agriculture is the way to go now since the country is looking for other options aside oil. We need to increase finance in agriculture.
"Although the Federal Government is trying, but it should try harder," she said.
She explained that Yfarm project's goal was to promote a youth/women-led agribusiness society by reducing poverty, thereby increasing active youth/women participation in sustainable agriculture by 2020.
She said that Yfarm Project had been at the forefront of policy advocacy, media engagement, capacity building and mentoring of rural and vulnerable youth/women in some parts of Africa.
"We celebrate outstanding youths and women, provide access to markets and business networking through our National and African Youth Agric Festivals and Concerts," she stated.
The Project Coordinator, Food and Agriculture, Actionaid Nigeria,  Mr Azubike Nwokoye appealed to the Federal Government to create an enabling environment to attract private investment. He further urged government at all levels to do their parts by increasing public financing on agriculture across all areas with  comparative advantages.
farming season?
"That is a failure in its own already."
Soni appealed to the government to make available inputs by January not in April and May when such inputs were not needed.
The Programme Officer, Food and Agriculture Organisation (FAO)  Mr Alphonsus Onwuemeka said that agriculture was in the concurrent list and urged the state governments to play their parts to lessen the burden on the Federal Government.
He acknowledged the Federal Government's support to agriculture and urged women to take advantage of the gender unit created by government at the Ministry of Agriculture to handle women challenges.