$287m Was Saved From PH Refinery's TAM – Kachikwu
The Group Managing Director (GMD) of the Nigerian National Petroleum Corporation (NNPC), Dr. Emmanuel Ibe Kachikwu, has said Nigeria has saved over $287 million from the turnaround maintenance (TAM) of the Port Harcourt Refinery, Eleme.
Kachikwu made the disclosure shortly after an inspection tour of the refinery..
He said foreign companies had requested to carry out the TAM at a cost of $297 million but the NNPC used its manpower and local oil servicing firms to achieve the maintenance at the cost of less than $10 million.
He said: "The asking price by the original refinery builder was $297 million. The disaster with that was that they were not professionals and they were not ready to give us guarantees. What we have done so far is under $10 million.
"Obviously, had we consistently done this overtime, we would not have the sort of nightmare that we have had today. Whatever it takes, we are going to raise money; we are going to raise some vessels to give them what they need to run this place and run it efficiently."
He said he was not ready to apportion blames for the failure to carry out TAM on the refinery for 25 years, but stressed that he was looking forward to getting solution for the nation's oil industry.
He expressed the desire of the federal government to ensure that the nation's refineries operate at their optimum capacity, insisting that the nation would continue to import refined products as the refineries cannot meet local demand even if they work at their installed capacities.
"We said that we like to tie the delivery of crude to the refinery to make sure the FCC (Fluid Catalytic Cracking) Unit work, otherwise, we will be wasting very vital resource. Kaduna like you know came up and we had a little bit of hiccups yesterday, but it is still being worked on and it should come back on stream quickly. Port Harcourt is getting ready to get their FCC powered.
"We've got to realise that these are refineries that have not been given serious maintenance for over 15 to 18 years and what I saw today was quite amazing with a lot of energy from people who are locally based here doing their best to find an alternative solution.
"Otherwise, there would have been a very long gestation period in ordering parts for these refineries. What is important is that people are motivated and energised; they are focussed. They understand my timelines that we need to get these things to work; we need to support them whichever way we can.
"I am impressed with the energy and the effort that is going on there; I am impressed with the momentum. I think that if we continue on this part, we should see the refineries working near full blast very soon. Until then, we are going to manage our resources, how we deliver crude and what we need to do in terms of reducing contractual times to enable them get the parts they need to get the refineries working. I am happy with what I saw today; we still have some ways to go, but we are on the right part," he said.
On the timeline for the refineries to go full blast, Kachikwu said: "From what I see, within the next 60 days, we should at least get two out of the three FCCs working. There are still some components that need to be tinkered with here and there and there would be stoppages while you are doing that? Certainly.
"But in a full capacity, they will be doing something like 16 million to 20 million litres of PMS. Our national consumption is within the range of between 30 million and 40 million litres; still to be determined. In their 40 per cent to 50 per cent capacity, we are probably looking at half of that. So, we will always continue to import some element of that.
"If we continue on this chain and if I can get them every month to have incremental values; we get at six, then we get at eight, then we get at 10, and set ourselves a 90-day spectrum to see where we are, that will be progress. Anything that I produce locally and don't have to import is a plus."
He ruled out any plan by the federal government to sell off the refineries, stating that instead, government might consider joint ventures.
"There will never be a plan to sell the refineries. There might be a plan to have joint venture investors, but that is going to depend on how the refineries are going to work on their own. Obviously, we are going to be looking at all options to make the refineries 100 per cent efficient," he said.
In terms of crude supply, he said: "You know we have cancelled the crude supply by vessel contracts.
We are going to use some stop-gap measures to use our own internal supplies from now till when the new contracts are looked at.
"The intent is to have the pipelines work. I am very focused on the pipelines; it is no longer good enough excuse that people are sabotaging the pipelines. We have got to deal with those sabotages and we are going to go extremely tough on this.
"If we can make the pipelines work, we get crude supply and get higher volumes easier. We are on the verge of bringing in army corps of engineers to help with pipeline protection. We should be looking at both aerial surveys by helicopters, surveys by the military and obviously naval surveys as long as we can.
"But we have to also engage the communities because at the end of the day, how all these we have planned are going to be functional will depend on how well we relate with the communities. Should the pipelines work, there is no alternative to it."
On Warri Refinery that is shut down, Kachikwu said: "When you have a 30-year-old car, you are going to continue to shut it and repair and make it work. It is shut down, we are going to repair it and it is going to come back on stream. At some point, investments would be required to put in a sort of change processes.
"What our engineers are doing locally is fabricating as much as they can the replacement tools. We are working on it and the encouraging thing is not whether it is shut down; it is whether our guys are ready to get it up.
"On whether we can meet all our local production needs, probably not until we begin to put new refineries in place in addition to what we have. But if I can get them to near 100 per cent capacity for each of them, I would have taken away 50 per cent of the importation dynamics in this country. And that is what the focus should be.
"So, I am as frustrated as Nigerians are in terms of up, down, get up and shut down and all that stuff. This is the price you pay when you do not invest in turnarounds for so long a time."
He however said he would not allow scarcity of petroleum products in the country.
"I will import as much as I need. I will try and refine as much as I can and I will keep looking at those comparative dynamics and see where I land. I certainly would hope that someday in my tenure, we would stop importing. But it is not going to happen on a 100 per cent basis unless you build new refineries," he said.
Kachikwu further disclosed his intention to break into three the corporation's subsidiary, the Pipelines and Product Marketing Company (PPMC), in continuation of the ongoing restructuring exercise.
NNPC in a statement from its Group General Manager Public Affairs, Ohi Alegbe, in Abuja stated that the move is part of a bid to ensure lean, efficient and profitable operations at the corporation.
The statement quoted Kachikwu to have made this disclosure during his official tour of the Okrika Jetty and the Port Harcourt Refining Company Limited (PHRC).
Kachikwu, the statement explained, noted that the PPMC would be split into a pipelines company that would focus primarily on the maintenance of the over 5,000 kilometres pipelines of the corporation, a storage company that would maintain all the over 23 depots and a products marketing company that would market and sell petroleum products.
He said that the move would ensure that the right set of skills are rightly positioned and the number of leakages in terms of pipelines break and products loss are reduced to the barest minimum.
UBEC, RSUBEB Begin Digital School Construction In Rivers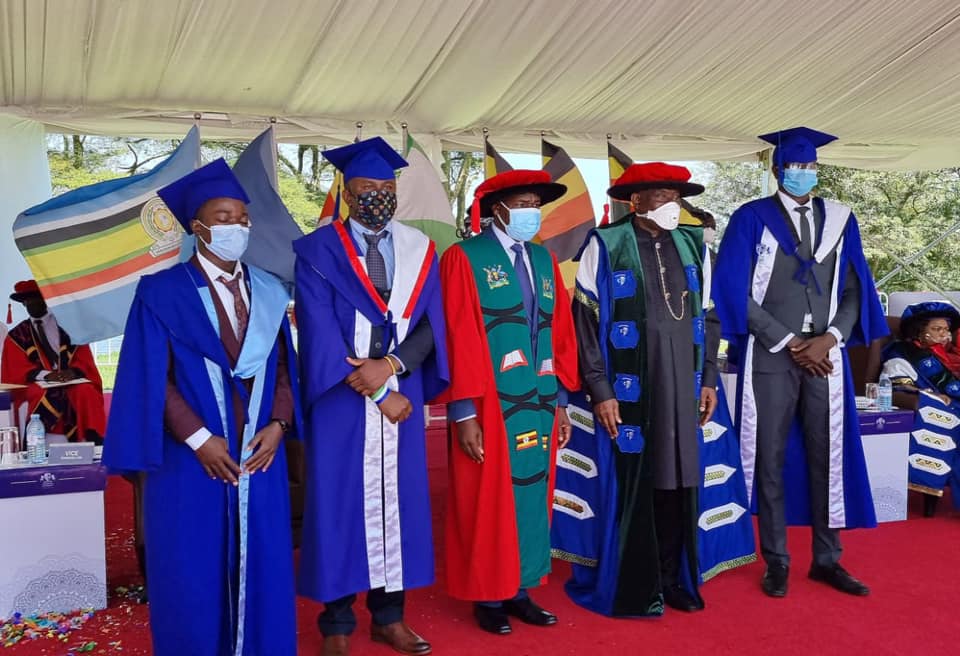 As part of government's efforts to realize its dream of making the nation's educational system a global digital community, the Federal Government, through the Universal Basic Education Commission (UBEC) and the Rivers State Universal Basic Education Board (RSUBEB), have commenced the construction of a modern digital Smart Basic School in the state, with 14-month completion schedule.
The school, which is a pilot modern basic education facility, is designed by UBEC in collaboration with RSUBEB to entrench digitization of ICT-driven basic education system across the 36 states and FCT, Abuja.
Speaking with journalists at a brief handover ceremony of the proposed smart school site to UBEC by RSUBEB at the Community Primary School, Uzuoba in Obio/Akpor Local Government Area of the state, over the weekend, the National Consultant, UBEC Smart School Project, Prof Masud Abdulkarim, said the school was designed to incorporate digital technology into the basic education system in the country, which he said, has been in practice in advanced countries for years.
Abdulkarim stated that the desire of the Federal Government was to ensure that Nigerian children were not left out in the digital space, saying that the school would have great impact on the youth and give them equal opportunity to compete globally in the technology world.
He described the school as the first of its kind in the history of the country, adding that the school would have four categories that would take care of the nursery, handicapped, primary as well as junior secondary students with a maximum of 35 persons per class of two streams.
Abdulkarim noted that with the strategy, no fewer than 700 children would be enrolled into the school.
According to him, the school would afford the children the opportunity to become robotic engineers, artificial intelligence (AI) engineers and ICT engineers, and added that as future leaders, they need to be equipped and encouraged.
The UBEC consultant commended the state government for the provision of the school for the construction of the smart school, and described the site as the most suitable across the 23 states so far visited.
"Let me thank the RSUBEB for the site, in fact, it is the best and most suitable site among the 23 states we have so far visited. Because it has an existing school structure with a fence to protect our equipment and infrastructure. Moreso, the project will impact on the schools around because they will benefit from our Wi-Fi", he stated.
Abdulkarim called on the host community to jealously guard the project as a growing child, till its maturity to adult stage, saying that they were important stakeholders in the project.
Also speaking on behalf of the Chairman of Rivers State Universal Basic Education Board (RSUBEB), Ven Fyneface Akah, a commissioner in the board, Chief Faith Amaso, called for synergy between the contractors and host community in other to remove every impediment that may affect the delivery of the project on schedule.
Akah opined that the project, when completed, would improve basic education in the state, and expressed happiness over the commencement of the project in the state.
Rivers United Beat Young Africans Of Tanzania 1-0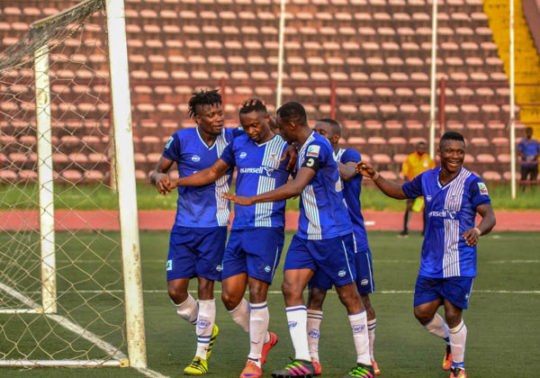 Rivers United Football Club of Port Harcourt, yesterday, at the Adokiye Amasiemaka Football Stadium, trounced the Young Africans Football Club of Tanzania 1-0 in a return leg match of the ongoing Confederation of African Football Club Champions League competition.
The stadium, which was filled to capacity, witnessed a trilling encounter, which saw the crowd craving for more.
It would be recalled that Rivers United had defeated the Young Africans of Tanzania 1-0 in the first leg of the championship at the Benjamin Mkapa Stadium, Dar-es-Salaam, Tanzania, last Sunday.
Reacting to the feat, the Chairman of Degema Local Government Area, Hon. Michael John Williams, expressed joy over the victory of the Rivers United FC of Port Harcourt against the Young Africans of Tanzania in the ongoing Confederation of African Football (CAF) Champions League.
The match, which ended 1-0 in favour of the Rivers United FC, took place at the Adokiye Amiesimaka International Stadium in Rivers State, yesterday.
Top government officials in the state, including Rivers Deputy Governor, Dr. Ipalibo Harry Banigo; LG council chairmen and commissioners, amongst other sports enthusiasts, graced the event.
Speaking on the outcome of the match, Williams stated that the Rivers United players exhibited the Rivers team spirit, which culminated in their victory.
The political heavyweight in Degema LGA, noted that nothing would be impossible for Rivers people to achieve when they work together in unison and firm determination.
He added that the massive support and huge investment in the sports sector by the Governor Nyesom Wike administration, also motivated the Rivers team, who worked hard to secure a back-to-back victory.
By: Nelson Chukwudi
NJC Okays Six Chief Judges, 30 Others For Appointment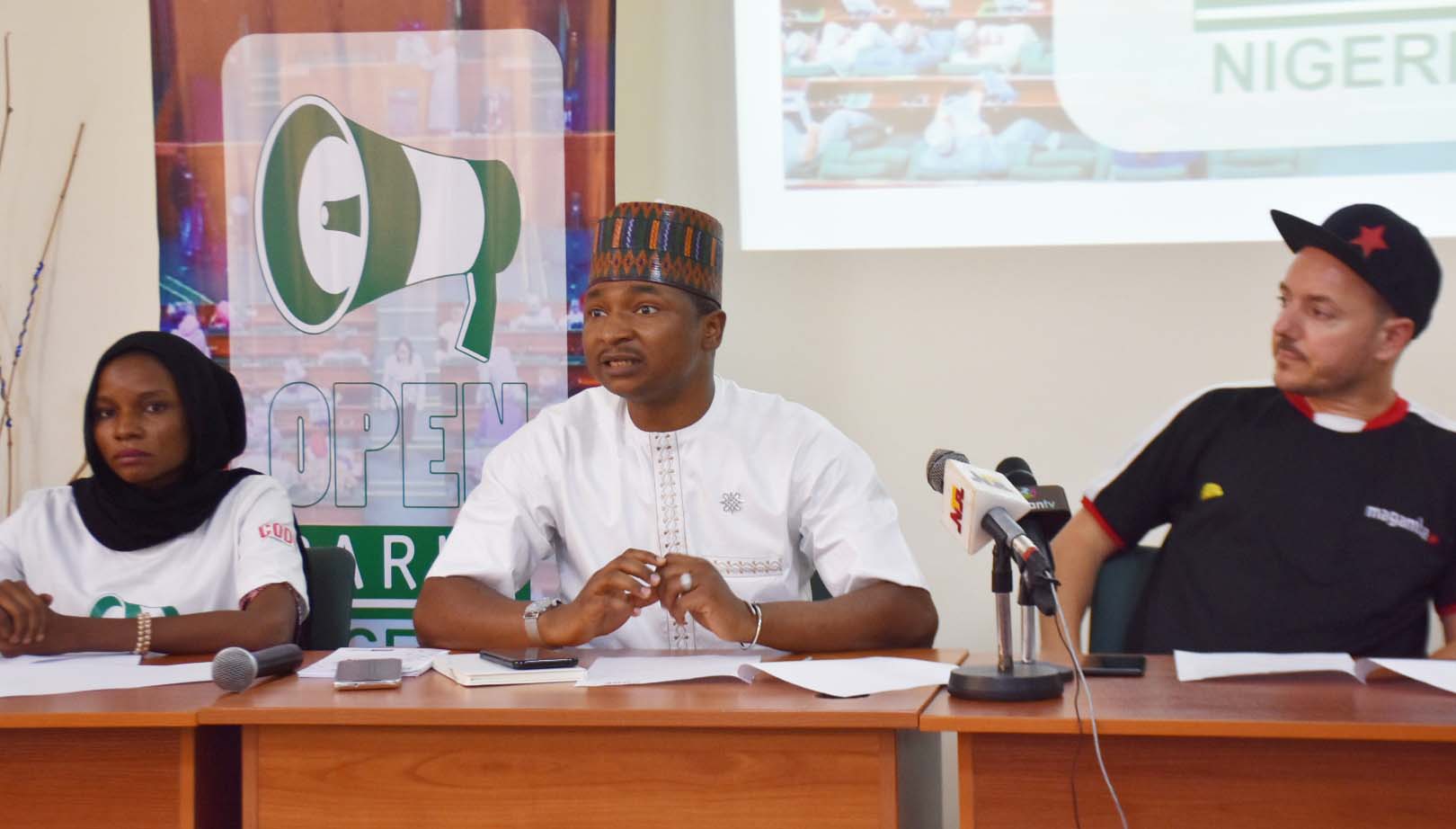 The National Judicial Council (NJC), has recommended the appointment of chief judges and 30 others as judicial officers to beef up judicial functions in some states and the Federal Capital Territory (FCT).
At its 95th meeting held on September 15 and 16, 2021, the council considered the list of candidates presented by its Interview Committee, and recommended the 36 successful candidates to their respective state governors for appointment as heads of courts and other judicial officers in Nigeria.
They are Hon. Justice Richard O. Olorunfemi as chief judge, Kogi State, Hon. Justice Joe Itsebaga Acha for Edo, Hon. Justice Akintoroye Williams Akin for Ondo, Hon. Justice Husseini Baba Yusuf for FCT, Hon. Justice Ekaette Francesca Fabian-Obot for Akwa Ibom, and Hon. Justice J. O. Adeyeye for Ekiti State.
Others are Hon. Kadi Baba Gana Mahdi as Grand Kadi, Yobe; Umaru Ahmad Liman as Grand Kadi, Bauchi; Hon. Justice Osagede Osado Emmanuel as President, Customary Court of Appeal, Nasarawa; Hon. Justice Mashud Akintunde Akinfemi Abass as President, Customary Court of Appeal, Oyo State; and Siyaka Momoh Jimoh Usman as President, Customary Court of Appeal, Kogi State.
Three judges are recommended for High Court of Gombe, and they are Zainab Abdulkadir Rasheed, Abdussalam Muhammad, and Daurabo Suleiman Sikka.
Akwa Ibom has Effiong Asukwo Effiong; Bauchi has Nana Fatima Jibril; while Kaduna High Court has Abdulkarim Mahmud.
The three candidates recommended for Katsina State are Kabir Shuaibu, Ibrahim Ishaku Mashi, and Ibrahim Abubakar Mande, while Prof Alero Akeredolu was recommended for Ondo State.
Four successful candidates for Oyo State are Olusola Adebisi Adetujoye, Folabimpe Beatrice Segun Olakojo, Prof Taiwo Elijah Adewale, and Kareem Adeyimika Adedokun.
Kogi State has three candidates, and they are Abubakar Sule Ibrahim, Abdullah Sulyman, as well as Aminu Ali Eri.
Two Kadis for Sharia Court of Appeal are Adamu Kuna Jibril and Ahmed Baba Bala, while the four for Bauchi are Musa Sani Abubakar, Mahdi Manga, Khamis Al-Hamidallah Muhammad and Sani Musa with Ondo State having one in the person of Orimisan James Okorisa and Oyo Customary Court of Appeal having Ajadi Olubukola Omolayo.
A statement by the NJC Director of Information, Mr Soji Oye, and released in Abuja, yesterday, said that all the recommended candidates are expected to be sworn-in after approval by President Muhammadu Buhari, and their respective state governors, and confirmation by the respective state Houses of Assembly.