Day Okrika Stood Still …For Air Commodore T. Opuiyo (rtd)
It was like the coronation of an Okrika Mon
arch, with all the trappings of royalty: gaily dressed women in kaleidoscope of charming colours, procession of machete wielding warriors in battle cries; intermittent blaring of the war gig's talking drum and about 100 chiefs in their reverred dons and top caps. All in one place at the same time.
Together, they defied the heavy rains of last Saturday and as early as 10a.m gathered at the Okrika Unity Hall precincts, operational headquarters of the Okrika Divisional Council of Chiefs (ODCC). There, one chief after the other, responded to their drum names, with  a kind of flamboyance and candour that indeed set the royal mood for the day's event.
Air Commodore Tamuno-Omisiki .E. Opuiyo Ogube (rtd) was to be installed and admitted into the ODCC, as Chief and Traditional Head of Ogube War Canoe House, Okrika and to be addressed as Perekune Kingoli I. The Unity Hall was full to the brim. So were the precincts. Infact, it became the largest assembly of Okrika chiefs in a single event, in a very long while.
The day's event started with the open screening of the Chief-elect by the Chairman of ODCC, a compulsory aspect of Okrika chieftaincy installation that required that anyone chosen to head a war-canoe house fulfilled certain basic requirements.
First, the person must be chosen by all members of the War Canoe House, with heads of all families' there-in, openly testifying to same. Before then, the ODCC must know if such a chief-elect had been found fit, worthy and brave enough to lead a war canoe in protection of his people as symbolised by the primary turbaning called, imunumunukpo ceremony.
Without those authenticated, the Chief-elect's academic accomplishments would follow, before enquiries into his social and family life.   He must own a house of his own, not a family house. He must be legally married under the traditional 'Iya' marriage rites, and same woman must be presented to the chiefs' body, before installation.
Found worthy, Air Commodore Opuiyo Ogube (rtd) was then dressed in the robes of Okrika chiefdom and introduced to the people as Chief (Air Commodore) Tomuno-Omisiki E. Opuiyo, Ogube (rtd), Perekune Kingoli 1, amidst deafening canon shots, war songs, jubilation and indeed funfair.
Born Tamuno-Omisiki  Opuiyo, June 15, 1961 to late Pa Rhode Inio Kwoinari Opuiyo of Edereme-biri, Okrika and Madam Dawuta Senibofori Kingoli of Ambemebiri, also of Okrika, the youngman attended St John's State School, Port Harcourt, later Ibuluya/Dikibo Primary School, Okrika between 1968-1974, before proceeding to the Okrika Grammar School (OGS), also in Okrika.
In OGS, Tamuno-Omisiki distinguished himself in academics, leadership, integrity and indeed discipline and was accordingly found worthy of appointment as Deputy Senior Prefect and also New Era House Prefect. He was one of only four students who had Grade One distinction in the West African School Certificate Examinations of 1980 in OGS.
After a brief stint at the defunct African Continental Bank (ACB), the urge to further his education found him in the Rivers State University of Science and Technology (RSUST) where he obtained a honours degree in Accounting. Expectedly, there also, Tamuno-Omisiki demonstrated exemplary devotion to academics, leadership and indeed self discipline and finished as one of two best students in the old Rivers State which earned him a defence scholarship, and which led him into the Nigerian Airforce University Cadet Course 2, and was commissioned Pilot Officer in 1984 and granted a regular combatant commission.
Other courses, Opuiyo attended include Senior Finance Administrators Course in Berlin, Germany; Junior Staff Course and Senior Staff Course both at the Armed Forces  Command and Staff College (FFCSC) Jaji, National Defence College (NDC), Nigeria; Masters  Degree in Strategic Studies from University of Ibadan; Masters Degree in Business Administration (MBA), Bayero University Kano and is also a Fellow of the Chartered National  Accountants of Nigeria (FCNA).
In all these steps, Opuiyo demonstrated high moral discipline, hardwork, integrity versatility and indeed outstanding sense of responsibility and was on September, 1, 2010 promoted to the rank of Air Commodore, and retired only on June 15, 2015 as Director of Finance, Armed Forces Command and Staff  College, Jaji in Kaduna State, after 31 meritorious years of active service.
Before retiring as Director of Finance, he had held other positions of trust and responsibility that endeared him to many who came in contact with him. He was the first General since the establishment of the Nigerian Air Force in 1964 to be appointed Commander, 103 Pay and Accounting Group, Ikeja, Lagos. He was Deputy Director, Nigerian Air Force; Command Finance Officer in Tactical Air Command, Makurdi, Training Command, Kaduna and Logistics command, Ikeja, and Commanding Officer (CO), Personnel Emolument.
The rest are, Finance Officer in 303 Flying Training School, Kano, Makurdi, Lagos and Ilorin and Nigerian Airforce Cashier in 103 Pay and Accounting Groups, Ikeja.
As reward for his exemplary scholarly, military and human-relations qualities, Air Commodore Opuiyo also earned many military decorations, namely; Forces Service Star (FSS); Meritorious Service Star (MSS); Distinguished Service Star (DSS), Pass Staff Course (PSC), Fellow of Defence College (FDC) and the prestigious Medium College Crest.
A renowned philanthropist, ardent Christian and social engineer, Tamuno-Omisiki is  indeed a man of many parts.
His philanthropic activities are very well known and recognized. Apart from establishing the Great Kingoli Foundation in 2011, with the sole aim of furthering the growth and human capacity development of the old Kingoli War Canoe House, he provided 300 life jackets to Kalio Community, built Youth Rest House, empowered  market women and awarded countless scholarships to indigent students of Okrika origin.
Opuiyo is also on record as having supported the building of many places of Christian worship to further the spread of the gospel of Christ.
As a social engineer, Opuiyo is indeed a pivot around whom many social development efforts of his people revolve.
He single-handedly renovated the Kalio Computer Centre and provided computers to Community Secondary School, Kalio Ama, renovated the Kingoli/Mamakin/Orumokpo Town hall and single-handedly constructed bore-holes and installed street lights along Kingoli Drive and Kingoli Compound.
A well-travelled man, father and husband, Tamuno-Omisiki is a fierce advocate of strong family union and values. He is married to Barrister (Mrs) Elizabeth Tamuno-Ibuomi Opuiyo and the union is blessed with six children; four boys and two girls, all pursuing various professions in Medicine, Law, Piloting, Engineering and Accounting.
Little wonder, when the installation moved from the Unity Hall, to the reception ground at Ambemebiri Sandfilled areas also on the Okrika Island, speaker after speaker enlogised the new chief as a strong pillar of philanthropic activities, a good father and husband and above all, an exemplary leader, worthy of emulation.
Chairman of the ODCC, Chief Nemi Wisdom Adoki, described the new chief as a true example of a servant-leader, war-lord and peace maker, whose humility, sense of responsibility and self discipline marked him out for true greatness.
Chief Adoki advised the new Chief to continue the good work in service to God and humanity, promising that his reward may not necessarily come from mortals but from God. "You must not relent in your good works. The people may not be able to repay you. But am sure, your reward will be divinely packaged".
Like the installation arena, the reception ground was also full to capacity and over-flowed up to the Ring-Road, as residents defied the rains to behold the single individual who could attract so many dignitaries to a single event.
Not forgetting his roots, and the beginning of his academic leap, the Okrika Grammar School, Old Boys family was on call and rallied round the new chief. There were also military friends from far and near just as there was the rich clientele of the popular Kingoliza Halls and Events Eentre, an Ogube investment.
Popular diva of Okrika native blues, Lady Ngowuka and her Congo-Ogbo ere spiced up the reception with enriching native airs, to the regale response of the chiefs, while Epelesitima and his talking drum rear-frequently reminded the Okrika Chiefdom of the day's programme in drums. It was indeed a reverie to behold.
A speed boat driver, who preferred anonoymity told this writer, "since after the chieftaincy installation of former President Goodluck Jonathan about two years ago, today is the only day I made seven trips, apparently underscoring the magnitude of human traffic by outboard engines last Saturday, a feat often ascribed to coronation of a king or a president of the country.
In a brief interview, Chief (Air Commodore) Tamuno-Omisiki Opuiyo-Ogube, explained that the old Kingoli House had been working together in unity as an inseparable unit. But owing to growth in population and size, the old wari's expansion became necessary, even inevitable, hence the creation of Ogube Omu-aru (War Canoe House), with himself as the first Chief-elect.
The Ogube Omu-aru, he further explained has three units (okos) which include Kingoli, Ogube and Senibo-Ofori. He explained that Ogube Omu-aru is united and in cooperation, has been making unparallel contributions to the growth, progress and development of the entire Okrika nation, a service, he has vowed to sustain all through the rest of his life. It is perhaps that pedigree that endeared him to many, who attended the installation, as they would, the coronation of a king. Even in the rains!
Soye Wilson Jamabo
100 Days In Office: Wike Remains Nigeria's Best Performing Governor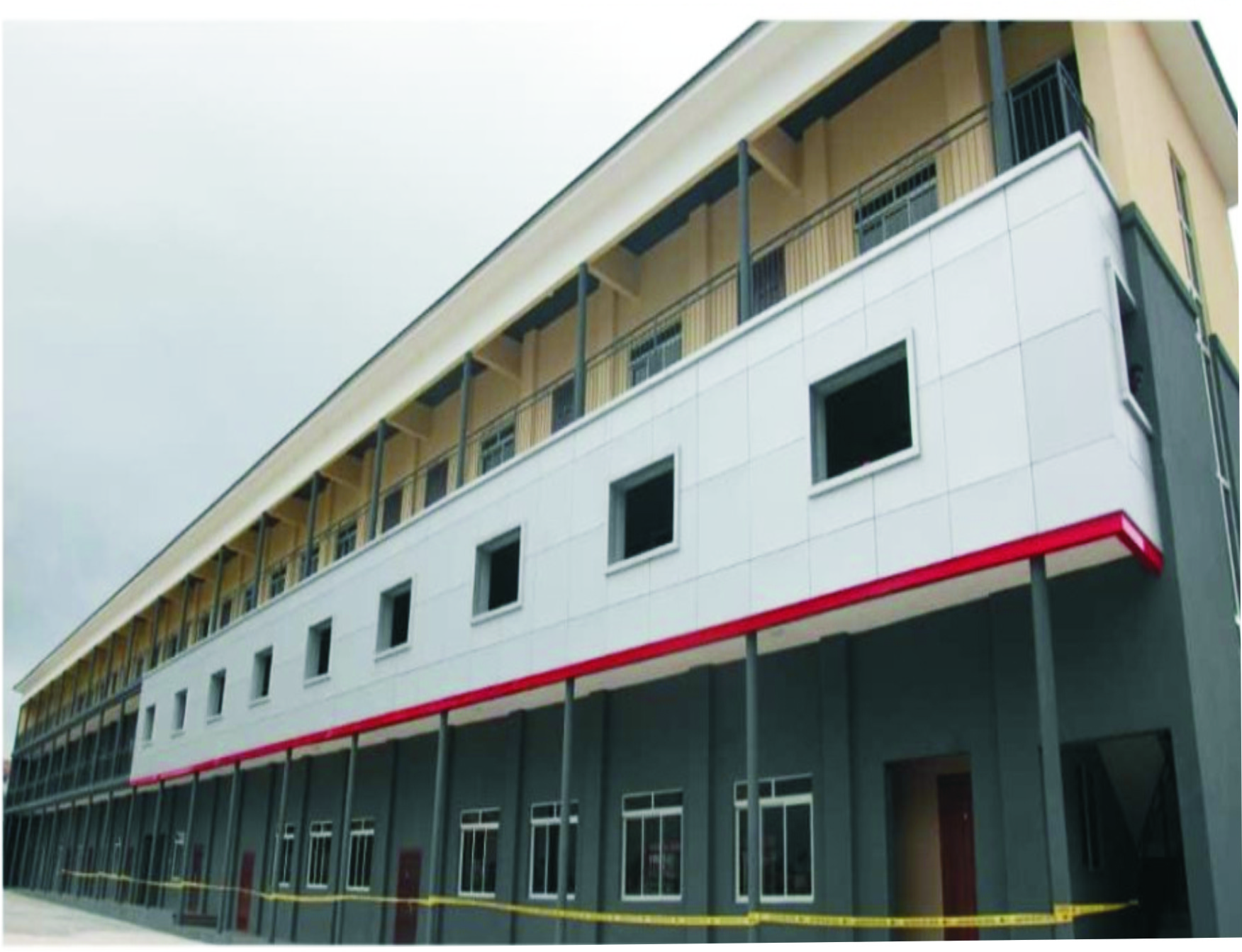 After the first 100 days of his well deserved second term, Rivers State Governor, Nyesom Ezenwo Wike has lived up to the expectations of the people of the State. By far, he remains the best performing Governor in Nigeria. This is a position he intends to maintain till the expiration of his second mandate.
Right from the beginning of his second term, Governor Wike set out with an agenda to maintain the good works of his administration. All through the key sectors, the Rivers State Governor continued to deliver the very best for Rivers people.
Taking his oath for a second term, Governor Wike outlined the key areas that his government would concentrate on to improve the living standard of the people. On his inauguration day, Governor Wike assured Rivers people that he will tackle security, environmental sanitation, job creation, further infrastructural development, quality education for the people, improve healthcare, develop agriculture and economic development.
Since May 29, 2019, Governor Wike has kept his promise to the people of Rivers State. He has continued with infrastructural development, enhanced the state's security architecture, developed a framework for environmental sanitation and set the framework for general economic development.
His commitment to the rapid growth of Rivers State is growing by the day. The results of his administration's investments are visible, even to the most critical opponents.
There are pointers that Governor Wike will continue to wax stronger in governance as he progresses in his second term. He has launched key programmes in the education, health and security sectors of the economy.
EDUCATION
One of the key achievements in the first one hundred days of Governor Wike's second term is the abolishment of all forms of fees and levies in primary and secondary schools.
The Governor explained that his administration abolished all forms of fees to encourage less privileged parents to send their children to school.
By 2020, the Rivers State Government will commence the payment of fees for the Unified Tertiary Matriculation Examination (UTME) of Joint Admission Matriculation Board (JAMB) forms for all indigenes and non-indigenes in the state.
To improve the quality of education in the state, Governor Wike established the Committee for Accreditation and Approval of Private Schools. This committee has led to private schools improving the standard of their staff and facilities.
For public schools, Governor Wike has continued to develop quality facilities in the Basic, Senior Secondary and the Tertiary Education levels. Some of the projects executed across the education sector would be inaugurated as part of the governor's first 100days.
HEALTH
The Health sector has received a major boost in Governor Wike's First 100days in his second term . The administration has commenced the process of equipping recently completed Zonal Hospitals to take quality tertiary healthcare closer to the people.
The Zonal Hospital, Degema and Zonal Hospital, Bori, have been completed and the equipping process is ongoing. The final construction works at the Mother and Child Hospital are ongoing. The equipment of the Hospital are on ground for installation.
Governor Wike abolished the payment of user-fees for persons living with HIV/AIDS to ensure that more persons access treatment at state-owned health facilities. Governor Wike said that the state government will take over the payment of the user-fees to encourage more Rivers people to seek treatment for HIV/AIDS.
In the last 100days, the Rivers State Government has enterred into a partnership with the United States Centre for Disease Control to fight the spread of HIV/AIDS.
Rivers State Governor, Nyesom Ezenwo Wike commended the United States Government for working with the State Government to reduce the prevalence of HIV/AIDS in the State.
Under this partnership, the U.S. President's Emergency Plan for AIDS Relief (PEPFAR) administered by the U.S. Center for Disease Control (CDC), U.S. Department of Defense, and U.S. Agency for International Development (USAID) is implementing an Anti-Retroviral Treatment (ART) surge program in Rivers state to identify and provide treatment to approximately 180,000 PLHIV who have not previously received such.
Governor Wike has approved the commencement of public ambulance service by the State Ministry of Health. The Ambulances would be parked at strategic locations in major towns for the purpose of responding to distress calls. The phone numbers of the ambulance service have been circulated.
ECONOMIC DEVELOPMENT
In the course of the first 100 days in office, Governor Wike has executed two key projects that will enhance the economic development of Rivers State.
The Fruit Garden Market and the Rumuwoji (Mile One) Market in the heart of Port Harcourt, are two projects that will help in empowering traders, promote safety and environmental sanitation. The Markets are set for business after Commissioning and the traders are happy.
PROMOTION OF SECURITY
Across the country, insecurity has become the order of the day. This further heightened by the failure of the Federal Government to properly fund the Federal Security agencies.
To promote security of lives and property in the state, Governor Wike launched a new security architecture, codenamed Operation Sting. This is a modern security outfit with the relevant technology, funding and logistics to tackle insecurity.
The State Government donated 116 Patrol Vans fitted with communication equipment to Operation Sting. The Administration also donated 8 armoured fitted gunboats, to tighten coastal security and protect the state's waterways from the activities of criminals; 2 Armoured Personnel Carriers for Police swift response actions; 450 hand-held mobile radios to enhance communication.
TASK FORCE ON STREET TRADING, ILLEGAL MARKETS AND MOTOR PARKS
In a bid to sanitise the streets and return Port Harcourt to its Garden City status, Governor Wike inaugurated the State Government's Task Force on Street Trading, Illegal Markets and Motor Parks.
Inaugurating the Task Force   at the Government House Port Harcourt, Governor Wike said that the Task Force is a product of law, following his assent of the Rivers State Street Trading, Illegal Markets & Motor Parks (Prohibition) Bill No. 8 of 2019 .
The operatives of the Task Force were profiled by the Department of State Services and the Police.
The Task Force has started work. The results of their work have gladdened the hearts of Rivers people, with Port Harcourt and Obio/Akpor Local Government Areas regaining their beauty. The streets are wearing a new look with sanity and security .
Closely linked to this achievement is the improvement of environmental sanitation in the state capital.
COMMISSIONING OF PROJECTS
As part of the 100days in office, Governor Wike will inaugurate some completed projects in different parts of the state. These projects emphasise the importance of accountability and service to the people.
The projects lined up for inauguration include: Bonny Street, AdakaBoro/Elliot Henry Streets, Community Secondary School, Ubima Birabi Street , Rumukwurusi Elelenwo – Akpajo road and Sea bed Model School.
Others are: Rumuwoji Market, –   Government Craft Centre, Civil Servants Quarters, Real Madrid Academy; SUG Secretariat RSU , Fruit Garden Market , Rivers State NLC Labour Secretariat and Shell Location Road, Rumuepirikom.
MORE PROJECTS CLOSE TO INAUGURATION
After the first 100days of the second term, the Wike Administration will roll out another set of major projects undergoing finishing touches. These projects include the Mother and Child Hospital, the Government Secondary School, Abua, the Zonal Hospitals in Bori, Degema and Ahoada, Judges Quarters among others.
STILL RECREATING RIVERS STATE
The first 100days of Governor Wike's second term has shown that the administration is still recreating the state. He is still in the business of building a new Rivers State.
The Governor is carefully applying scarce resources to ensure Rivers State gets value for money. It is obvious that the State is on the right path to the consolidation of development. Truly, Rivers people were right to insist of the re-election of Governor Wike.
YOUTH DEVELOPMENT: NIGERIAN AMBA-SSADOR TO SPAIN APPLAUDS GOVERNOR WIKE
The Nigerian Ambassador to Spain, Susan Aderonke Folarin has commended the Rivers State Governor Nyesom Wike for his love for children.
She also applauded the governor for investing in the development of youths and also ensuring that the talents abound them do not go to waste.
Ambassador Folarin gave the commendation when she played host to the players of Banham Model School Port Harcourt who have been sponsored by the Rivers State Government on a two-week training programme to the prestigious Real Madrid Academy, Spain.
She urged the boys to be good Ambassadors of Nigeria wherever the future takes them.
Ambassador Folarin did not forget to applaud the efforts of their sponsor and Governor of Rivers State, Nyesom Wike.
While thanking God for the privileges they've enjoyed, the boys also did not forget to thank the Rivers State Government for investing in them.
With their visit finally over, the boys then proceeded then headed back to the Real Maddrid Academy to continue with their training programme.
WE ARE DEVEL-OPING PORT HARCOURT PLEASURE PARK INTO A WORLD TOURIST ATTRACTION SAYS GOVERNOR WIKE
Rivers State Governor, Nyesom Ezenwo Wike has declared that his administration is developing the Port Harcourt Pleasure Park into a major global tourist attraction.
Addressing journalists on Friday after inspecting the Port Harcourt Pleasure Park Cinema completed by his administration, Governor Wike said that key facilities are being developed to improve the quality of experience at the Park.
He described the new Cinema Constructed within the Park as a five star facility that raises the standard of entertainment available to people in the Niger Delta.
"We have just completed a five-star cinema within the Port Harcourt Pleasure Park. This cinema is about the best in the country.
"It will offer first class entertainment to the people of the region and beyond. Instead of going to Dubai for relaxation and tourism, you come over to Port Harcourt to enjoy the pleasure of this Park ", he said.
Governor Wike said that the Rivers State Government will continue to develop new facilities that will complement existing structures within the Port Harcourt Pleasure Park.
The Governor said that the new Cinema would be thrown open to the Public after the Commissioning programme on September 11, 2019.
He said that his administration is determined to ensure that the beauty of Port Harcourt is restored and Port Harcourt made a major tourism destination in the country.
Governor Wike expressed happiness that sanity is returning to the streets of Port Harcourt, with the Task Force on Street Trading, Illegal markets and motor Parks doing a splendid job.
Governor Wike also inspected ongoing projects in GRA and other parts of Port Harcourt and Obio/Akpor Local Government Areas.
He said that the administration will roll out several projects to mark the first one hundred days of his second term.
Nwakaudu is Special Assistant to Rivers State Governor on Electronic Media.
100 Days In Office: Gov Wike, Best In Nigeria-Residents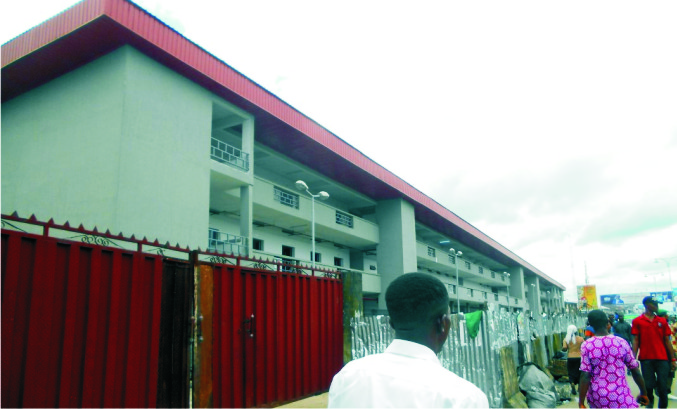 Residents of Port Harcourt, the capital city of Rivers State bare their minds in view of the developmental strides of Governor Nyesom Wike, who has made marks in the business of governance in the state, especially as he marks the first 100 days in his second tenure, where numerous projects executed by his administration are ready for commissioning.
Excerpts:
Comrade Ndubueze Eze, Chairman, Mile One Market Traders' Association (MOMTA) My reaction to the governor's 100 days in office is that within the space of four and half years in the saddle of governance of Rivers State, he was able to keep to his electioneering promises, especially on projects execution and service delivery to Rivers people.
The governor has carved a development niche for himself by giving the traders a new lease of life, where he built one of the best markets in Africa with standard and lasting facilities for the accommodation of traders who had yearned for such opportunity before now.
As Chairman of Mile 1 Market Traders' Association, I have travelled far and wide in West Africa, I have never come across any project of this magnitude before now. I, therefore, appreciate the governor's good gesture in this direction.
We the traders, have resolved to rally round His Excellency for more positive development in the years ahead, while wishing him better years with divine strength , focus, direction and protection in the leadership of the state.
Comrade Sunny
Oko-Jaja, Labour Leader Governor Nyesom Wike has remained the people's leader who deserves more heights in the saddle of governance of the oil-rich state since assumption of power some four and half years ago.
In view of his style in leadership, even a blind man can attest that the award-winning Mr Projects was able to build bridges of development across the state, within the past years, where numerous projects have been earmarked for commissioning to commemorate his first one hundred days in government, such as the Mile One and Fruit Garden Ultra-modern markets with international-standard facilities that stand the test of time.
Anyone with clear eyes will see that the governor has been able to prove enemies of the state wrong by providing unprecedented development projects to Rivers people, thereby putting smiles on their faces, especially the traders who lacked conducive environment to do their business.
Wike deserves more encomiums and remains the best performing governor in Nigeria, based on physical development, which would soon be unveiled for use.
Engr. Benedict Nwaorehu, Tourism Expert Governor Nyesom Wike will soon mark his first one hundred days in office with the commissioning of numerous development projects, including a world-class cinema hall at the Pleasure Park, Port Harcourt, ultra-modern markets at Mile 1 and Fruit Garden along Kaduna street in Port Harcourt, modest in all educational structure with standard facilities at Government Craft Development Centre and the Real Madrid Football Academy at Elekahia heros and the Students' Union secretariat at the Rivers State University, among others which speaks volume for this administration.
The governor, as a tourism-friendly leader, was able to tackle insecurity which, before now, battered the state with cultism, militancy and other social vices being gradually phased out. Wike's governance style remains the best across Africa and, therefore, I commend him and his team for these achievements so far in governance and assure of my support to this well articulated gesture as he celebrates and commission of these projects.
Mrs Ngozi Toby, Technician
The giant strides recorded by Governor Nyesom Wike's administration, thus far, are legendary and are testaments of his forthrightness and uncommon vision to leave Rivers State better than he met it on May 29, 2015, we are particularly gladdened by the wonderful love and affection he had shown to stronger elements in the state.
By the bold steps of the governor to provide for the people, numerous developmental projects across the 23 local government areas of the state, his name is written in gold to prove wrong detractors who never wished the state well. For providing world-class structures and facilities in all the areas to be commissioned, he was able to fulfill his electioneering campaign promises to the people some years ago remain indelible in the hearts of Rivers people.
As he celebrates his first one hundred days anniversary and the commissioning of projects, I salute his diligence and persevering spirit. I pray that God Almighty will preserve, protect and direct his path in the years ahead.
100 Days: 'Gov Wike, Best In Nigeria'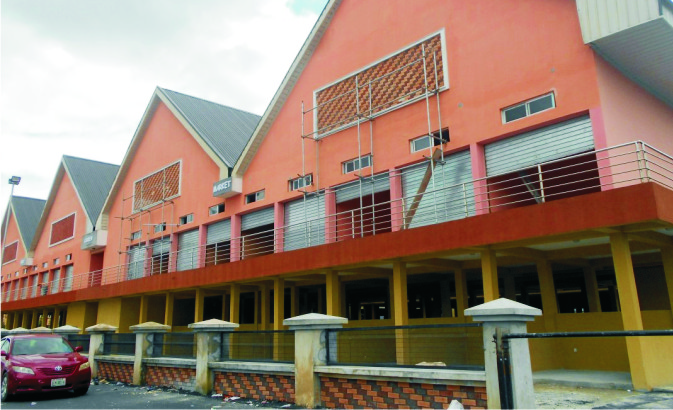 Alhaji Ibrahim Hero Aliu
Vice Chairman, Fruit Garden Market Association You don't know how excited I am towards Governor Nyesom Wike.
We know these projects, some of which he has been doing while in leadership since 2015 to date as remarkable, result-oriented and dynamic.
I know he has a good plan on how to commission the markets, among others, as well as the sharing formula of each stall and shed to traders without conflict. I pray for a successful celebration.
We, the Fruit Garden traders are solidly behind the governor for all these testimonials as he bequeaths to the people meaningful developmental projects.
The governor to me is traders-friendly due to his care for us since he became governor in 2015. Apart from assisting us financially after the fire incident, he assured us of providing an enabling environment for doing our business, he was able to accomplish such promise.
Apart from the markets, roads, schools and hospitals, the welfare of the people had been taken care of by the talk-and-do governor.
Above-all, we salute His Excellency for the rare service to humanity. We pray for good health, more vision and wisdom in the governance of the state with more projects to the shame of his detractors.
Once again, we commend the governor and also assure him and his government of our unflinching support to enable him continue to discharge his functions effectively, especially as he marks his first one hundred days in office in this second term.
Engr Obari Ozigi, Educationist
It is a thing of joy to experience the dividends of democracy at the grassroots through the efforts of Governor Nyesom Wike since he assumed responsibility of the state over four years ago.
The governor has created a marvelously conducive environment and world-class structures and facilities today in all the public schools to enable children, especially those in the state, to benefit under his government.
For instance, the governor was able to put lasting structure and equipment at the Government Craft Development Centre (GCDC) on Aba Road whose facilities before now were found to be decayed and abandoned by previous administrations in the state. I really appreciate the governor for giving hope to the children of this institution by providing well-refined educational facilities to enable them achieve the best in life.
I also appeal to him, as he marks his first one hundred days in office, to extend his educational largesse to the rural areas especially by siting a technical college in each of the 23 local government areas of Rivers State for those out there to benefit from this wonderful dividend.
We at the GCDC assure him of our unalloyed loyalty and support to enable him do more?
Dr Oluchi Oguzie, Administrator
Your Excellency, Chief Nyesom Wike, Governor of our dear Rivers State, you have really done well in governance by providing democracy dividends to the people of the state, especially on service delivery in the area of projects execution which stands as testament of good governance. It is unbelievable to behold the meaningful development projects executed being commissioned, within a short time period. By this singular performance, Mr Projects has been able to fulfill his promises to the people on service delivery in his second term.
I, therefore, use this opportunity to commend the dexterity of the governor while celebrating his administration's first one hundred days in office.
Comrade Emeka John-Africa, Secretary, Rivers State Zonal Market Association
It is noteworthy of the stride of Governor Nyesom Wike in the pinnacle of power for being able to provide succour at least to Rivers people, in the provision of lasting structure in the case of the Labour House which had been abandoned years back by previous leadership.
While the governor is on course to commission these wonderful projects, I commend his feat and urge the people to reciprocate such gesture for him to do more.
As you match towards greatness in governance of the state, we remain committed towards actualizing the goals of your administration. I thank you for showing quality leadership dexterity for blissful future for Rivers State.
Lolia Wariso, Student
I use this opportunity to appreciate our indefatigable and development-minded Governor, Chief Nyesom Wike, for placing high premium on the education of students, especially Rivers children as he has been able to accommodate them in his government policies and programmes. I commend Mr Projects and students-friendly governor for giving the students a world-class secretariat at the Rivers State University, Nkpolu, Port Harcourt.
I pray the Almighty God to give him more wisdom, vision and strength to forge better in the saddle of power.
With these strides, I doff my hat for this unique father of all fathers in Rivers State in particular and the Niger Delta region in general. Once more, Rivers Students remain loyal and supportive to your government as you mark your one hundred days in office. Congratulations, sir!