Association Chairman Decries Poaching Of Athletes
The Chairman, Ebonyi State
Badminton and Weightlifting Association, Chukwudi Unachukwu, has said that poaching of athletes, hamper the development of his sports in the state.
.Unachukwu, told newsmen in Abakaliki that it had been the inability of the state government and the private sector to collaborate to develop sports that had been responsible for the poaching of athletes from Ebonyi.
According to Unachukwu the state always excels in grooming athletes only to lose them to other states because they had been unable to meet up with their welfare needs.
"The most prominent case is that of Chika Amalagha, that the state toiled to groom to continental and world championship level in weightlifting but was eventually poached by Delta.
"We all are witnesses to how she deteriorated in Delta because their main aim was not to develop her talent, but to use her in winning laurels.
"There is also the case of Mike Onwe, one of the best badminton players in the country, who was also poached by another State in spite of all efforts that we made to keep him.
"Our consolation is that the likes of Onwe still comes to the state as he cannot easily forget his roots as well as efforts made to develop him.
"Onwe was recently in the state and we used the occasion to present our best athletes to compete against him in order to improve on their skills and techniques" .
Unachukwu, then, urged the state's present administration and the private sector to check the trend by investing in sports for the overall development of the state.
"We lack basic facilities and funds to cater for our athletes. For instance, I'm personally sponsoring a badminton competition aimed at discovering new talents and enhancing the skills of established ones.
"Other well-meaning people should also develop interest in sports, such as badminton and weightlifting,'' added Unachukwu, the current President of the Golden Fitness club, Abakaliki.
He said that badminton was one of the best sports that one could take to, as the players could exercise all parts of the body.
The president said this could enhance a players' skill and keep them physically and mentally fit.
"Several youths have used weightlifting as a springboard to achieve their life ambitions and subsequently becoming useful to their families and the society.
"Adequate attention should be paid to sports development by relevant bodies especially, in the current bid to check youth restiveness and other forms of criminality,'' he said.
Today's FM Holds U-20 Soccer Fiesta, Dec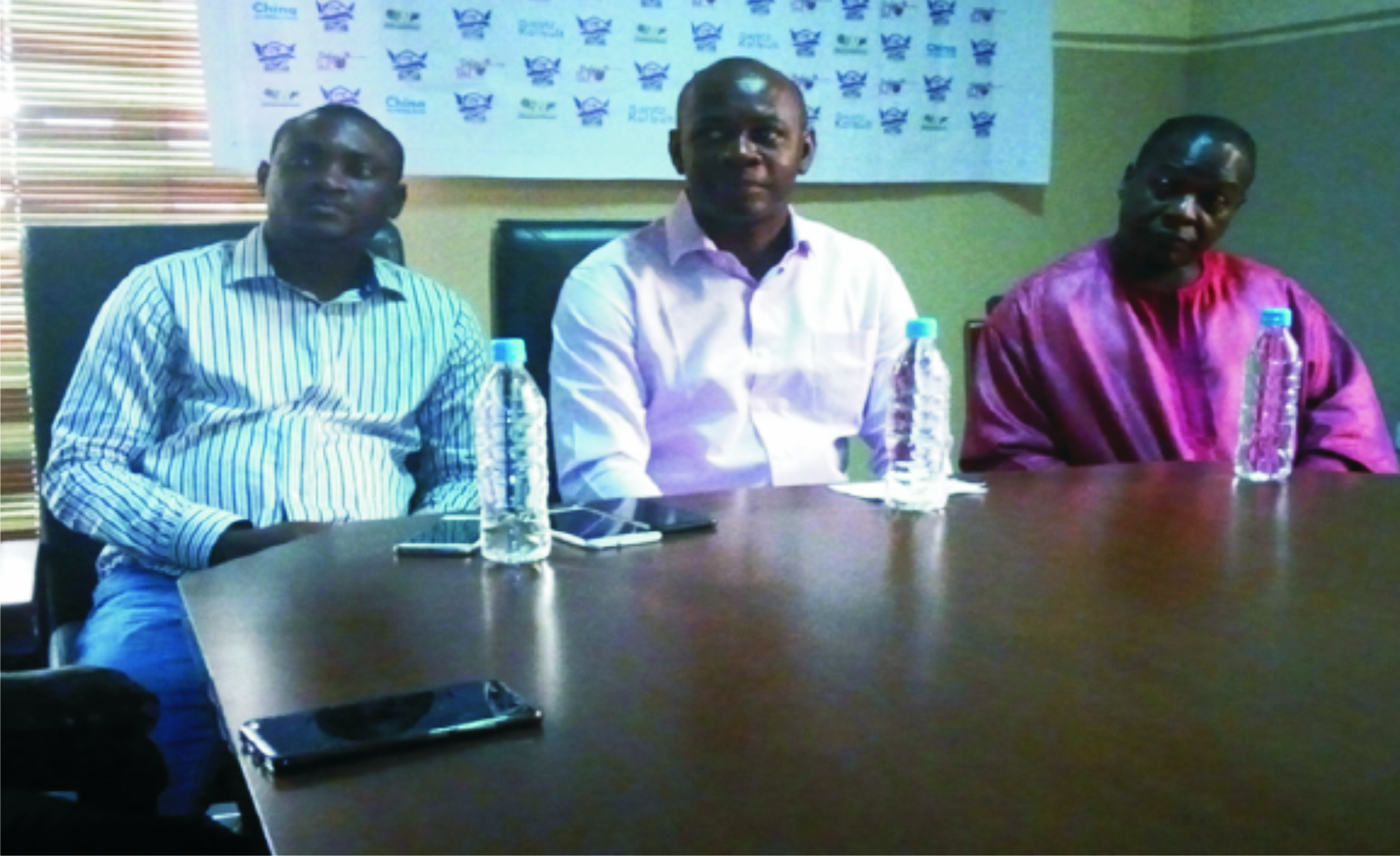 The maiden edition of Today's FM Under 20 Soccer Fiesta is set to commence first week of next month, at Treasure FM football field in Port Harcourt.
Speaking in a media briefing, last Friday, at the boardroom of the Station, in Port Harcourt, the chairman of the organising committee, Emeka Denar, said the tournament is basically to expose hidden talents within that age bracket.
According to him, the Soccer Fiesta is another way of giving back to the society and, to foster peace and unity in the State.
"This is the sixth year of our existence as a radio station in the State, so this Soccer Fiesta is to give back to the society. We decided to choose U-20, because there are backlog of talented players in that category. So our interest is to give them a platform to show case their talents", Denar said.
The chairman further explained that the Fiesta would be on knock out basis and 16 teams are expected to participate in the novelty edition.
"The winner of the tournament is to walk away with N300, 000, while second and third positions will go home with N200,000 and N100,000 respectively. Registration has commenced with N10, 000 only", he stated.
Also, speaking, the Head of News in the station, Victor Ezeama, said the competition is open for sponsorship, saying that the station would sustain the tournament.
On the issue of age cheat, the consultant of the tournament, China Acheru, assured the sponsors that they would try their best to check age cheating.
"We will try our best to check age cheating; even FIFA has not succeeded totally on that. I know some will scale through and some will not," Acheru said.
Tonye Orabere
Lala Happy To Score First NPFL Goal
Jigawa Golden Stars attacker, Abdullahi Musa Lala, says he's delighted to score his first Nigeria Professional Football League goal for the Club.
The former Katsina United forward was on target for the Northern side in their 2-1 loss to Wikki Tourists of Bauchi in NPFL opener last Sunday
The young and pacy winger opened the scoring for Jigawa Golden Stars, before Wikki Tourists replied with two quick second half goals to snatched all the three points at the Pantami Stadium in Gombe.
"I am so delighted to score my first Premier League goal in the colour of Jigawa Golden Stars.
"Despite the loss, we gave a very good account of ourselves as a team.
"I wish to dedicate that goal to my teammates and the entire fans of Jigawa Golden Stars FC for giving Wikki Tourists a good fight in front of their fans.
"It has been my target to score in the first match of the league and I thank almighty Allah for given me the privilege to finally register my goal account in the NPFL, he said.
"This is just the first goal, I am very sure more are still coming because I am working hard in order to score in every game I will play.", he said
Abdullahi Musa Lala recorded four goals and three assists in eight games for the newly promoted side last season.
Usule Eyes NPFL Top Scorer Award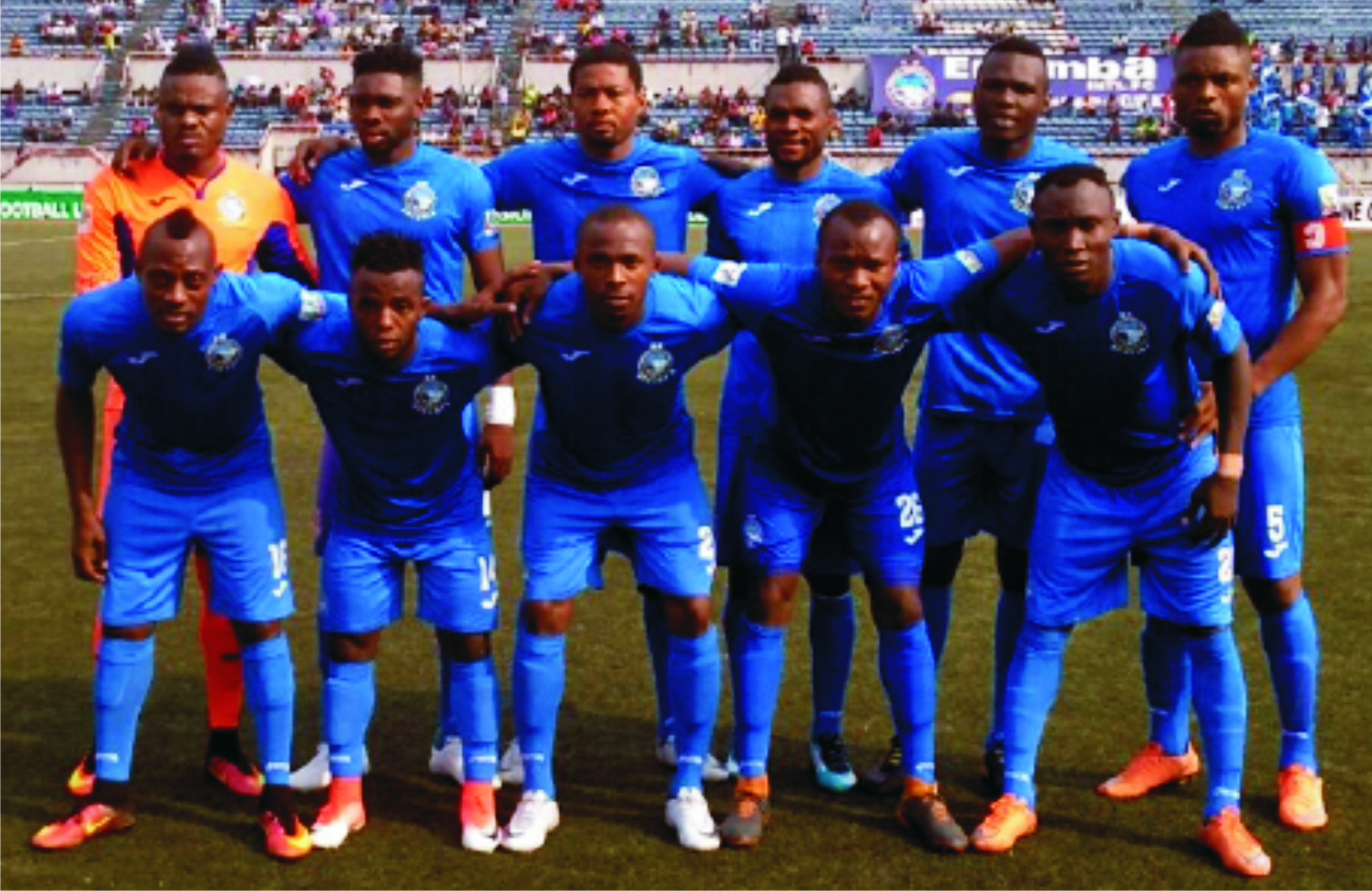 Enyimba forward, Martin Usule, has set his sight on the Enyimba and Nigeria professional football league top scorer award at the end of the season.
Usule was on target for the People's Elephants in their CAF Confederations Cup first leg victory over TS Galaxy of South Africa in Aba
The former Niger Tornadoes and Katsina United attacker is optimistic that he can kick on from his first goal for the Club and get more.
"I am so excited to have scored my first and second official goals for Enyimba in the CAF Confederation Cup against TS Galaxy of South Africa.
"I want to inform our fans to keep calm and keep praying for us and we won't disappoint them.
"I don't really have any number of goals in my mind as target for the season; my major target is to be crowned Enyimba top scorer by the end of the season. He declared.
"I want to score as many goals as possible for Enyimba", he said.
Usule will however be in Enyimba squad for the clash with his former side Katsina United in the Matchday two of the 2019/2020 Nigeria Professional Football League (NPFL).