Exploring The Gains Of Ballet Dance …For Kids & Adults
When a child expresses
interest in dance, then enrolling her in a ballet class is no less a noble idea. For children between the ages of four and fourteen, appropriate ballet instruction can be very beneficial.
Like all dance forms, ballet is very instrumental in promoting physical strength and agility as it has also the capability of boosting concentration, understanding of music and rhythm as well as generate a love of movement.
Although ballet is physically intense, Rebecca Lake of Livestrong.com cities of Colorado School of Dance website says ballet has what it takes to improve muscular strength, flexibility and range of motion.
As children start ballet dance early in life, experts say there is every assurance of improved body awareness and physical self control.
A combination of jumping and leaping becomes an added advantage as increased heart rate can improve endurance, stamina and overall cardiovascular health.
It has become common of late to have schools, especially the private primary and Secondary Schools, showcase pupils and students who display some levels of mastering in ballet dance as part of ceremonial activities.
This is not without the understanding that ballet can help to improve children's mental and emotional health.
Apart from the afore-mentioned, as more and more children and teenagers pick and indicate interest in ballet, regular classical ballet training instills in them a sense of pride and accomplishment which boosts self exteem. Brighton Ballet Theatre website asserts it also opines that as children improve and master more challenging movement, combination, they feel more self-assured which can spill over into other areas of their life.
Now I understand why the choice of this dance as a worthy hubby. Dance training no doubt, can also be a great way to relax and use excess energy, productively after School, even as it also boosts coordination and balance while correcting poor alignment.
Somehow, the social content of this all-significant body movement cannot be down played under the guise of ignorance. Experience has shown that regular practice of the ballet dance can help children to make new acquaintance, overcome shyness and awkwandness in social situation, while reducing the fears associated with being in a group performing before distinquished audience. This is corroborated in the claims of the National Dance Education organisation as cited by Rebecca Lake that "ballet and other dance forms help foster teamwork, communication, trust and cooperation.
For adults whose desire favours longer and leaner muscles, Rebecca wirtes that a ballet class might have more appeal than the local gym.She advises that irrespective of the initial difficulties, with time, ballet can help to improve one's fitness profile, which extended impact could be felt on the soccer field, running track, hockey rink and tacqet ball.
Ballet exercises boost strength throughout your body, from the small intrinsic muscles of the feet to the larger muscles of the back, glutes and calves. Classical ballet technique involves rising unto the balls of the feet or toes, turning out the leg at the hip socket and sustaining high leg extentions to the front, side and back.
According to Rebecca, constant repetition of these exercises builds considerable strength in specific area, most notably in the hip, lower leg, ankle and foot.
However, of all the strength stories of ballet dance, training alone isn't sufficient to protect participants from injury,
The need to attend pilates classes and engage in other muscle building activities to beef up upper torso, core and upper leg strength is imperative.
Sylvia ThankGod-Amadi
Woman Sells Two Daughters For N300,000 In Ogun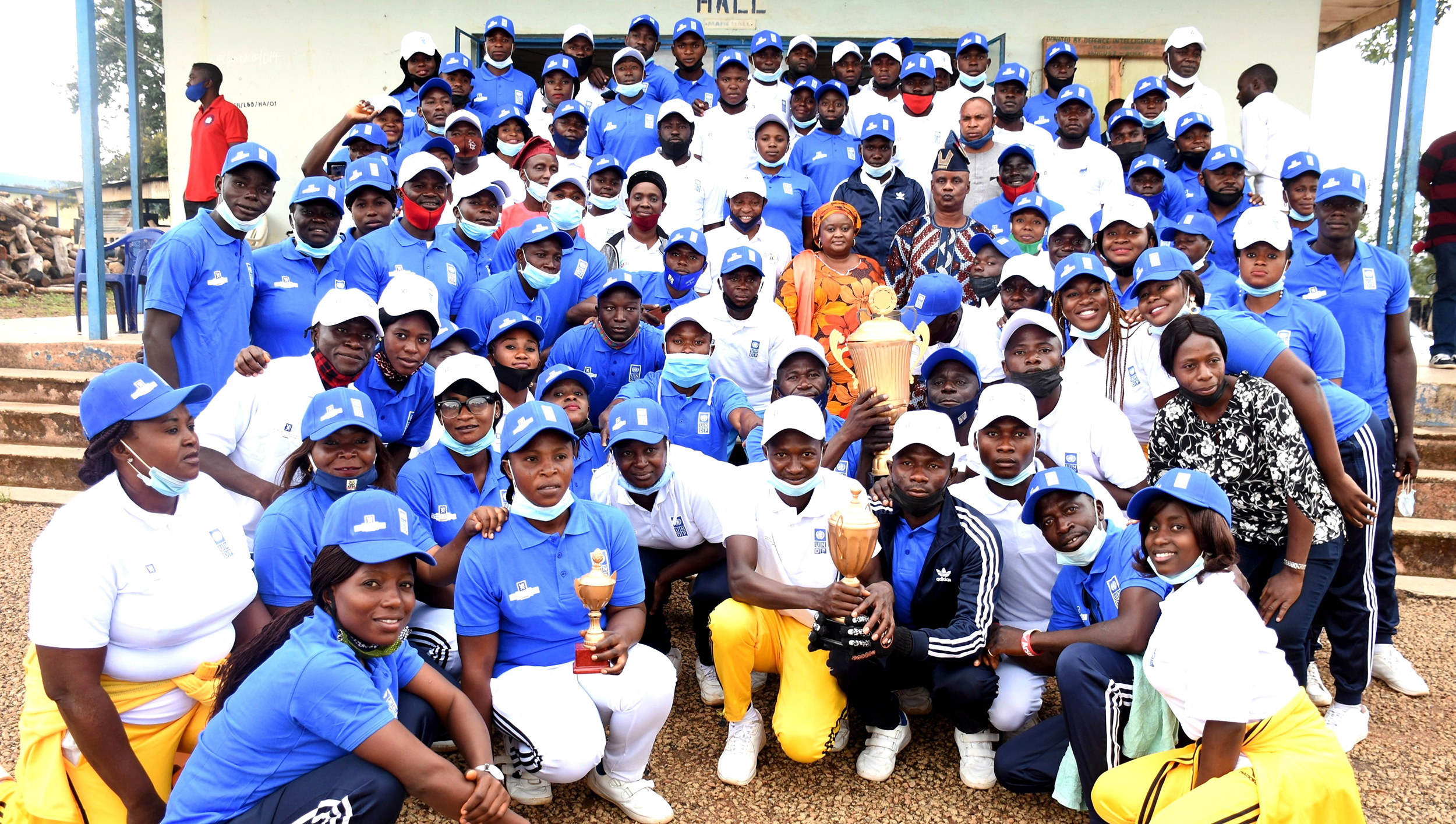 A 35-year-old housewife, Blessing Agoro, has been arrested by men of Ogun State Police Command for allegedly selling her two daughters, Semilore Agoro (four), and Deborah Agoro (two).
The suspect was arrested, following a report lodged at Redeemed Camp Divisional Police Headquarters by her husband, Oluwaseyi Agoro.
The Police Public Relations Officer in the state, DSP Abimbola Oyeyemi disclosed this in a statement, yesterday.
Oyeyemi said the husband reported that when he returned from travelling last Tuesday he couldn't find his two daughters.
The PPRO said, "The man stated further that all efforts to make his wife tell him the whereabouts of the children proved abortive, hence his report.
"Upon the report, the DPO Redeemed Camp division, CSP Alabi Akinjide, detailed his detectives to apprehend the suspect, who had already been with the camp's code of conduct department.
"On interrogation, the suspect explained to the police that her husband left home for the past two years, and while he was away, she found it difficult to cater for the two children with her other two children she had for another man.
"She stated further that while she was contemplating on what to do, one Kolawole Imoleayo introduced her to a couple in Port Harcourt who was in need of children. She sold the two daughters to the couple at the rate of N300,000.
"Her confession led to the arrest of the said intermediary, Kolawole Imoleayo. They are both assisting the police in their investigation."
The Commissioner of Police, Edward Ajogun, has ordered the transfer of the suspects to the Anti-Human Trafficking and Child Labour Unit of the State Criminal Investigation and Intelligence Department (SCID) for discreet investigation.
Oyeyemi added that Ajogun directed that the children must be rescued and brought back to their parents as soon as possible.
World Bank Trains 54,000 Women, Youths On Economy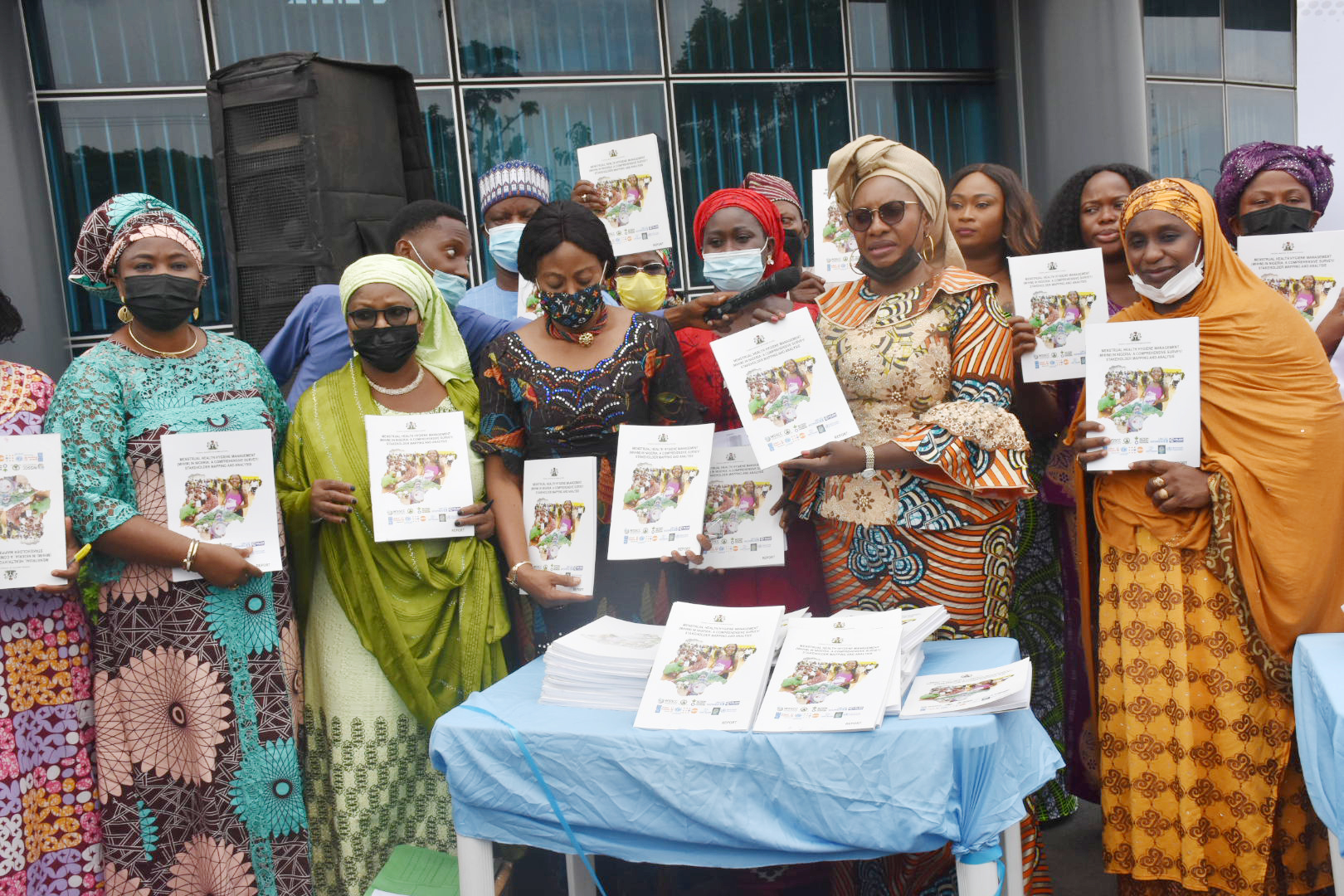 The Kebbi State Government has disclosed that over 54,000 women and youths have been trained by the World Bank to be economically active.
The government also revealed its readiness to reciprocate its achievement recorded in rice production in other products such as onions, sheer-butter and soya beans for exportation purposes.
The Kebbi State Governor, Abubakar Atiku Bagudu, who stated this while launching women and youth export development facility, in partnership with Nigeria Export-Import Bank (NEXIM), said, the state has comparative advantage in agriculture over other states.
Represented by the Secretary to the State Government, Alhaji Umar Babale Yauri, Bagudu said, "As you know, Kebbi State is blessed with a population of women who are engaging in rice production and it is now a top talk across the nation due to efforts and support of state governor.
"The state government is trying to reciprocate the achievement recorded in the rice production into sheer butter, onions and soya beans."
He added that with the partnership with NEXIM, Kebbi State would start the export of soya beans, shea butter and onions.
The Special Adviser to State Governor on Women Development, Hajia Zarau Wali, disclosed that through partnership with the World Bank, over 54,000 women have been trained to be economically active.
According to her, "It is also worthy of note, that the state government in partnership with the World Bank empowered 54,000 women to be economically active through the formation of Women Initiative Group in Maiyama, Ngaski and Argungu local government areas."
She explained that more women and youths, especially in the rural areas, are actively involved in the production of rice, sheer butter, onions and water melon stressed that they are capable of feeding the nation and exporting the products if they were properly guided.
Wali urged NEXIM to include in their programmes mode of processing and packages of perishable products during their training session for women and youths.
Earlier, the Managing Director and Chief Executive, Nigerian Export-Import Bank (NEXIM), Mr Abba Bello, had commended the state government over it investment on rice production in the state which has increased the IGR of the state.
"Let me commend the investment drive in the state by your administration, particularly the Rice Revolution, which recently led to the unveiling of the rice pyramid as well as the cassava-based ethanol project with huge prospects for production of biofuel and renewable energy.
"Your efforts in this direction have not only contributed to the significant increase in the Internally Generated Revenues (IGR) but have also positively impacted the socio-economic indices particularly in the areas of jobs creation and sustainable development".
Eve Afrique Red Ball Takes Centre Stage In PH, Sunday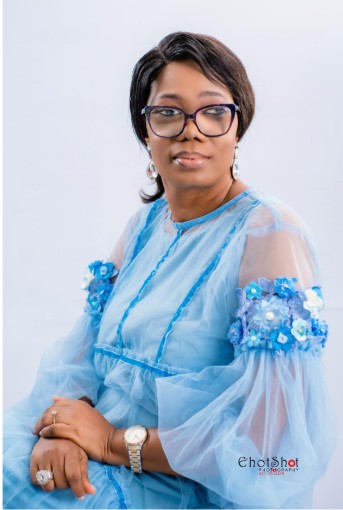 This year's Eve Afrique Red Ball event with theme: "Together, Ensuring Peace and Development Across the Niger Delta", is set to take place on Sunday in Port Harcourt, Rivers State capital.
In an interview, the Editor in Chief of Eve Afrique Magazine, Mrs Ivy Davis Etokakpan, said, this year's Red Ball event is the 10th and will focus on the socio-economic wealth of the Niger Delta region.
She stated that, over the years, Eve Afrique had worked on eight health related issues, but this time, because of times and seasons, "we are focusing on peace and development across the Niger Delta.
According to her, "we hope to achieve this with the cooperation of leaders of corporate organisations in the Niger Delta. We believe that with the cause action on the Red Ball, we hope to do that with our Non-Governmental Organisation (NGO), Eve Afrique Empowerment Initiative".
Etokakpan added that this year will focus basically on internship programme for young people by asking partners of the NGO to accept and train secondary school students during holidays in their companies.
She said, "in the past, we used to do vacation jobs in the oil companies, even in our parents' companies. We hope that our partners would teach our children workable skills. If this is done, the Niger Delta child would know his or her skill and work on it.
"We want these young ones to learn management and accountancy skills through these internship programmes. Our dream is that, in five years' time, we would have raised a group of' equipped and empowered Niger Delta youths who in turn will mentor those coming after them. We need to prepare these ones for the future.
At the Red Ball event this weekend, we expect Elsphon Nigeria Alabo (Dr) Emi Membrane-Otaji, Managing Director, to present a keynote address on "Economic Development across the Niger Delta. Also, former MD of NDDC, Mr Timi Alaibe will present a paper on Peace Across the Niger Delta at the event", she said.
It would be recalled that over the years, Eve Afrique Red Ball has achieved levels of successes over the previous Red Ball events in raising awareness on general health matters, empowerment programmes as a way of giving back to the state and society at large.
Eve Afrique had hosted programmes which include the sickle cell awareness programme, cervical cancer awareness and prevention programme, diabetic management awareness and prevention programme, prostate cancer awareness programme and colon cancer awareness programmes.
Eve Afrique had the mandate of changing the narrative concerning the Niger Delta.
They are on a mission to highlight and showcase the beauty of the Niger Delta and Nigeria as a whole, she added.
By: Ibinabo Ogolo